Ranking the 14 Best Hot Springs in Montana
Let's face it. Everyone likes to relax and enjoy a hot spring from time to time, and it's unknown to many that we have some of the best hot springs here in Montana.

When you think soaking, a few typical hot springs benefits usually come to mind. However, there are recent studies that suggest there might be new surprising benefits of hot springs and mineral baths. One study even showed that a hot mineral bath may have similar health benefits to exercise!

Whether you are looking to relax and recover after a hard day of activities, looking to spend time with your family or friends, or even just looking for new adventures to experience, a visit to any one of the top 14 best hot springs in Montana will be sure to please.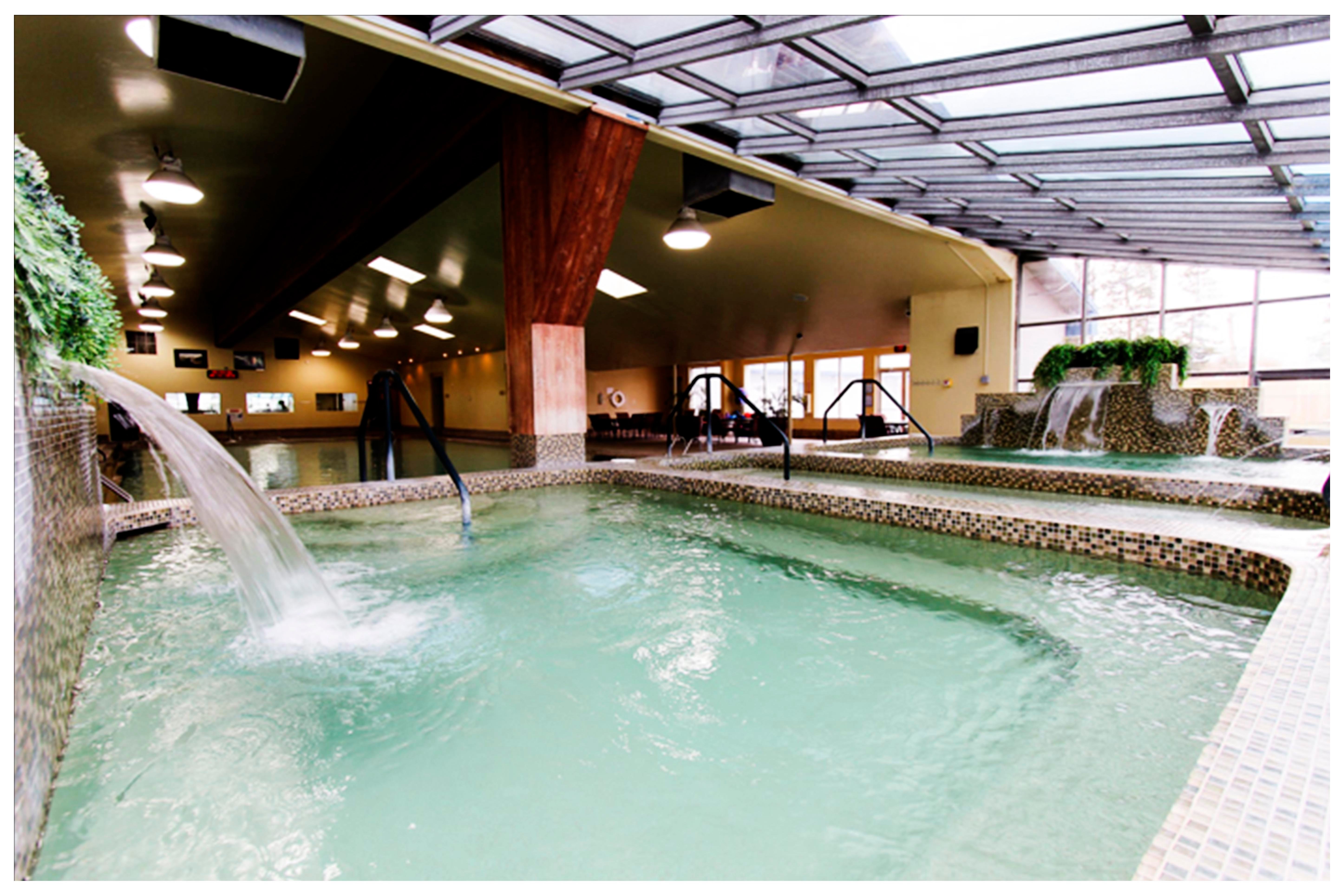 1. Bozeman Hot Springs
Location: Bozeman, Montana
The Bozeman Hot Springs is located along Highway 191 just south of Four Corners, along the route to Big Sky Resort. Bozeman Hot Springs features a large indoor pool, hot tubs, and even a cold tub to help with muscle recovery. The recently constructed outdoor pools allow for a soak in the fresh Montana air while staying warm in the heated pools. If you time it right, you can take advantage of some live music on the outside stage for extra entertainment while you swim. Bozeman Hot Springs also offers a spa and fitness center for those looking to hit the gym or take relaxing to the next level at the spa.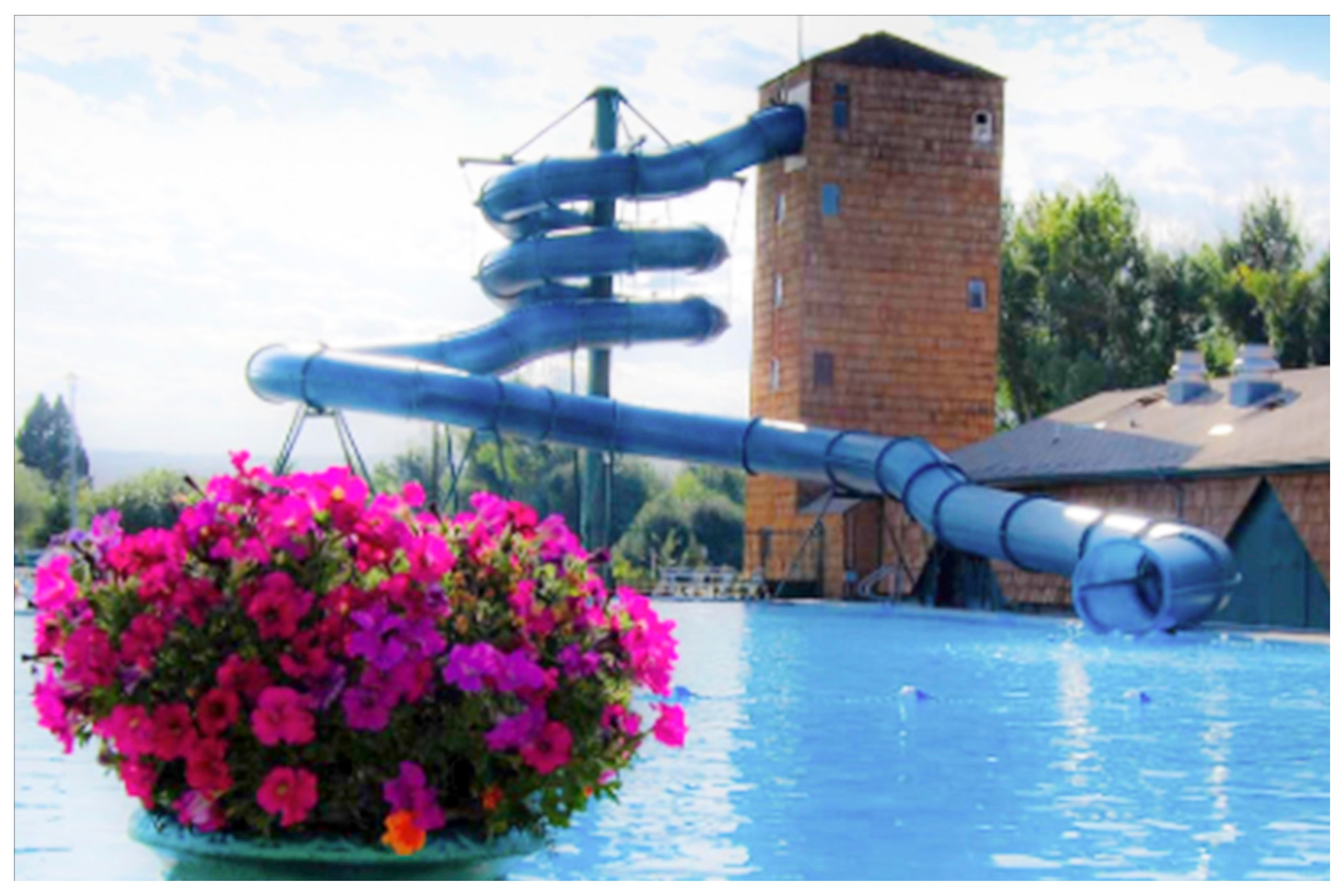 2. Fairmont Hot Springs Resort
Location: Anaconda, Montana
Fairmont Hot Springs Resort is known throughout the Northwest for its natural pools. There are two oversized Olympic swimming pools and two mineral soaking pools both indoors and outdoors. During the summer months, Fairmont Hot Springs provides tropical drinks at their outdoor pool bar and, to further spice things up, they installed a 350-foot enclosed waterslide to provide excitement throughout the year. They also offer a newly remodeled fitness center that's fully equipped and complimentary to resort guests. If you're looking to stay the night, Fairmont Hot Springs Resort has 153 guest rooms, 22 of which are suites with mini fridge/microwave or fully equipped kitchens. Try out their golf course if the hot springs aren't for you. Their golf course features an impressive 6,741 yard, 18 hole, par 72 layout.
Visit Fairmont Hot Springs Resort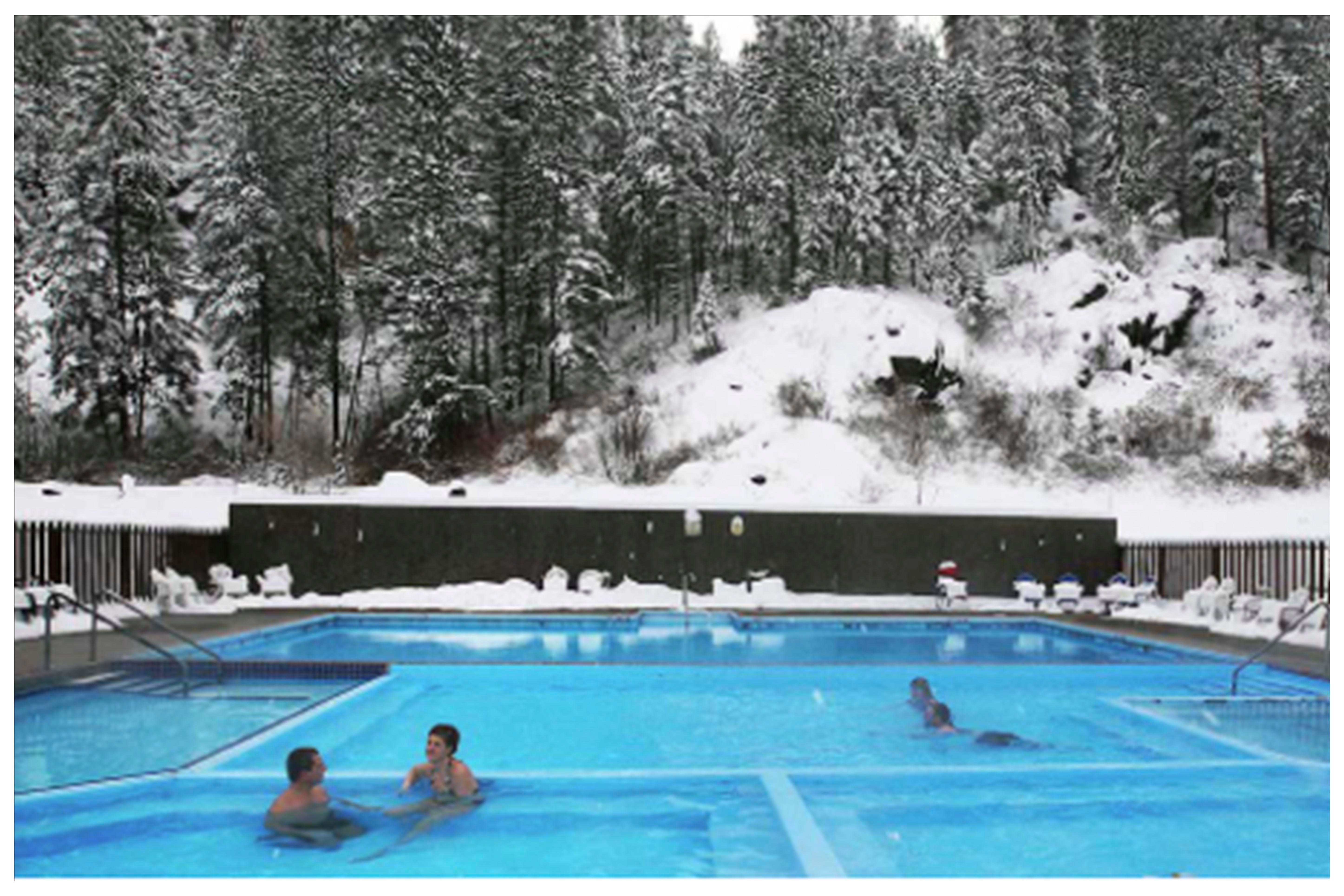 3. Quinn's Hot Springs Resort
Location: Paradise, Montana
Quinn's Hot Springs is perfect for outdoor adventurists that are looking to relax in soothing hot mineral waters and stay in luxurious lodging. They are located near prime hiking, strolling, fishing, floating, and horseback riding land. Quinn's Hot Springs features six pools filled with chemical-free hot springs water to help pull the built-up toxins right out of your body. Warm up your muscles and head over for a massage to maximize your relaxation. Attached to this Montana hot spring is a bikini bar which is a swimsuit-friendly favorite, with direct access to the pools. If you're bedding at Quinn's Hot Springs for the night, you can choose between a private luxury cabin or a simple room in the Glacier Lodge. Quinn's Tavern is not too far off the beaten path and offers a large selection of beers, fine wines, select liquors, after-dinner cordial, and mixed drinks. Take part in the live band or karaoke events held on Friday and Saturday evenings.
Visit Quinn's Hot Springs Resort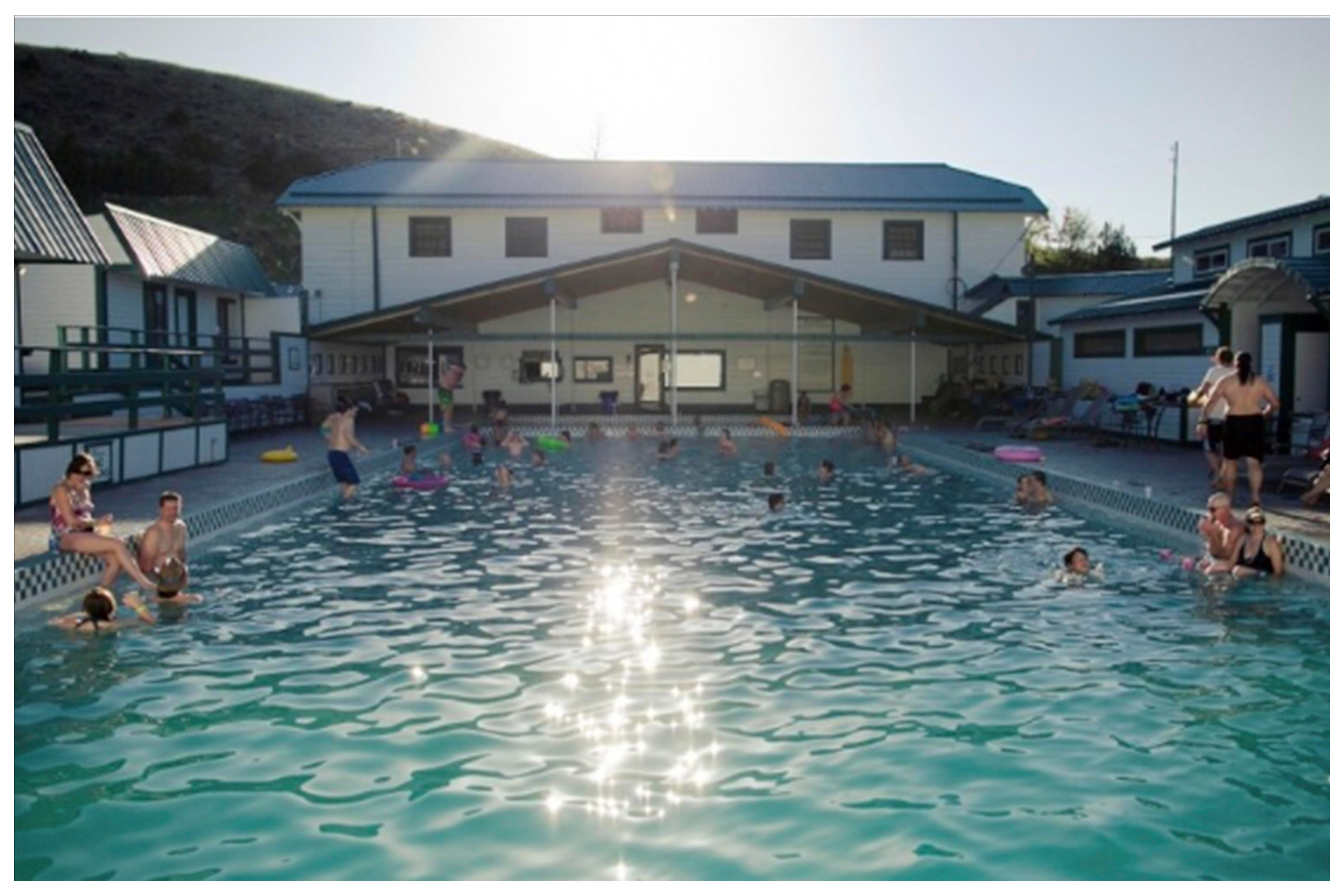 4. Chico Hot Springs
Location: Pray, Montana
Chico is located south of Livingston in Paradise Valley in Pray, Montana. The hot springs is a popular spot for residents and tourists to spend some time soaking. Staying the night at Chico Hot Springs is highly recommended due to the live music, restaurant, and rooms available. Chico offers a variety of lodging options including rooms in their historic lodge, cottages, chalets, additional lodges, or you can rent one of their cabins for larger groups. Where else are you able to spend a night in an old train caboose other than Chico?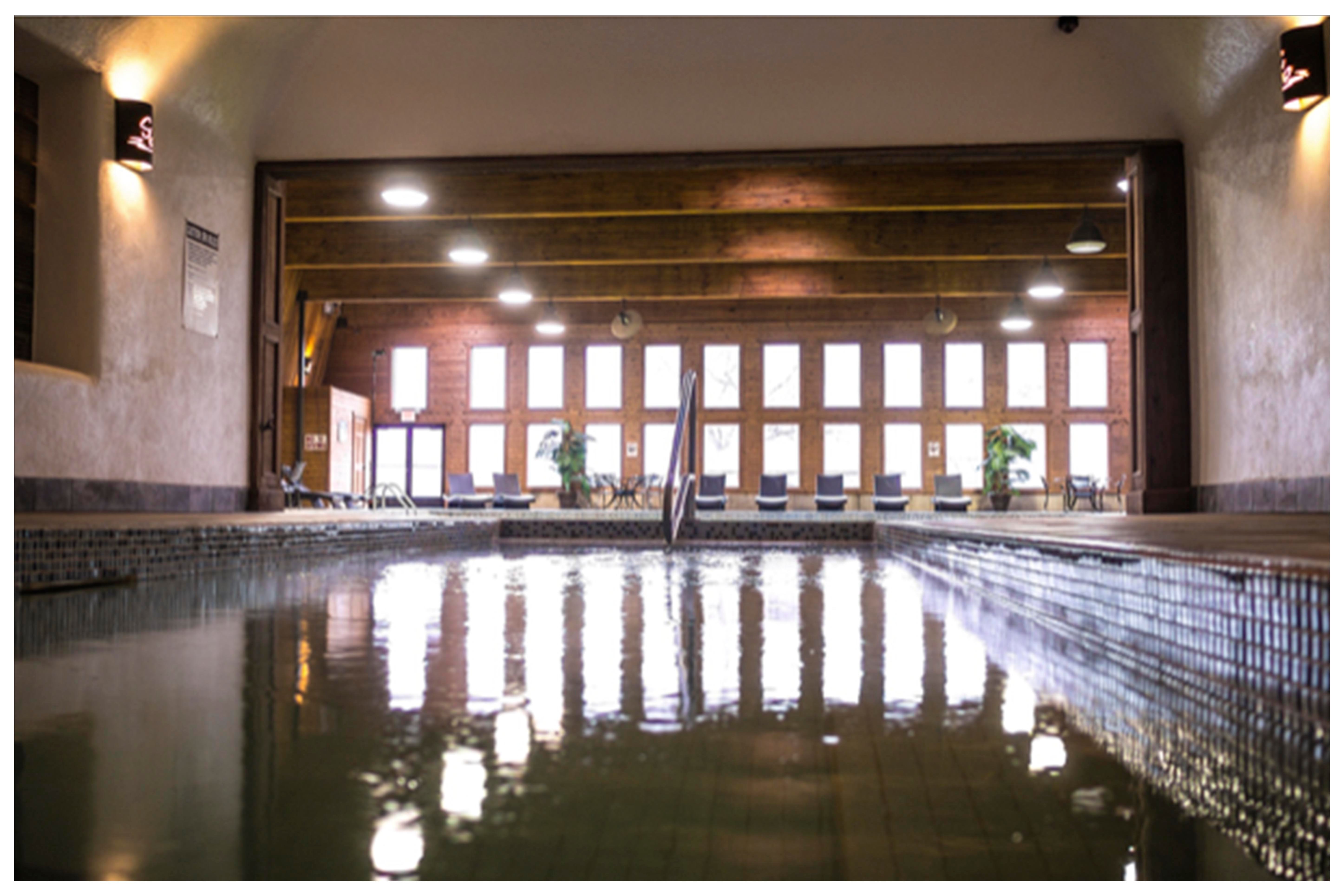 5. Sleeping Buffalo Hot Springs
Location: Saco, Montana
The only hot Springs along Montana's northern tier, Sleeping Buffalo Hot Springs has attracted bathers from North Dakota, Saskatchewan, and all of Montana since the 1920s. The source of Sleeping Buffalo's hot water is a 3,200 ft. deep well that produces more than 900 gallons per minute of 108-degree water. Their water is natural, chemical-free, flows through continuously, and contains many beneficial and essential minerals. Find your inner tranquility as you spend the day relaxing in the main pool, hot tub, and sauna.
Visit Sleeping Buffalo Hot Springs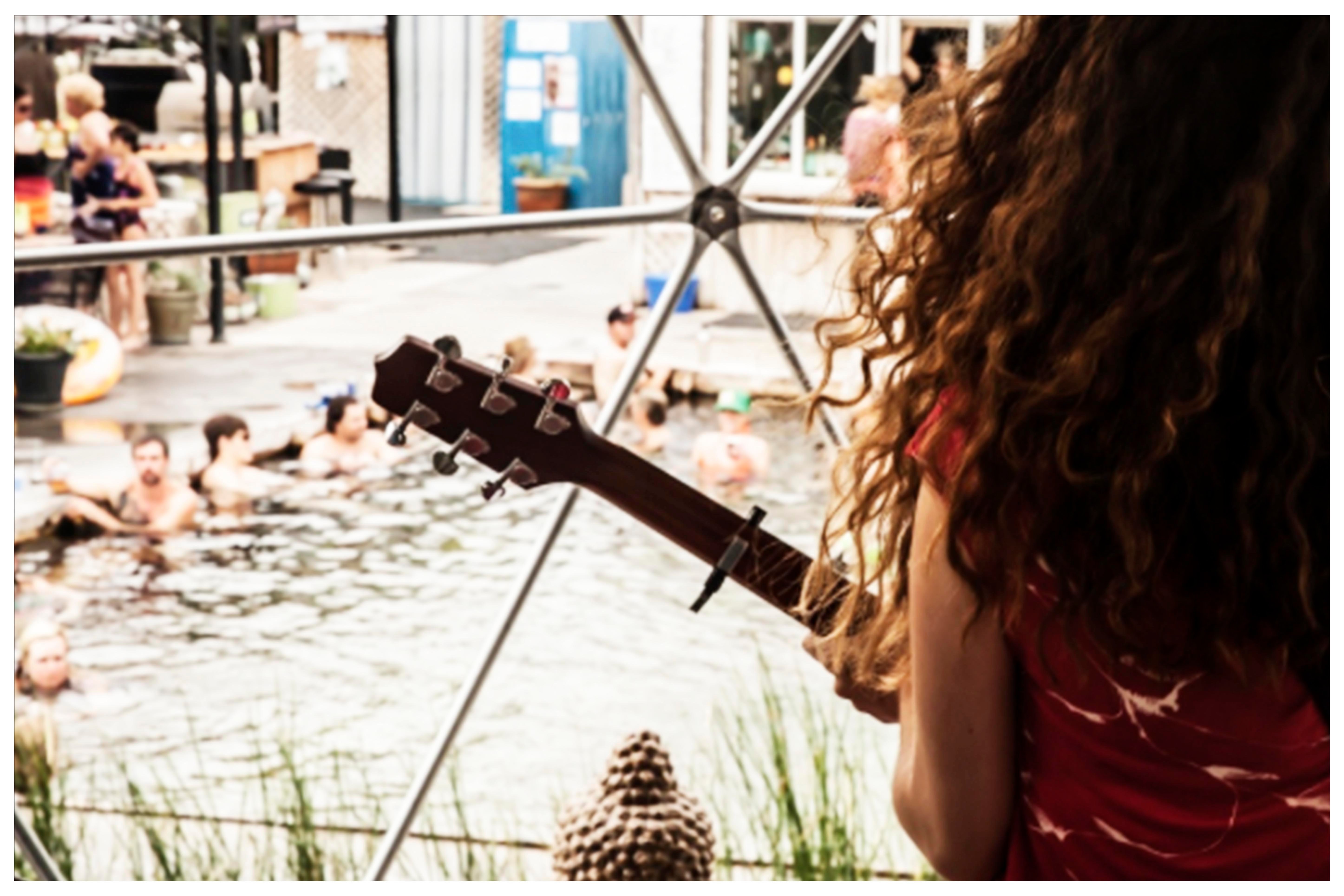 6. Norris Hot Springs
Location: Norris, Montana
Norris Hot Springs is located along Norris Road right near Norris, Montana, about a 45-minute drive from downtown Bozeman. Norris is a favorite spot for locals as it is a nice relaxing getaway found along the Madison River. Norris features one pool fed by a series of artesian springs, flowing at a constant rate of 60 gallons per minute and an average temperature of 120 degrees. There is also a stage at the end of the pool which regularly hosts local and traveling live bands. They also offer delicious food, cold beer, and wine to help you wind down after a busy day.
7. The Boiling River
Location: Gardiner, Montana
The Boiling River is as natural as it gets. This hot springs destination is located in Yellowstone National Park between Gardiner and Mammoth Hot Springs near the 45th parallel. Ice cold water from the Gardiner River mixes with hot water from the boiling hot springs to form a mixture of relaxing warm water to soak in. The Boiling River is one of the only legal areas in Yellowstone where you can soak in a natural hot spring. If you are looking for a unique natural soaking experience, this is your spot. You may even encounter some wildlife on your way.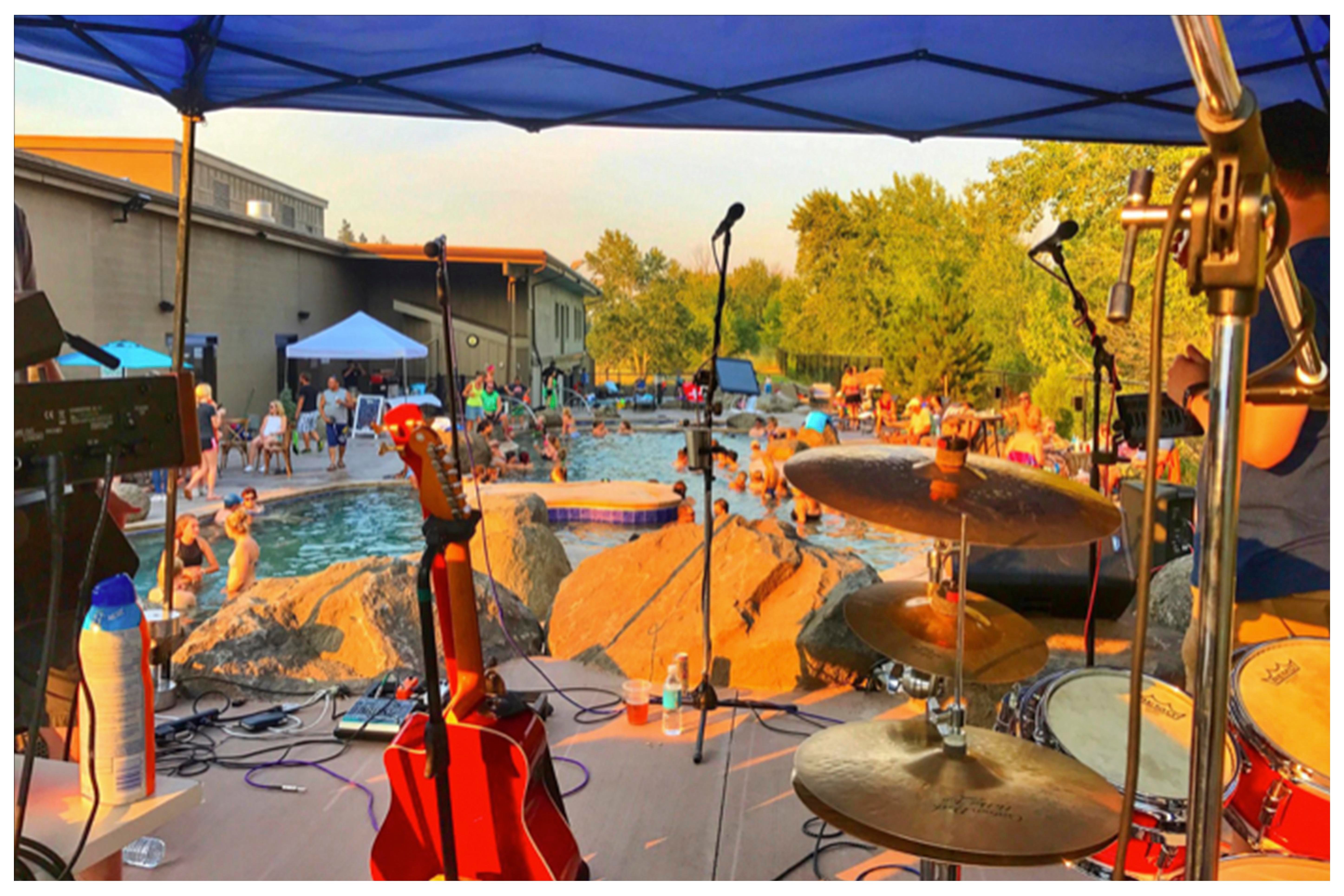 8. Broadwater Hot Springs & Fitness
Location: Helena, Montana
Helena plays host to Broadwater Hot Springs and Fitness. Their springs pool is all about kicking back and relaxing with the perimeter of the pool lined with bench seating for optimal comfort. Their hot springs are filled with therapeutic, natural hot spring water from their artesian well and cooled to comfortable temperatures with water that is exclusive to the Broadwater. Live bands entertain swimmers and soakers to further enhance the enjoyment of the hot springs.
Visit Broadwater Hot Springs & Fitness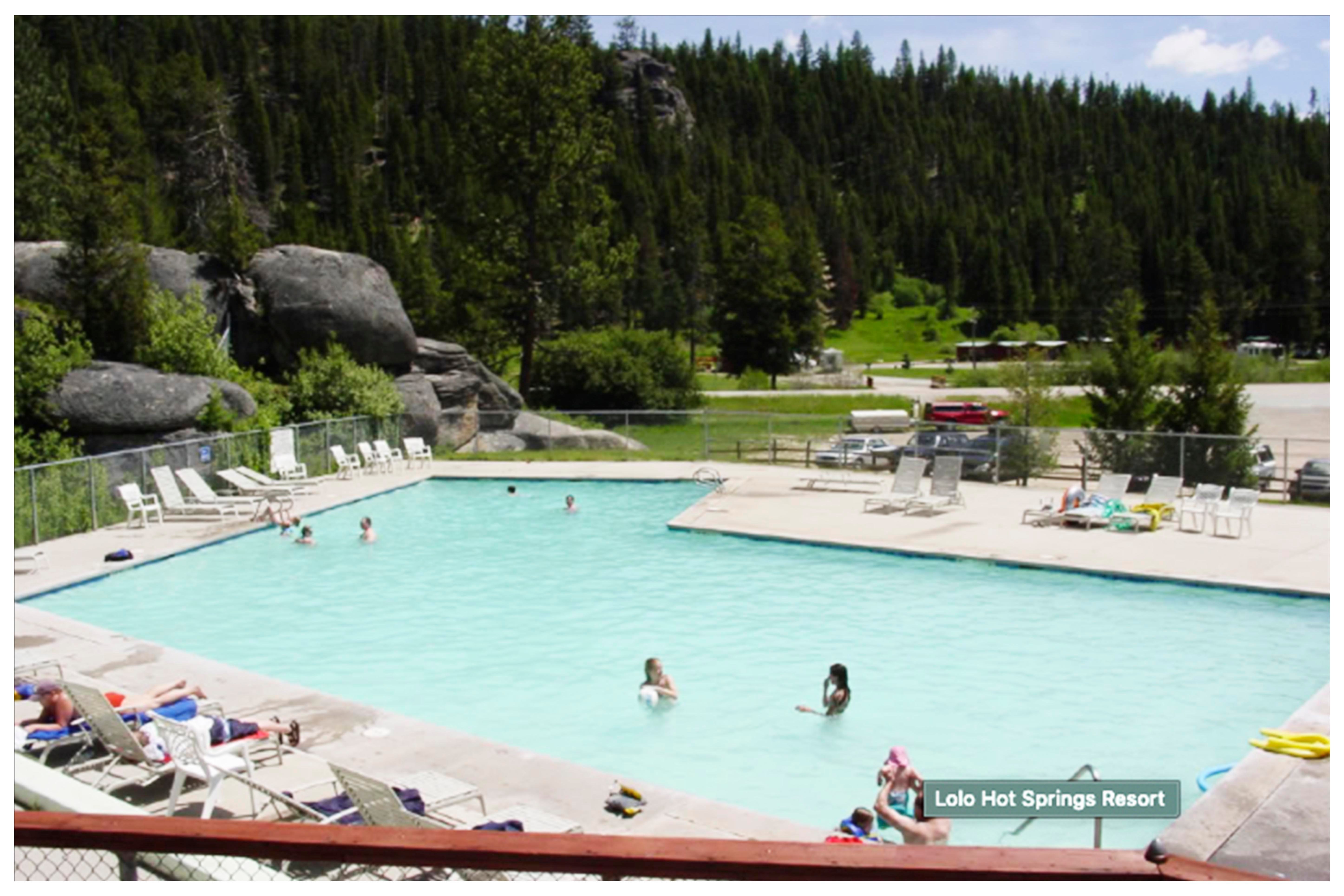 9. Lolo Hot Springs Resort
Location: Lolo, Montana
Perched at the top of the Montana mountains, Lolo Hot Springs has been a favorite destination for both vacationers and outdoor recreation enthusiasts alike. Continue to enjoy the fresh mountainous air at one of our cabins or RV sites. Whether it's a freezing winter day or a hot summer night, you can take a dip in the indoor mineral pool or soak in the outdoor swimming pool with temperatures ranging from 102 to 106 degrees. The resort also features a casino, restaurant, and a variety of recreational activities to make your stay worthwhile.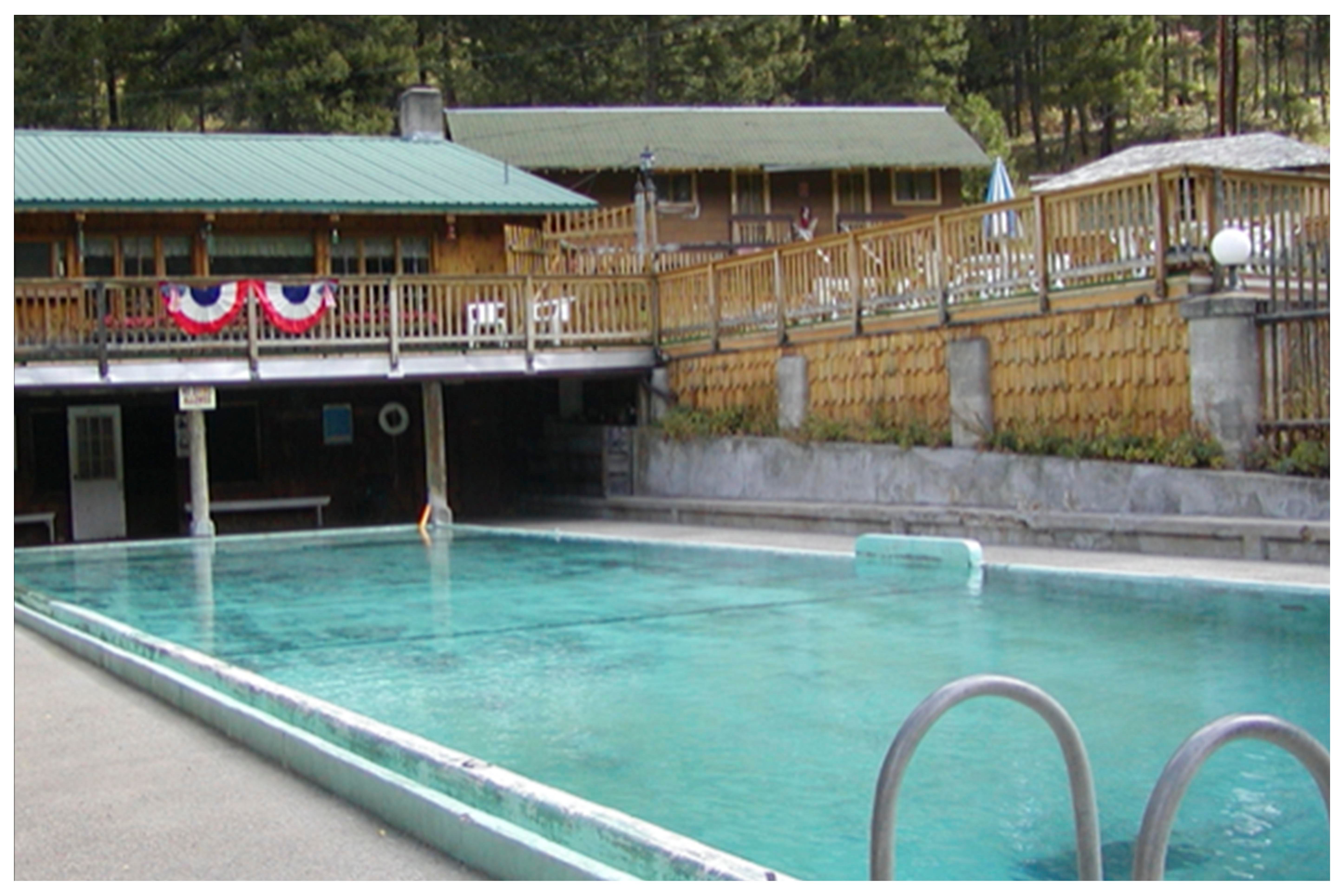 10. Lost Trail Hot Springs
Location: Sula, Montana
Lost Trail Hot Springs Resort is located at the base of Lost Trail Pass in the beautiful Bitterroot Valley of Western Montana. There are a total of ten cabins, including two Jacuzzi cabins, a motel, family reunion lodge and RV park, as well as the outdoor pool, indoor hot tub, and dry sauna. The restaurant specializes in fresh dough, thin crust, NY Style Pizza and is open seasonally. Lost Trail Hot Springs have year-round opportunities in the area for bikers, hunters, fishers, photographers, bird watchers, and all nature lovers.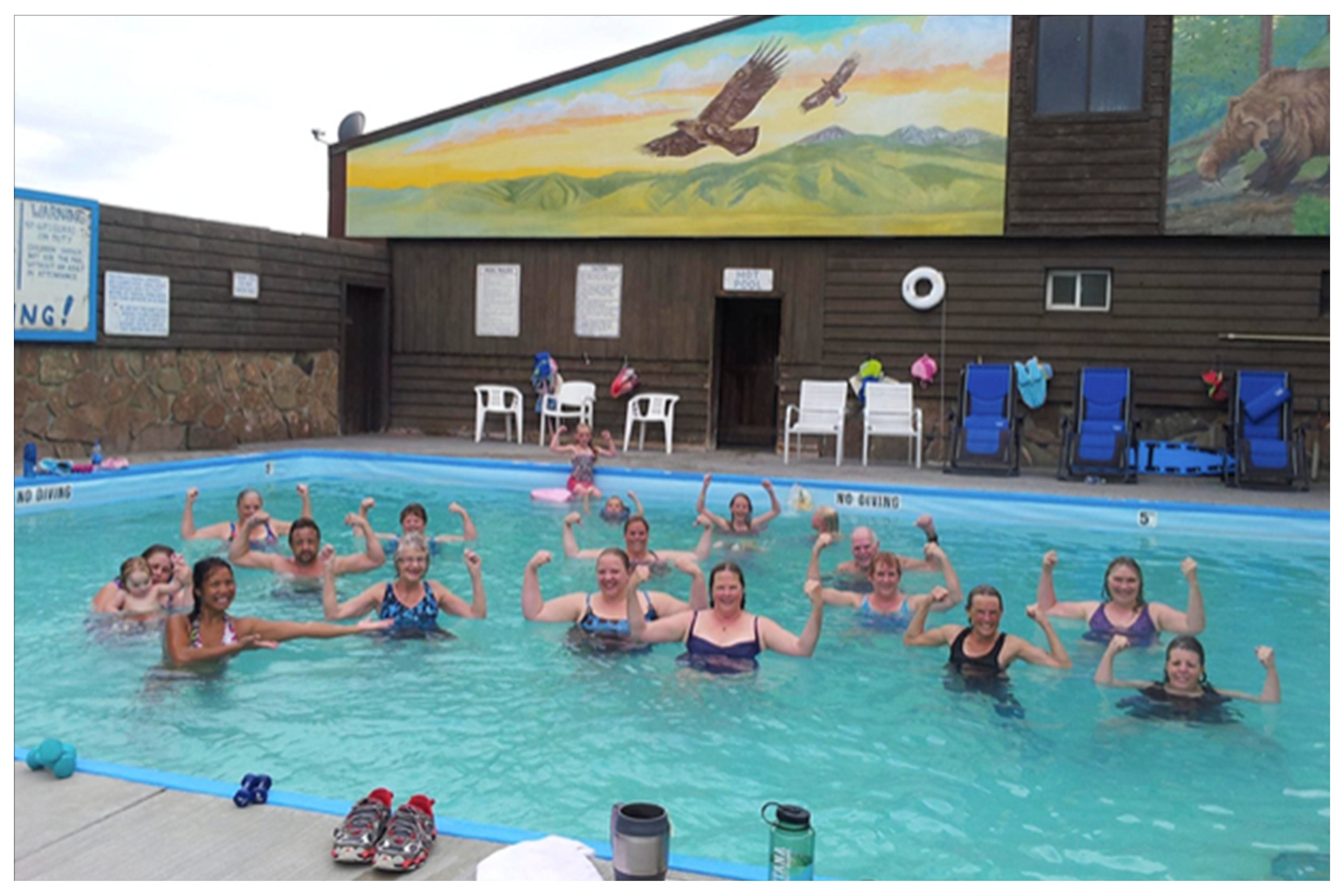 11. Spa Hot Springs
Location: White Sulphur Springs, Montana
Spa Hot Springs has three pools that are filled with some of the finest natural mineral water. The hot springs are considered to be medicinal and are meant to help relieve tension and ease fatigue. The local area around the springs offers a lot of outdoor recreational opportunities such as the 200 miles of groomed and marked snowmobile trails which are considered to be one of the best snowmobile areas in Montana. In the summer, Spa Hot Springs is close to numerous campgrounds and miles of trails for hiking, biking, wildlife watching, fishing and hunting.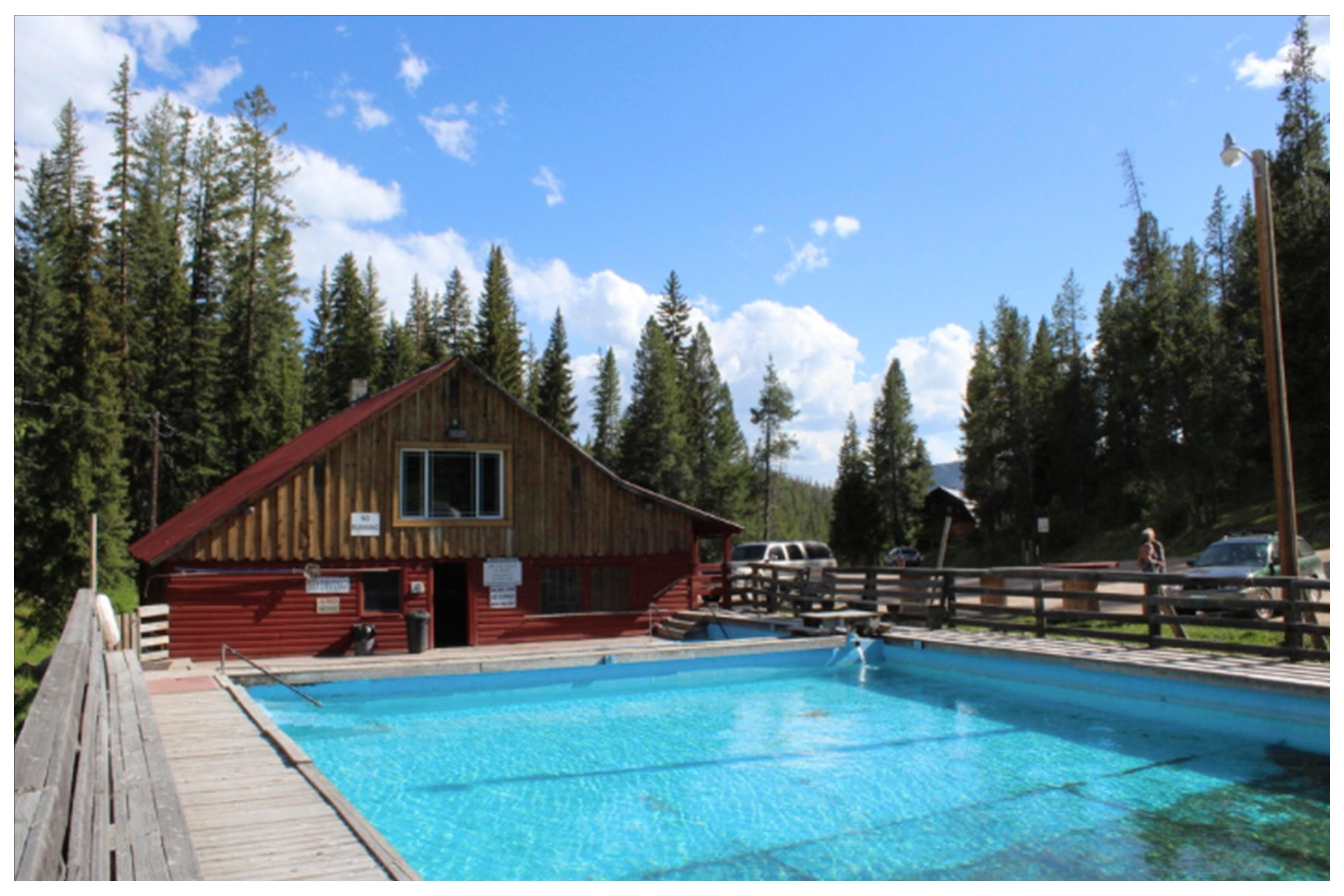 12. Elkhorn Hot Springs
Location: Polaris, Montana
Elkhorn Hot Springs is a primitive, family-owned retreat nestled in the beautiful Pioneer Mountains. These pools were first built in 1918 and followed by the lodge in 1921. There are two natural, outdoor Hot Spring pools with temperatures ranging from 85-102 degrees. Head inside to relax in the Grecian/Wet sauna with temperatures ranging from 98-106 degrees. They have decided to keep the grounds as similar to the original built design as possible to maintain the same Montana experience as it was in the 1800s. Elkhorn is just minutes away from several recreational sites such as the famous Big Hole River, Bannack State Park, and many other exciting recreational activities. The resort also offers a delicious full-service lunch and dinner menu to satisfy your taste buds.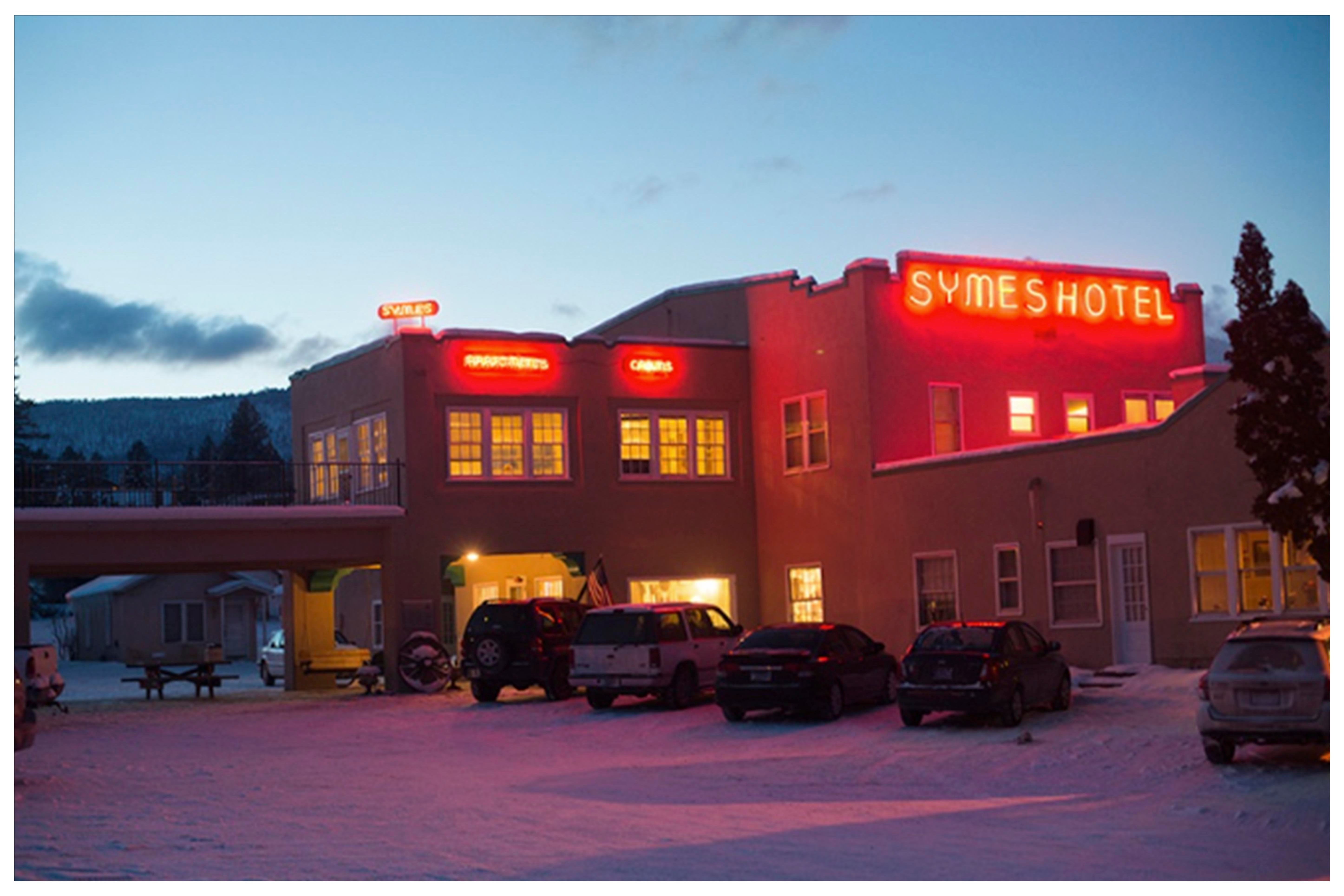 13. Symes Hot Springs Hotel & Mineral Baths
Location: Hot Springs, Montana
Visiting Symes is like stepping back into the 1940s. This destination is a registered historic landmark and provide guests with an escape from the distractions of modern life. The Symes Hot Springs Hotel and Mineral Baths have an outdoor mineral flow pool along with 31 rooms available, including a Jacuzzi suite with a jetted mineral spa. The Symes Hotel also has a day spa that features Swedish massage, hot rock therapy, therapeutic jetted baths, exfoliation, wraps, and WATSU in a private mineral pool. Continue to unwind with the live music, an art gallery, restaurant, espresso, and an antiques and gifts shop.
Visit Symes Hot Springs Hotel & Mineral Baths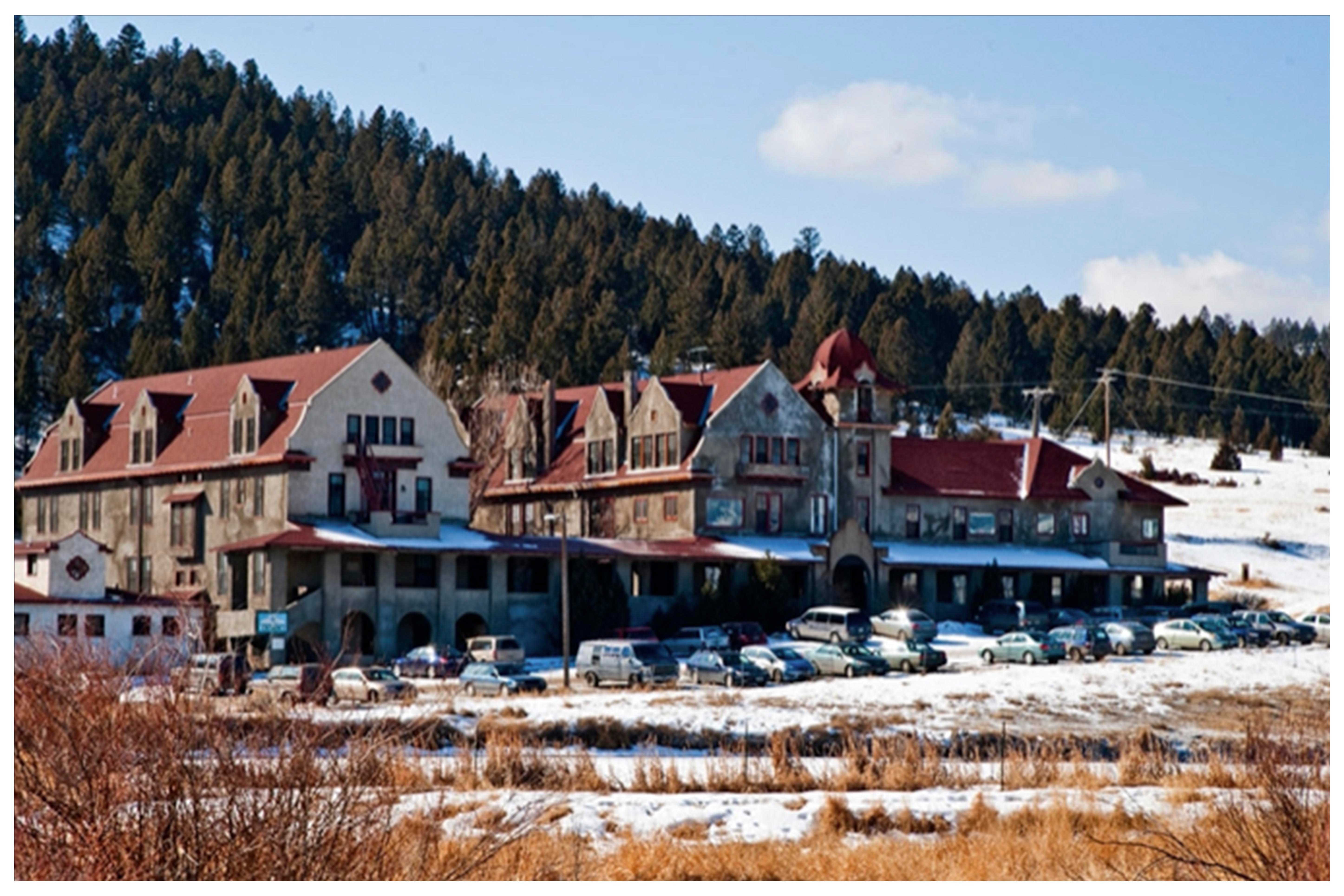 14. Boulder Hot Springs
Location: Boulder, Montana
The pure, geothermal waters are the greatest attraction of Boulder Hot Springs, and they're used in the indoor plunges, steam rooms, showers and outdoor swimming pool. After you soak, enjoy health-conscious, gourmet dishes from the kitchen that uses organic and locally sourced meats, fruits and vegetables. Deerlodge National Forest plays backyard to Boulder Hot Springs which is home to wildlife such as bears, moose, elk, deer, and antelope.
The fantastic health benefits and all the high-quality hot springs in Montana make it the perfect place to relax and recover. In addition to the mineral waters, Montana offers an amazing variety of unique outdoor opportunities to participate when you're not soaking. Taking time to travel to any one of these Montana hot springs will be well worth it!
If you enjoyed this blog, take a look at some of our other related articles: