Soaking it Up at Bozeman Hot Springs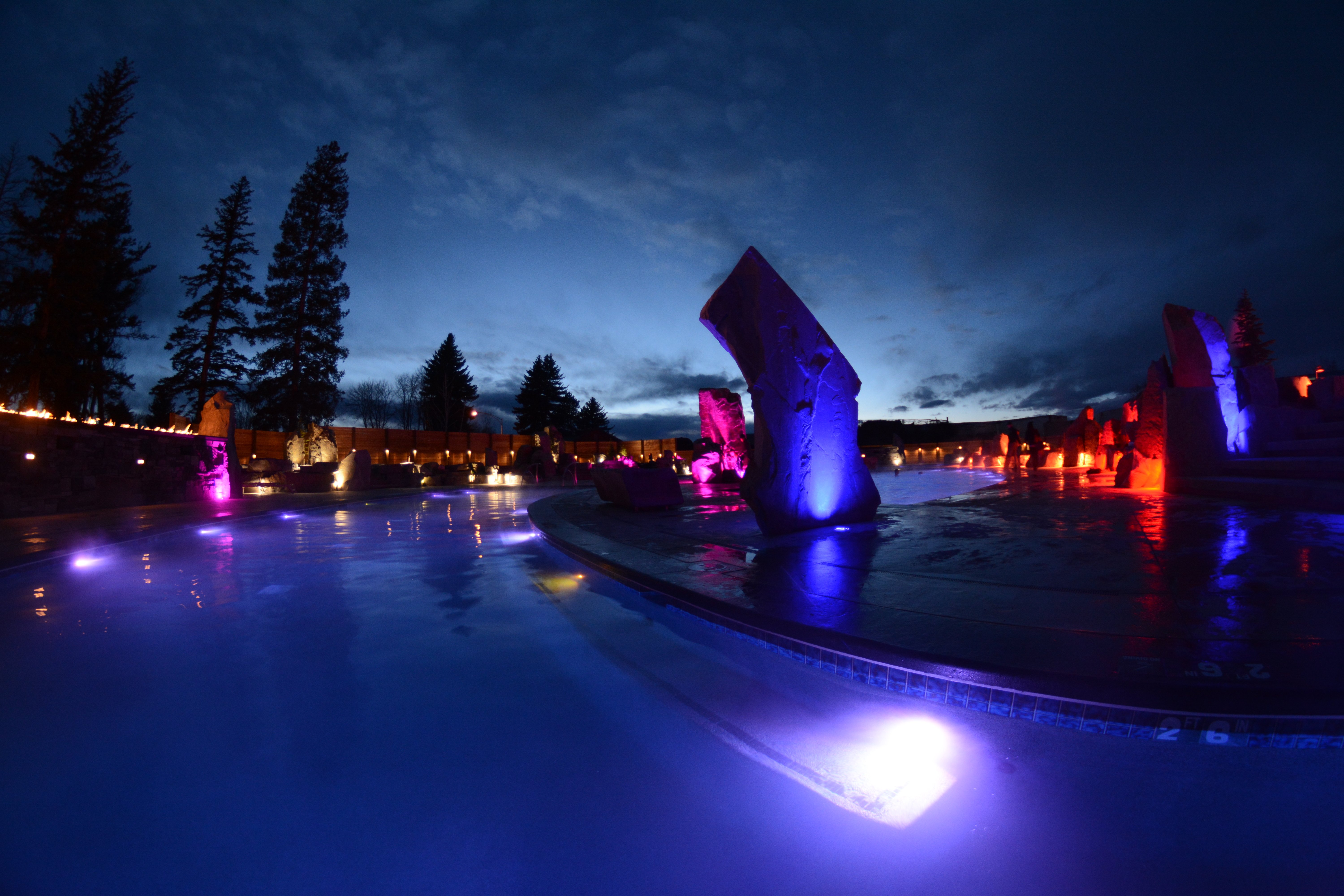 There's nothing like a good long soak in a natural hot springs. While it's unquestionably relaxing, the benefits go beyond simply feeling good, the minerals contained in the water have many healing properties. Calcium and sodium bicarbonate boost circulation, and silica softens dry and rough skin. The heat can also temporarily block pain receptors and offer some relief from pain. Add in a cold plunge, and you've increased the health benefits even more. The cold plunge is a great exercise for blood vessels, nourishing your skin and organs with extra oxygen. The hot and cold plunge together is also a great stress reliever; when the body temperature rises then cools, it's easier to relax and get a deeper sleep.

Intrigued? We have the perfect spot to start soaking it all up.

The iconic Bozeman Hot Springs, located just 8 miles west of Bozeman on US Highway 191, is a quick jaunt from town or a great way to wind down a day of skiing or hiking. These hot springs have been around for more than 100 years, evolving from natural pools to five private bathing rooms and a 14-foot by 18-foot plunge bath. Eventually the hot springs became a full resort, with a two-story hotel and private baths.

While it's no longer a resort, Bozeman Hot Springs is still a favorite gathering spot for locals and visitors alike. Home to twelve pools, both indoor and outdoor, the water ranges from 57-106 degrees. The four outdoor pools vary in temperature, with one especially for the kiddos. Evening soaking is particularly relaxing with soft lighting and music. On Thursdays and Sundays, live music graces the poolside stage, (perfect for date night)! Beautiful huge boulders create unique spaces, setting the pools apart from lounging and dining spaces.

Inside, you'll find smaller hot pools along with cold plunges. The large swimming pool isn't too hot and is perfect for wearing out the little ones! If you're looking to sweat out some toxins try the steam room, and for muscle relaxation, the sauna is a great choice. Steam rooms are also good for respiratory conditions and for hydrating skin.

The flow through system in the indoor pools allows the water to remain chlorine free, and the pools are drained and cleaned every night. (Note, the outdoor pools have some chlorine.)

Swimming works up quite an appetite, and you'll find a wide variety of snacks including locally made ice cream, and refreshing smoothies. Outside food and drinks are allowed, (no alcohol, please).

More than just a hot springs, a full fitness center is available with personal trainers and classes. Members can access daycare for an affordable rate, Monday through Friday, 8:00am-1:30pm. For a workout easier on your joints, try water aerobics or lap swimming, and swim classes are available for kids!

There are four venues available to rent for parties, and trust us, you'll be hard pressed to find anyone who doesn't love this location for a celebration!

The Bozeman Hot Springs Campground, adjacent to the pools, is perfect for a summer stay. Make it your basecamp, taking day trip to places such as Yellowstone National Park, Big Sky, or Livingston, Montana. RV sites, tent sites and cabins are all available, along with peddle carts, gold panning, a game room and a life size outdoor chess board! If you're looking for a gathering spot, the clubhouse is available for rent; perfect for meetings, small weddings, or birthday parties!


Bozeman Hot Springs is located at 81123 Gallatin Rd, Bozeman. They are open Monday-Thursday,5:30am-11:00pm, closed sundown Friday to sundown Saturday, and Sunday 8:00am-11:00pm.
If you enjoyed this blog, take a look at some of our other related articles:
In our never-ending quest to keep up with all things new in Bozeman, we have been producing content for years and can't possibly update every blog when new businesses open or existing businesses close. Please reference the publish date and do your own due diligence when making plans.