Best Spots For Bozeman Nightlife
Despite its small-town feel, Bozeman has a hopping nightlife scene, with streets lined with bars and restaurants. Here are some of our favorite options for a walkable night of fun.

Tune Up Bar
Located in the basement of The Armory hotel, The Tune Up Bar is a spot for the music lover in the group. Between drinks paying homage to the classics of Rock and frequent live music from local acts, your musical appetite will be satisfied. And their small bites menu can satisfy your normal appetite as well.
El Camino
The El Camino bills itself as "the bar that bites," and its drinks certainly have a bit of bite. Complete with a retro arcade for the kid at heart and a frequent selection of DJs spinning the hits and local acts jamming, this high-energy spot is a great place to grab a drink and a dance.
Kitty Warren Social Club
For a speakeasy vibe, head down the stairs in El Camino and ring the bell to step into the Kitty Warren Social Club. Bathed in red light, the underground feel is cozy but not too inviting. Come down for a round of pool on the billiard tables, and if you're lucky, you'll run into Miss Warren herself.
Rocking R Bar
An iconic spot in the Bozeman nightlife hall of fame, The Rocking R Bar is one of the best places to catch a Montana State football game. After 9 pm, the lights go down, and the R Bar gets rocking! With a lighted dance floor, DJs, and an energetic crowd, The Rocking R Bar is a must-see for those looking to party in Bozeman.
Plonk
If you're in search of a more refined spot to take in a beverage, Plonk might be the perfect spot for you. Their elegant urban atmosphere is an ideal spot for a date night, girls' night, or an after-dinner cocktail. Offering a wine list from all over the world and some quaint cocktail combinations, there's a drink for everyone (including those searching for non-alcoholic libations).

Bar IX
Get your groove on at Bar IX with talented DJs and nightly drink specials, including the infamous Thursday Bucket Night. Bar IX is a go-to place during the summer, thanks to its large, creek-side patio behind the bar. But, this bar is a nightlife spot in Bozeman in any season you simply can't miss!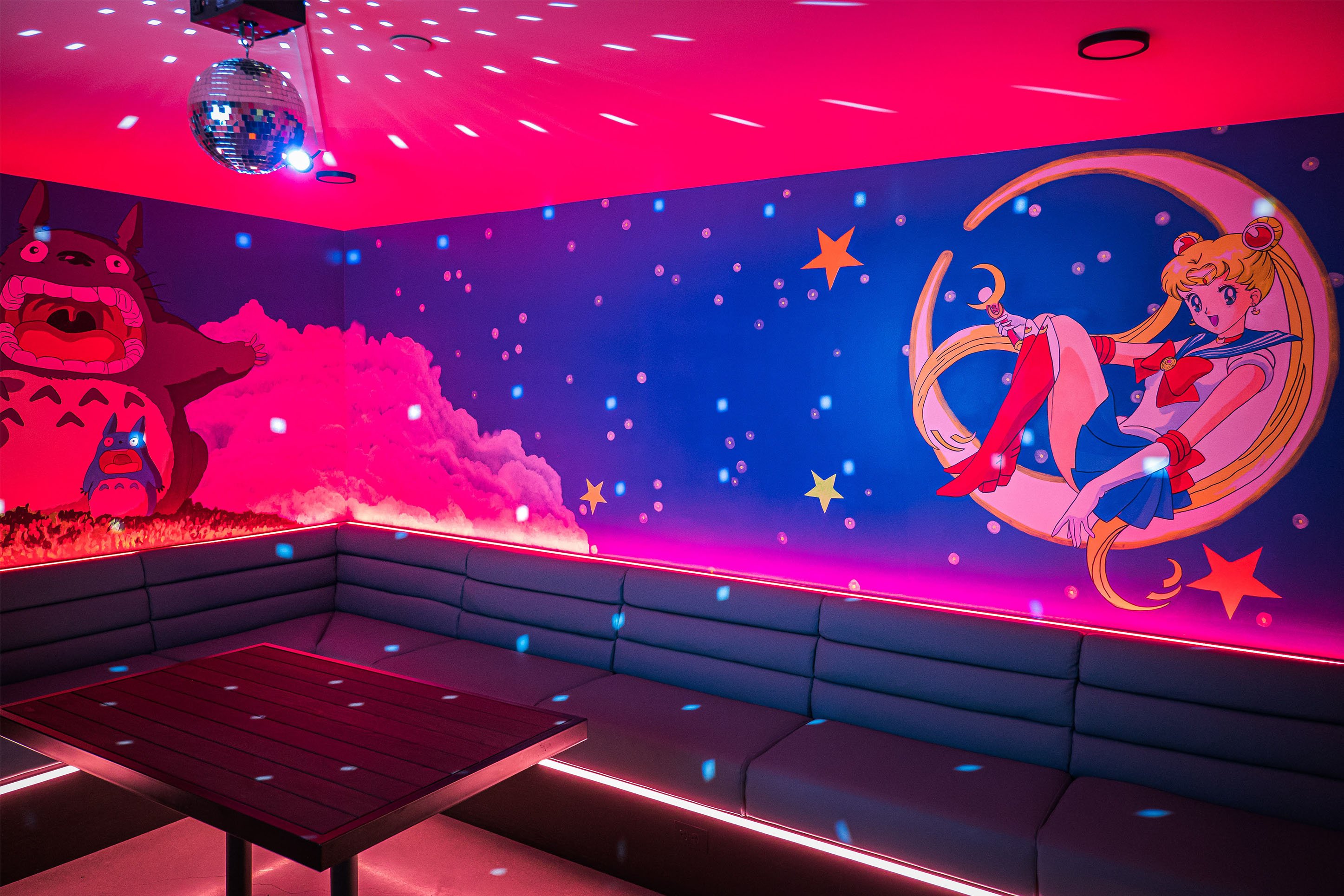 Happy Box Karaoke (Temporarily Closed)
Tucked beneath the Main Street Market, Happy Box is a karaoke bar for the American Idol in all of us. With 2 private karaoke rooms for rental and a bar with cocktails and their own karaoke list, you can enjoy a secluded night of singing or belt it out in front of a crowd.

The Pour House Bar & Grill
The Pour House is a favorite social spot for locals to sit and catch a game. Their back room is great for hosting events and escaping the craziness of a late-night crowd. Don't miss their daily specials; if you time it right, you might catch a live band or dueling pianos!
The Zebra
Step underground beneath The Pour House and get transported to The Zebra, an underground casino and nightclub. With a pair of poker tables and slot machines, you can stay entertained when you're off the dance floor.

Pub 317
Don't overlook this cozy, little Irish pub located right down the hall from Pour House. Pub 317's fireplace and intimate booths make this bar a great place to tuck in and enjoy a nightcap before heading home.

Crystal Bar
Speaking of rooftop patios, The Crystal Bar is another excellent venue to enjoy during the warmer months. When the rooftop shuts down for the year, it's still worth stopping in to enjoy the quirky décor and late-night drink specials that make this bar a real diamond in the rough.
The Cannery
The Cannery is a local hang and always full of Montana State University Alumni. While it is a great place to sit and catch a game, The Cannery comes to life late at night with upbeat tunes from the jukebox.
While our nightlife scene may have nothing on New York or LA, there is plenty to enjoy on a visit to Bozeman.
If you enjoyed this blog, take a look at some of our other related articles: