The Absolute Best Hotels in Downtown Bozeman
Bozeman's historic Main Street is a bustling center offering great restaurants, shopping, art galleries, breweries, and bars. The character and charm make it a must see in Bozeman. In the past, it has been difficult to find a place to stay within walking distance of the downtown area. In the past few years, the downtown lodging opportunities have improved. If you want to experience the great recreation around the area and stay right downtown, you are in luck. Here is an overview of the hotels in downtown Bozeman.
The Lark
The LARK serves as your perfect basecamp as they are carefully crafted to provide a distinctly Montana feel for your Montana adventures. The team of recreation-loving locals are excited to share their knowledge, enthusiasm, and suggestions for a truly unique experience here in Bozeman. While they hope your adventure consists of plenty of time exploring the outdoors, they also provide an amazing stay from their oversized sitting areas, outdoor wood-burning fireplace, open-air patio overlooking Main Street, and the local artwork created for each guest room. The Lark aims to help you experience the best that Bozeman has to offer.
Western Heritage Inn
The independently owned Western Heritage Inn in Bozeman, Montana is located conveniently downtown and offers cozy accommodations, quality customer service, and a prime location while all at an affordable price. Included at the hotel are a hot tub, steam room, free breakfast, guest laundry, and business center. The Western Heritage Inn strives to accommodate your every need while enjoying everything the Bozeman area has to offer.
Element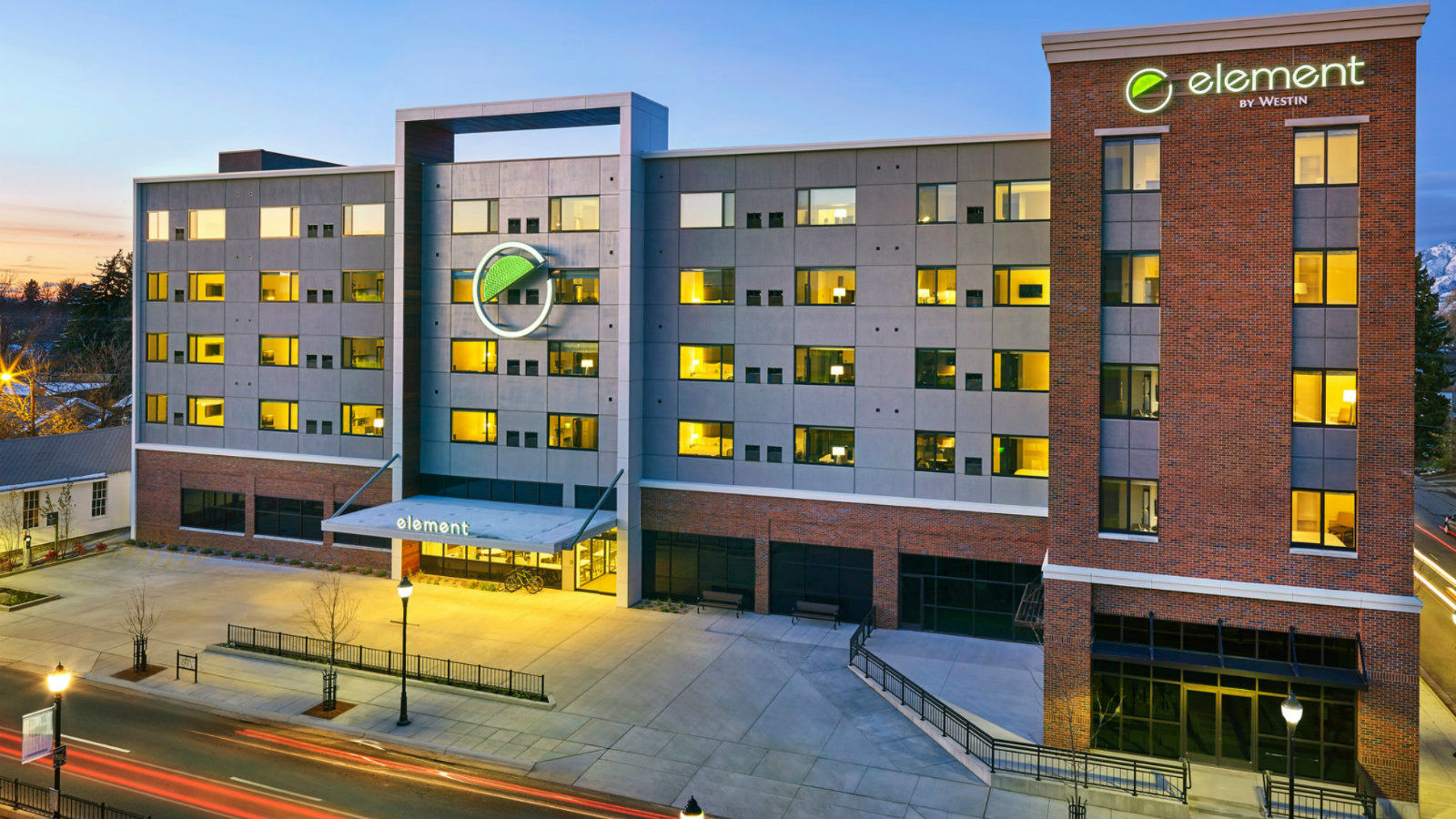 The Bozeman hotel, Element is located one block from historic Main Street which makes it extremely easy for you to explore all the restaurants and shops that downtown has to offer. The sleek and modern hotel is LEED Certified, open-flow, and eco-friendly with a fully-equipped kitchen and signature Heavenly® Bed. Enjoy the complimentary WiFi, rejuvenate in the spa-inspired bathroom with rainfall showerheads, or take in a quick meeting in the conference room, enjoy a Bozeman sunset on the back patio, or get a few laps in at their indoor pool. Element offers everything you need to make your stay truly a place of your own.
Treasure State Hostel
A safe, friendly, and affordable stay for travelers coming to Bozeman or passing through the beautiful state of Montana, is what the Treasure State Hostel is all about. They provide a localized, central location that offers guests all required amenities for a lower rate per night for those who are on more of a tighter budget. The Treasure State Hostel also has an airport shuttle services available with a 24 notice ahead of time to prepare.
Downtown Bozeman provides a lot of opportunities for guests to always be in proximity of many activities and options while on vacation. While many visitors enjoy this luxury, some prefer to explore other options.
There are several other areas in Bozeman that provide multiple hotels and other options for guests. A popular area that many travelers prefer is the area right off the Interstate at exit 306 on the north end of 19th street. There are over a dozen options for hotels all with a different mix of amenities that right for anybody.
If you enjoyed this blog, take a look at some of our other related articles: