Spots to Stop in Downtown Bozeman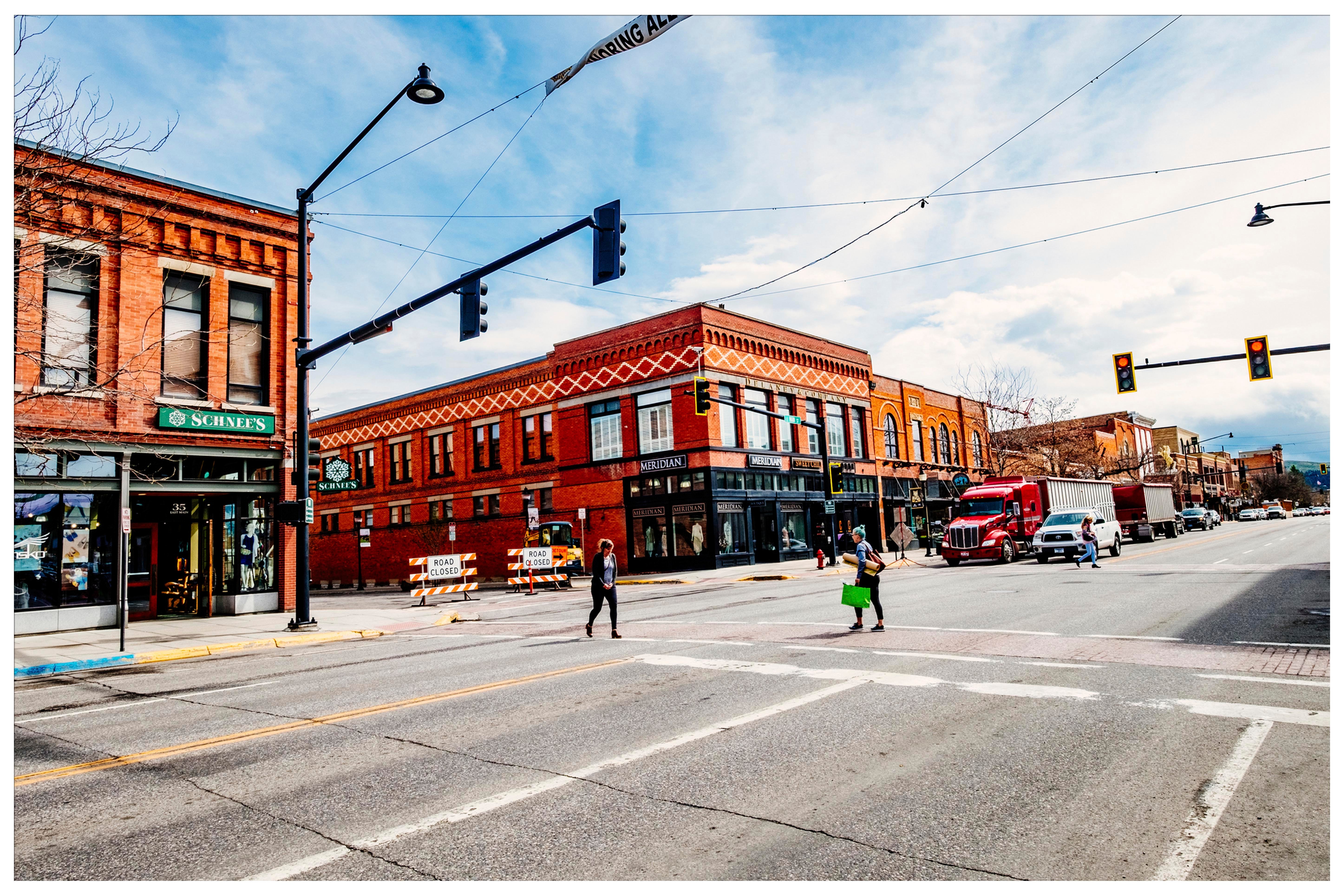 Bozeman is utterly walkable: when strolling down Main Street, everything you need is right there along the sidewalk. So put on your walking shoes and get ready to explore. Here are the must-stop spots you should add to your walking tour of Bozeman.

Shops to Stop
Shop till you drop at these Bozeman favorites. For everything outdoors and a few Western designer brands as well, Schnee's is the ultimate Bozeman shopping stop. You'll find plenty of made-in-Montana outdoor brands to get you outfitted for the outdoors.
Home decor and adorable gifts find their spot at HeyDay. You can scope out the offerings, test out some luxury hand cream, and get ready to gift memorable items to your nearest and dearest.
Vargo's Jazz City and Books is music and book lover's dream, and it's the perfect place to pick up some off-beat postcards for a retro "thinking of you."
As far as wardrobe matters go, there are plenty of Haute spots all along the Main Street strip in Bozeman. You'll love to express your global style at stores like Cosmica or go classic at Evrgreen and Damselfly. Represent the 406 with picks from the Montana Scene and Head West.
Coffee Break
Sit down and refuel along the way at a few of Bozeman's favorite coffee stops. Wild Joe*s is all red brick warmth, with a smattering of baked goods adding spice to rich brews. The downtown outpost of Treeline Coffee Roasters gives you a local roast with lots of flavor. And on the north side of the street, Zocalo is a haven of local art and cozy seating. And Rockford Coffee rounds out the quartet of Main Street favorites.
Cheers
Raise a glass along Main Street with these hot stops. Local beer right on Main Street? Pour us another pint! And you can fill a growler to take some to go from Union Hall. Just next door to the brewery, Bozeman Spirits is ready so that you can grab another round. Get cocktail concoctions or try a taster of fiery spirits to give you your second wind as you walk. And sipping wine and nibbling from a meat and cheese platter as you kick back in the dreamy courtyard at PLOnK? Delicious.

Good Eats
Crepes, Brazilian, Thai, burgers, nutritious buffet offerings at the Co-op and plenty of grab-and-go options, all line up along Main Street. All you have to do is decide what you're in the mood for!
Work It
The zen studio space at Your Yoga can help you work out all the kinks, and Ekam Yoga isn't far either. To break a sweat, stray only one block off Main to hit up Pure Barre for a muscle burn on Mendenhall.
music and more
The Rialto is a historic theater-turned-rock venue. Get grooving to live music and world-class performances, all within walking distance. Live theater and screenings of silver-screen favorites are the perfect excuses to check out the renovated Ellen Theater, a glamorous look into the gilded past of the stage. And that's not even getting into live music and open mic nights at coffee shops and bars along Main.

Gallery Life
Bozeman's gallery scene will get you excited about the work of local artisans. There are plenty of galleries worth peeking into, centrally located along Main Street. Check out Cello, tart, Old Main Gallery, and Ecce, to name a few or visit a larger consortium of artists at the Emerson Cultural Center.
Park It
There are plenty of ways to get outside in Bozeman. Some of the best green spaces are right on Main. For a quick park bench pause, Soroptimist Park provides a green haven amid downtown. From there, if you keep walking just past the Bozeman Library, the Main Street to the Mountains trails pick up from Lindley Park. They'll take you through grassy lawns and up Peets Hill for killer valley views before you head back to the fun at the center of town.
If you enjoyed this blog, take a look at some of our other related articles:
In our never-ending quest to keep up with all things new in Bozeman, we have been producing content for years and can't possibly update every blog when new businesses open or existing businesses close. Please reference the publish date and do your own due diligence when making plans.