Best Lunch Spots in Bozeman
Bozeman is known for its dinner scene, and its breakfast restaurants seem to get a decent amount of press, too. But what about lunch? In the middle of the day when you're getting hangry, you've got to have just the right thing to satisfy your cravings and make the rest of the day possible. Here's what we recommend based on what you're hankering for.
Craving the Best Burger in Bozeman
Bozeman has always had some amazing burgers, but these days, the field is getting crowded. While we can't mention every mouthwatering burger in town, here are some of our top suggestions:
Backcountry Burger Bar is the place to go if you want an excellent burger with fresh ingredients and options like grass-fed beef. For a true taste of Bozeman, try Burger Bob's⸺and be sure to add a milkshake and some tater tots to your order. Ted's Montana Grill serves up a mean bacon cheeseburger or mushroom and Swiss, and bison is always an option. And if you're looking for the perfect smash burger, look no further than the Cholms Burger food truck on 7th Ave.⸺make it a double.
Looking for Fresh & Healthy
If you're hungry for something yummy that won't have you feeling yucky afterward, try these local faves:
The Bozeman Co-op hot bar is now up and running again at both locations, and they offer a rotating menu of healthy mains and sides, plus a full salad bar (you can always check out the daily menus online). At the Co-op, you will also find grab-and-go sandwiches, sushi, and salads. With a veggie-forward menu big on locally-sourced ingredients, you're bound to find something fresh and delicious at Feed Cafe on Main.
Finally, if you want "fast" food that's totally healthy and truly good, Five on Black's easy Brazilian bowls are anything but basic, and they're fast and affordable, too.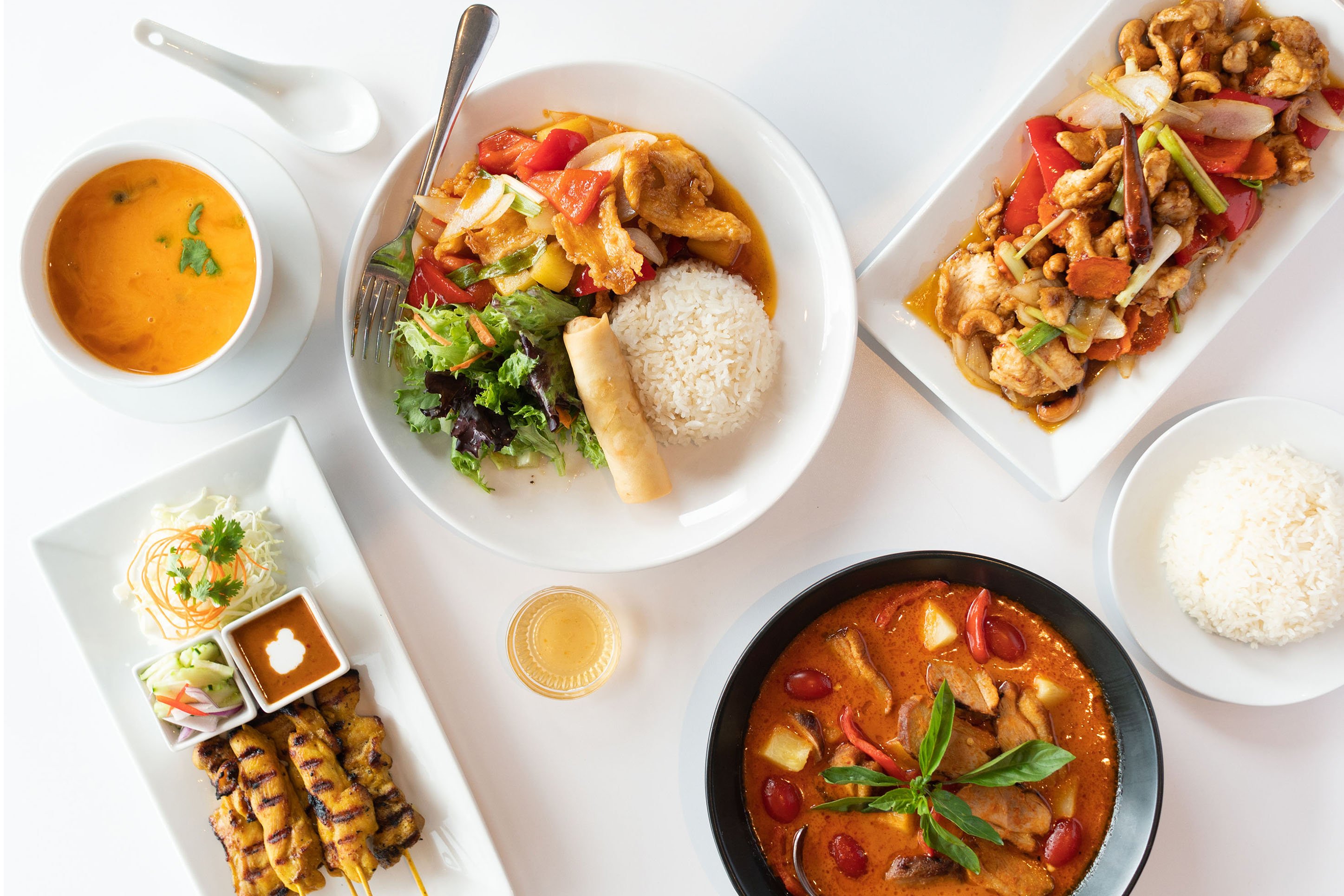 Hoping for Some Cheap Eats
Need to feed a crowd or just a small family without busting your budget? Bozeman has plenty of cheap eats, especially at lunchtime, when you can try some of the city's best cuisine by taking advantage of lunch specials at some of our most popular spots. At Columbo's Pizza, get a slice and a trip to the salad bar (go ahead, pile it on!) for only $8, or try Cosmic Pizza for some ginormous and delicious pizza by the slice.
On weekdays from 11 a.m.-2 p.m. at Rice Fine Thai Cuisine, enjoy specials like pad Thai and Thai Fried Rice at an affordable price. Taco Montes offers non-traditional but very delicious tacos and nachos near campus, or you can find some more authentic, budget-friendly Mexican cuisine at any of the taco buses along 7th Avenue (El Rodeo is a favorite).
In Search of the Best Pizza Pie
If you're in the mood for pizza, Bozeman definitely has a pie for you. But with so many amazing options, we may not be able to help you choose which one to try. Red Tractor is a favorite for fresh ingredients, unusual combos, and some excellent side salads. For the best thin-crust pizza in town, try Sidewall--the meatball is killer. Or, if you want to go more traditional, Pizza Campania serves up delicious classic Neapolitan pies and other Italian favorites. Finally, Mackenzie River Pizza is a classic Bozeman joint offering Montana-inspired pies, soft and cheesy breadsticks (they call them lodgepoles), plus a full menu of salads, sandwiches and other options.
Seeking a Sammy for a Summer's Day
Boy oh boy does Bozeman have some great sandwich shops. Try Fink's Deli for the best Pastrami or Cubano plus a fantastic selection of other hot and cold deli-style sandwiches. For those with a huge appetite, the Pickle Barrel (another Bozeman classic) has the biggest, yummiest hot and cold subs and probably the best cheesesteak you can find in a Western town. Maven's Market offers some delectable grilled cheese options, and their awesome egg sammies are available at lunchtime, too.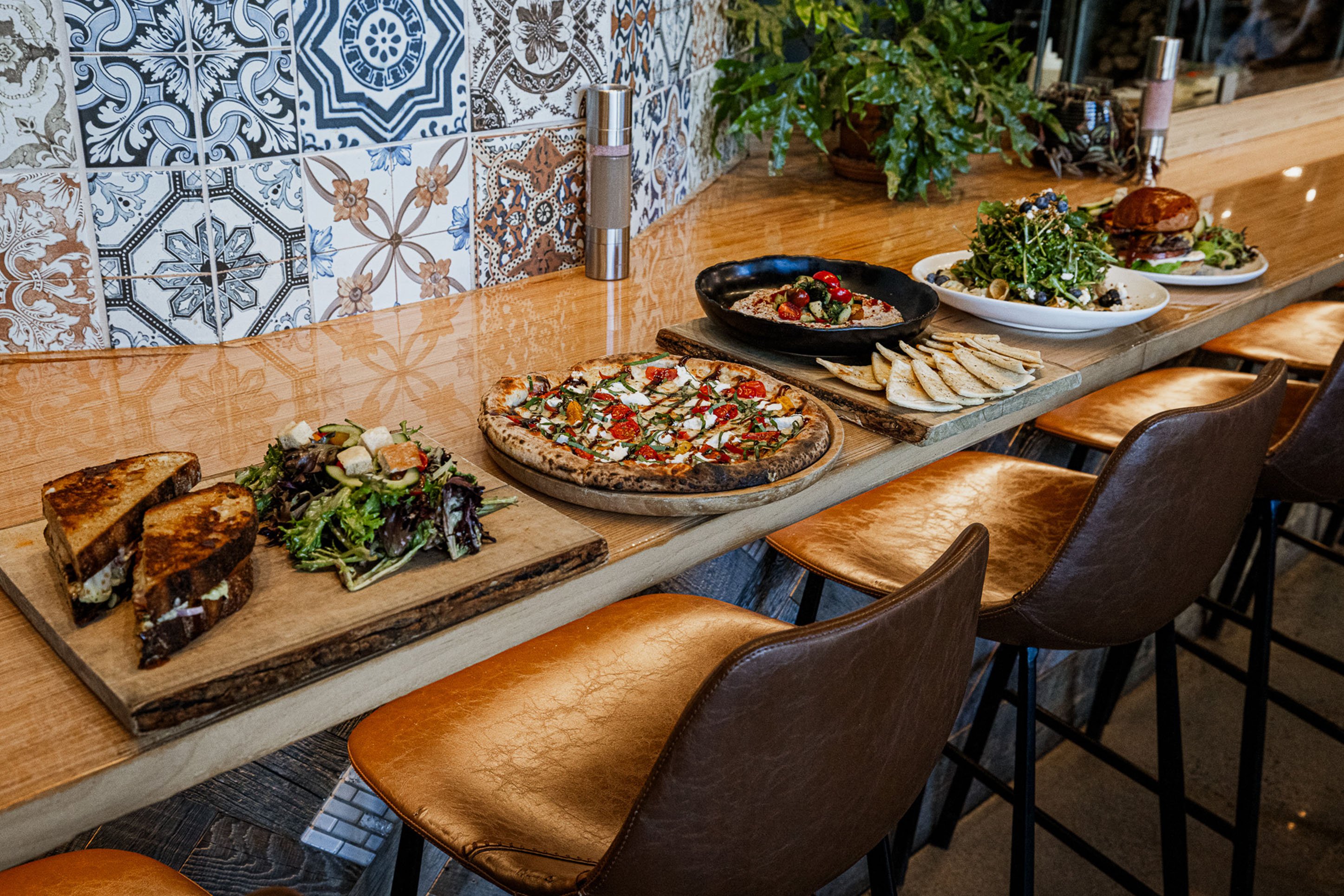 And When You Just Can't Decide...
If your group can't agree on a type of cuisine, let us recommend the growing food truck city right near 7th and Main as the smartest, most delicious option. You'll find burgers, Mexican cuisine, Poke bowls, Asian street food and more, plus you'll be within walking distance of several ice cream shops for dessert.
Does all this talk about food have you hungry for more information about dining in Bozeman? Check out a more extensive list of local restaurants here at the Visit Bozeman website.
If you enjoyed this article, check out our related blogs:
In our never-ending quest to keep up with all things new in Bozeman, we have been producing content for years and can't possibly update every blog when new businesses open or existing businesses close. Please reference the publish date and do your own due diligence when making plans.