Bozeman's Most Delicious Desserts
While you can still get a great steak in Bozeman, the culinary scene has evolved far beyond anyone's imagination, drawing talent from various disciplines and ethnicities, including desserts! You'll find some fantastic creations on restaurant dinner menus, or you can pick something up from one of the distinguished bakeries and save it for a leisurely dessert wherever you're staying.
Don't let the line scare you; it moves quickly and is well worth the wait for one of their decadent treats. A James Beard finalist in 2022, this popular bakery has a wide selection of fresh pastries, pies, tarts, cookies, cakes, and more. The tarts are always delicious, but the pavlova holds a special place in our hearts - homemade meringue with Chantilly cream and seasonal fruit.
Chocolate lovers will go crazy for this French-inspired chocolaterie. With nearly ninety flavors in delightful combinations, you'll want to stock up on a box to take home. (Or send for gifts!) The hot chocolate, available in white or dark chocolate, is a local favorite in winter. Look for two locations, one on Rouse Ave and one inside the Baxter Hotel.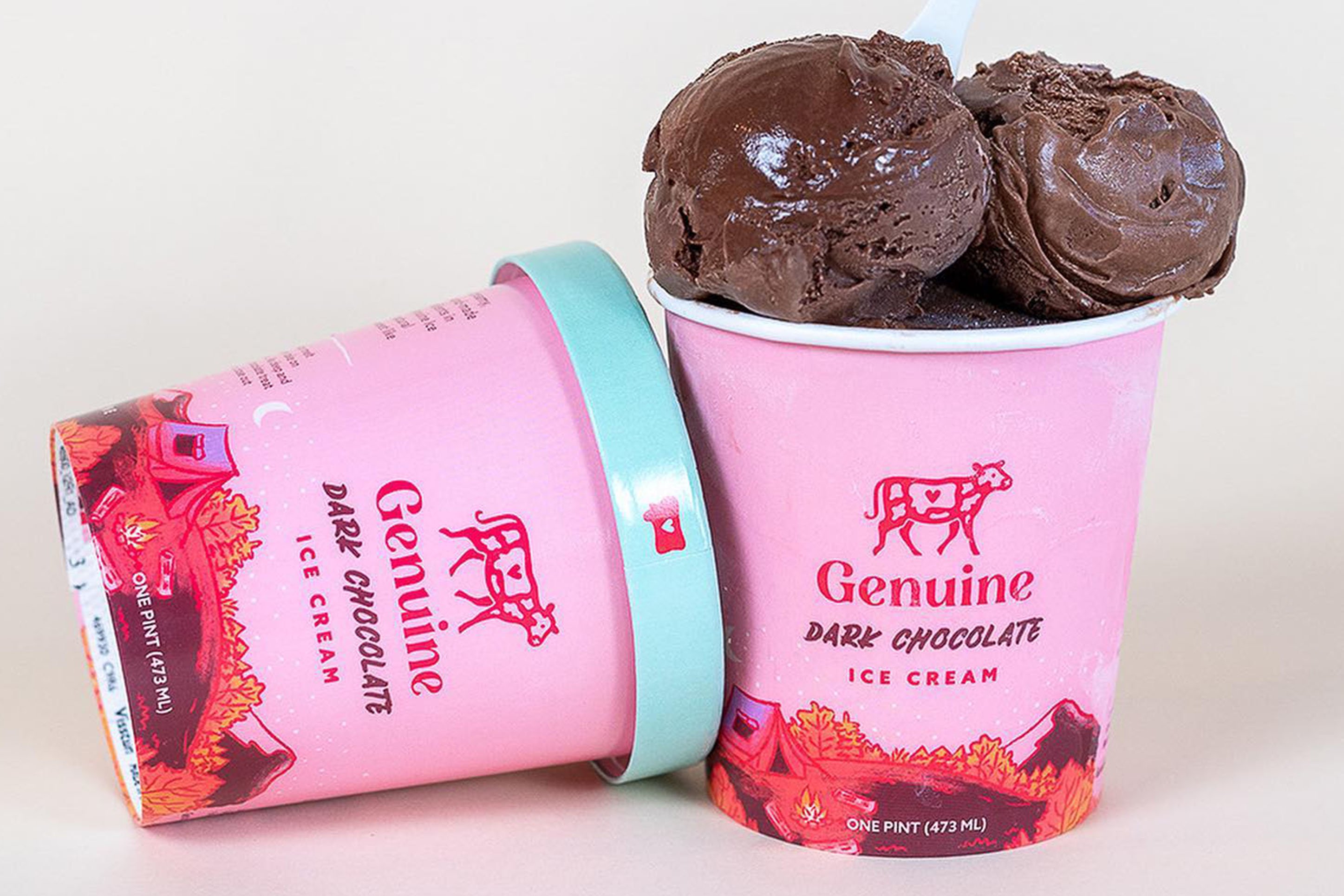 Handmade in small batches using premium ingredients, Genuine Ice Cream is a local favorite any time of the year. Timeless classics like dark chocolate and huckleberry are always on the menu, as well as unique combinations like honey lavender, lemon sandwich cookies, and peanut butter Oreo.
Everything at Vienne is exquisite, with some pieces so beautiful it's hard to dig in. Seasonal tarts are their specialty, with flavors like Champagne and Peaches with champagne cream, vanilla bean peach compote, and fresh peaches.
Bozeman's newest bakery, located in Four Corners, has everyone talking. We suggest the eclairs, which come in chocolate, vanilla, or coffee flavors. Or, for a special occasion, their cakes are something to write home about.
Hands down, the Butterscotch Budino is our favorite. This creamy pudding has Montana Caramel Sauce, sea salt, and vanilla whipped cream. Everything on the menu is made from scratch, including the pasta, cheese, and pastries. Save room for dessert on this one!
The fresh sorbets are always delightful on the dessert menu at Feast, but for those who love a good carrot cake, you'll appreciate their version, Carrot Parsnip Cake with Lime Cream Cheese Frosting. It's the perfect blend of sweet and a hint of sour.
Modeled after the classic steakhouse, J.W. Heist goes all in on historic dishes, dessert included. The Pineapple upside-down cake is divine and comes with a Port Luxardo cherry sauce and citrus Chantilly.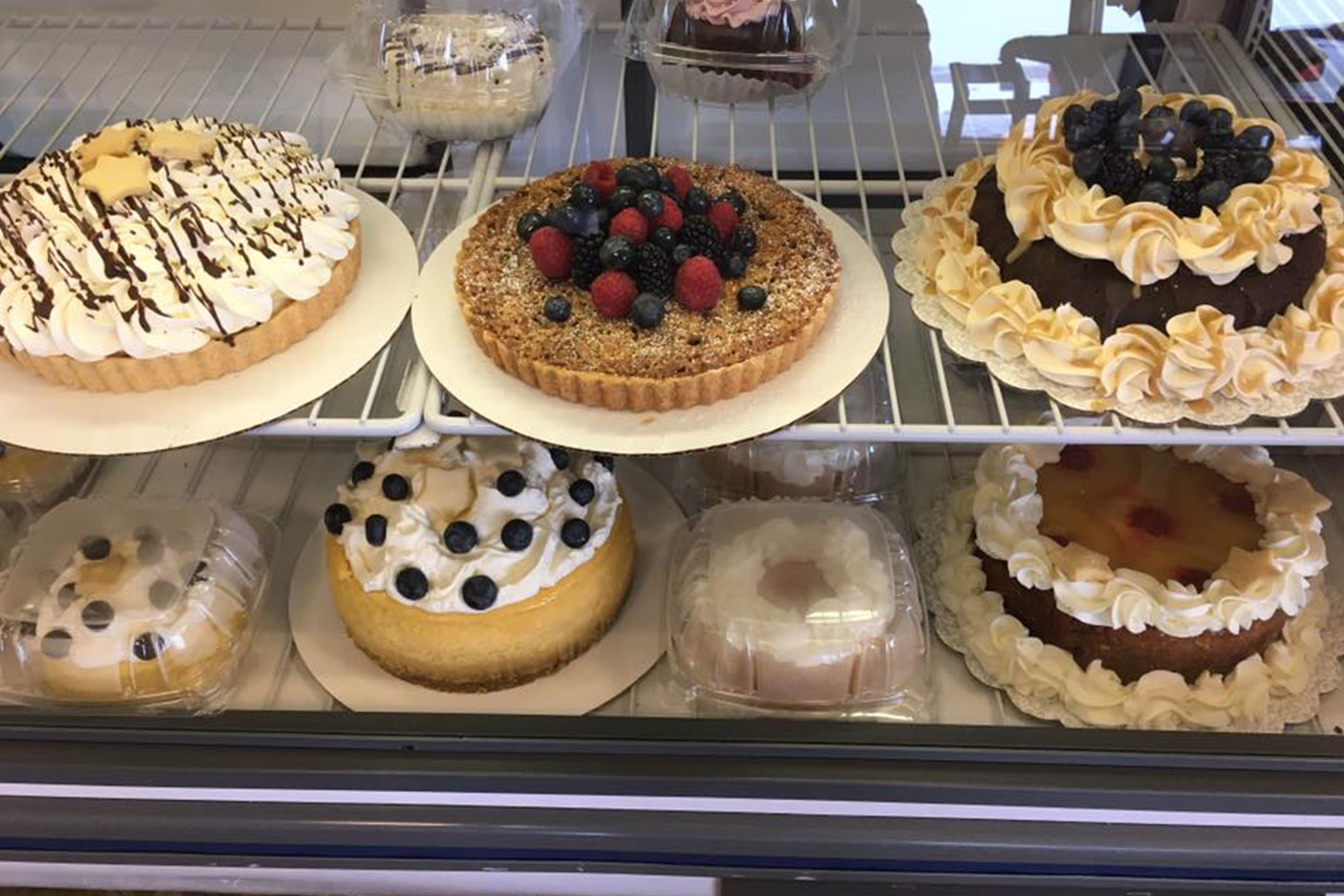 If you have time to plan, the small cakes at Sweet Peak Bakery are perfect for small gatherings needing a special dessert. Call ahead if you have a specific flavor you would like; otherwise, they carry an assortment in their bakery, Tuesday through Saturday.
Inspired by Asian food from different regions, every dish at Shan delights. An unexpected item, the Coconut and Pandan "Tres Leches" cake is incredible. Pandan, a tropical plant, is said to have a grassy vanilla taste with a hint of coconut.
If you enjoyed this blog, take a look at some of our other related articles:
In our never-ending quest to keep up with all things new in Bozeman, we have been producing content for years and can't possibly update every blog when new businesses open or existing businesses close. Please reference the publish date and do your own due diligence when making plans.