Food Truck Update: Spring 2023
Regarding food, Bozeman holds its own against popular urban areas, with creative cuisine around every corner. With its many delicious options, you'll be hard-pressed to go hungry in this town. And with warmer weather on its way, the food truck scene is about to gain momentum. You'll find some trucks year-round, dotted throughout the town and clustered at the Food Truck Court on N. 7th Ave. But, of course, there's nothing better than grabbing lunch or dinner and enjoying it outside under the Montana skies. Here's the latest update on food trucks around Bozeman, but keep your eyes open; new ones always pop up!
Mexican Food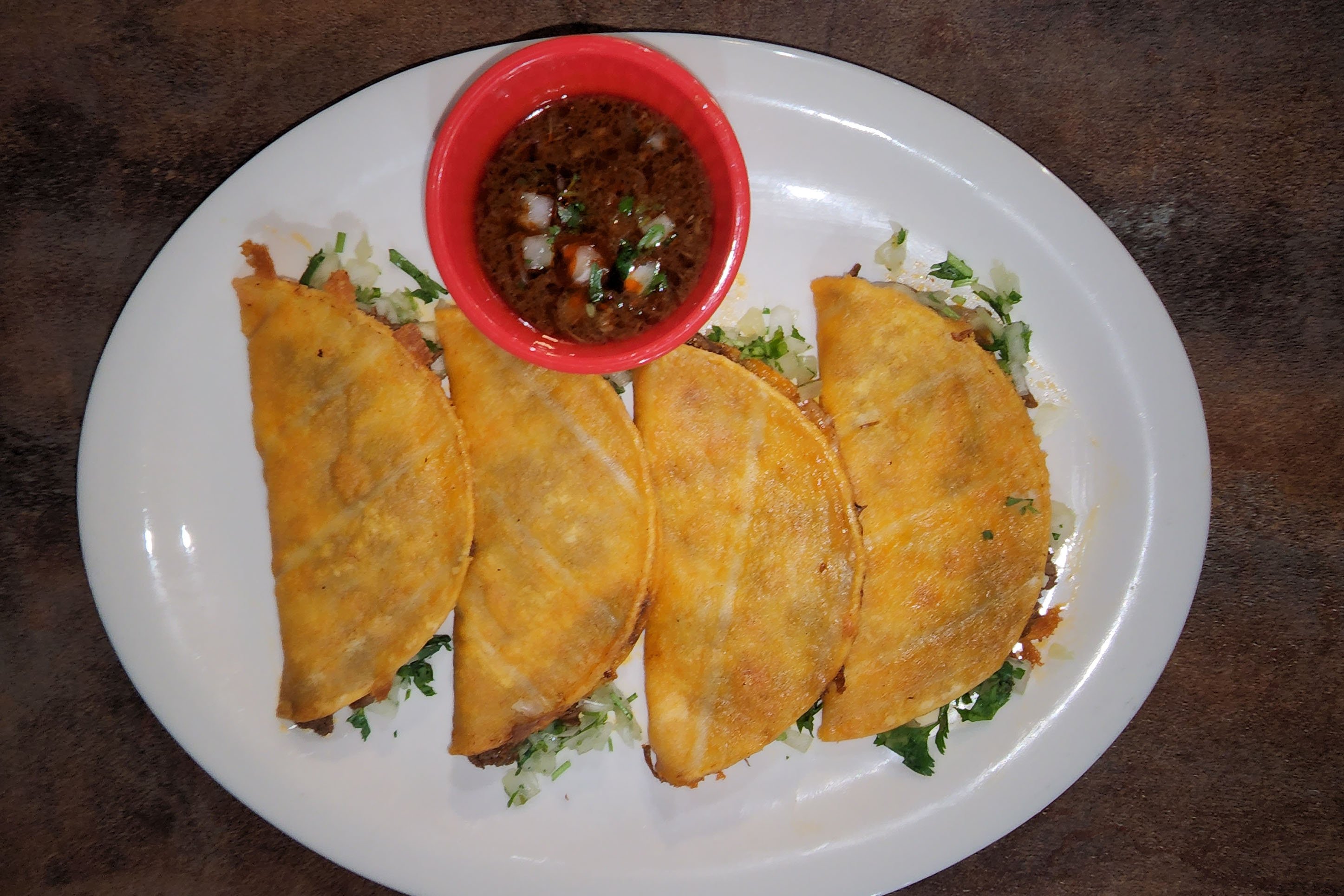 El Rodeo
One of Bozeman's first food trucks, El Rodeo, now has a new location in addition to the truck. You'll find the food truck at 509 N. 7th Ave and their new dine-in location at 2631 W. Main Street. Their street tacos are authentic, and the burritos are giant!
You'll love the food in this bright yellow truck in midtown Bozeman. Located in the food truck court on 319 N 7th. Ave, Ramire's has a faithful following. Their tortas are hefty and delicious, or for a unique twist; the chili relleno burrito is top-notch.
Just down the road at 625 N 7th Ave, Jalisco's is known for its delicious tacos (6 for $14!) This bus has seating inside, a novelty for the kiddos and a great way to get out of the weather while you wait.
Their second location, on the corner of Peach and Wallace, is open seasonally, serving made-from-scratch southwest-style tacos, nachos, and salsas. Their tortillas are handmade, the salsas fresh, and the flavor combinations keep people coming back.
With three locations, Wild West Local Foods on Mendenhall, At The Lark on Main Street, and their dine-in location at 1511 W Babcock, Los Jarochos is another local favorite. You can't go wrong with any of the dishes, but save room for dessert because their Tres Leches cake is out of this world!
From the Butcher Block
This one's for the sandwich lovers—a wide range of global flavors ranging from Banh Mi to burgers using local ingredients. Add fries and a shake, and you're set for work, travel, or hitting the trail!
Burgers are the only thing on the menu at Cholms, and they do them exceptionally well. However, don't plan on sharing these burgers; you'll want to enjoy one (or two) all on your own! Located in the Food Truck Court on 319 N 7th. Ave.
While the truck is seasonal, their brick-and-mortar location Punk Rock Burger Shop on College Ave, across from Montana State University, is worth a stop. The options are many, and they are all good. Their version of the patty melt, The Army Knife, is well worth a try and is also on the truck menu.
Schudogs specialty is locally-sourced, handcrafted sausages in the old world tradition. Think bacon-wrapped bison, local pork bratwurst, or elk with pepper jack. Located at N 7th and W Villard.
We haven't seen the menu for this new truck, but we can imagine what kind of delicious meats will be on this Venezuelan menu—located in the Food Truck Court.
Vegetarian Options Available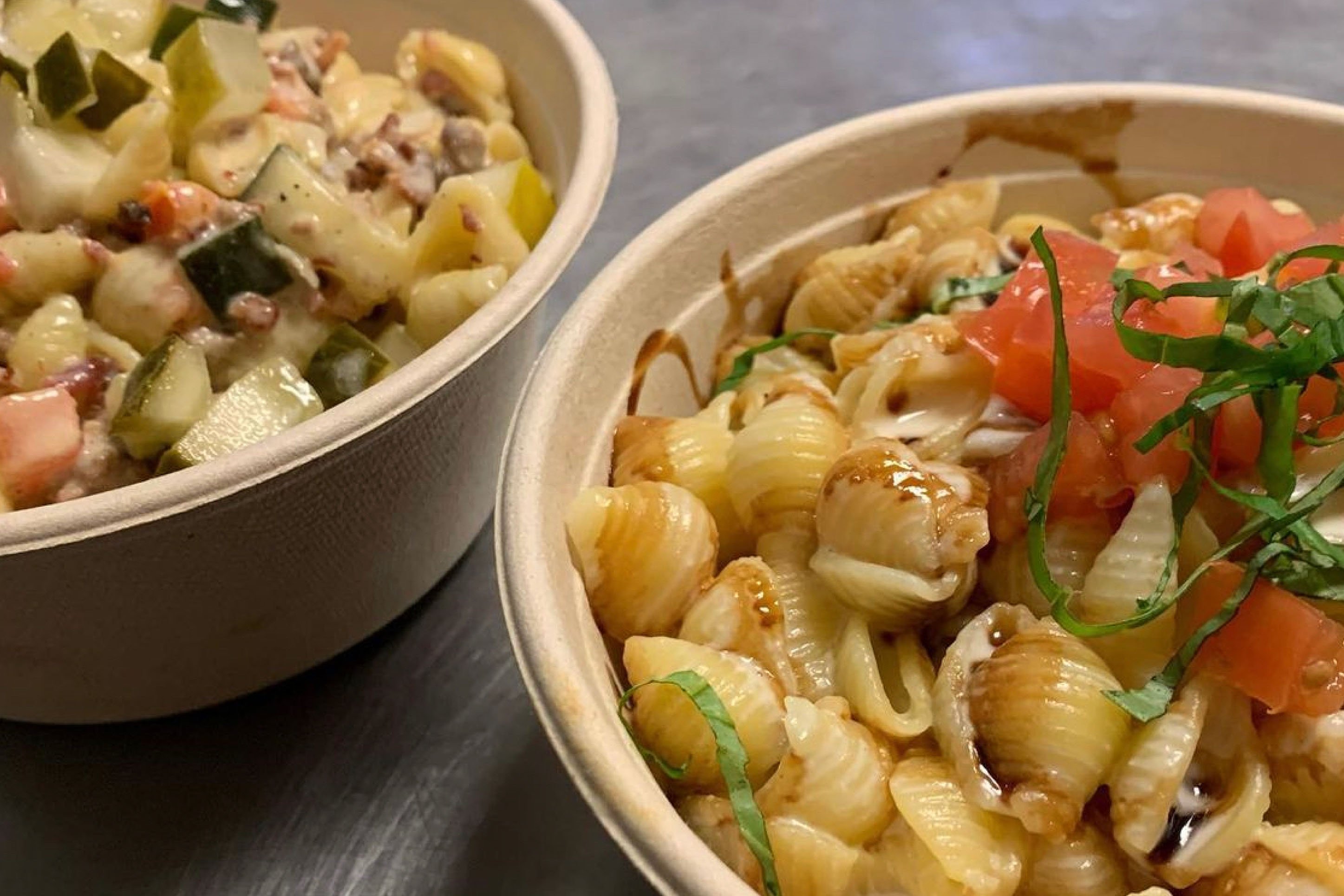 These mac and cheese bowls are sought-after, with flavors like Caprese, buffalo bleu, and cheeseburger; you'll understand why. Watch their Facebook page for the schedule!
Born of the Fork and Spoon, this food truck is Montana's first pay-as-you-can food truck! Choose a bowl or a wrap full of wholesome meats, veggies, sauces, and cheese. Hearty, delicious, and nutritious. Proceeds allow the food truck to reach more people in more locations.
Primarily organic, plant-based, vegan food is on this unique menu. These delicious dishes are made with very little oil, have a low glycemic index, and are made with therapeutic spices. Healthy, delicious, and nourishing! Watch their website for the summer schedule.
Although it's not what you would expect tucked up in the mountains, it's fresh and fabulous. Fresh Hawaiian-style poke served over rice, dressed kale salad, or a combination of both, with up to five toppings of your choice. Located on 509 N 7th Ave.
Noodle bowls, ramen, rice dishes, classic appetizers, and creative twists on Asian favorites all grace this brightly flavored menu. Located in the Food Truck Court, watch their Facebook page for daily specials.
If you enjoyed this blog, take a look at some of our other related articles:
In our never-ending quest to keep up with all things new in Bozeman, we have been producing content for years and can't possibly update every blog when new businesses open or existing businesses close. Please reference the publish date and do your own due diligence when making plans.