Newest Restaurants in Bozeman
The restaurant scene in Bozeman is on a roll right now, with exciting new places to eat popping up nearly every month. Since springtime of this year, restaurants have been blooming as the city reopens and recovers after a year of temporary and indefinite closures. We couldn't be happier to see Bozeman alive again with new global flavors around every corner. Treat yourself to one of Bozeman's many new restaurants of 2021.
Main Street Market
While Main Street Market is a lot more than a place to eat, it does have a bright, open cafe in its center serving breakfast bites, light lunch, some seriously massive pastries and lattes aplenty. For lunch, you'll find filling sandwiches made with fluffy bread that's baked on-site. Plus, you can enjoy a midday sparkling seltzer or wine from their mini-fridge before you move on and explore the shopping options inside the market. This market is part of the newly redeveloped Osborne Building, which is also the new home of Happy Box and Brigade, as noted below.
233 E Main St Suite 101
Bozeman, MT 59715
mainst.market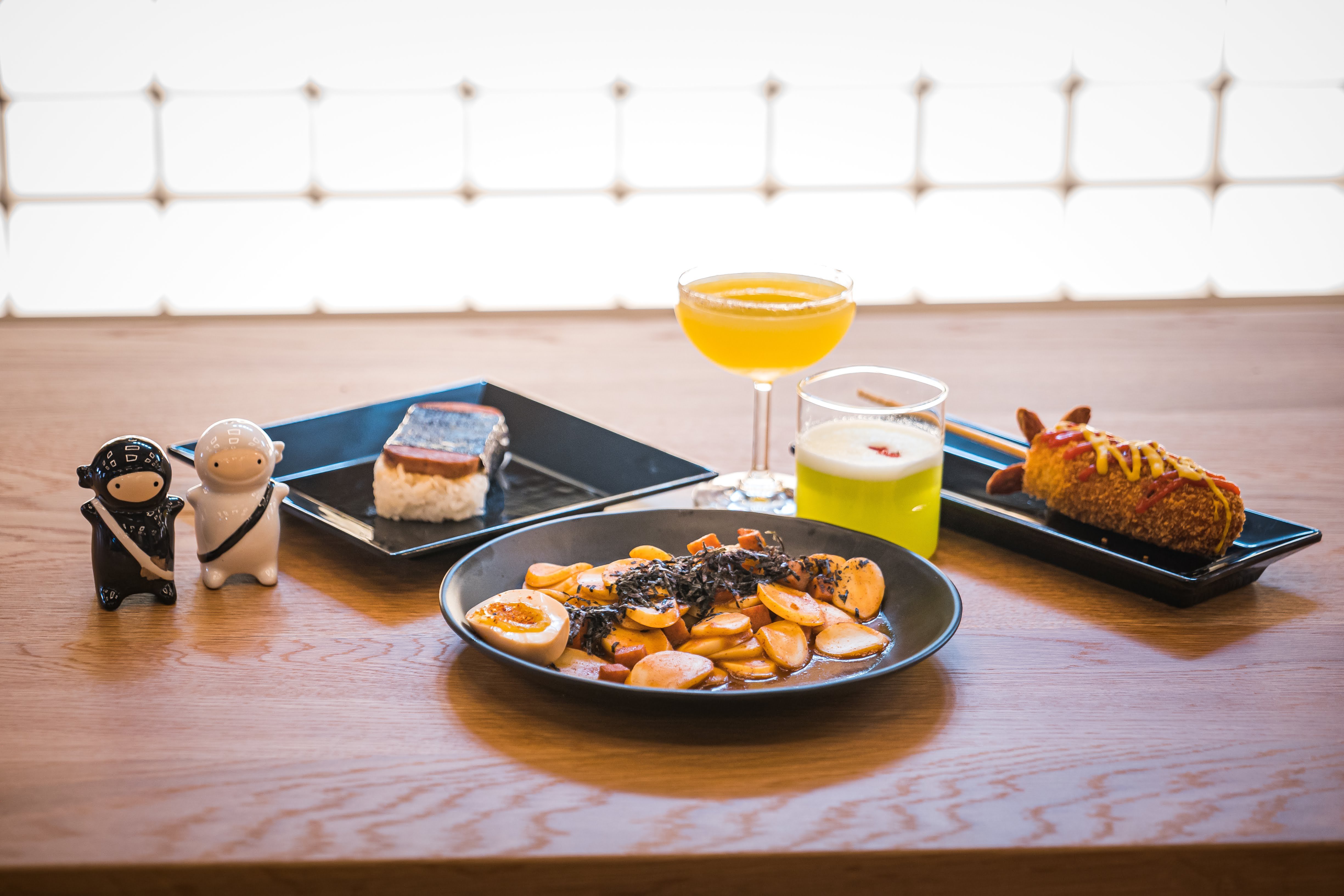 Happy Box
If you love karaoke and Asian street food, Happy Box is your happy place. Located on the basement level just below Main Street Market, Happy Box is a sit-down restaurant with a casual vibe. Expect to try something new here, with a variety of Asian fusion dishes like kimchi-smothered french fries, miso spaghetti or the Korean corn dog. The drink menu is unique as well, with both draft cocktails and hand-shaken cocktails using ingredients like yuzu, Thai basil, acai, passion fruit liqueur, sake and Japanese whiskey.
233 E Main St Suite 1
Bozeman, MT 59715
happyboxbzn.com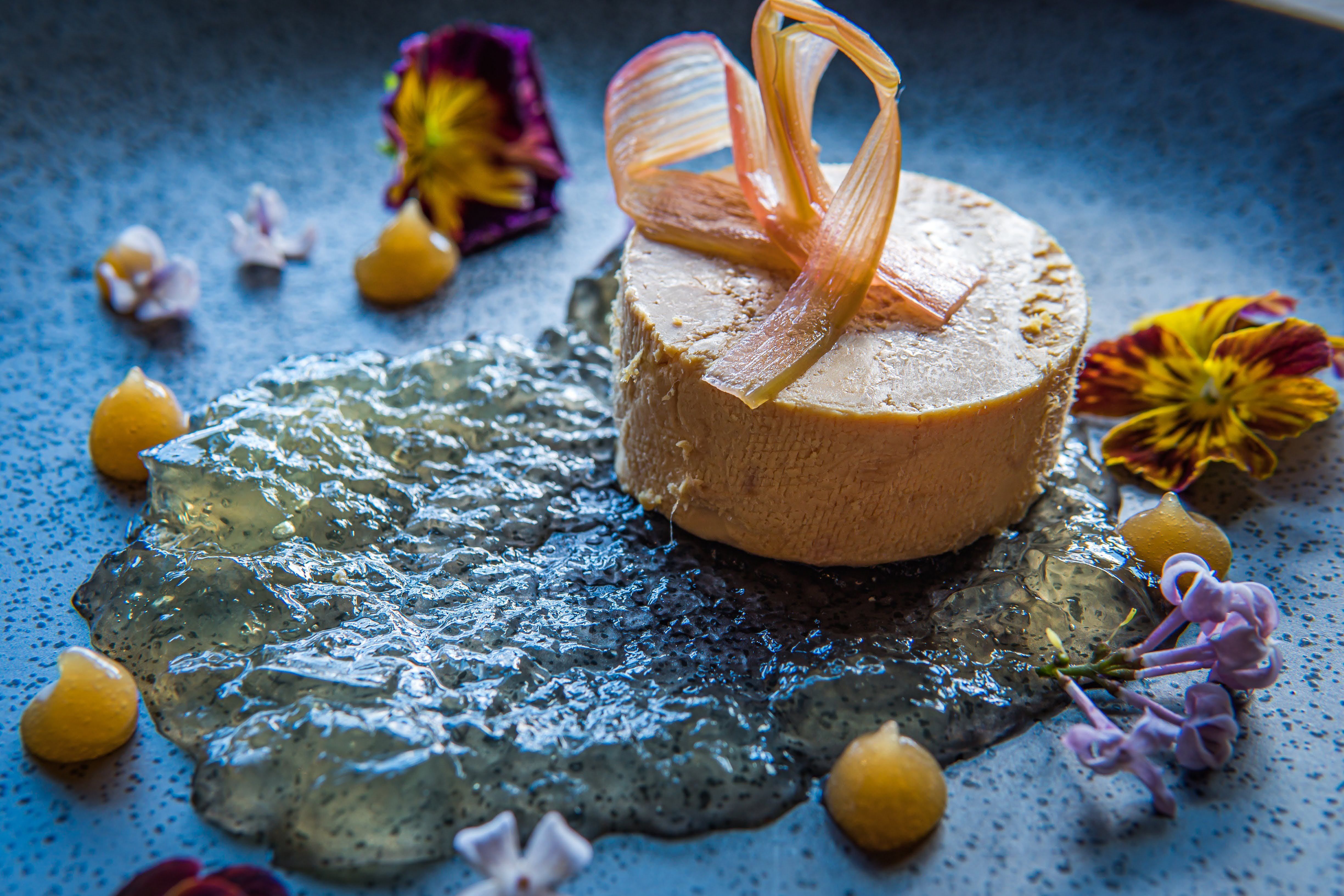 Brigade
Brigade brings the swank to the new downtown Osborne Building. Their specialty? Mixing modern French cuisine with Montana's farm-to-table ingredients. Brigade's dinner plates are beyond aesthetically pleasing, with French classics like French Onion Soup, Croque Madame and a rotating foie gras of the day. Happy Hour is where the deals are at, with martinis, draft beers and oysters, all at $3 each – plus a variety of other well-priced bites.
233 E. Main Street Suite 201
Bozeman, MT
brigadebzn.com
Tanoshii
Tanoshii offers the kind of Japanese comfort food that warms your bones and fills you to the brim. Come winter, it will be an apres-ski go-to for many. As one of the only Japanese restaurants in Bozeman serving something other than sushi, Tanoshii fills a unique niche. Their ramen is incredible (even the vegan option) and the Japanese curry is unlike any other curry you've tried. Accompany your meal with creative snacks like miso popcorn or mochi donuts.
113 E. Main St
Bozeman, Montana 59715
www.tanoshiimt.com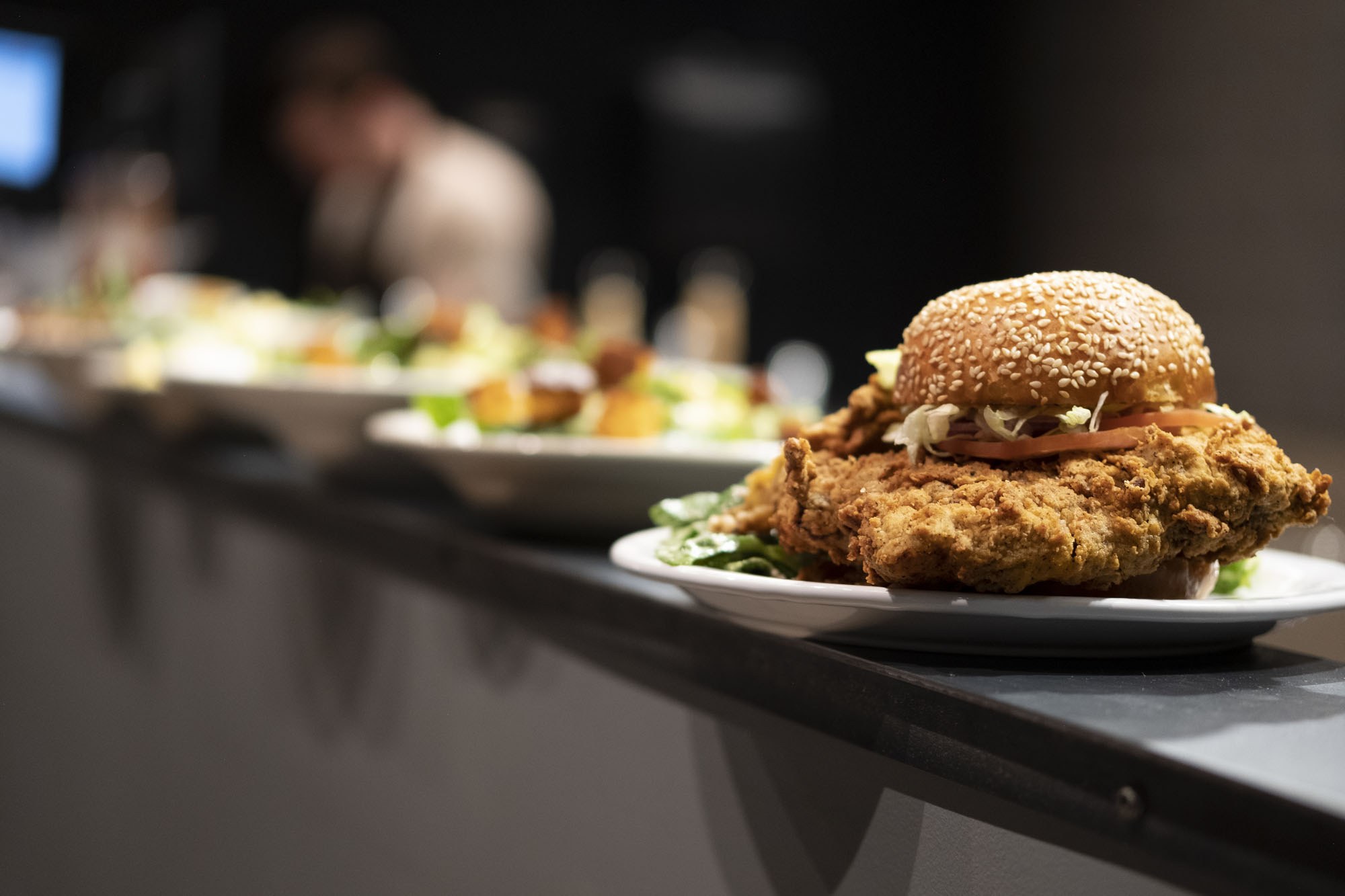 Smoke, Fire & Coal
When it comes to comfort food in Bozeman, no one does it quite like Smoke, Fire & Coal. Choose from small plates of candied bacon, chicken cracklings, or smoked tamales. Got a hankering for some home cooking? Look no further than the entrees, with meatloaf that will make your mother jealous, smoked mac'n cheese, or their gravy-smothered chicken. Looking for something in between? Try one of their sandwiches or salads (of which they claim even your boyfriend would eat).
303 E Main St
Bozeman, MT 59715
smokefireandcoal.com

Hooked
Hooked Sushi took the place of beloved Montana Fish Company, which closed its doors in 2020. The new establishment is honoring its loyal patrons by keeping some of the previous restaurant's menu items, like the port tonkotsu ramen and veggie ramen recipes. Inside, you'll find a simple, modern ambiance and groups of people toasting with sake in their cups. Those bold enough to try their specialty rolls will find unexpected items on the menu such as habanero oil, goat cheese, and even marinated tofu. If you've got a hankering for the comforting classics like the caterpillar, rainbow, or spicy salmon roll, Hooked has you covered, with high-quality fish that doesn't require a lot of extra ingredients.
119 E. Main Street
Bozeman, MT
hookedmt.com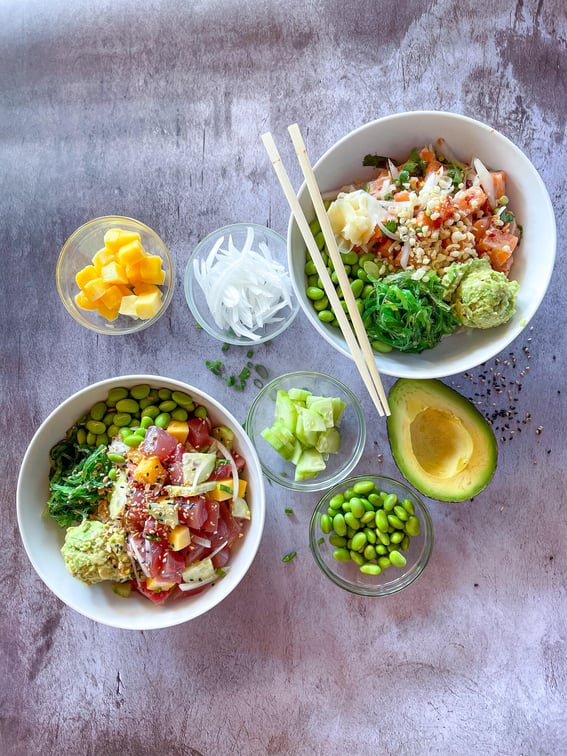 Yo Poke
Yo Poke is Bozeman's first fast-casual restaurant dedicated to all things poke, serving fresh poke bowls, sushi burritos and even poke nachos (essentially poke bowl fixin's over a bed of tortilla chips). At Yo Poke, you have all of the freedom to customize your meal with toppings, your favorite seafood chicken or tofu. Located in a booming area of casual eats on North 19th Avenue, it's an easy stop for fresh fish on the go while you run errands at Target or Winco, or head to the highway for a day trip.
2047 W. Oak Street #103
Bozeman, MT 59718
Yopokefusion.com
Fabers Bakery and Deli
Fabers Bakery and Deli opened in early 2021, and no one is complaining about having more freshly-baked bread, pastries and sandwiches in town. The selection is always rotating, but you'll consistently find loaves of sourdough, ciabatta and baguette as well as croissants, breakfast sandwiches and fresh-fruit pies by the slice.
33 South Willson
Bozeman, MT 59715
fabersbakery.com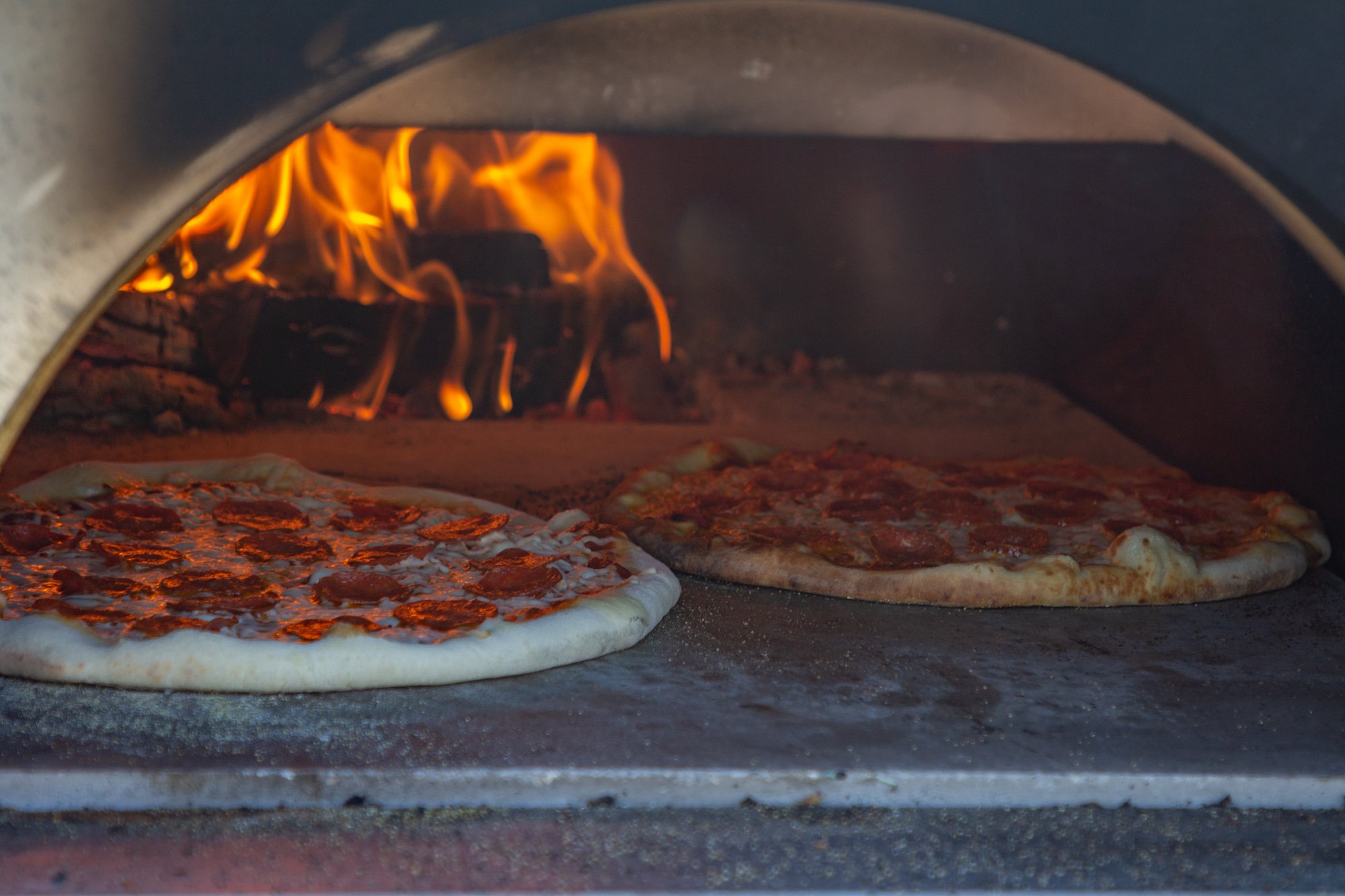 The Ugly Onion
While we can't exactly call this one a restaurant, its thin-crust pizza is worth running to their tent to pick up and bring home. The Ugly Onion's wood-fired pizza oven is usually located in a large, open-air tent off the side of Treeline Coffee Roasters' building. You can either grab pizza by the slice, or order a whole pie. They make the classics, but also mix it up with new flavors like goat cheese and beet, bacon, apple and cheddar, and a vegan tomato-based pizza loaded with veggies.
624 N Wallace Ave
Bozeman, MT 59715
theuglyonion.com
At this taco truck, people rave about the carne asada and generous portions for the price. You'll find mouthwatering Mexican favorites here like giant burritos, tortas, tacos and combination plates with perfectly seasoned, tender meats. While also not an indoor restaurant, Ramire's Mexican Food Taco Truck sits on a lot with plenty of picnic tables for seating and umbrellas for shade.
319 N 7th Ave
Bozeman, MT 59715
acebook.com/Ramires-mexican-food-taco-truck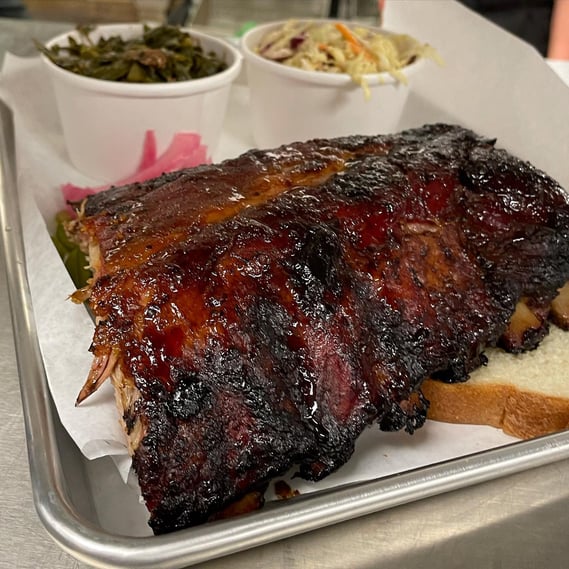 Bourbon
Freshly opened in late July in Bozeman's blossoming Midtown area, Bourbon specializes in smokey bbq meats and, of course, bourbon. Choose from pulled pork, brisket, baby back ribs, chicken or sausage, and pick your vessel – handheld sandwich, on a plate with two sides, or on tacos. Then, wash it down with one of their bourbon cocktails, or select a straight bourbon or rye. The Aspen Crossing building where it's located is expected to bring more drinking and dining options in the coming year, and we can't wait to see what they are.
515 W Aspen St
Bozeman, MT 59715
bourbonmt.com
If you enjoyed this blog, take a look at some of our other related articles at Bozemancvb.com.
In our never-ending quest to keep up with all things new in Bozeman, we have been producing content for years and can't possibly update every blog when new businesses open or existing businesses close. Please reference the publish date and do your own due diligence when making plans.