Kid-Friendly Restaurants in Bozeman
We get it. Family vacations with kids can be a little challenging to find a restaurant with a menu to please everyone. As great as sushi or an amazing steak sound, the kids may have a hard time picking something that they will like. So we've narrowed down a few of our favorite spots around town that our kids enjoy. These restaurants in Bozeman offer a good variety on their menu and tend to have something for even the pickiest eaters. Enjoy!
Sidewinders
One of the restaurants on Bozeman's west side, Sidewinders offers a great mix of American fare, including a kid's menu with burgers, pizza, chicken fingers, and quesadillas. Another great amenity at Sidewinders is their game room to keep the kids entertained while they wait for the food to be served. For the adults, Sidewinders offers similar menu options with a larger variety of choices. For beer lovers, Sidewinders has a large selection of beers from all over the country on tap along with a full bar.

MacKenzie River Pizza
If you are in the mood for pizza after a busy day on the ski slopes, MacKenzie River Pizza Company is a great option. MacKenzie River first opened in Bozeman 24 years ago but has since opened additional franchises in Montana, Idaho, Washington, North Dakota, South Dakota, Ohio, Kentucky, and Nevada. Their menu offers some unique signature pizzas along with flatbreads, yummy sandwiches, pasta, and salads. MacKenzie also offers a great kids menu with a variety of options, including their Mack n' Cheese pizza!
Montana Ale Works
Serving Bozeman for over 20 years, Montana Ale Works' prime Main Street location and nightly specials are a hit with locals and visitors alike. With a Kids Menu offering standard kids fare, along with some additions from the grill, you can't go wrong with the kiddos. And for the adults, you can get a real taste of Montana with elk or bison burgers (plus regular beef) or the Montana Meatloaf. They also have a full bar with seasonal cocktail specials and brews from all over, featuring plenty of local Bozeman beers on tap.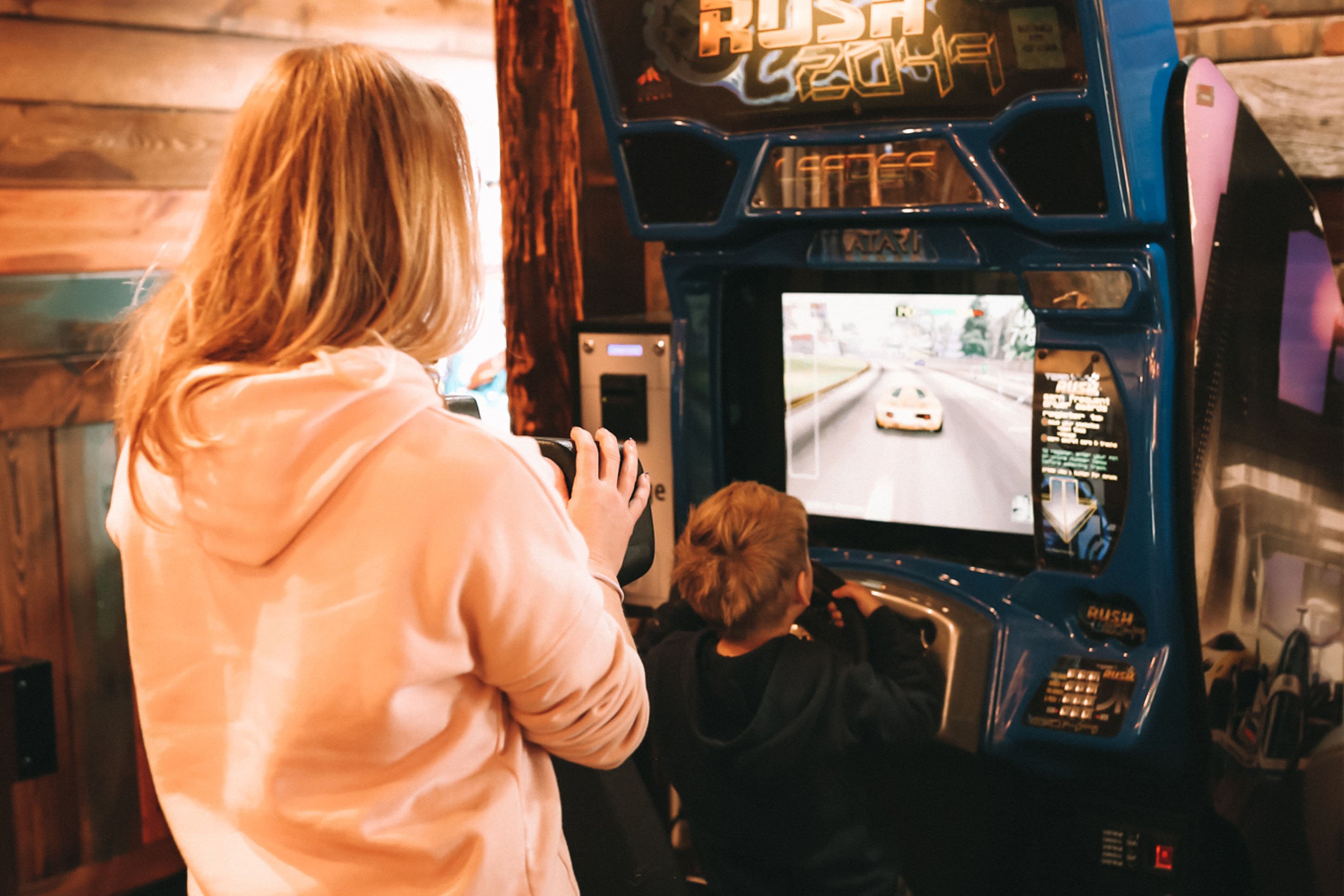 Photo courtesy of Audrey's Pizza Oven
Audrey's Pizza Oven & Freefall Brewery
Though Audrey's Pizza has been a longtime resident of Bozeman, they recently reopened in a new location with the addition of Freefall Brewery. Offering a variety of specialty pizzas and sandwiches, there's something for everyone on the menu at Audrey's. But the real bonus for kids is the arcade! While the adults are enjoying some locally brewed beer, the kids can have their own fun with a selection of arcade games.


Burger Bob's
At Burger Bob's you will find... you guessed it, great burgers. Burger Bob's has become a Bozeman staple with a long list of burgers and sandwiches at an affordable price. It is located right downtown, so a great starting point to explore downtown or do a little shopping. The kids' menu offers a few additional options like mac & cheese and mini corn dogs for the little ones.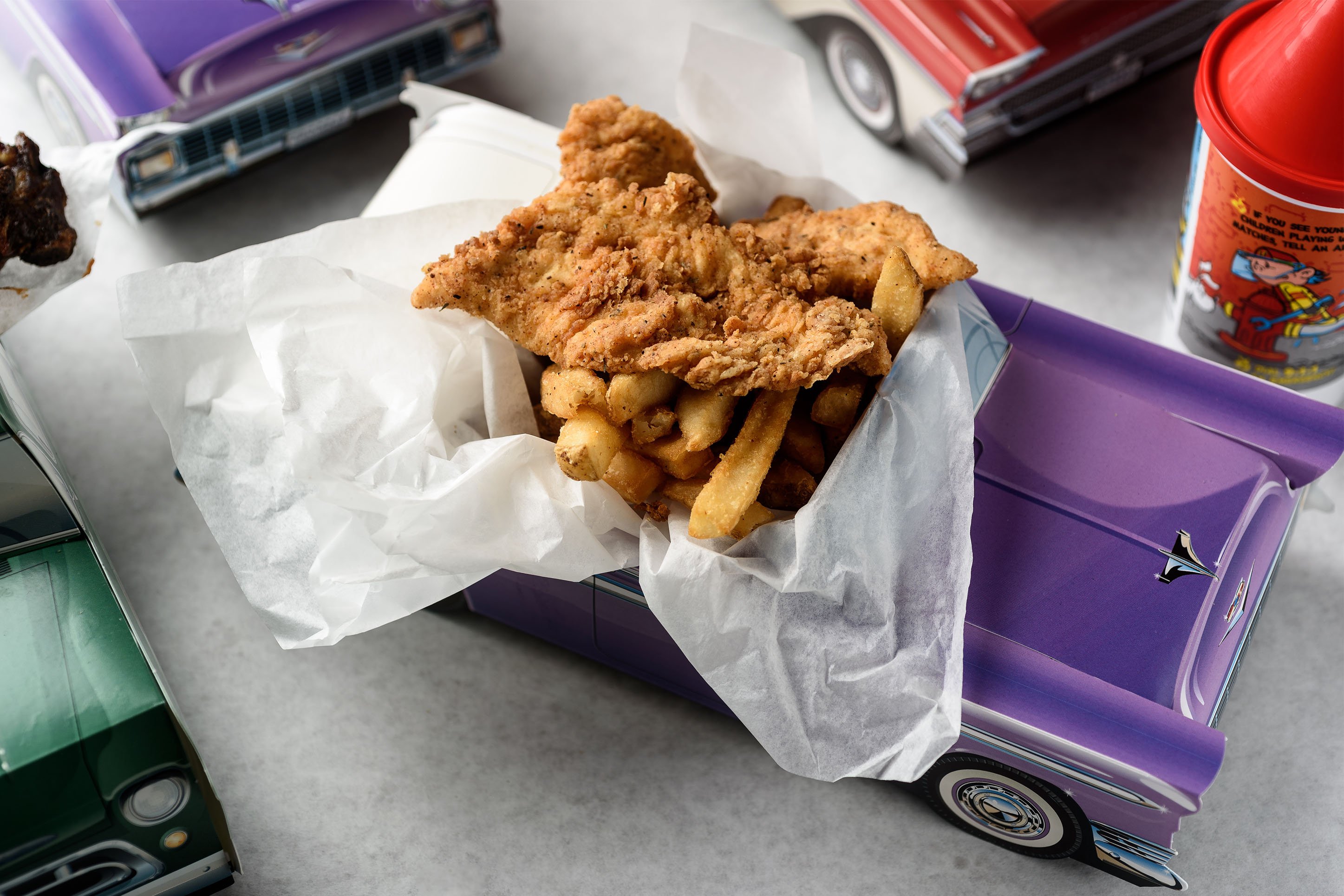 Photo courtesy of Montana Rib & Chop House
Montana Rib & Chop House
The original Montana Rib & Chop House is located just through the canyon in Livingston, but Bozeman now has its own convenient location on the north side of town. Kids will love their kids meal served in a classic car box with a side of fries, while parents can savor steaks voted the best in two states along with Rib & Chop's signature Rocky Mountain Hospitality.


Seven Sushi
Sometimes you can't help a craving, and sometimes that craving is Sushi. Luckily for parents, Seven Sushi includes a great selection of sushi plus some additional Asian-style entrees that the kids who don't love sushi can enjoy while you indulge that craving. Their sweet fries are a great shareable app that kids and adults alike will enjoy!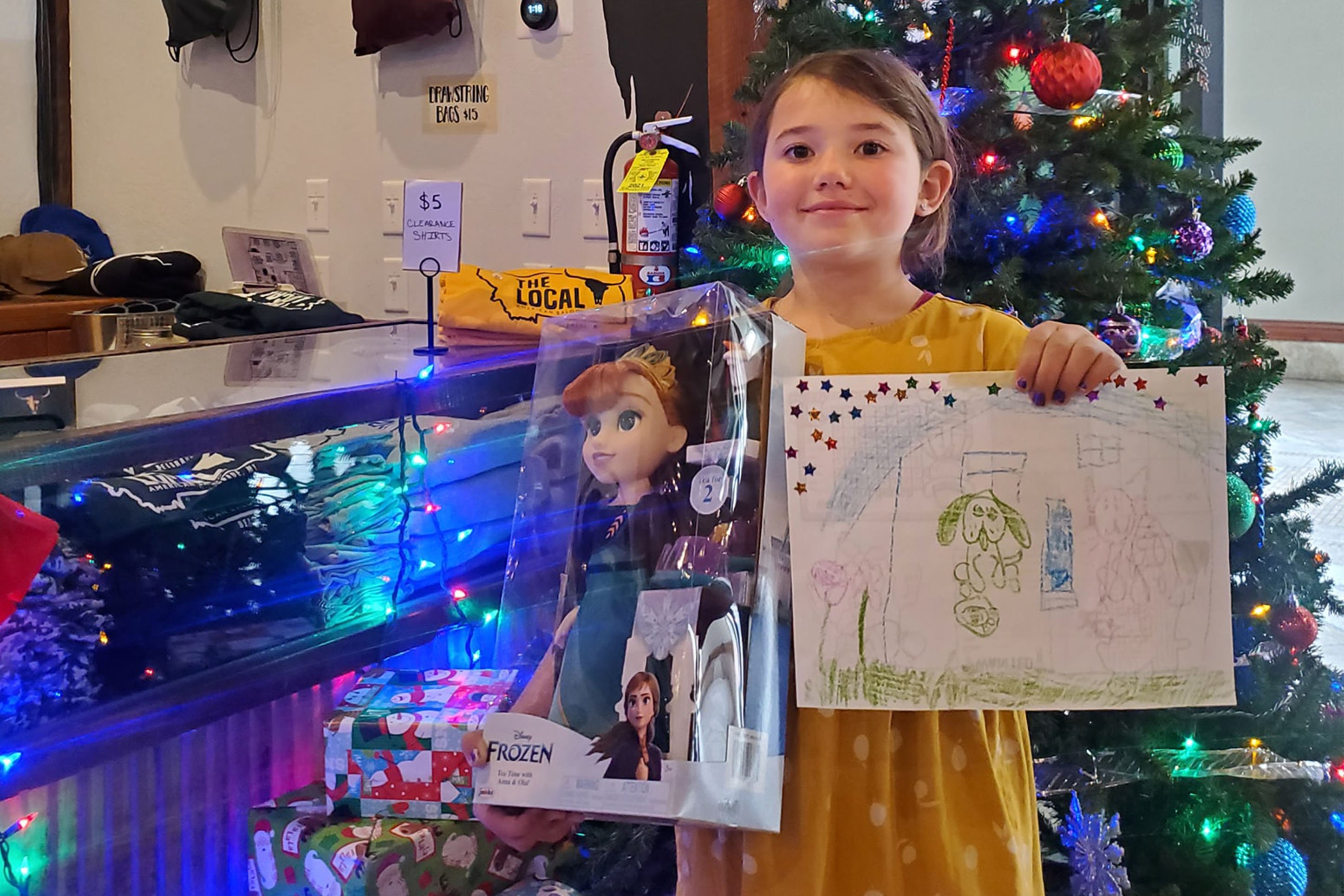 Photo of coloring contest winner, courtesy of The Local
The Local American Saloon
Just a short drive away in downtown Belgrade, The Local American Saloon offers a taste of the west for the whole family. Though they don't have a kids-specific menu, The Local designed their menu to appeal to everyone. They have great trailside appetizers to share, or many would work as a kids' meal like the chicken nugget or fried shrimp basket.

While these are some of our favorite kid-friendly Bozeman restaurants, there is no shortage of great places to dine in the Gallatin Valley, with new locations popping up all the time. If you're done with your meal and looking for a way to entertain the kids that are now full of energy, check out our blog on Things to do in Bozeman with Kids.
If you enjoyed this article, check out our related blogs: