Story Mill Community Park
Bozeman's newest gem, Story Mill Community Park, is quickly becoming a local favorite. The 60 acres adjoining the historic Story Mill have been revitalized into a vibrant community space complete with almost a mile of restored river frontage along the East Gallatin River and 15 acres of wetlands for birds and wildlife. And talk about the views— the park has a stunning backdrop of the Bridger Mountain Range.
The largest park in Bozeman, you could easily spend hours exploring. Almost four miles of trails wind through the space, some of which are wide concrete paths that meet or exceed the Americans with Disabilities Act standards. If you love fishing, bring your rod, there are two new fishing access sites, one which is wheelchair accessible. There are multiple play spaces, eating areas, and a community garden; with restrooms, fun obstacles, and even a dog park, Story Mill is a must-play space for every kid in Bozeman.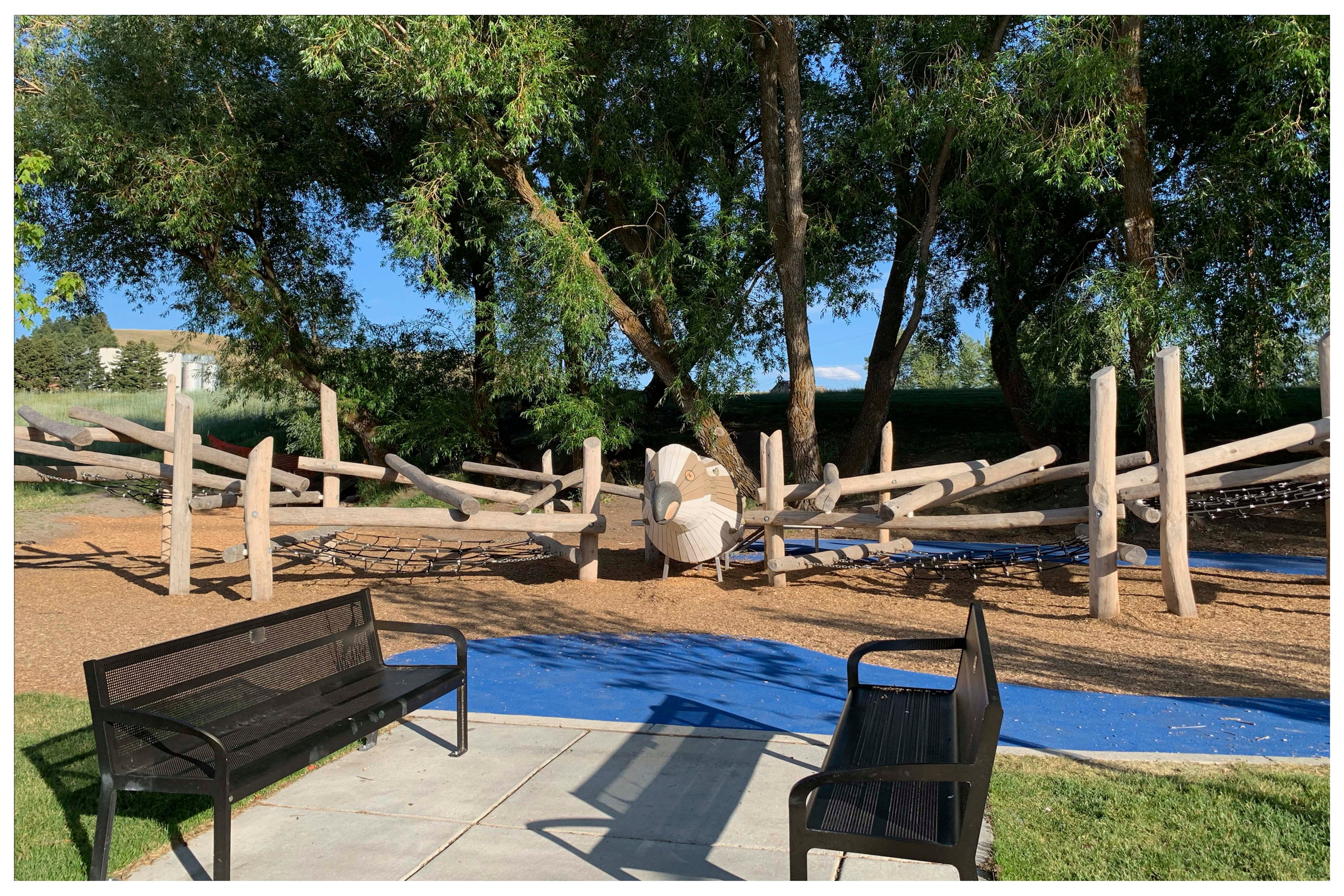 The Playground
A park wouldn't be complete without a true playground, and this one will knock the little one's socks off! The Adventure Playground is full of slides, swings, and climbing features, including a small replica of Story Mill. The playground is strategically placed alongside a grove of mature trees, perfect shade during the hot days of summer. A large climbing boulder sits nearby, (with a padded area surrounding it!)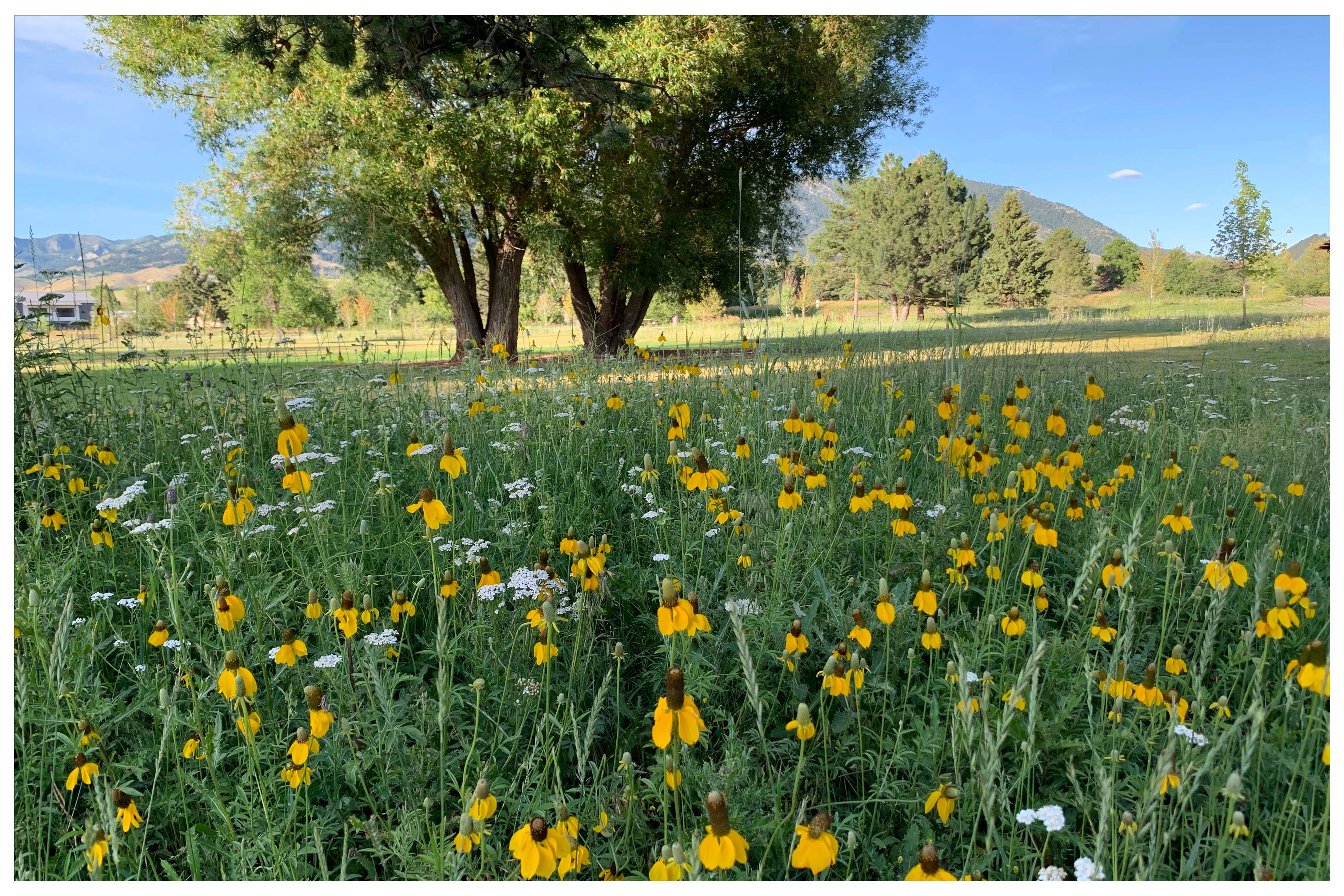 Animal Friendly
A large, enclosed dog park is a great way to exercise your dog off-leash, but you are welcome to bring your leashed pets everywhere except the 40-acre nature sanctuary.
Speaking of which, the Sacajawea Audubon Society installed a bird feeder in the sanctuary and have already identified 115 different species of birds! Experienced or aspiring birders will love the bird blind, which sits inside the sanctuary; make it a plan to explore until you find it!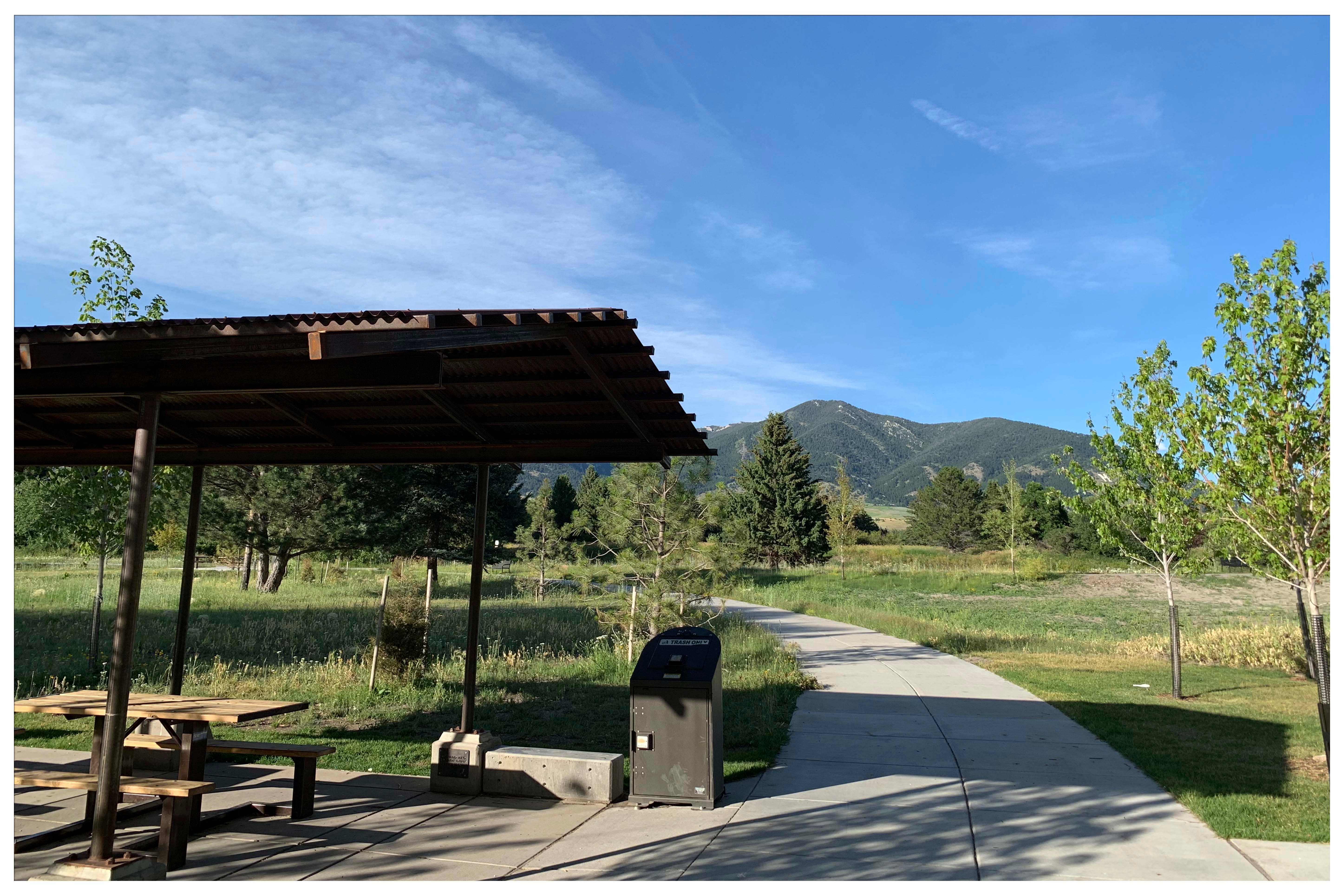 More than Just a Greenspace
The large community spaces and five picnic pavilions provide ample room for celebrations, soccer games, or a good old fashioned game of tag. A natural hillside amphitheater sits to one end of the park, perfect for music or theater performances. Gatherings of all kinds are possible at the park, from playdates to summer picnics, you can find a space for it here.
Gallatin Valley is known for its fertile soil and agricultural heritage; the Learning Farm and Food Forest is the perfect way to educate residents and visitors about growing local food. The raised bed gardens are full of veggies, berries, and fruit trees, and will become home to the sweet pea flowers for the Sweet Pea Festival! The Gallatin Valley Food Bank will be putting on workshops, gardening demonstrations, and volunteer opportunities each summer, so keep an eye out if you are visiting!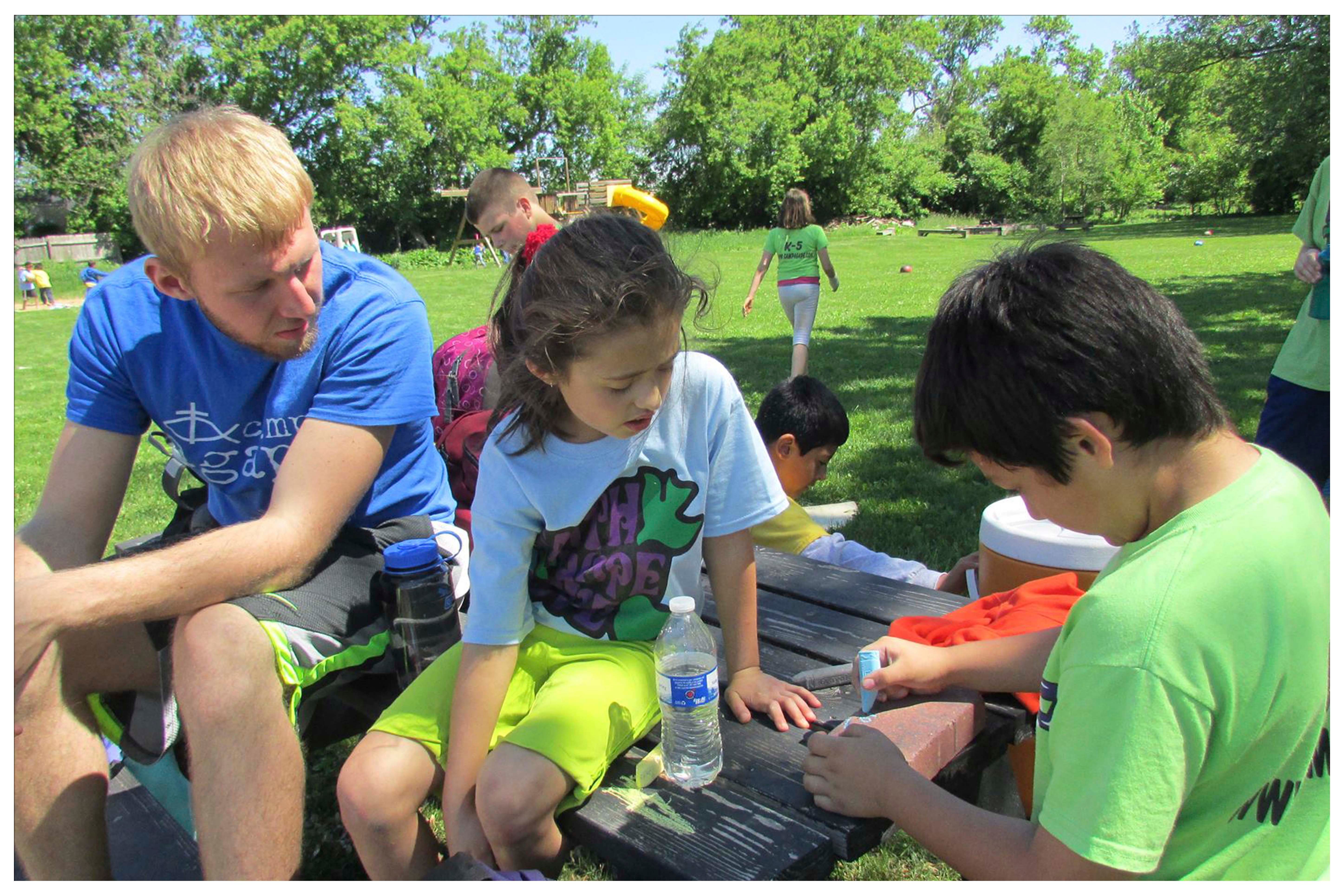 Other Ways to Have Fun
Bozeman loves outdoor art, and the park is not without it. Three pieces of public art grace the grounds, two at the nature preserve and one at the main entrance. Exposing kids to the beauty of nature isn't the only educational opportunity here.
Local artist Eric Nelson created "Confluents," a gorgeous piece welcoming you to the park. Montana State University art professor Jim Zimple created "Flourish," a whimsical piece referencing the site's industrial history and natural elements of the area. Arizona artist, Stephen Fairfield created a large sandhill crane made from corrugated iron, which also blends with the park's theme.
The Story Mill Community Center offers programs for kids in the area. Whether you are planning an extended stay or are a Bozeman local, they offer summer camps and pre-school programs as a great way for the kiddos to make new friends and engage in fun, age-appropriate activities. Find out more about how your kids can be a part of all the fun by clicking here.
Residents overwhelmingly supported the project. The project was made possible by The Trust for Public Land and the City of Bozeman. Funding is made up of $11.8 million from 450 individual donors, businesses and foundations, and $4.5 million from the City of Bozeman through voter-approved bonds.
If you are looking for fun for your kids or a place to relax, where education and excitement meet, check out Story Mill Park.
If you enjoyed this blog, take a look at some of our other related articles:
In our never-ending quest to keep up with all things new in Bozeman, we have been producing content for years and can't possibly update every blog when new businesses open or existing businesses close. Please reference the publish date and do your own due diligence when making plans.