Explore These State Parks Near Bozeman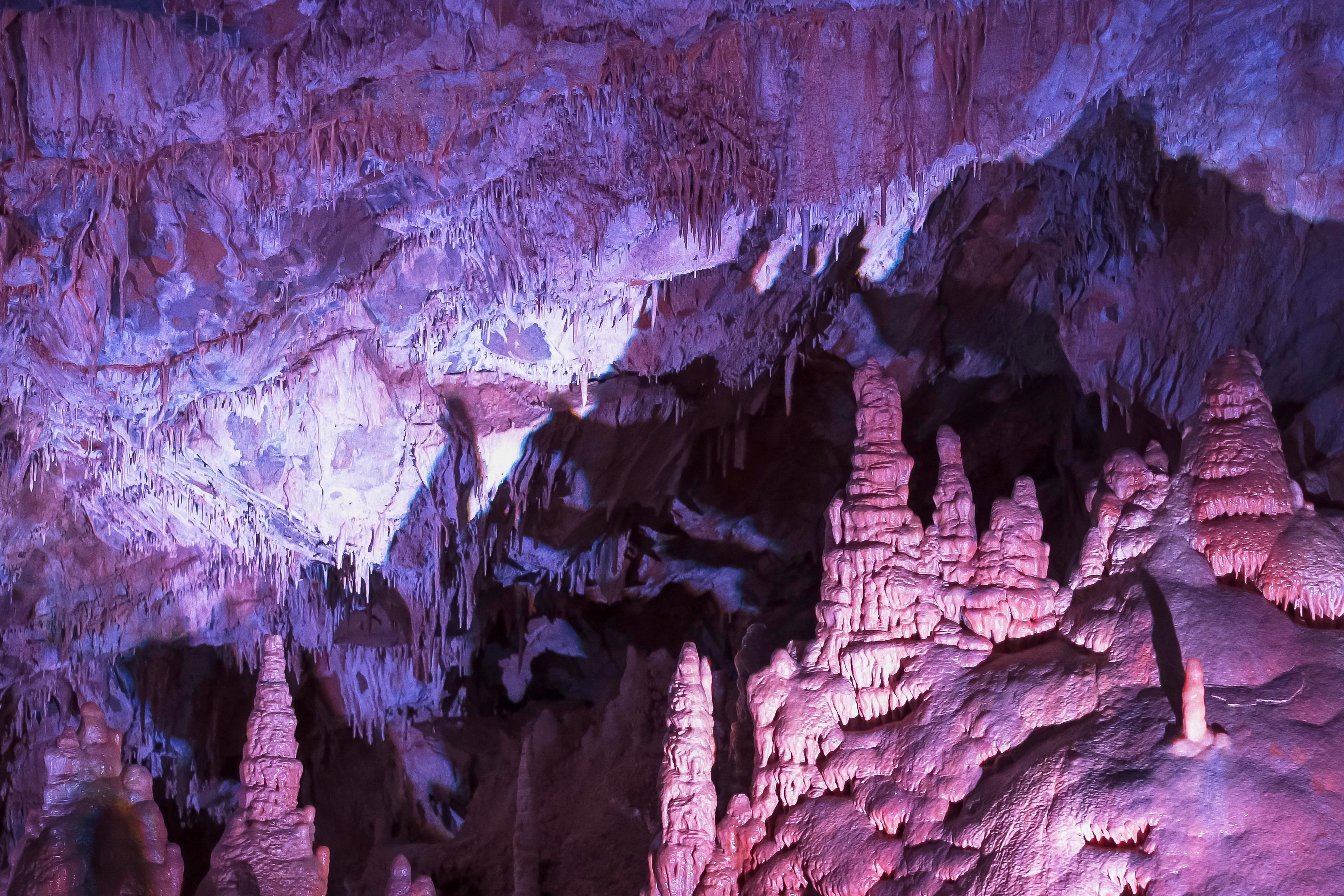 Road tripping in Montana? There's plenty to see on your way to and from Bozeman, or as a day trip within two hours of the city, especially in the way of state parks. Montana has more than 30 state parks, with several of them near Bozeman. Nearby state parks offer nuggets of local history, wildlife viewing, and all kinds of recreational opportunities. Here are 5 of the best state parks within two hours of Bozeman.
Lewis and Clark Caverns
Location: Whitehall, Montana - 41 miles west of Bozeman
For those who are fascinated by caves (most of us are), Lewis and Clark Caverns State Park features one of the largest known limestone caverns in the Northwest. Infrastructure built within the caverns makes them accessible to explore and awe at their raw, natural beauty. Most popular at this park are the guided tours, since getting on a tour is the only way to see the caverns from the inside.
Beyond the caves, there are plenty of other recreational opportunities. Trails for hiking and biking offer stunning views of the Jefferson River Canyon, with campsites available for a multi-day stay as well.
Tickets for cavern tours are available daily at the park from May 28 – September 30th. Reservations cannot be made online, so you must go to the park and purchase a tour ticket on the day of your visit.

Madison Buffalo Jump State Park
Location: Near Three Forks, Montana - 32 miles northwest of Bozeman
This park exists because of the location's incredible history. The "buffalo jump" was used by Native Americans for 2,000 years to stampede vast herds of bison off this massive semicircular cliff, using them for food, clothing, shelter and provisions. This clever hunting style was the key to existence for many native peoples.
At Madison Buffalo Jump State Park, you can hike to the top of the cliff and envision this historical scene for yourself, with plenty of interpretive displays along the way to help you better understand this cultural practice. Picnic areas, campsites and yurts allow you to stay awhile and explore the surrounding area.
Cooney State Park
Location: Roberts, Montana - 120 miles east of Bozeman
Cooney State Park is a popular locals' spot for all kinds of water activities, with Cooney Reservoir as the centerpiece. It's the perfect stop for visitors heading to Bozeman from the east to stop and cool off. On any summer weekend, the lake is full of boats, water skiers, inflatable tubers and fishermen. This park makes it easy with three boat ramps with docks and a fish cleaning station at Red Lodge Arm.
With a whopping five campgrounds and 82 campsites – 19 of which have electricity hookups – it's a great place to settle in for a few days with an RV, camper or tent.

Lost Creek State Park
Location: Anaconda, Montana - 115 miles northwest of Bozeman
This rugged, cliffed canyon makes a scenic location for hiking, camping and exploring natural water features. A short, half-mile hike takes you to Lost Creek Falls, a cascading 50-foot waterfall that's one of the most popular features of the park.
The cliffs at Lost Creek State Park are also home to mountain goats and bighorn sheep, so keep a lookout for a majestic photo opportunity. Looking for a longer trail? Take the old forest service road on foot or mountain bike about 4 miles along the creek for views of the surrounding mountains.
Missouri Headwaters State Park
Location: Three Forks, MT - 30 miles northwest of Bozman
Missouri Headwaters State Park is rich in history and robust in recreation. Sitting at the confluence of the Jefferson, Madison and Gallatin Rivers, Lewis and Clark and the Corps of Discovery arrived here on July 25, 1805. These three rivers join here to form the Missouri River, the longest river in the U.S., spanning 2,341 miles.
Visitors wanting to delve deeper into the history will find interpretive signage and walking trails reaching points of interest. During the summer months, you'll find historical events and tours as well.
History aside, the recreation is worth the trip. Bring your bikes, fishing rods, and a picnic, and you'll be set for the day. Bikers can utilize 8 miles of paved bike paths and can connect with other trails in the neighboring town of Three Forks. Fishing along the Missouri is great for both fly rods and spinning reels, as well as boating, canoeing, and kayaking.
The park is a delightful camping spot with spaces for both tents and RVs. You can even rent a tipi!
Want to learn about other state parks in Montana? Visit the Montana Fish, Wildlife and Parks website.
If you enjoyed this blog, take a look at some of our other related articles at Bozemancvb.com.
In our never-ending quest to keep up with all things new in Bozeman, we have been producing content for years and can't possibly update every blog when new businesses open or existing businesses close. Please reference the publish date and do your own due diligence when making plans.