Fun Hikes in Bozeman You Can Do with the Kids
Getting kids off their screens and into the outdoors can be challenging. We get it; the struggle is real! But getting the little ones out in nature is more important than ever. These days, American children are averaging just 4-7 minutes per day outside and a whopping seven hours a day in front of electronics.
The benefits of being in nature are vast, including giving children a greater appreciation for the natural world, creating a sense of adventure and independence, and pushing them to use their imagination - not to mention a good dose of Vitamin D!
Inspiring a love of the outdoors can be cultivated early. It can lead to a lifelong love of exploring nature, and Bozeman is an ideal playground to start establishing these healthy habits.
We've gathered a list of some of our favorite trails for kids, which are a bit easier and have some fun elements of play along the way. Pack some snacks, plenty of water, and a curious attitude, and before they know it, they'll find themselves immersed in an adventure. (Keep in mind that the sun is intense at this elevation, so don't forget a hat and sunscreen!)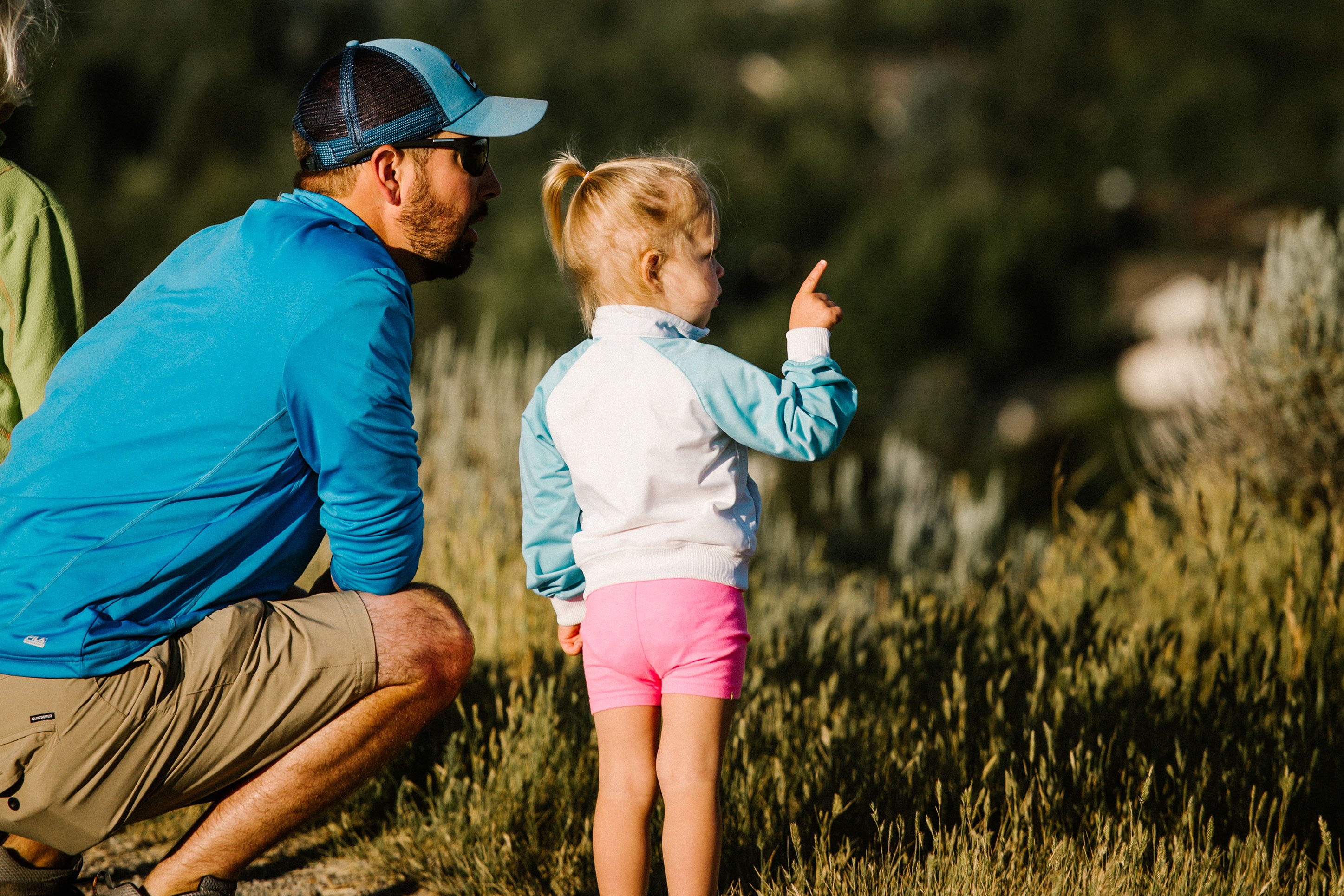 This in-town trail is perfect for little kids who may not be able to go far. You'll find a climbing boulder, a pollinator garden to explore, a natural playground, and rows of community gardens. Plus, it's a flat trail, and parts run along Bozeman Creek if they want to play in the shallow water to cool off.
Just a few miles outside of town, Bozeman Creek Trail is a nice wide trail that runs alongside the creek. It's a steady incline but not steep, provides plenty of room to roam, and is great for strollers. Surrounded by dense forest, you'll feel like you are deep in the woods without a long drive to get there.
This short, half-mile hike is paved, making it ADA accessible and another excellent trail for strollers. The falls themselves are gorgeous, and there are picnic tables for enjoying lunch or a snack. The trail begins at the East Fork of Hyalite Reservoir, a great place to stop and enjoy the water.
Bozeman's most iconic hike, you can see the M from town. There are two options for this one, the west side is a gentle incline with a lot of switchbacks for the little ones, and for the more adventurous, the east side, the "steep side" goes straight up!
Located on the west side of the Bridger Mountain Range and just a few minutes from town, this is an excellent trail for older kids who want a bit more of a challenge. The trail is mostly shaded, making it a perfect choice for hot summer days, and it reaches a nice plateau that looks out over the Gallatin Valley, which is a good place to turn around.
This trail can be made as a loop or short out and back. It runs through open meadows full of flowers and then into a deep forest with a steep incline, eventually looking out over the valley. It's an excellent option for a variety of terrain without a long commitment of time.
Also known as "Bozeman Beach" by the locals, this is a favorite place to spend the day. The loop goes around the pond and leads to a more extensive trail system if you're looking for a longer outing. Afterward, enjoy swimming, a climbing boulder, volleyball courts, and covered pavilions for picnics!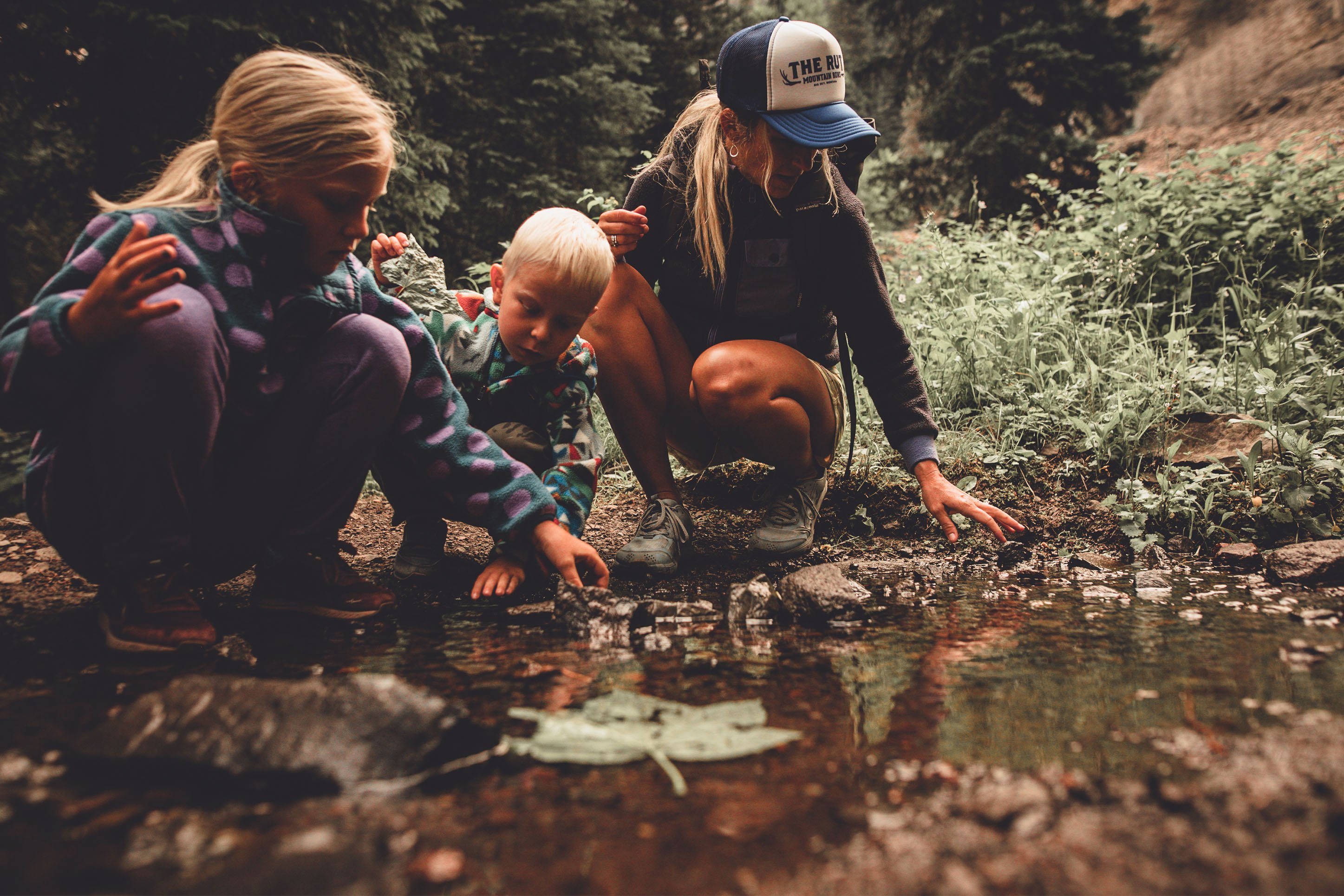 Running along South Cottonwood Creek, this trail runs through dense forests, with plenty of shade and sandy beach areas perfect for cooling your feet in the water. Older kids looking for a more extended excursion will enjoy hiking to Blackmore Peak.
Bozeman's newest park sits on 60-acres right at the edge of town. The trail runs through a nature preserve with excellent bird watching opportunities and a couple of fishing accesses for aspiring anglers. Plus, there is a great playground, climbing boulder, and miles of grassy areas for running around.
If you enjoyed this blog, take a look at some of our other related articles: