The Flavors of Bozeman: Food Truck Scene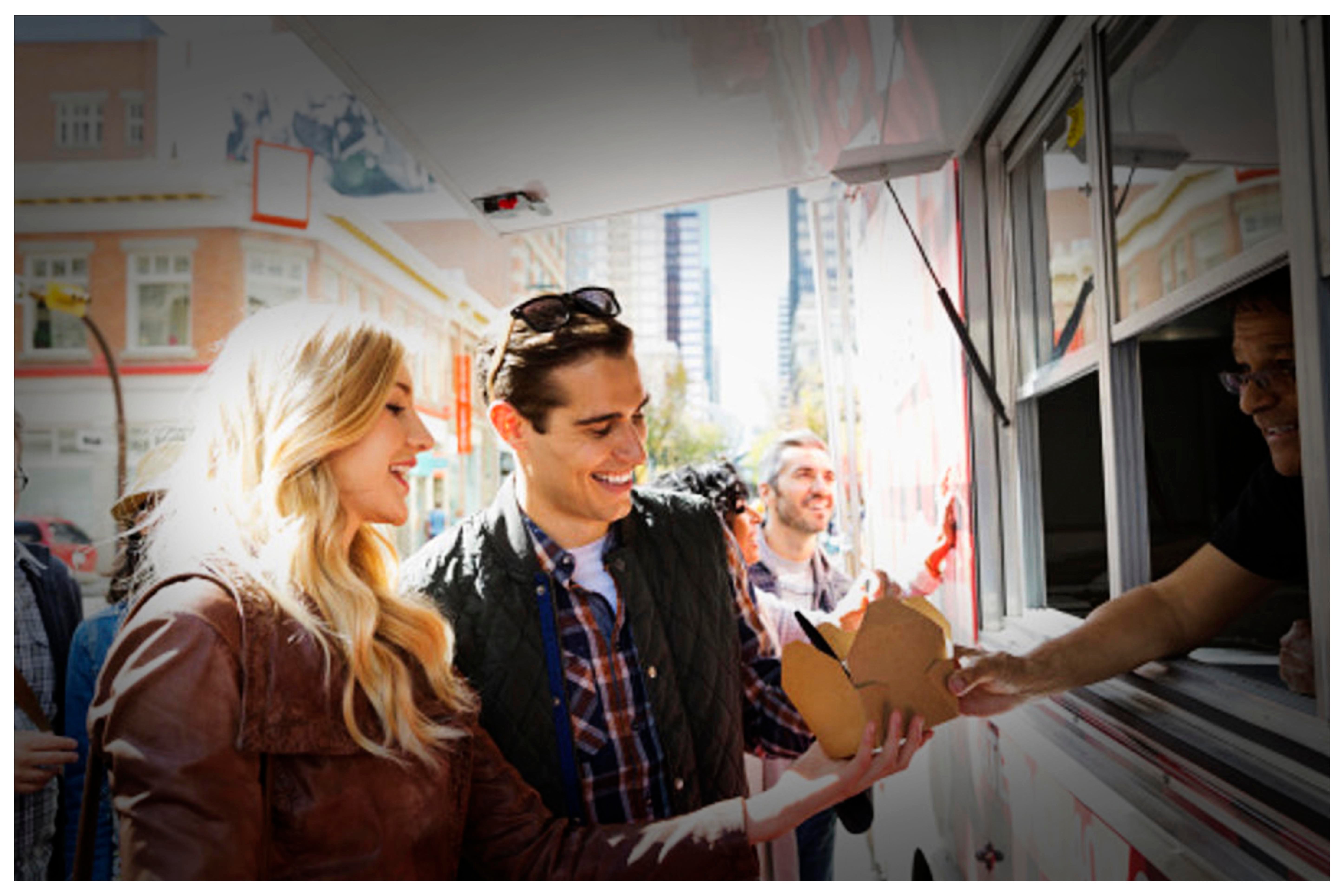 Eating on the go doesn't have to sacrifice flavor. The mobile food scene in Bozeman is tasty and thriving, especially with all the breweries around town that demand delicious eats to go along with the carefully crafted brews. But where should you start your gastro tour of this town's wheeled dining options? Here are some of the best food trucks you can find around Bozeman.
Summer sunshine signals the arrival of the Mo'Bowls food truck. You should already be drooling over the handcrafted mac 'n cheese bowls. You'll find everything from classic four cheese to Caprese and red curry. Yes, please! Thursday through Saturday from 9 pm to 2 am, you'll find the vivid red truck downtown on Main. This is the perfect bar-hopping fare to get you through the end of a late night out.

Let's cut out the middle man here—why waste time cooking the cookie dough when we could just dive in and indulge? This is the taste of childhood, of stealing the beater when you were baking with Grandma. The bright white converted school bus facade of Brookie's Cookie Dough shows the soul of the operation. You'll have to be sure to order seconds!
Food truck fare often fails to surprise at this point—we've been there, done that. Not so with Rendezvous. Order up a crepe or a cup of soup, and savor each flavor while you eat your way through your favorite dishes. Sustainable food makes for sumptuous gourmet, but it wouldn't be a classic food truck without some tacos and a little BBQ too. Order up, and enjoy!

This is Bozeman's only wood-smoked BBQ, and the smoky flavor comes out in each bite as you taste your way down the menu. You can follow their location on their Facebook page as they make the rounds of the region, bringing delicious BBQ to all the deserving towns around the Gallatin Valley. Their ingredients are as local as it gets, and you can taste it in the sandwiches and plates piled high with down-home goodness.
Sandwiches, tacos, and salads form the basis of the menu at Sauce, but the basics are just the opening notes. From there, ingredients straight from the farm start the dance of creative flavors, building to a crescendo that incorporates elements from Asia, the Americas, and beyond. You'll love these dishes from the first bite to last. Keep your eyes open for the food truck at farmers markets and special events, or just order a drop-off meal directly. It's incredibly convenient to get something grab-and-go for now or for later.

Every Wednesday through Saturday from 4 to 8pm at Outlaw Brewing, uncover the savory menu from Tim's Food Rukus. Burgers or chicken on a bun alongside specialty sandwiches fleshes out the menu with flavor. The good news is, you can pair these dishes with any brew on draft at Outlaw for a casual night out.
For more on how to uncover the gems, you'll find only in Bozeman, read more stories here.
If you enjoyed this blog, take a look at some of our other related articles: