Where to Go Shopping in Bozeman This Winter
There's no better time to indulge in a little shopping in Bozeman, than mid-winter. You might think that Bozeman isn't really a retail destination, but that's not true. Bozeman is home to an amazing variety of national retail stores, local boutiques, art galleries, and we can't forget the largest carpeted mall west of the Mississippi. That's an actual fact. Not only does Bozeman provide some of the same retail amenities as larger cities, you can also find one of kind gifts for your family and friends or just a nice treat for yourself. Here are a couple of options to go shopping in Bozeman this winter.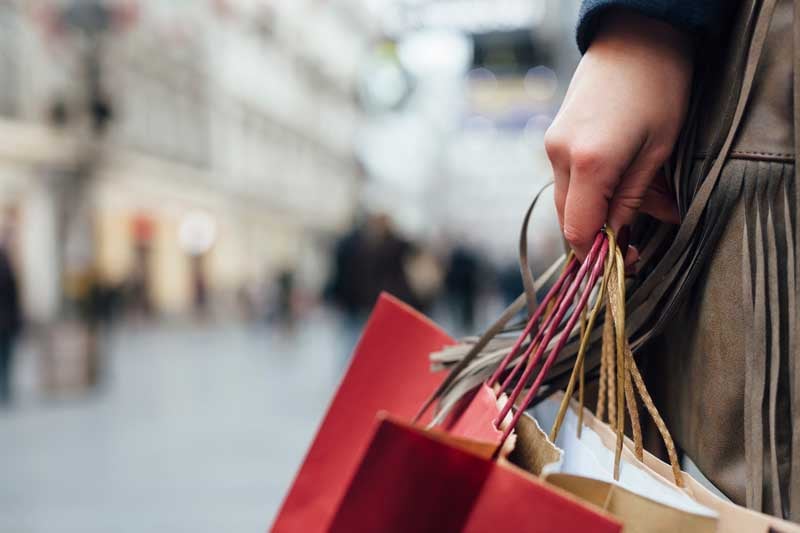 Gallatin Valley Mall
Gallatin Valley Mall is a popular spot for locals and tourists alike. They have your mainstream flagship stores like Macy's and J.C. Penny's along with other popular retail stores like Victoria's Secret or Eddie Bauer. What makes the mall unique in the winter is the number of specialty retailers that come and set up shop during the holiday season. These are often local artisans or other specialty Montana-made goods like ceramics, handmade jewelry, or artisan jerky. This is definitely worth a stop in the winter and when you're done with all your shopping you can always hop over to the movie theatre for a holiday blockbuster.
Winter S.L.A.M. Fest
Bozeman has a thriving artist community and this winter art festival, which is usually held the first weekend of December, is full of unique one of a kind pieces of art and hand crafted gifts. You'll see everything from natural bath & beauty goods, handmade bags, original artwork, and dance performances. Winter SLAM fest is more than just shopping; it's an entertaining two-day event for your whole family.
Downtown Bozeman
Downtown Bozeman is downright adorable in the winter season. Bozemanites stroll under the "glitzy" holiday decorations hanging over the main street intersections, affectionately called the "Christmas spiders". People are bundled up in their winter gear shuffling from shop to shop with their hot chocolates and cider.
While strolling Downtown Bozeman in the winter you will find all kinds of shops to suit your needs. From Men's and Women's specialty retailers, to books, shoes, and nick-knack type gifts. If you're around for the first weekend of December enjoy the Christmas Stroll, a weekend long holiday celebration welcoming Santa to Bozeman. There are plenty of activities for the kids and enough holiday revelry to entertain the adults.
Montana winter's may be a bit cold but don't let that keep you inside this season. Winter is just as good as any time to explore the Bozeman community, meet some friendly locals, and find one-of-a-kind gifts for you and your relatives.
If you enjoyed this blog, take a look at some of our other related articles: