Must-See Bozeman; What You Won't Want to Miss!
The secret is out; Bozeman has evolved into a sought-after travel destination. While the outdoor recreation, spectacular scenery, and proximity to Yellowstone National Park are all important draws to the area, today, Bozeman has become a hub for live entertainment, shopping, dining, museums, and cultural events. It's a playground for all types, interests, ages, and abilities. And it takes more than a quick trip to experience it all. So if it's your first trip to Bozeman, there are a few things you will want to take advantage of.
Downtown Bozeman
Start by downloading the Historic Downtown Bozeman Tour Map from Gallatin History Museum. This self-guided walking tour gives you the history of the quintessential Bozeman buildings, a lovely architectural mix. The museum says, "You'll see fine examples of Art Deco, Italianate, and Mission Revival, lorded over by a healthy dose of kitsch."
You'll find unique clothing boutiques, jewelry, home goods, bookstores, antique stores, art galleries, and spas inside these decorative walls. Perusing the shops, it's easy to forget you are in a mountain town in Montana, with stylish options and one-of-a-kind pieces; it often feels more like the city.
As for the food and libations, they are top-notch. You'll find fantastic Indian food, wood-fired pizza, fresh and creative sushi, locally raised meats, posh interiors, innovative menus, and delicious cocktails.
And there are several options for staying downtown, from the four-star Kimpton Armory Hotel to local boutiques and national brands; there are options for every taste.
During the summer, watch for events like Music on Main and Art Walks – the community comes out in droves for these free, family-friendly activities.
The View of Gallatin Valley
It takes little time to get to the edge of town, where several hikes offer gorgeous views of the Gallatin Valley. Peet's Hill (aka Burke Park), Drinking Horse Trail, the College "M" Trail, and Sypes Canyon offer short hikes, and the trailheads are just minutes from downtown. If you're looking for a longer or more rigorous walk, take the steep route up the College "M" or opt for Sypes Canyon, which offers a steady incline in a shaded area.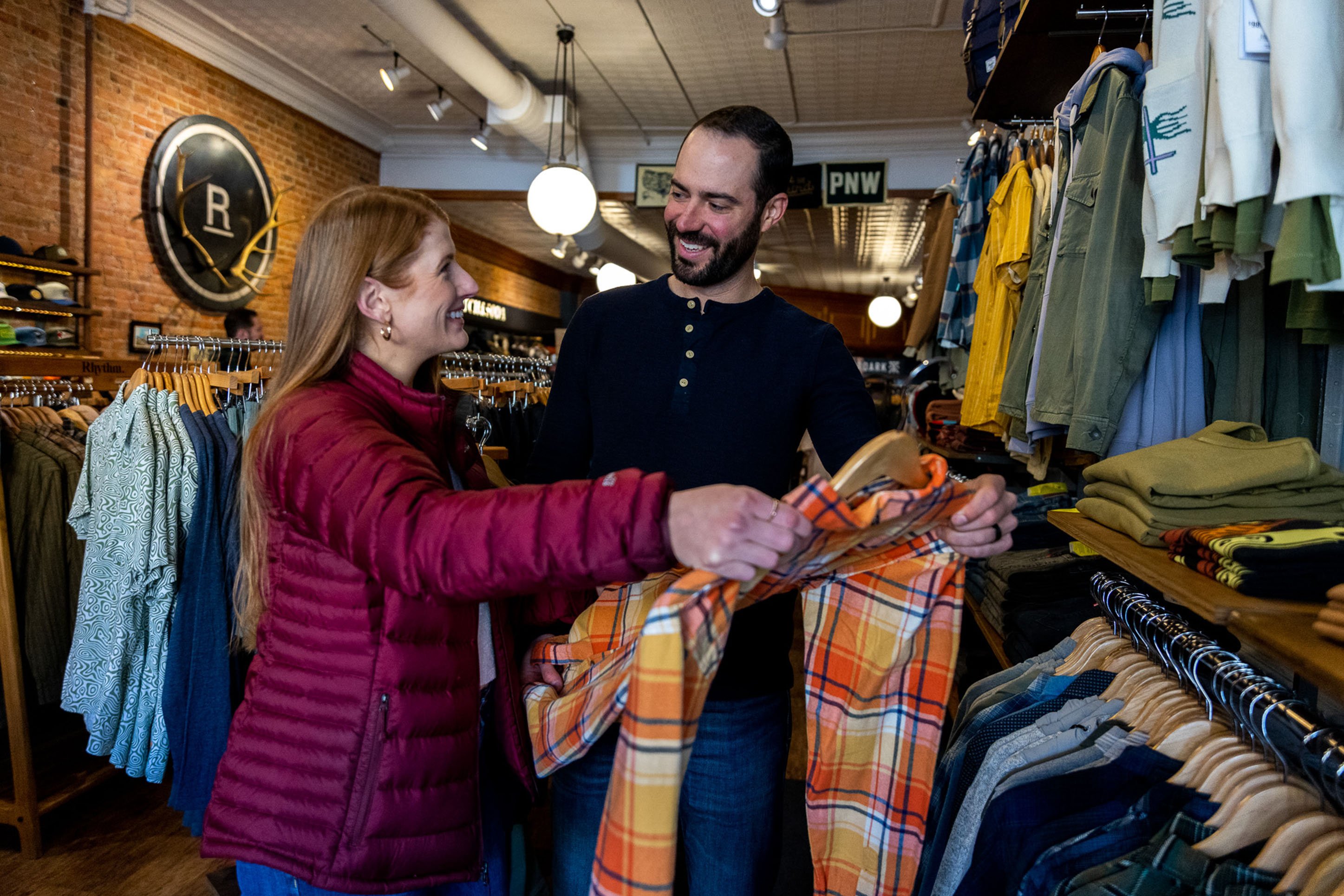 Bozeman Museums
You don't need to be a history buff to find the museums in Bozeman interesting. Museum of the Rockies, a Smithsonian affiliate with one of North America's most extensive collections of fossils, also has rotating exhibits from around the world, along with Native American history, a living history garden, and interactive exhibits about Yellowstone for kids. The Taylor Planetarium is not to be missed, and be sure to stop in the gift shop for innovative, educational gifts.
American Computer and Robotics Museum is a fascinating journey through the evolution of technology and a quiet surprise for all who visit. Gallatin History Museum, located in the former jail, still has the hanging gallows and showcases the history of Bozeman with artifacts and relics from the early days of the town being settled.
While Hyalite is undoubtedly busy (it's one of the most popular Forest Service destinations in the region), it is well worth a visit. If you can make it in the off-season, you'll have more elbow room, but it's a big area, and if you do come during the busy season, remember to plan to pack your patience. The reservoir is a no-wake lake, perfect for SUPs, canoes, kayaks, or small rafts. It's suitable for fishing and swimming, but no motorized watercraft.
Blackmore and Hyalite Peaks are both challenging and beautiful hikes. Or, for a shorter walk, Emerald Lake or Palisades Falls, which is paved and accessible, with picnic tables nearby. ATV trails, horseback riding trails, Forest Service Cabins, rock climbing, camping, and a covered picnic area can be reserved for private events.
Live Entertainment
In the past few years, Bozeman has become a live music and entertainment hub. The historic Ellen Theatre and Rialto, both beautifully renovated, host concerts, comedians, and live theater performances. The ELM, a state-of-the-art music venue, is bringing weekly shows to town, including some big names and regional and local favorites. Last Best Comedy, popular from the get-go, is Montana's only comedy club.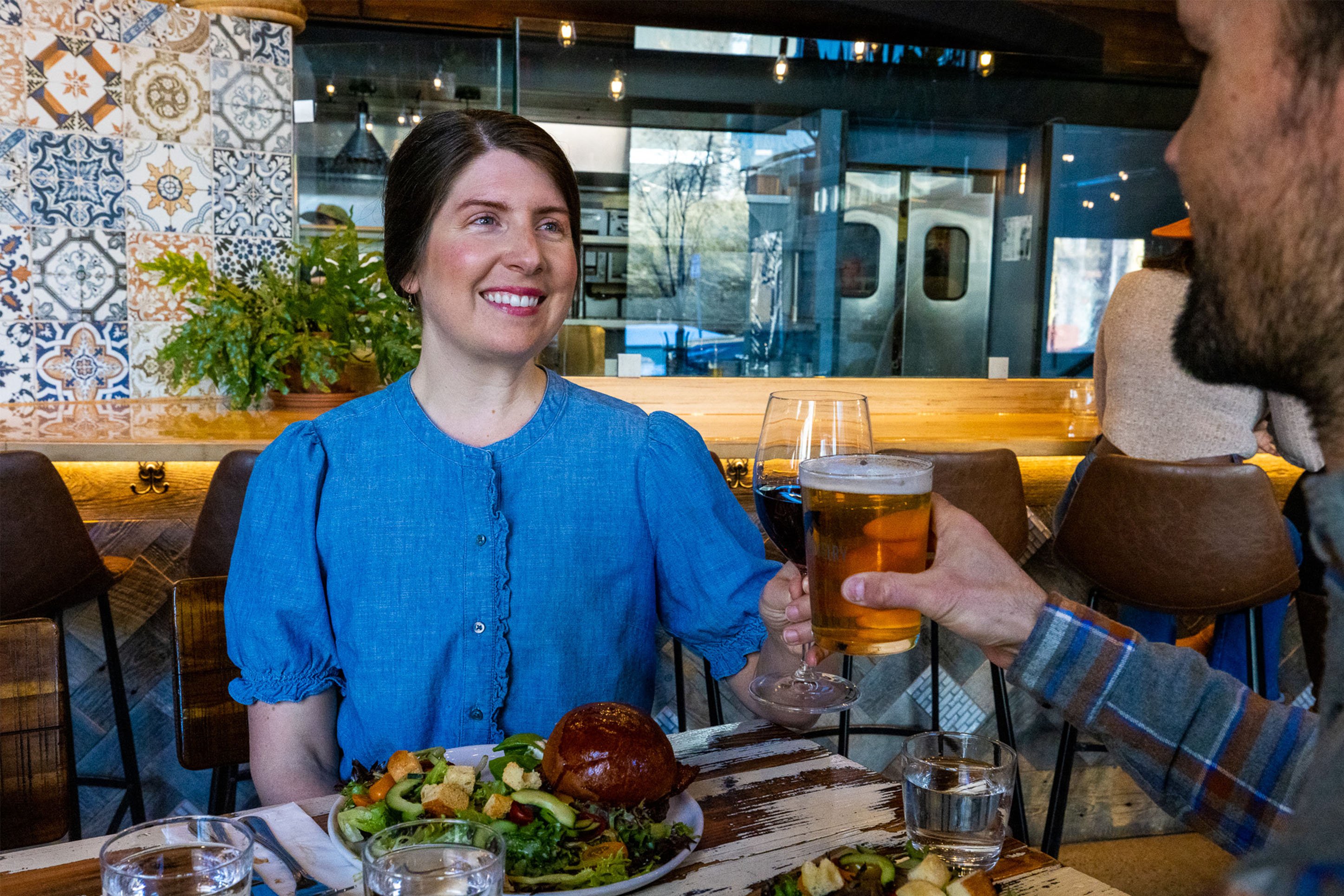 Events in Bozeman
Be sure to follow Downtown Bozeman's event calendar. Summer brings Music on Main, Sweet Pea, Summer SLAM Festival, and the Cruisin' on Main Car Show. Other popular events are Ladies' Night and the Downtown Christmas Stroll. All events are family-friendly, accessible to the public, and wildly popular with all ages.
Though not to be missed, this is just the tip of the iceberg when it comes to Bozeman. Once you visit, we suspect you'll be back to explore more!
For more ideas, order your free travel guide.
If you enjoyed this blog, take a look at some of our other related articles:
In our never-ending quest to keep up with all things new in Bozeman, we have been producing content for years and can't possibly update every blog when new businesses open or existing businesses close. Please reference the publish date and do your own due diligence when making plans.