Bozeman's Newest Music Venue The Elm Opens September 2021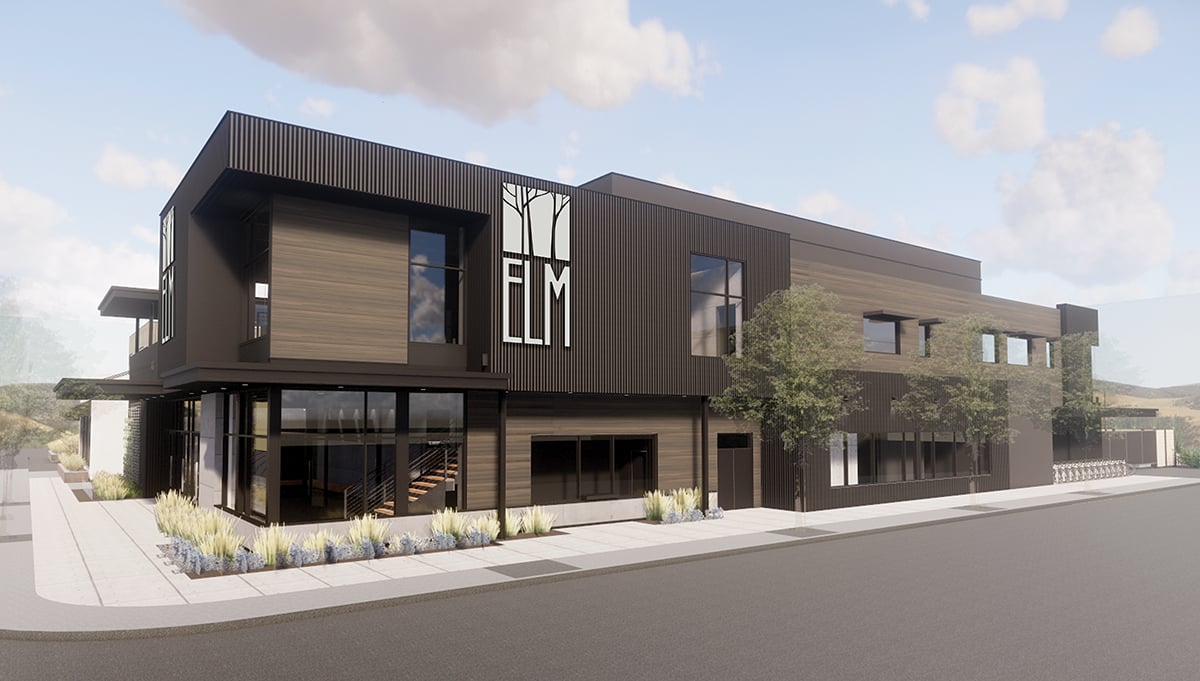 Next month, Bozeman's highly anticipated new music venue, The Elm, will welcome the community for its free grand opening on Friday, September 3, with music by Bozeman-based singer-songwriter Madeline Hawthorne. This all-ages event invites everyone in Bozeman to see the new venue, enjoy local live music, and enter to win free swag and concert tickets. The open house marks the beginning of a series of acts for the fall season, with bigger names than Bozeman has ever seen — like DJ duo Louis the Child and indie soul band Lake Street Dive.
It's not all about the big names, though. The Elm is keen on the local loyalty here in Montana, which is why it's also booking musicians like the Bozeman-built psychedelic bluegrass band Kitchen Dwellers and local tribute band Pinky and the Floyd.
Located on North 7th Avenue next to the RSVP Hotel, The Elm is a pillar in the blossoming Midtown area of Bozeman. With new hot spots like Bourbon and FreeFall Brewery sprouting up along 7th Ave, it's easy to make an evening of eating and bar-hopping before walking over to a concert at the Elm.
A State-of-the-Art Venue
With a capacity of 1100, The Elm will be the largest dedicated concert venue in Bozeman. The fully indoor venue will keep locals and visitors alike dancing to their favorite artists all year long, even when the temperatures drop in the winter. Plus, it's designed specifically for modern concerts by a premiere production company. With an understanding of the recipe for a great concert, Logjam Presents worked alongside sound technicians and architects to create a top-notch sonic experience through substantial investments in acoustic treatments.
Its sleek, contemporary design will offer a vastly different experience than the Rialto – the historic performance venue in downtown Bozeman that Logjam also partners with. The modern layout paired with organic exterior materials plays well with the other new developments being completed in the area.
The Lineup
Expect variety in The Elm's lineup for fall and into the winter. We're talking bluegrass, indie pop, rap and hip hop, classical and heavy metal. There's a little something for everyone with 23 concerts scheduled and more in the works. You can view the entire lineup on the venue's website here.
Some have already sold out, though, so be sure to stay up-to-date on newly announced concerts and get your tickets right away. Sign up for their newsletter to make sure you don't miss a thing.
Get Your Tickets
Some concerts have general admission standing room only, while others offer balcony seating as well. Tickets generally range from $20-$100 before fees depending on the concert. For now, tickets can only be purchased online, but the venue is working on creating a box office for future in-person purchases. Head to The Elm website, find the event you want to attend, and click the "tickets/info" button to buy your tickets.
About Logjam Presents
If you frequent concerts in Montana, chances are you've seen something put on by Logjam Presents. It's an independent company in Montana bringing music to our communities, and giving back in the meantime through partnerships with nonprofits across the state. In addition to partnering with Bozeman's Rialto Theater, the production company also heads up several venues in Missoula including the Kettlehouse Amphitheater, the Wilma and the Top Hat, as well as concerts at Ogren Park.
We're beyond excited to see more music coming to Bozeman for everyone to enjoy. Subscribe to our blog to stay up-to-date on all of the concerts and events happening in town and make the most of Bozeman.
If you enjoyed this blog, take a look at some of our other related articles at Bozemancvb.com:
In our never-ending quest to keep up with all things new in Bozeman, we have been producing content for years and can't possibly update every blog when new businesses open or existing businesses close. Please reference the publish date and do your own due diligence when making plans.