Things to Know When Visiting Bozeman in the Spring
Spring is a lovely time to visit Bozeman; there are fewer visitors, cooler temperatures, and unique opportunities for fishing, biking, whitewater rafting, wildlife watching, and photography. The mountains turn bright green early in the spring, and Bozeman is known for its bluebird days. Many mountain ranges will still get a skiff of snow on their peaks, providing a stunning backdrop for photography. Wildflowers begin to pop as the days get warmer, songbirds migrate back, and baby wildlife appears. Here's what you need to know when visiting.
Spring Recreation in Bozeman
Fishing
Anglers should contact their favorite fly shop to stay abreast of the conditions. If you hit it just right, there is often a time between the ice melting off the rivers and before the run-off muddies the water, which can be excellent fishing - the fish are active and hungry! Once it starts to warm up, however, the run-off from the mountains hits and muddies the water for a spell. After that, it generally isn't long before the rivers clear again, but you'll want to monitor conditions.
Biking
Road bikers can bike in Yellowstone National Park and Hyalite Canyon while the roads are closed for plowing. Hyalite is closed to vehicles from April 1- May 15, and the West Entrance to Yellowstone is closed to cars until April 21. It's a lovely way to explore these areas, away from the traffic. Mountain bikers can enjoy riding Copper City Trails north of Three Forks, and they also allow dispersed camping nearby for those itching to sleep under the stars.
Hiking
Hiking is tricky at the higher elevations that retain snow, but the lower mountain hikes close to or just outside of town usually dry out quickly. Madison Buffalo Jump and Missouri Headwaters State Parks near Three Forks get less snow than Bozeman and are great places to explore in the spring.
Rafting
Whitewater rafting gets underway in the spring. The run-off is one of the best times for those who want more significant water and a more adrenaline-inducing experience. Trips are available on the Gallatin, Madison, and Yellowstone rivers. It's also a fun time to watch the kayakers as they navigate the swift waters.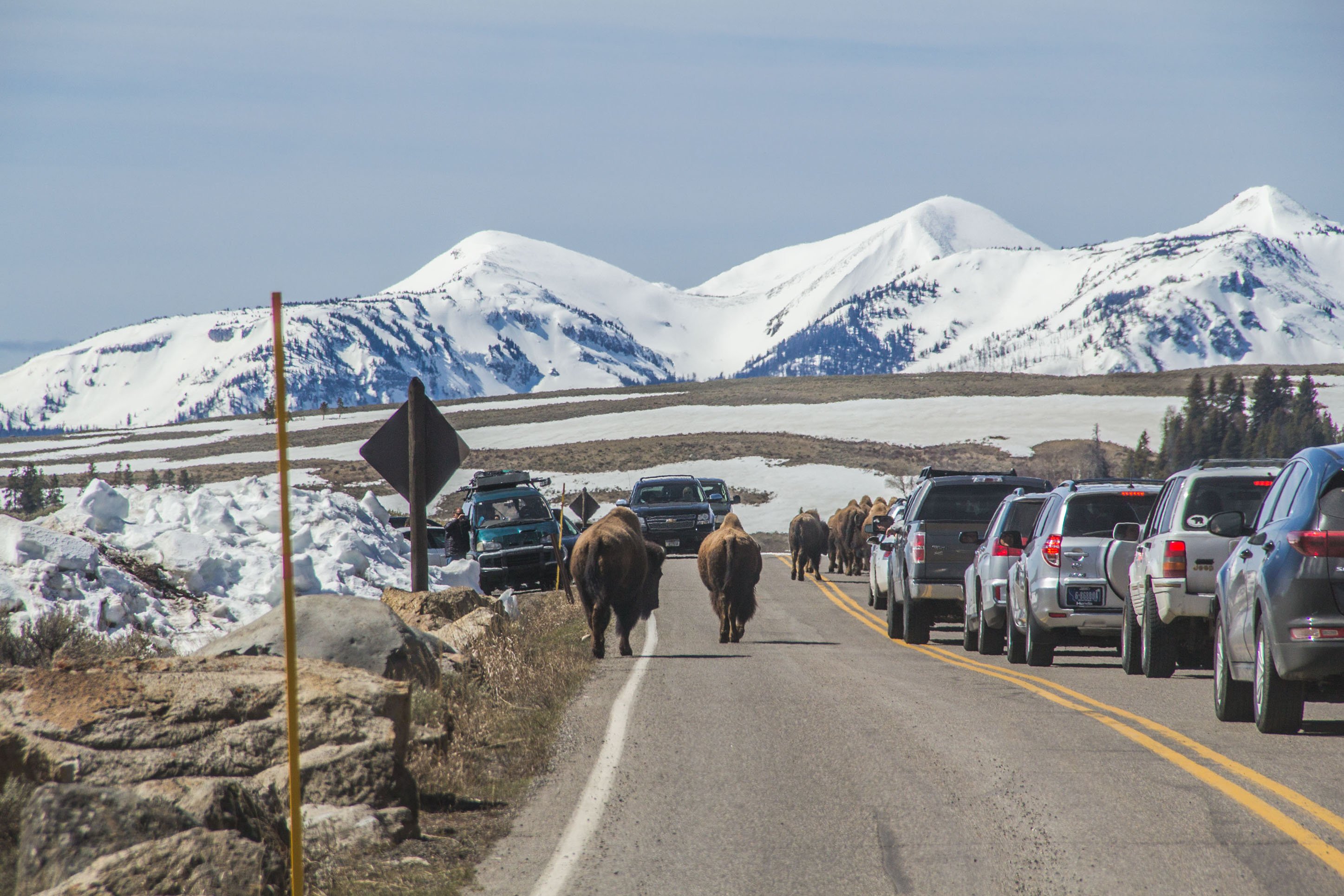 Wildlife watching is at its prime in Yellowstone National Park. Bears come out of hibernation and can often be found grazing in the roadside meadows; baby bison, elk, and deer are all abundant, and wolf kits come out of the dens around May.
Planning Your Spring Trip to Bozeman
Accommodations and Restaurants
Be sure to make your accommodations reservations well in advance. Spring rates are often better than during the prime season. You'll also want to make dinner reservations. Bozeman restaurants are hopping, and it's not unusual for them to be booked up any night of the week.
Museums
Bozeman is home to three distinguished museums, and all are worth a stop. Museum of the Rockies, a Smithsonian affiliate, has a renowned collection of dinosaur fossils, plus rotating exhibits from around the world. Gallatin History Museum displays the rich history of the early days in Bozeman, and the American Computer and Robotics Museum takes you through the evolution of technology.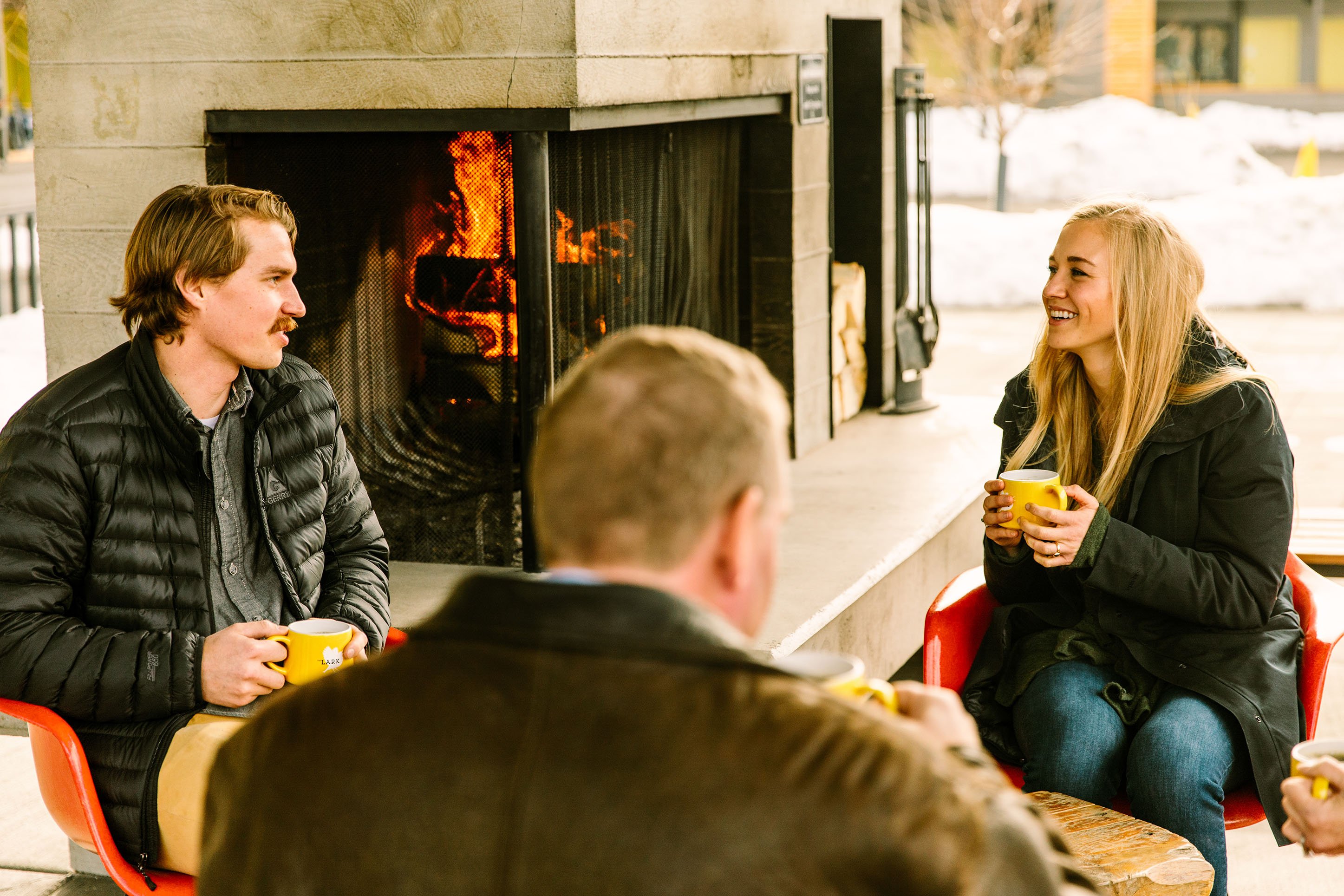 Shopping, Dining, Coffee Shops, Bakeries, Breweries
As Bozeman continues to grow, shopping and dining are also exponentially increasing. New restaurants, twelve breweries, three distilleries, a cider house, a meadery, and more coffee shops and bakeries than you could frequent are all part of the fabric of Bozeman. In addition, the retail scene includes unique boutiques, national brands, art galleries, and good old-fashioned western flair.
Weather
Spring in Bozeman can bring a variety of weather, including snow! The ground can stay muddy for some time, so bring hiking or muck boots if you plan to be outside. Always have layers, including a raincoat, down coat, hat, gloves, and fleece layer. Also, the sun is intense at this elevation, so even if it's chilly, you'll want sunscreen, lip protection, and sunglasses.
For more spring trip planning ideas, order or download a copy of our Travel Guide.
If you enjoyed this blog, take a look at some of our other related articles:
In our never-ending quest to keep up with all things new in Bozeman, we have been producing content for years and can't possibly update every blog when new businesses open or existing businesses close. Please reference the publish date and do your own due diligence when making plans.