8 Advantages to Visiting Yellowstone in the Fall
Fall in Yellowstone National Park is magical. Summer winds down, kids go back to school and regular work schedules resume. What does that mean? The park is ripe for exploring with smaller crowds, active animals, and fall colors. Need more convincing? We've got a list of 8 reasons that you should visit Yellowstone and the greater Bozeman area this fall.
Fewer Crowds
As kids head back to school the vacation season comes to an end, visitation slows down, leaving you with lots of space, fewer traffic jams and a nice pace for travel. If you're looking for a more mellow, peaceful visit to Yellowstone, fall is the time to visit.


Fall Colors
Particularly in the months of September and October, you'll see a spectacular display of color throughout Yellowstone. Pictures golden and red hues of leaves with snow-capped mountains in the background. The drive from Bozeman to the park is something of grandeur, whether you take US 191 through Gallatin Canyon to West Yellowstone, or I-90 to Livingston and on through US route 89 to Gardiner (aptly known as Paradise Valley).
For a brief period in the fall, while roads are being prepared for winter, the park closes to non-motorized vehicles. This means you can experience the beauty of Yellowstone without any cars, which means fewer people and a quieter ambiance. Fall bicycling season begins when park roads close in early November and ends when plowing operations stop, usually by the third week of November. Check the park website for updated information about road closures.
Keep in mind, it's important to keep a safe distance from the animals and carry bear spray. Weather can shift quickly this time of year, so bring appropriate clothing.
Hiking
With 900 miles of trails and cooler weather, you'll find endless opportunities to explore, whether you prefer a quiet stroll or a challenging hike. Animals are active this season, looking to mate or preparing to hibernate for the winter. It's a great opportunity to see bears, elk, bison and more, so bring your binoculars and keep your distance! For some scenic hike ideas, read our blog on hiking in Yellowstone.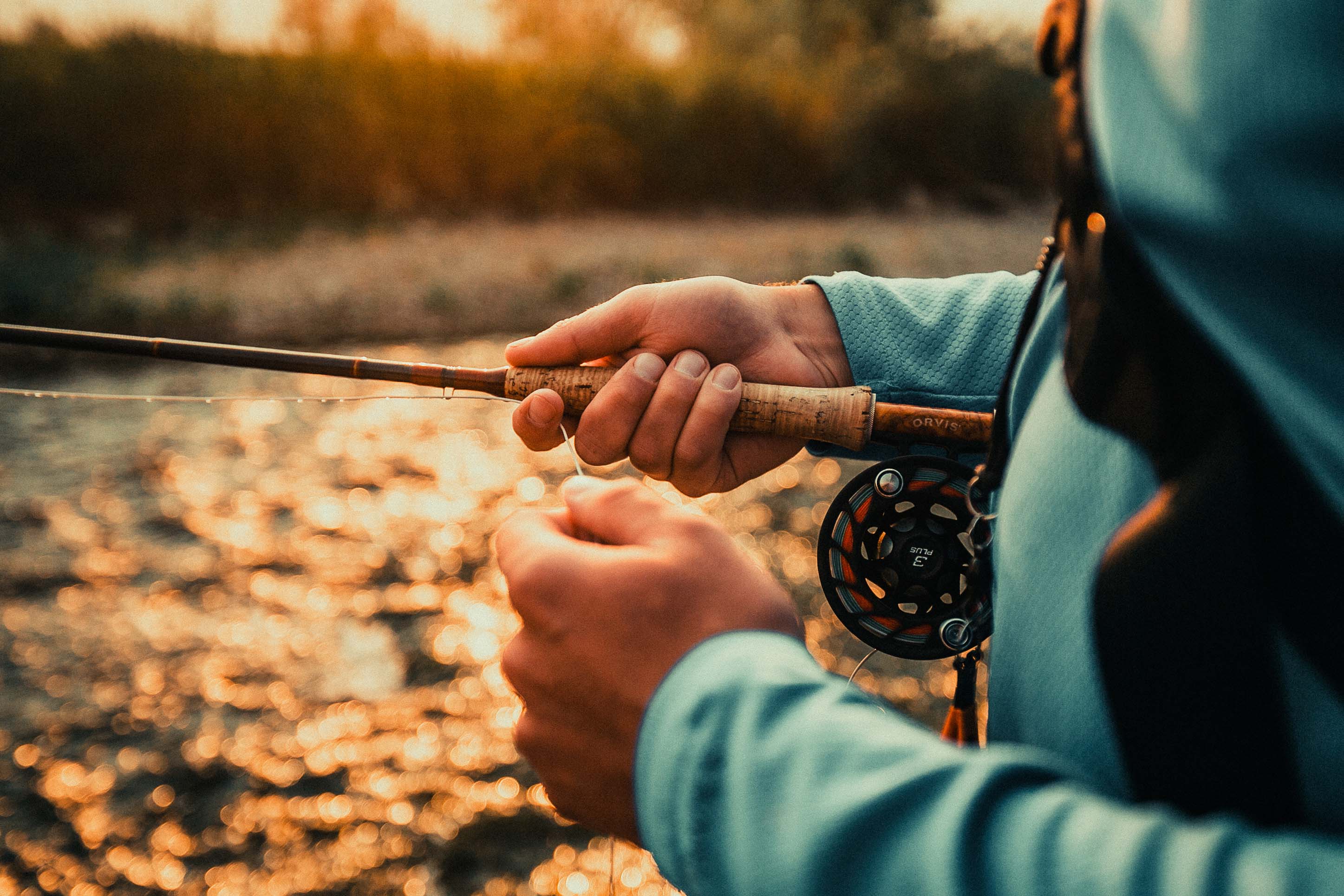 Fall fly fishing is akin to figuring out a new puzzle. Much different than spring or summer hatches, you'll want to watch for the "fall" (as opposed to a "hatch"). There is a period where several types of winged ants migrate. These ants are attracted to the water and other shiny surfaces and, when they land, you can guarantee the fish will be feeding. In Yellowstone, you can go with a guide or go on your just. Just make sure you have a Yellowstone National Park fishing permit, and understand the local regulations.
Autumn brings the rut, and if you've never heard an elk bugle, it's worth the trip. The rut is the mating season of many mammals including elk, deer and sheep. During the rut, a mature bull elk can hold 30 or more cows in a herd, which is not normally the case. Just note that males can be agitated in this state, so be sure to keep your distance, even in a vehicle.

Raptor Migration
Each fall, Hayden Valley in Yellowstone is the prime location to watch hawks, eagles and other raptors migrate south. The Yellowstone Raptor Initiative, funded in 2011, was created to monitor the raptors, evaluate their ecological contribution and provide the opportunity to for visitors to learn more about these majestic birds and their migration routes.

Fall Harvest
Restaurants inside and outside of the park pride themselves on sourcing local ingredients and providing sustainable and fresh food to visitors. Fall brings all sorts of vegetables. Whether prepared alone or coupled with local meats, you'll leave a happy diner.
As you plan your trip to Yellowstone this fall, consider making Bozeman your home base, offering a short drive to the park and all the amenities you need to make the most of your time in Montana. Need more convincing? Download the Bozeman Travel Guide below to see what this mountain town is all about.
If you enjoyed this blog, take a look at some of our other related articles:
In our never-ending quest to keep up with all things new in Bozeman, we have been producing content for years and can't possibly update every blog when new businesses open or existing businesses close. Please reference the publish date and do your own due diligence when making plans.