Tips For Fall Fly Fishing in Bozeman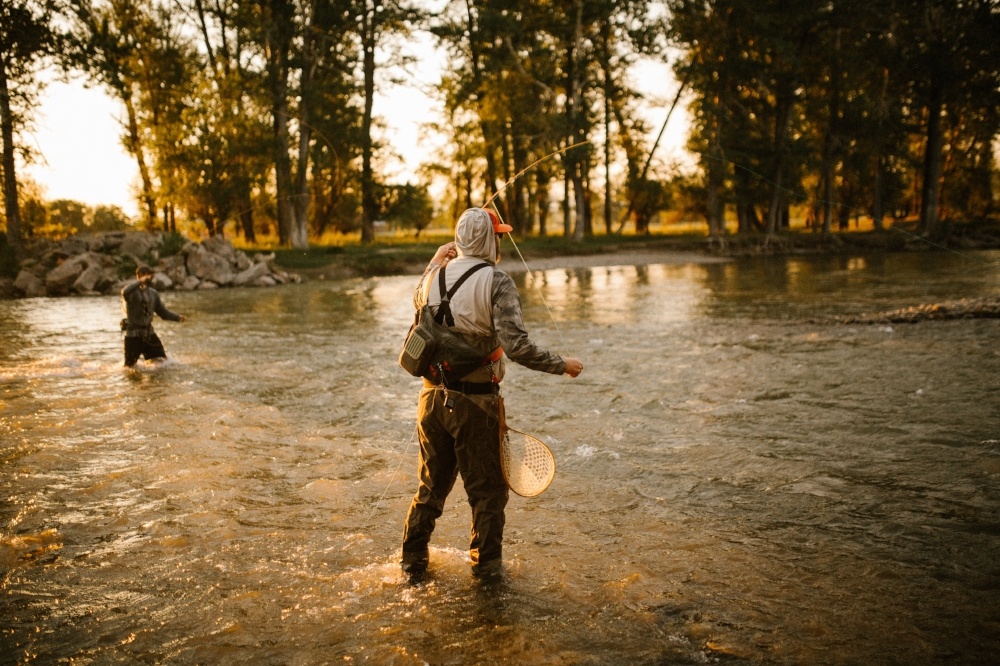 If you are planning to visit Bozeman this fall, you may want to set some time aside to hit the rivers for some fall fly fishing. With cooler temperatures and fewer crowds, you can have a great experience catching fish. At the same time, fall can be a little tricky knowing what flies to try and knowing where to fish. The trout typically don't feed as much in the fall as they do in the spring and summer so here are a few tips to help you have some fun fly fishing in Bozeman this fall.
Where to Fly Fish
If you are looking for some spots to try, don't miss our blog 4 Spots to Go Fly Fishing in Bozeman. These locations are all still great during the fall. To add to this list, the Gallatin River runs right along Highway 191 through the Gallatin Canyon. You will find numerous pull out spots where you can park your car and easily access the river. Some spots are better than others, so it's worth taking a little time to scout out a few options before you decide to get your waders on. The fish populations north of Big Sky are very strong, and you will find some whoppers in there. Another river that is worth the effort in the fall is the Yellowstone River. If you can swing it, book a guide that can take you down the river in a drift boat. This will give you the opportunity to fish spots that are surrounded by private land and are inaccessible on foot. Plus, you will get to the knowledge and experience of a true fly fishing professional to help you read the water, suggest flies, and take you to the spots where the fish are.
Which Flies to Try
Spring and summer seem to offer endless hatches and a continued stream of opportunities to toss out a variety of flies. By the time fall hits, the fish are pretty fat from feasting all summer long and will be a bit more picky on their dining choices. Make sure you bring along plenty of Olive Emergers. You can also have success on grasshoppers and beetles before the frosts set in. It's also good to always have some Elk Hair Caddis flies on hand as well as a few Stimulators. If you are fishing in September when the temps are still pretty warm, bring along a few mayflies. As always, your best bet is to stop into one of Bozeman's fly shops and chat with the staff to get current recommendations. They may even let you in on some secret spots to try out.
When to Go
In the fall, temperatures can fluctuate quite drastically. You may hit the water early in the morning for temps in the mid-twenties and then fish in the early evening with temps in the 70s. You need to be prepared for anything. Snow in September isn't uncommon. That being said, when the temps are above 50 degrees, feeding times are still early morning and in the evening. Once the temps stay below 50 degrees, you will see the fish feeding throughout the day. Our recommendation would be to hit a spot early morning then take a break mid day for a bite to eat and a stop into the local fly shops to check conditions, pick up some flies, and chat with the staff.
It's hard to have a bad day on a river with a fly rod in your hand and fly fishing in Bozeman is hard to beat. If you are thinking about hitting the rivers around Bozeman this fall, we wish you the best of luck, and we look forward to hosting you in our fly fishing paradise.
If you enjoyed this blog, take a look at some of our other related articles:
In our never-ending quest to keep up with all things new in Bozeman, we have been producing content for years and can't possibly update every blog when new businesses open or existing businesses close. Please reference the publish date and do your own due diligence when making plans.