5 Beautiful Fall Hikes Near Bozeman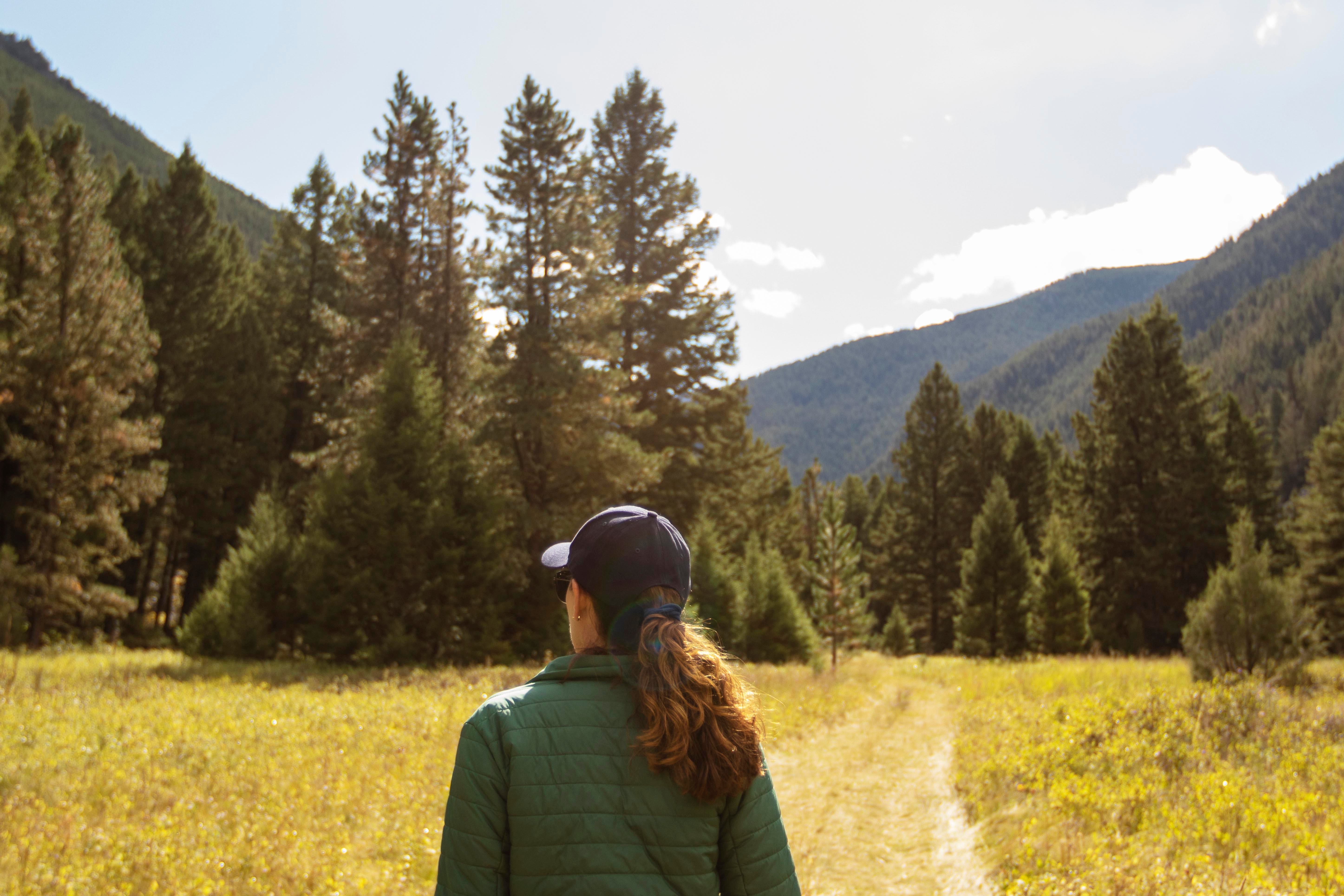 For locals, fall is easily the best season to get out and hike in Bozeman. In fact, fall might be Bozeman's best-kept secret. The trails aren't as crowded, the weather is a moderate temperature, and the scenery is spectacular. Plus, you may get to experience a dry trail underfoot while gazing up at snowy peaks, which is hard to come by in any other season. Here are the best hikes near Bozeman that allow you to maximize the fall weather and colors this season. Some of these hikes are right in Bozeman and some require a little drive, but we promise all of them are well worth the trip.
New World Gulch Trail
Drive time from Downtown Bozeman: 15 minutes
Hiking Distance: 4 miles out and back
The New World Gulch Trail is great because it's fairly dynamic. The terrain changes a lot over just 2.2 miles to your destination. The trail starts off in the drainage following Bear Creek up to New World Gulch. You will climb through the canyon, past the creek, in heavily wooded forest right before coming upon the Gulch. Bring a snack and enjoy it in the meadow before you turn around. Wildlife can be found here, so be respectful and carry bear spray in case. If you're feeling ambitious, once you reach New World Gulch you can continue on to Mystic Lake for another 2.5 miles. The area of this hike is lush with plants and trees — the perfect place to be to take in lots of fall colors. This hike is totally worthy of making your day hike list, so grab the dog (they can be off-leash) and get out for a few hours this fall.
Triple Tree Trail
Drive time from Downtown Bozeman: 12 minutes
Hiking Distance: 5.4 miles out and back
Triple Tree is a local favorite as it's located on the south side of town and a quick five- to ten-minute drive for most. The views of the Gallatin Valley at the top are spectacular and worth the 2.25 miles to the top. The trail starts out fairly moderate, weaving through aspens and following a creek until it turns into switchbacks up the hill. The switchbacks aren't terrible as the trail only gains 800 feet by the time you reach the top. You'll meet plenty of Bozemanites and mountain bikers along the way, so keep the dogs on a leash, stay alert and enjoy the trail!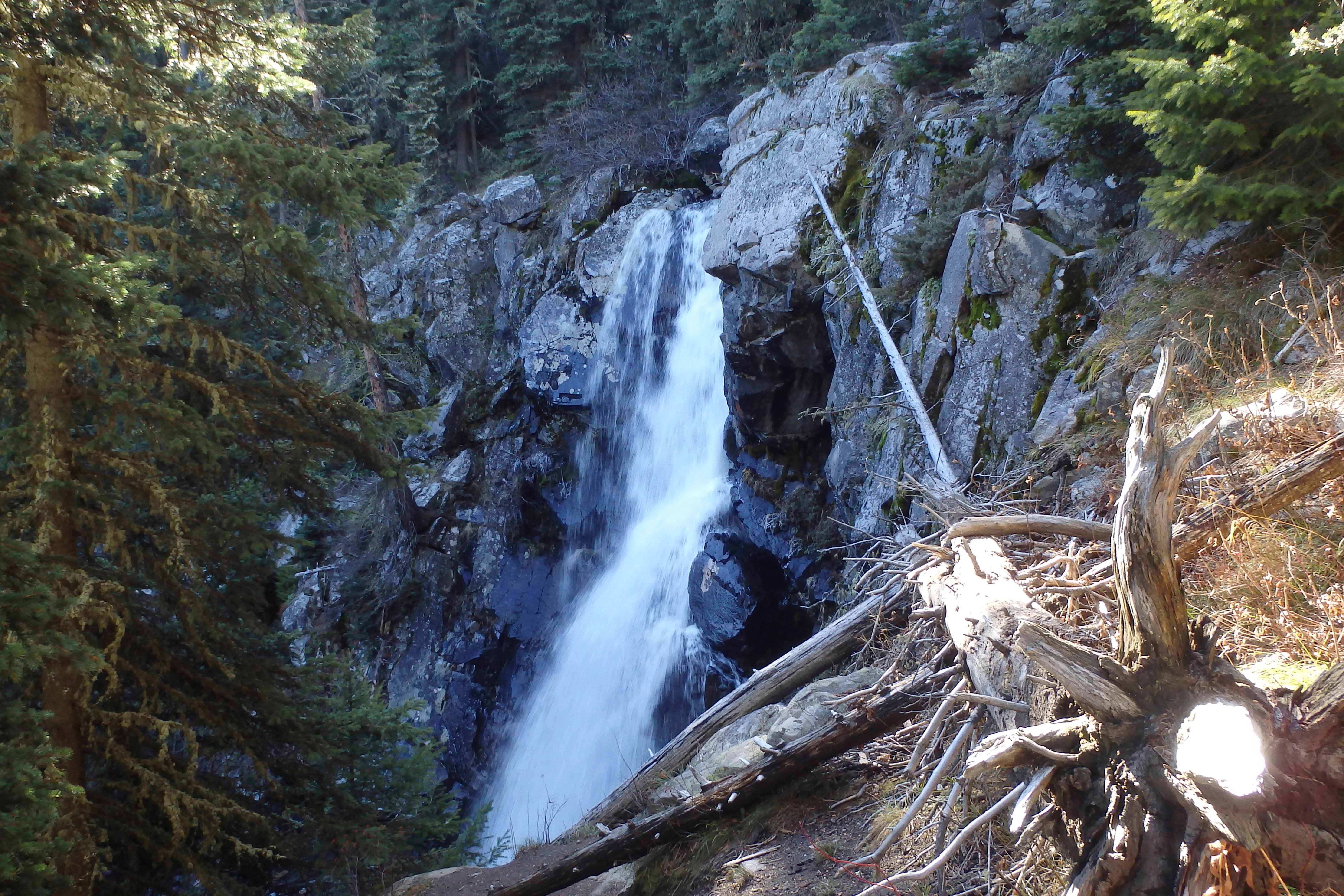 Pioneer Falls
Drive time from Downtown Bozeman: 1 hour
Hiking Distance: 7 miles out and back
The Spanish Peaks are just South of Bozeman, accessed via the Gallatin Canyon and provides some pristine recreation areas. It's a fantastic scenic drive before you even get to the trailhead, meandering through private land which is home to a herd of buffalo who sometimes make their presence known. The Pioneer Falls Trail is an out-and-back route that gets a bit more difficult right before you reach the falls. Until then, you follow the creek until you reach a fork in the trail, heading to your right. The waterfall doesn't disappoint and is a great place to stop and take a rest, cooling off with a little mist from the waterfall.
Sypes Canyon
Drive time from Downtown Bozeman: 13 minutes
Hiking Distance: 6 miles out and back
The Sypes Canyon Trail is a fairly quick afternoon hike if you're looking to get your heart rate up. Located on the north end of town, access to the trailhead takes you through the Springhill neighborhood to the base of the Bridger Mountains. You gain elevation fairly quickly, hitting switchbacks that will take you to the scenic overlook at about 3 miles. If you're looking to explore further, you can continue on and hook up with a few other trails, including Truman Gulch, the College M Trail, or Middle Cottonwood. Overall the 6-mile loop offers a good afternoon hike close to Bozeman.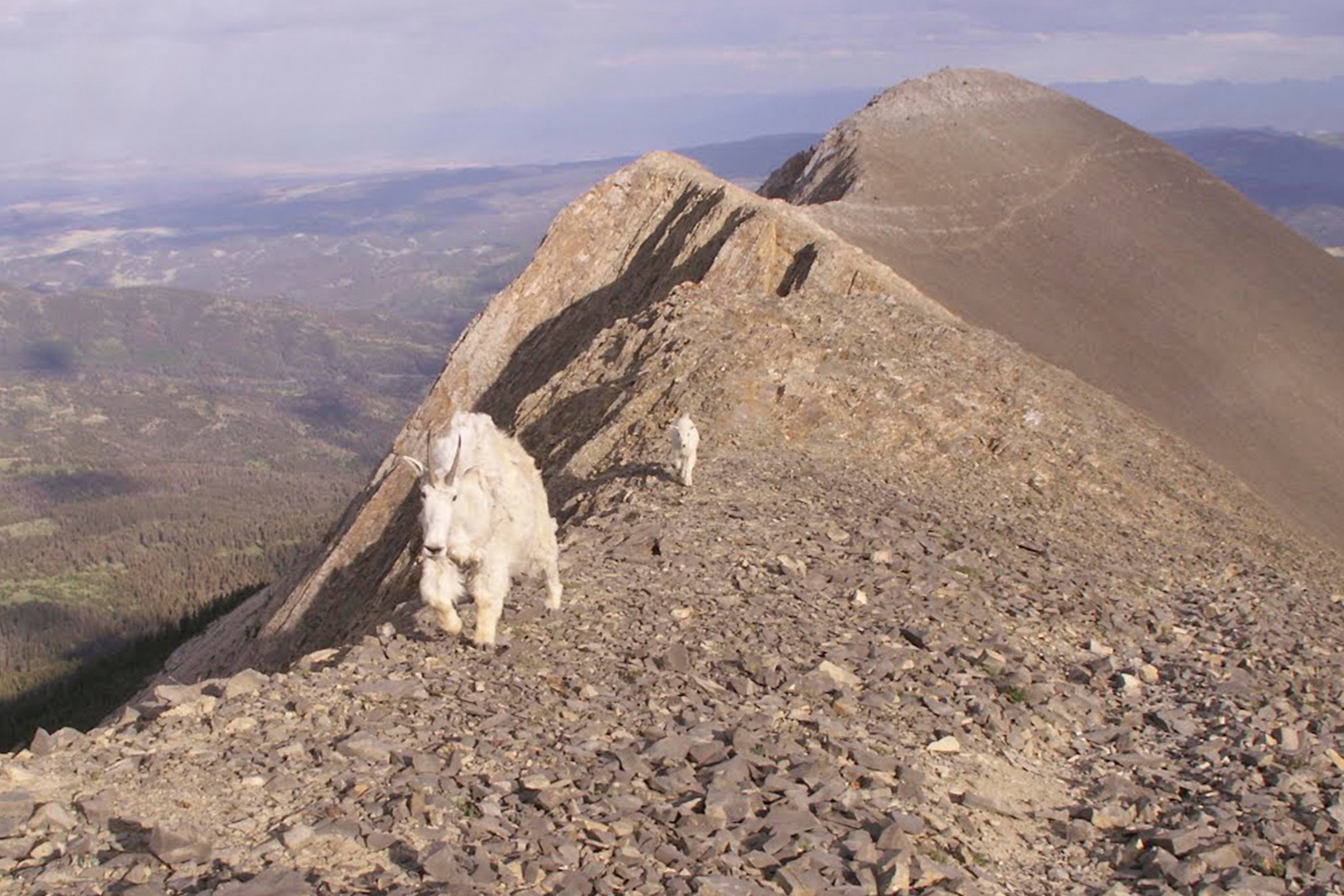 Sacajawea Peak
Drive time from Downtown Bozeman: 1 Hour
Hiking Distance: 4 miles out and back
If you're looking for a challenge with a grand reward, then this is the perfect hike. This 4-mile round trip hike begins at Fairy Lake and gains 2,000 feet in the ascent. The road up to Fairy Lake can be a little rough, so make sure to take a vehicle with solid clearance and four-wheel drive. The trail doesn't look long or tough from the base, but by the time you reach the top, you will be thankful it's over. The views are unlike any other and worth every bead of sweat. Often, you'll see mountain goats and other wildlife if you're lucky. Plan on packing a lunch and either enjoying it at the top of the peak (if it isn't too windy) or while hanging out at the lake after you're done.
Montana likes to put on a show during fall with changing colors and dwindling summer sunsets. You really can't go wrong with any hiking around Bozeman in the fall. So bring a jacket and a camera to capture the last of the warm weather before ski season hits.
If you enjoyed this blog, take a look at some of our other related articles at Bozemancvb.com.
In our never-ending quest to keep up with all things new in Bozeman, we have been producing content for years and can't possibly update every blog when new businesses open or existing businesses close. Please reference the publish date and do your own due diligence when making plans.