How to Maximize Your Dollar in Bozeman
Vacation expenses can add up quickly anytime, but with the cost of everything rising this year, you may really be sweating your vacation spending. But there are ways to save money while still enjoying yourself, your trip to Bozeman doesn't have to break the bank. Here are some tips for maximizing your dollar while visiting Bozeman.
Take a Hike
We don't mean it in a rude way! Other than the transportation to get to the trailhead, hiking is a great free activity to take advantage of while you are visiting. With trails ranging from quick and easy to long and difficult, you can tailor your hike to your experience level or how long you want to spend on it. If you're looking for a free map of area trails, check out this one from Gallatin Valley Land Trust. Or if you have the kiddos with you, we've outlined some great hikes the kids will enjoy too!
Pack Your Lunch
We know, it's tempting to want to sample all of the different restaurants while you're on vacation and there is definitely a bounty of them available to you in Bozeman. But an easy way to save a little on your vacation is to pack a lunch and snacks for your daily adventures. That way, you can still enjoy a great dinner at a local restaurant without feeling guilty for eating all of your meals out.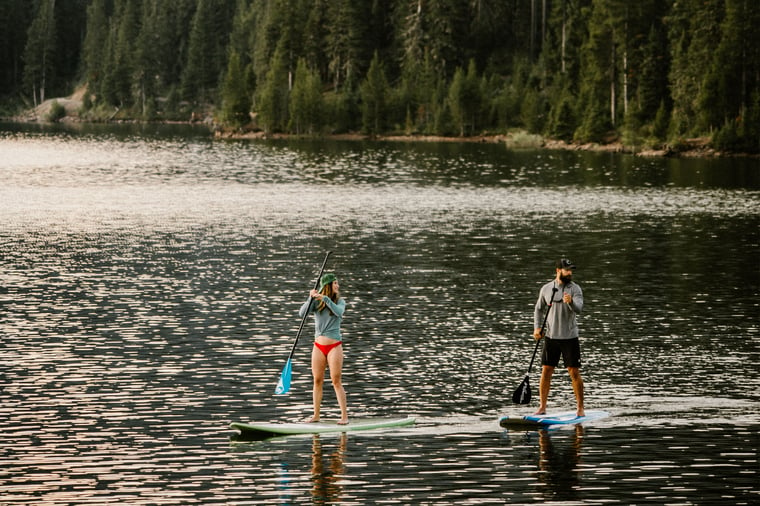 Spend a Day at Hyalite
Hyalite recreation area, just a short drive out of town through the Custer-Gallatin National Forest gives you a host of activities to do for any activity level and is another spot without an admission fee. With a host of trails, you could spend the whole day hiking, or even just go for a dip in the reservoir. Since it's filled with snowmelt, the water tends to be a bit chilly, but there are plenty of spots in town where you can rent a tube or a paddle board if you prefer that method of exploration.
Use Public Transportation
While visiting Bozeman, you're likely to see more than a few Streamline Buses driving around town. This is actually a free service provided by the Human Resource Development Council (HRDC) in the Gallatin Valley. The buses run weekdays and weekends, with service from Bozeman to Belgrade (and Livingston in the winter). Or if you're feeling more adventurous, there are Blink Rides electric scooters located around town to use for a nominal fee.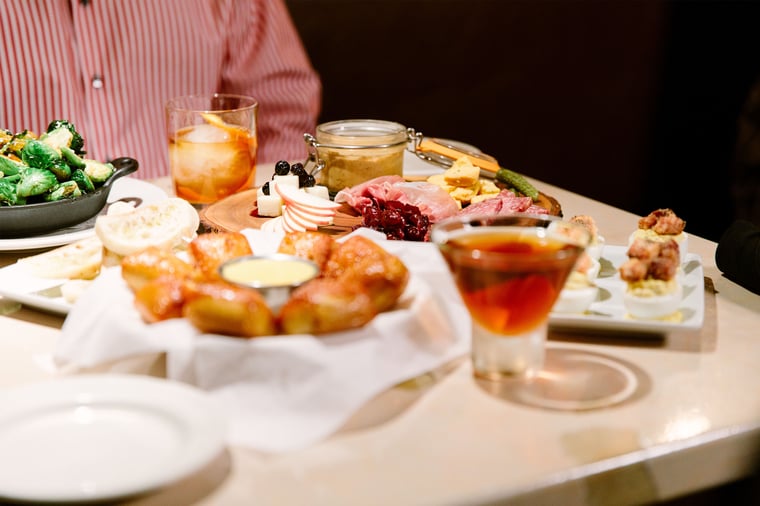 Hit Up Happy Hours
Just like any other city, many Bozeman bars and restaurants offer discounts during daily happy hours. A great option is to ask around for local recommendations once you're here, but some of our favorites located downtown include Brigade, Copper Whiskey Bar, and Plonk. If you time it right, you can even walk around downtown and hit a drink or appetizer at each one.
We know that for many folks a trip to Bozeman is a once-in-a-lifetime kind of adventure, so you should definitely leave some room in the budget to splurge a little while you're here. But hopefully, these tips have helped you come up with a few areas to enjoy yourself and save a bit on your trip.
If you enjoyed this blog, take a look at some of our other related articles at Bozemancvb.com:
In our never-ending quest to keep up with all things new in Bozeman, we have been producing content for years and can't possibly update every blog when new businesses open or existing businesses close. Please reference the publish date and do your own due diligence when making plans.