The Perfect Cup of Joe: Coffee Roasters in Bozeman, Montana
Coffee is the impetus for good conversation and great adventures, and Bozeman is fortunate to have several exceptional roasters. From the selection of ethically sourced beans to careful roasting and meticulous brewing, these coffee connoisseurs are turning out some seriously good cups of Joe.
Voted Bozeman's Best Coffee and Coffeehouse four years running, Cold Smoke Coffeehouse is well worth a stop. They carefully ensure the beans are fresh and seasonal, so the selection is always rotating. Another bonus? The roasters and baristas are professionally trained and certified at the American Barista and Coffee School in Portland, OR.
The equitably traded coffee Ghost Town produces isn't their only specialty. Located next to Panda Sinclair on Bridger Canyon Drive, it's an easy stop on your way to skiing, hiking, and biking! In addition to great coffee, Ghost Town is a sales and service provider for coffee-related equipment and professional barista training. If you're interested in the world of coffee, this is your go-to shop!
Locally known as ICT, the beans here are micro-roasted to capture the distinct flavor of each variety. Espresso drinks are made with their Triple Jack blend or try one of the delicious single-origin drip coffees. Their sunny location right next to campus is perfect for good conversation, careful concentration, rich aromas, and tasty noshes.
Located in Four Corners, Mazevo coffee is locally roasted and known for its smooth taste, without bitter or acidic aftertastes. Their specialty drinks are divine, particularly the Espresso Milkshake or Espresso Lattes!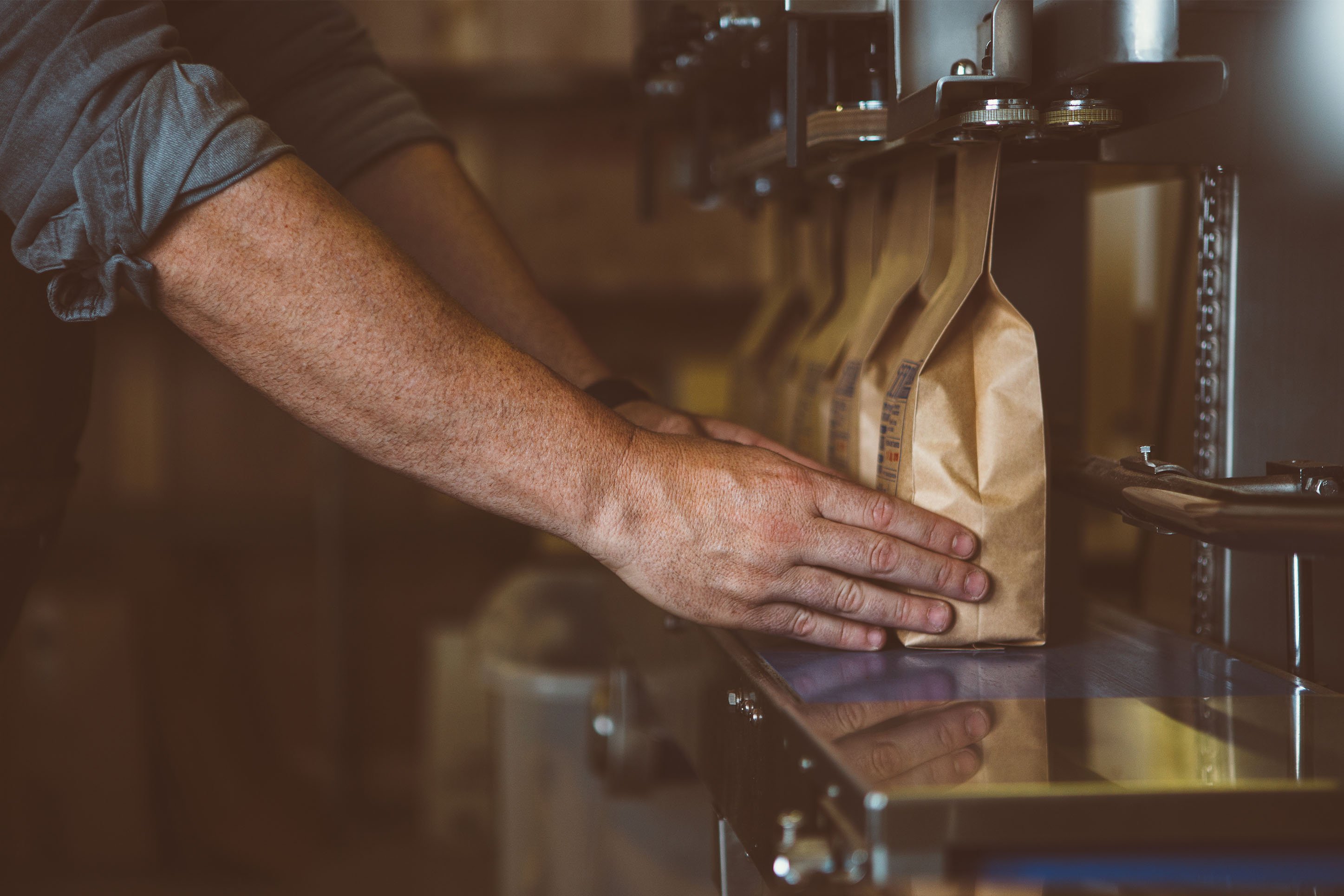 By working directly with farmers and origin-based importers, this local roaster ensures producers bring in a better living wage by eliminating the middle man. Served at their Cold Smoke Coffee Houses, with two locations in Bozeman, this is one of the local favorites.
This wholesale and retail roaster puts a strong focus on supporting the coffee bean farmers. In addition to certified coffees, Red Bird also buys from farmers who can't afford the certification, which can cost thousands of dollars annually. These farmers still farm sustainably, ethically, and responsibly. They source 100% Arabica beans, believed to be the first species of coffee to be cultivated, and the most popular variety around the world.
In addition to their downtown coffee house, Rockford Coffee can be found in 11 other establishments around the valley. The beans are carefully sourced, and the brews are rich. Check out their coffee subscriptions and never be without your favorite blend!
Studio Coffee Roasters ensures their beans are either Fair Trade Organic, Certified Organic, part of the Rainforest Alliance, Women's Cooperatives, or small sustainable farms. The beans are roasted in small batches and sold at their own coffee bar on College Ave, The Daily Coffee and Eatery, Joe's Parkway, and RSVP Hotel.
Recently named the best coffee in Montana by Food & Wine, Treeline takes sourcing beans to a whole new level. By visiting the countries supplying the beans, they take part in the lifecycle from start to finish. They roast in small batches turning out what is generally described as "lighter roasts" by industry standards. Enjoy the delicious aromas in their roasting room on Wallace Street, or grab a quick cup at their Main Street location in The Lark Hotel.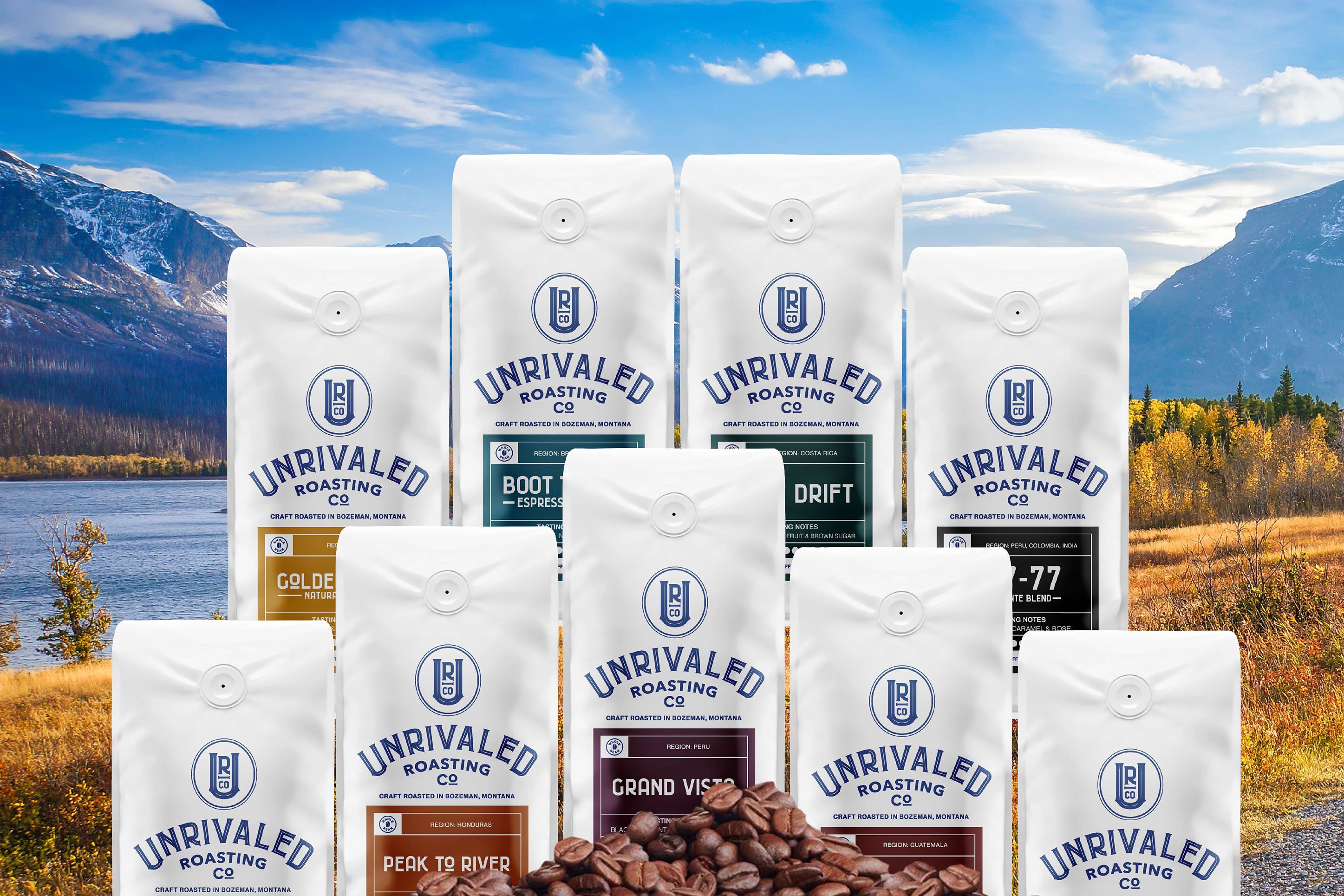 Inspired by the unmatched qualities of the Treasure State, the folks behind Unrivaled created a line of sustainably sourced, craft-roasted coffee. Though their bagged coffee is only available for purchase online, there are plenty of places around Bozeman where you can try a cup.
One of the original roasters in Bozeman, Yellowstone Coffee Roasters, has been perfecting roasts since 1998. The operation is now located on a 15-acre homestead wherein 1806, Sacajawea led William Clark over the Bozeman Pass. Yellowstone Coffee is sold in most major grocery stores around town, and a portion of its profits go to 7 local, non-profit organizations.