The Nation's Top Winter Destination Is Easier to Get to From Nashville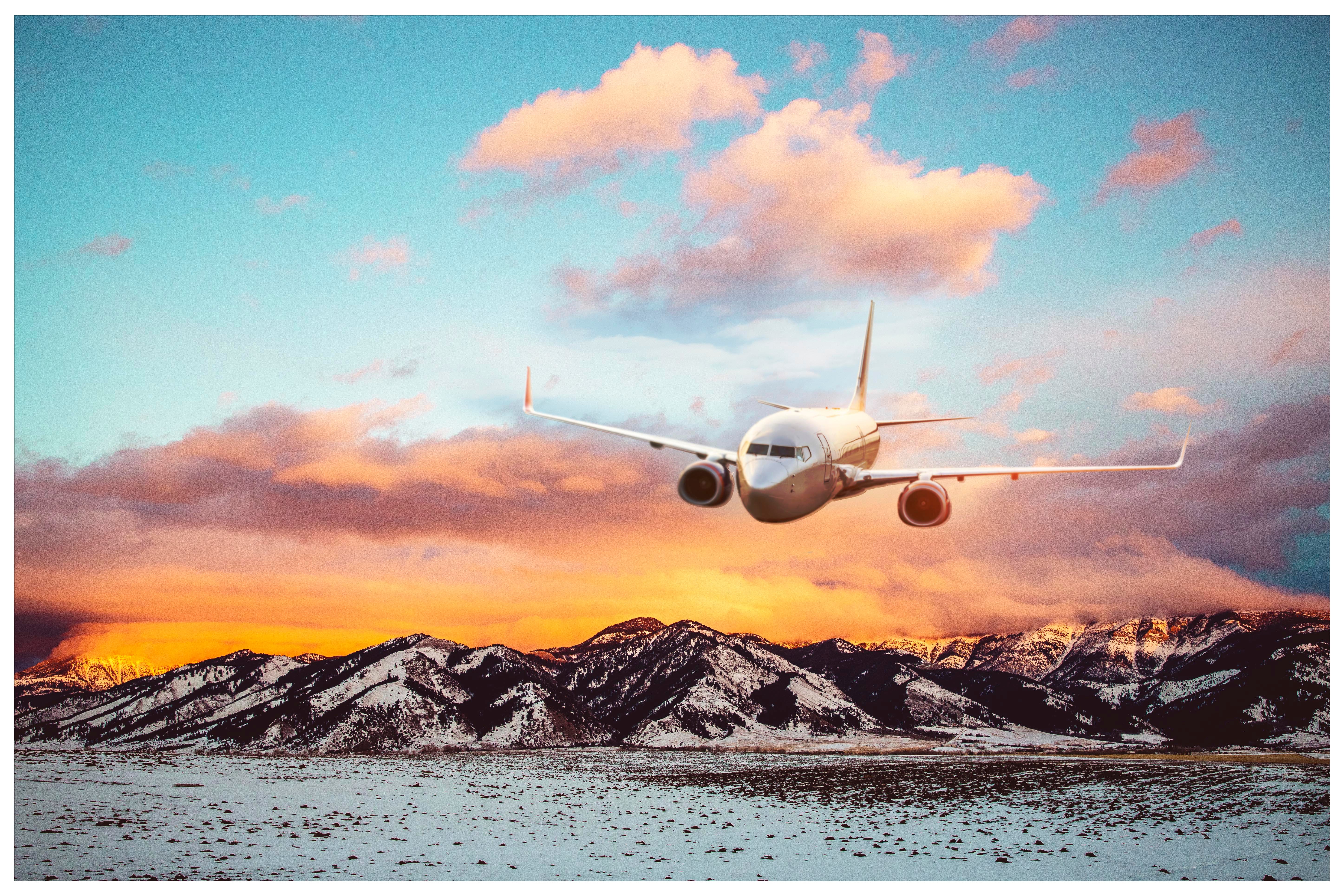 Winter just got a bit easier and a whole lot more fun for visitors from Nashville, TN. Beginning November 21, 2020, through February 8, 2021, Allegiant Air is providing nonstop service to Bozeman, MT!
The two cities complement each other nicely--many Southerners love the snow, and Bozemanites love their music. (We are looking forward to the days when we can see live music again!)
What You Need to Know About Bozeman
Bozeman, Montana, is located just 80 miles from Yellowstone National Park and is surrounded by millions of National Forest acres. With stunning vistas and an abundance of outdoor recreation, it's easy to see why Bozeman is quickly becoming one of the country's top winter destinations. The Bozeman area averages 300 inches per year of light, dry powder, and plenty of room to play. Winter vacations are invigorating. The crisp, cool air, towering mountains, and endless views take your breath away. Locals spend their free time skiing, snowmobiling, snowshoeing, ice skating, ice climbing, and sledding, followed by hot beverages, delicious food, and often, a warm soak in local hot springs.
The Town of Bozeman
Bozeman is home to Montana State University and offers the buzz and excitement of a college town. Downtown Bozeman is full of energy and can rival urban areas with its vast array of restaurants, boutiques, and galleries. The restaurant scene is no joke and may leave you wondering how restaurants this good can end up in Montana, but once you spend enough time here, you will understand why numerous restauranteurs have chosen to call Bozeman home.
If you are looking for nightlife, Bozeman's got you covered. Bozeman has something for everyone, whether it's a low-key atmosphere with crafted cocktails or the excitement of live music. One thing is for sure; you will love strolling up and down Main Street.
If your body is aching after a day on the slopes, check out Bozeman Hot Springs to relax in the warm water while gazing at the stars in the crisp mountain air. There's no better way to unwind.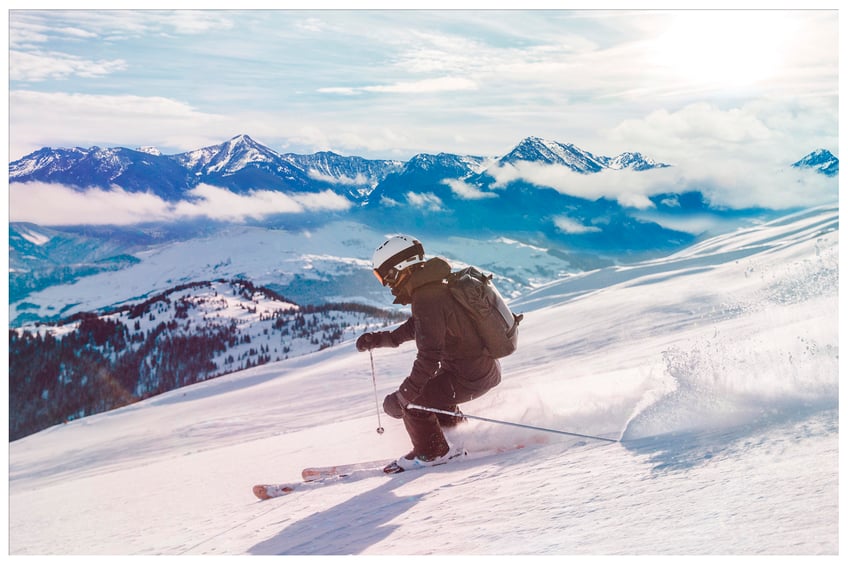 Skiing in Bozeman
There are two ski areas near Bozeman; Bridger Bowl and Big Sky Resort. Bridger Bowl, which is 16 miles from Downtown, is a no-frills, local mountain for those looking to experience great skiing at an affordable price, without all the extras you get at a resort. Big Sky features the "Biggest Skiing in America," boasting 5,800+ skiable acres and 4,300+ vertical feet. Lone Peak is the prominent mountain the erupts from the Montana Wilderness, beckoning the most experienced skiers, and the view from the top will take your breath away. It's easy to get to both ski areas, and the drives themselves are gorgeous. After careful consideration, they have released their operating plans for the upcoming 2020-2021 season. Plan to purchase your tickets online in advance; staff will monitor the number of skier visits, and Bridger Bowl will require reservations.
Nordic Skiing Around Bozeman
Bridger Ski Foundation maintains six Nordic ski trails in and around town. Whether it's a short jaunt within city limits or a full day's adventure up Hyalite Canyon, cross country skiing is a quiet, peaceful, and low impact activity. You can rent gear at Round House Sports Center, Chalet Sports, and Bangtail Bikes.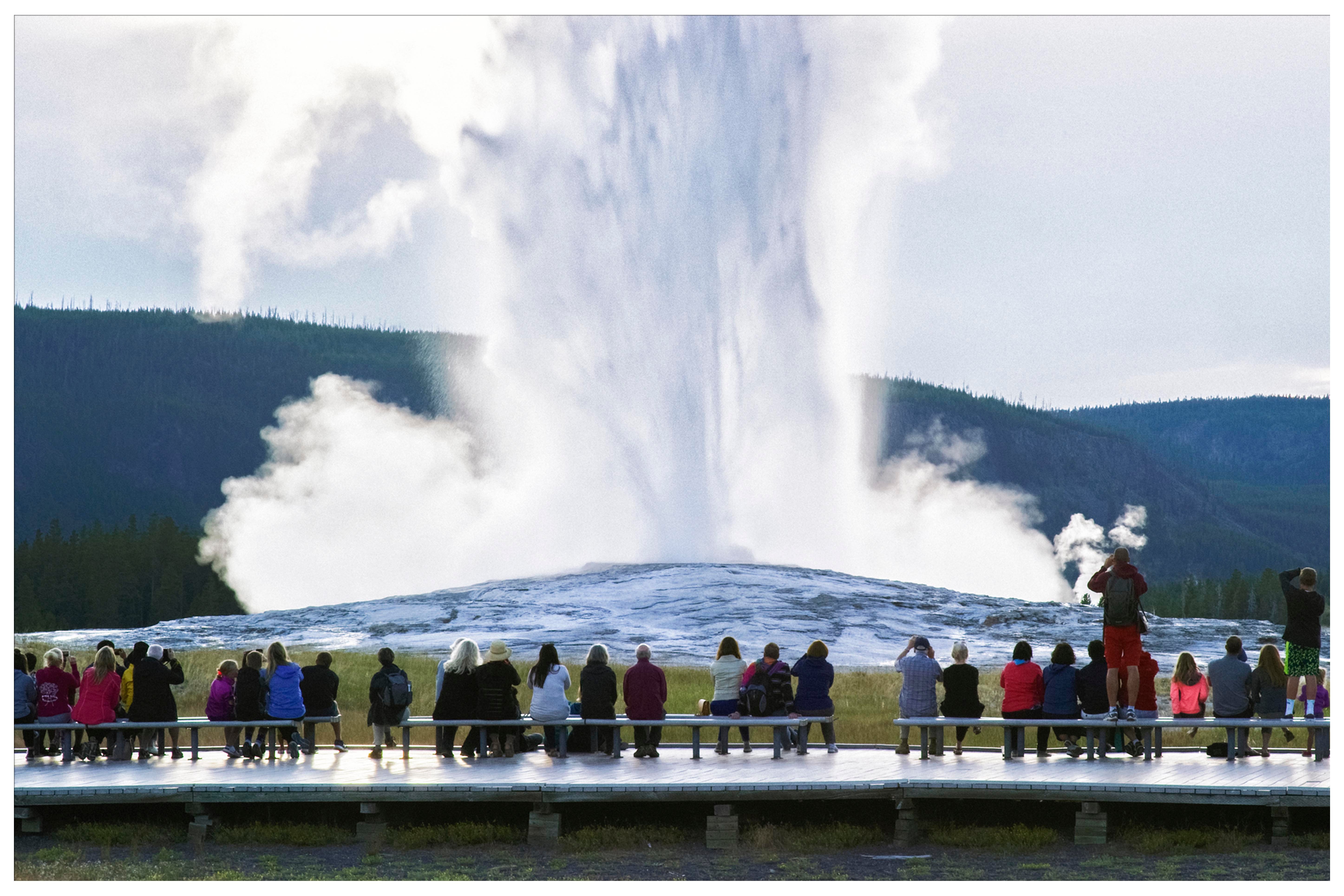 Yellowstone National Park
Visiting Yellowstone National Park in the winter is a must-do. The park is closed to most vehicular traffic during the winter, but you can access it via guided snowmobile or snowcoach tour. West Yellowstone is just 90 miles from Bozeman, and they have several guide services. Seeing ice-covered bison, steamy geysers, and endless acres of snowfields feels magical, and the stillness is surreal. For a once-in-a-lifetime experience during your visit to Bozeman, Yellowstone should be at the top of your list.
Additional Outdoor Activities
Adrenaline junkies might want to check out ice climbing. Hyalite Canyon is known for its incredible ice and number of routes. It may sound intimidating at first, but Montana Alpine Guides offer several options for classes.
Flights will run twice per week, Mondays and Fridays, except the holidays, when Allegiant will be offering Wednesday service instead of Friday—perfect for a holiday getaway!
If you enjoyed this blog, take a look at some of our other related articles:
In our never-ending quest to keep up with all things new in Bozeman, we have been producing content for years and can't possibly update every blog when new businesses open or existing businesses close. Please reference the publish date and do your own due diligence when making plans.