Places to Stay Near Yellowstone National Park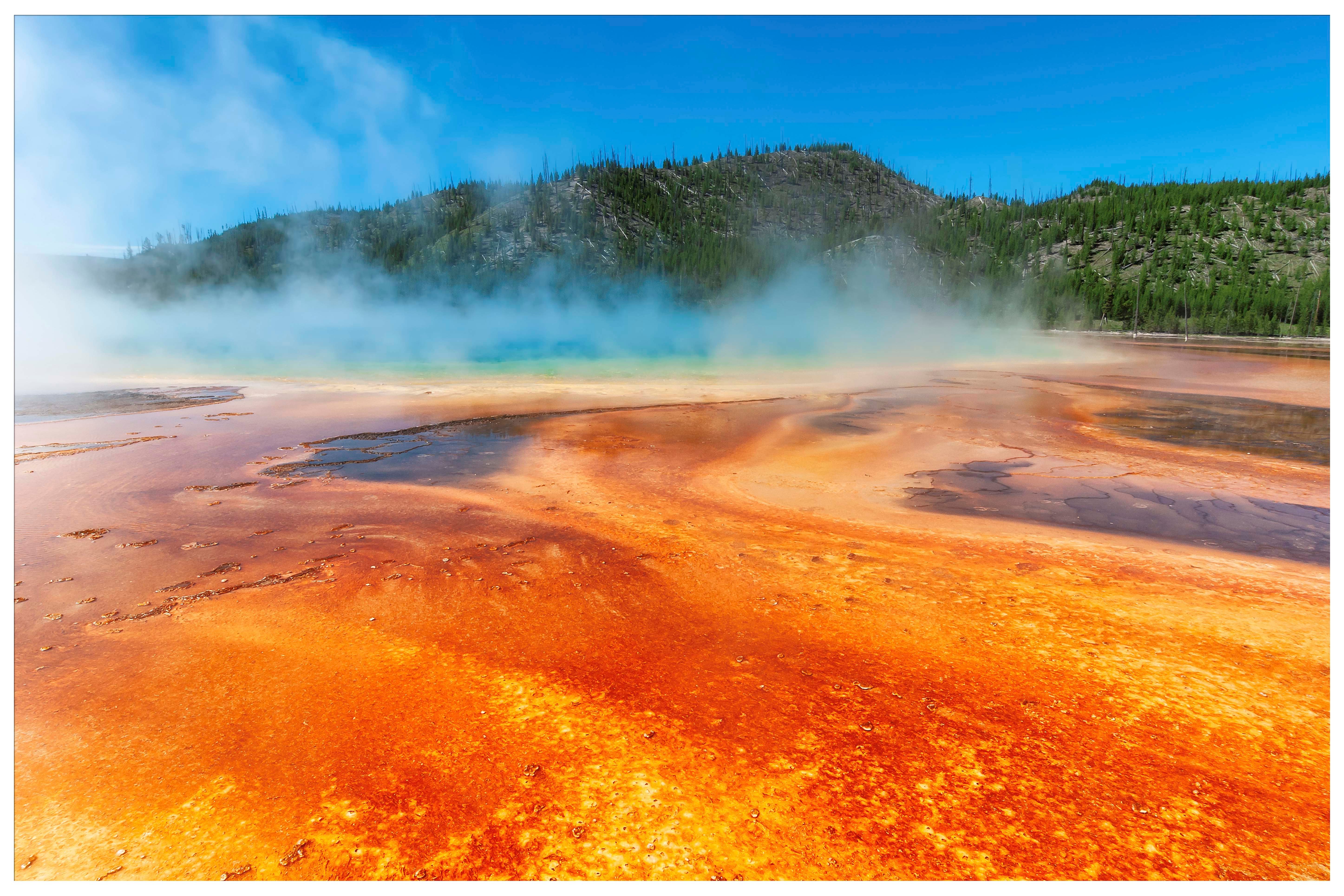 There's a way to do Yellowstone, and there's a way to do Yellowstone. The towns surrounding America's First National Park are more than just charming, they're endearing. Surrounded by breathtaking mountain ranges, clear streams, friendly locals, each of these towns offers a myriad of opportunities for fun. Our recommendation is to make Bozeman your home base, but add a night or two in one of these nearby towns and delve into the Montana experience. All of these towns are accessible in the winter and summer.
Bozeman
Home to Montana's busiest airport, Bozeman Yellowstone International, Bozeman has 21 nonstop flights to major cities across the United States. A bustling college town with a thriving downtown, you'll find fabulous food, shopping, museums, and cultural activities. Bridger Bowl Ski Area, just 16 miles from town, is known for having fantastic family-friendly terrain, alongside some of the most extreme in-bounds skiing in the nation. Lodging options range from national brands to local boutiques, and all are just minutes from some of the best outdoor recreation in the country. Yellowstone is approximately 90 miles from Bozeman and can be accessed either from the west entrance in West Yellowstone or the north entrance in Gardiner.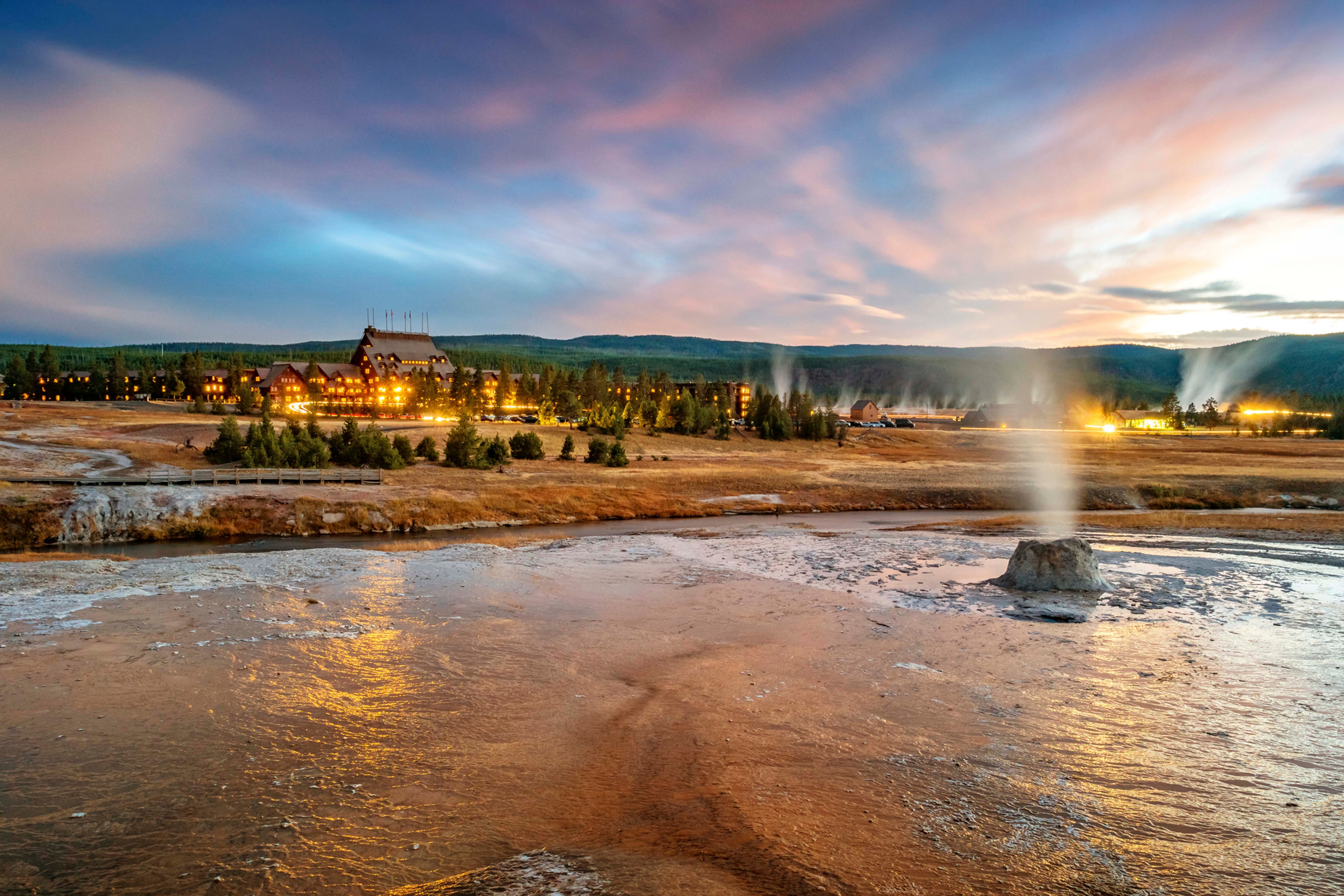 West Yellowstone
The west entrance to Yellowstone is the most straightforward way to reach Old Faithful and Yellowstone Lake. The town is lively both winter and summer, with endless recreation surrounding it. Summer brings fishing, hiking, horseback riding, whitewater rafting, and mountain biking over hundreds of miles of single track and forest service roads. Hebgen Lake is a quick 20-minute drive, and just past that, sits Quake Lake, created from a 7.9 earthquake in 1959. (Be sure to check out Earthquake Lake Visitor's Center!) Winter is a snowmobile mecca. During the winter months, you can only access the Park from the west entrance via over-snow travel; meaning, guided snowmobile and snowcoach tours. Trust us, they are spectacular! Nordic skiing is also popular either on the groomed trails at Rendezvous Ski Area or within the Park. Be sure to check out the Grizzly and Wolf Discovery Center, with live grizzly bears, wolves, and a new otter exhibit.
Cooke City
At the northeast entrance to Yellowstone, sits Cooke City. All tucked up in the mountains, this quintessential mountain town is known for seriously excellent snowmobiling in the winter and a lovely stop for those wanting to explore both the Park and the Beartooth Highway during the summer months. Between Yellowstone and the Beartooths, Cooke City is a hiker's dream spot. Plan to get the most out of your time there.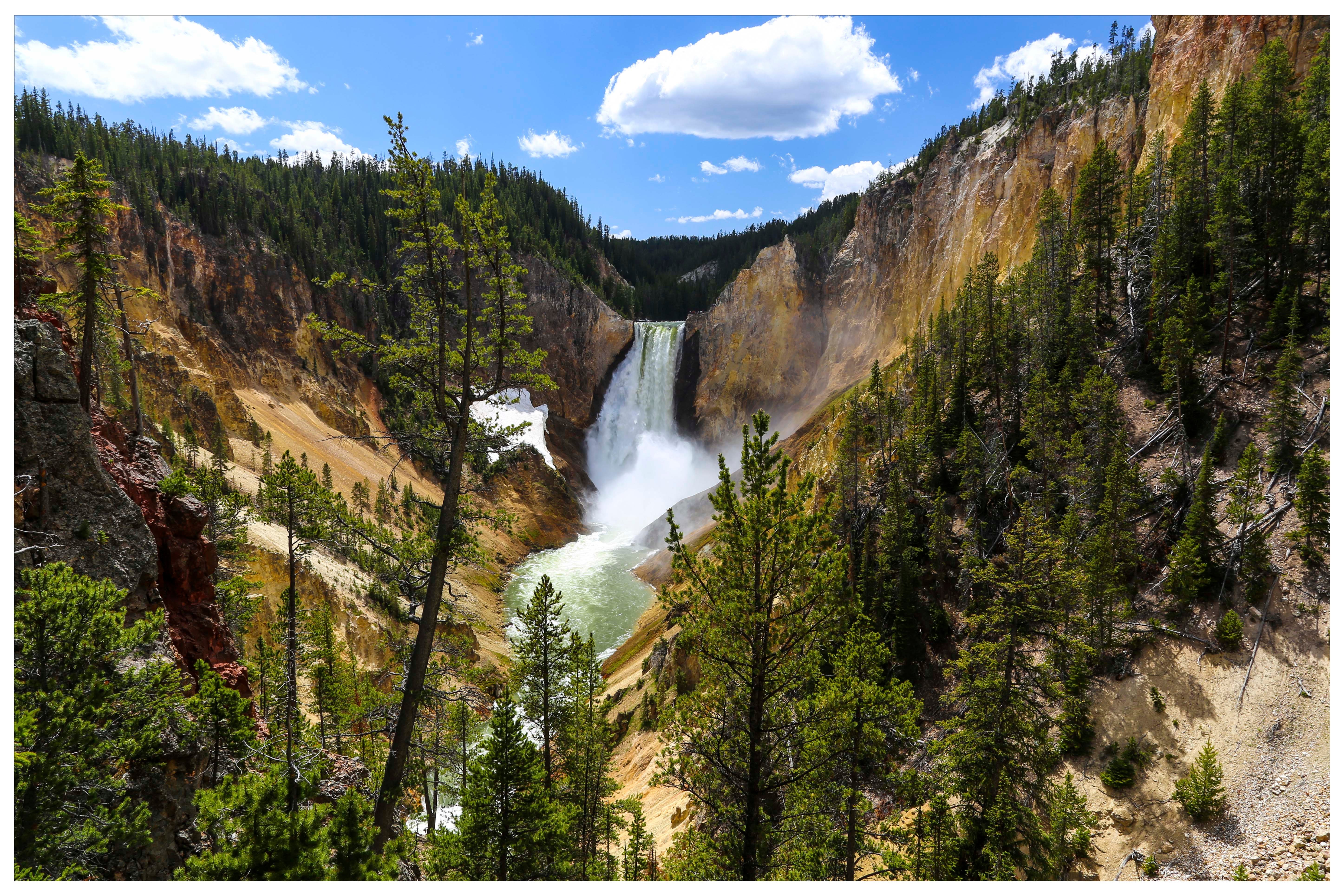 Gardiner
Gardiner is home to the famed Roosevelt Arch, the grand stone arch at the north entrance to Yellowstone, whose cornerstone was laid by Theodore Roosevelt in 1903. Gardiner is a great place to book a wildlife watching tour in the Lamar Valley of Yellowstone, the best viewing happens early morning and late evening and Gardiner sits right at the edge of the Park.
Or, take a guided fishing or whitewater rafting trip (check out the Zip and Dip Package, whitewater rafting, AND zip lining!) Lodging fills up quickly, so make your reservations as soon as you plan the trip!
Red Lodge
Speaking of the Beartooth Highway, this is one of those scenic drives that are well worth taking the long way home. The highway itself is 68 miles, but plan for 3 hours of drive time. There are a lot of switchbacks, and you'll want to pull over and enjoy the views along the way. You can start in Red Lodge, then take the pass and head back to Bozeman through Yellowstone, or do it in reverse and spend the night in Gardiner and head to Red Lodge for another evening. Red Lodge itself is terrific. Full of great restaurants, shopping, and live entertainment, you'll find yourself longing to return. (Be sure to stop at the old-fashioned candy store!)
Livingston
Well-loved by the late Anthony Bourdain, Livingston, Montana is another must-do. Just 26 miles from Bozeman, at the entrance to Paradise Valley, this eclectic little town is home to as many farmers, ranchers, and fishers as it is writers, artists, and chefs. Situated along the banks of the Yellowstone River, it's well worth a leisurely float or a guided fishing tour, then round out your time perusing the restaurants and shops in this quaint downtown.
If you enjoyed this blog, take a look at some of our other related articles: