Best Places to Vacation in Montana
Montana is a vast state, with wide-ranging topography and charming towns, each with a unique vibe. Home to Yellowstone and Glacier National Parks, Montana has an international appeal. And while the parks are stunning, some of the best places to vacation in Montana are the small towns and state parks in between. We've listed some of our favorites, but this list is by no means exhaustive. Throughout Montana, you'll find exquisite outdoor adventures, great food and libations, live entertainment, and colorful characters.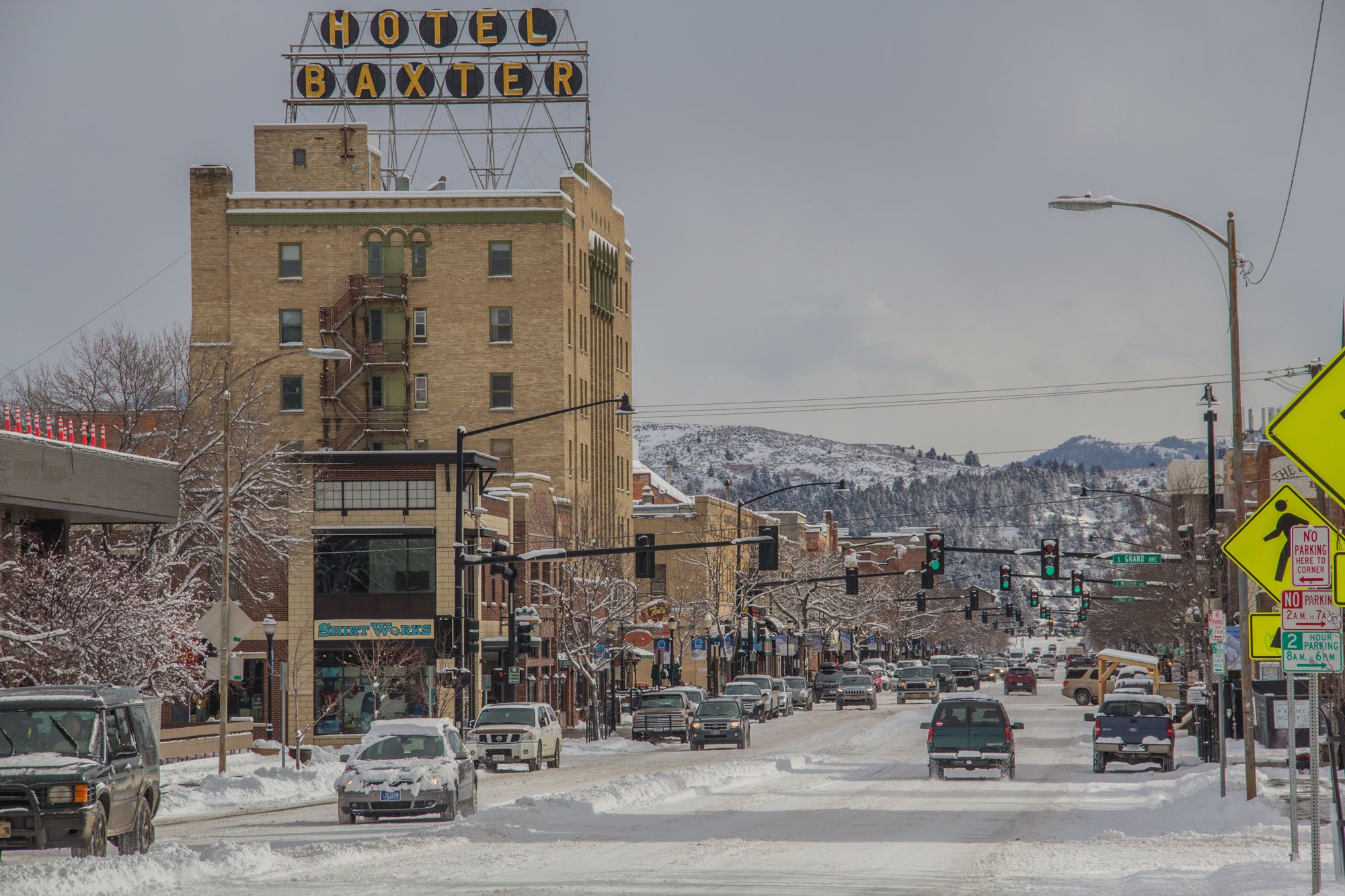 Bozeman
This former cowboy town is now a hip getaway, surrounded by mountains on all sides with a downtown that can keep you busy for days. Bridger Bowl Ski Area and Crosscut Mountain Sports Center are just a short jaunt up Bridger Canyon. Hyalite Canyon is a favorite for fishing, hiking, biking, and camping during the summer months. Plus, Bozeman Yellowstone International Airport has the best air service in Montana, including nonstop flights to major cities across the United States. With the new ELM music venue, the music scene in Bozeman is now on the map.
Big Sky
Truly a mountain town, Big Sky is an outdoor mecca. Big Sky Resort has some of the biggest skiing in America with 5,850 skiable acres and one of the most technologically advanced lift systems in North America. Hikers will never tire of the miles of trails, and anglers love the Gallatin River and nearby alpine lakes. If you're looking for a luxury vacation, you'll find incredible lodging accommodations.
West Yellowstone
Adjacent to the busiest entrance to Yellowstone National Park, West Yellowstone's west entrance is convenient for park-goers, but the town has a reputation of its own. It's a snowmobiler's dream with deep, consistent snow and 300 miles of trails. ATVs or Side-by-Sides can use those same trails during the summer. Hebgen Lake, just a few miles down the road, is a favorite for boating and fishing, and be sure to stop at the Grizzly and Wolf Discovery Center, where you can observe and learn about live animals who can't be released into the wild.

Missoula
The second biggest city in Montana is also one of the more progressive. Missoula is becoming a regional music hub drawing impressive national headliners to the Kettlehouse Amphitheater. The downtown is quite walkable and home to a rich art and cultural community. The Clark Fork River, which runs right through town, is a favorite for floating and river surfing – yes, we said surfing!
Phillipsburg and Anaconda
These two historic towns are located on either side of Georgetown Lake and Discovery Basin Ski Area. These quiet little towns are a refreshing step back in time, from quaint candy stores to classic steakhouses. Old Works Golf Course in Anaconda is a favorite among golfers. The challenging Jack Nicklaus-designed course features black sand traps and remnants of the Upper Works where they smelted ore.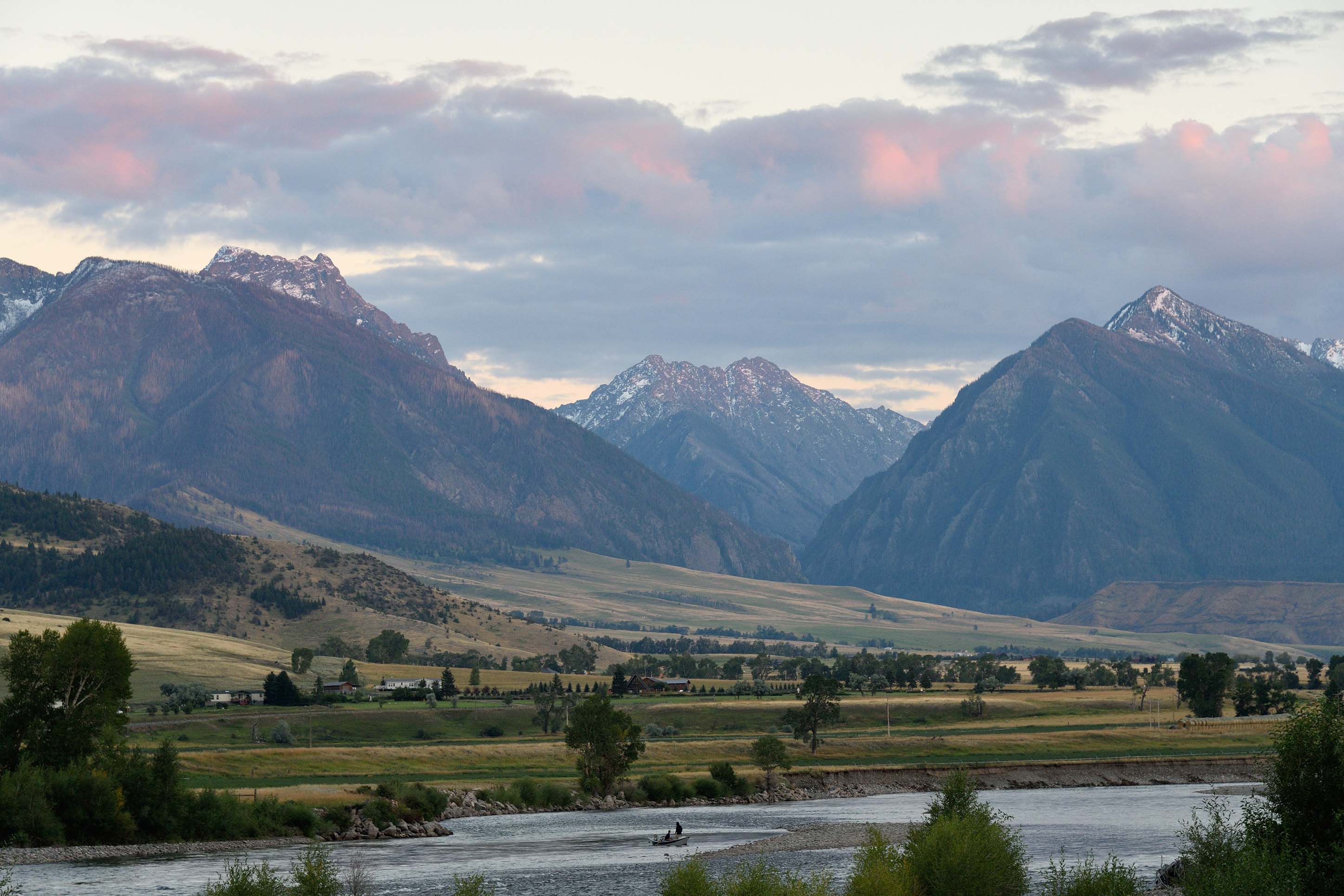 Paradise Valley
Stretching from Livingston to Gardiner, Paradise Valley is a gorgeous stretch of Montana at the north entrance to Yellowstone. Livingston has a rich art scene, interesting retail stores, and exceptional dining. The Yellowstone River runs through this valley, known for outstanding fishing and some beautiful views for those floating. There are two natural hot springs in the area, Chico Hot Springs and Yellowstone Hot Springs, which are incredibly relaxing. Gardiner, home to the Roosevelt Arch, is a great place to stay for those who want to get up early and stay out late wildlife watching in Yellowstone. This valley has a robust music scene, with four music venues and many local establishments bringing in live music.
Mokoshika State Park
Montana's largest state park, Makoshika, features badland formation and the fossil remains of Tyrannosaurus Rex, Triceratops, and other prehistoric life. Located near Glendive, the park sits close to the North Dakota border, and the massive badland formations are similar to the Dakotas.
Flathead Valley
Stretching from Polson to Whitefish with both Flathead Lake and Whitefish Lake in between, the Flathead Valley is a favorite for water lovers and skiers. In Whitefish, Big Mountain at Whitefish Mountain Resort sits close to the Canadian border and is popular for skiers and riders. Glacier National Park is on the valley's edge, with stunning mountains, lakes, and glaciers. It's completely different than Yellowstone and utterly gorgeous in its own right.
Interested in learning more about visiting Bozeman and nearby areas of Montana? Download the Bozeman Travel Guide below for everything you need to know about your next trip to Montana.
If you enjoyed this blog, take a look at some of our other related articles:
In our never-ending quest to keep up with all things new in Bozeman, we have been producing content for years and can't possibly update every blog when new businesses open or existing businesses close. Please reference the publish date and do your own due diligence when making plans.