What's New in Big Sky This Year
A lot is happening in Big Sky, Montana. Our neighboring ski community is growing into a premier, year-round destination. From resort renovations to new hotels, expanded infrastructure, and community-minded forward thinking, Big Sky is bustling in every direction.
Plans included in Big Sky 2025 – the vision for the future of Big Sky Resort – are well underway. In 2019-2020, the dining and apres' ski spaces were reimagined, bringing more dining options and a comfortable place to relax. This year brings a new lift, a new hotel and even more things to do for visitors and the local Big Sky community.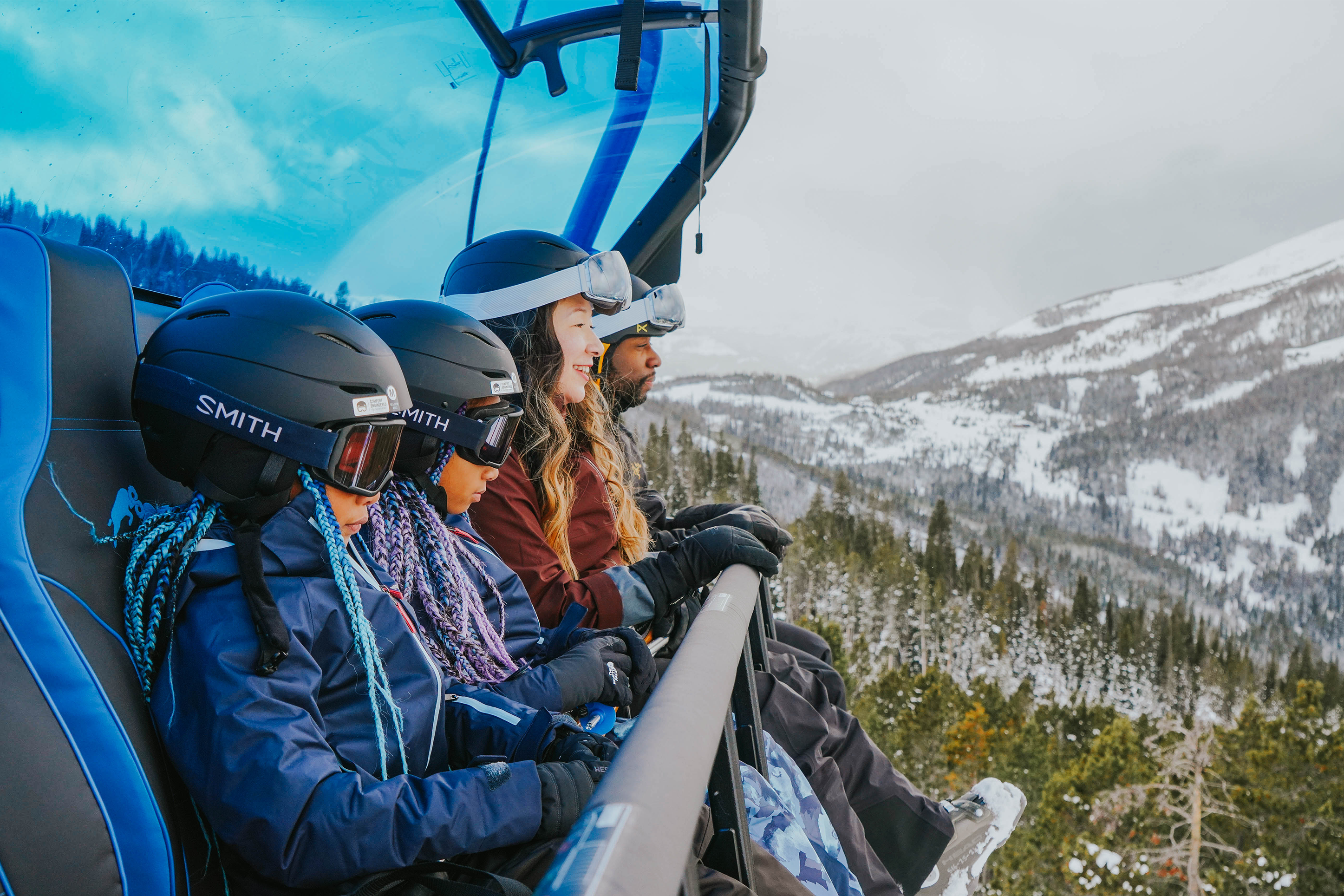 New on the Mountain
This winter, the new Swift Current 6 chairlift comes online at Big Sky Resort. North America's fastest 6-person chairlift will increase uphill capacity by 50 percent. Plus, it has ultrawide heated seats, a bubble enclosure, and individual head and footrests. Swift Current 6 will be Big Sky's third lift with heated seats and enclosed bubbles – a far cry from the two-person chairs of the old days.
As the ski resort grows in popularity, Big Sky Resort has made some operational shifts to manage the flow of people and get the Lone Peak Tram lift line back to an average of 30 minutes. As a result, all Tram rides are additional starting this season, except for the Gold and Double Black Pass holders. Tram Access Packs are available to be used throughout the season, or you can enable the auto-charge on your Sky Card when you buy tickets and pay as you go. Tram tickets will be $20-$80 depending on the time of year, holidays, and the number of skiers on the mountain.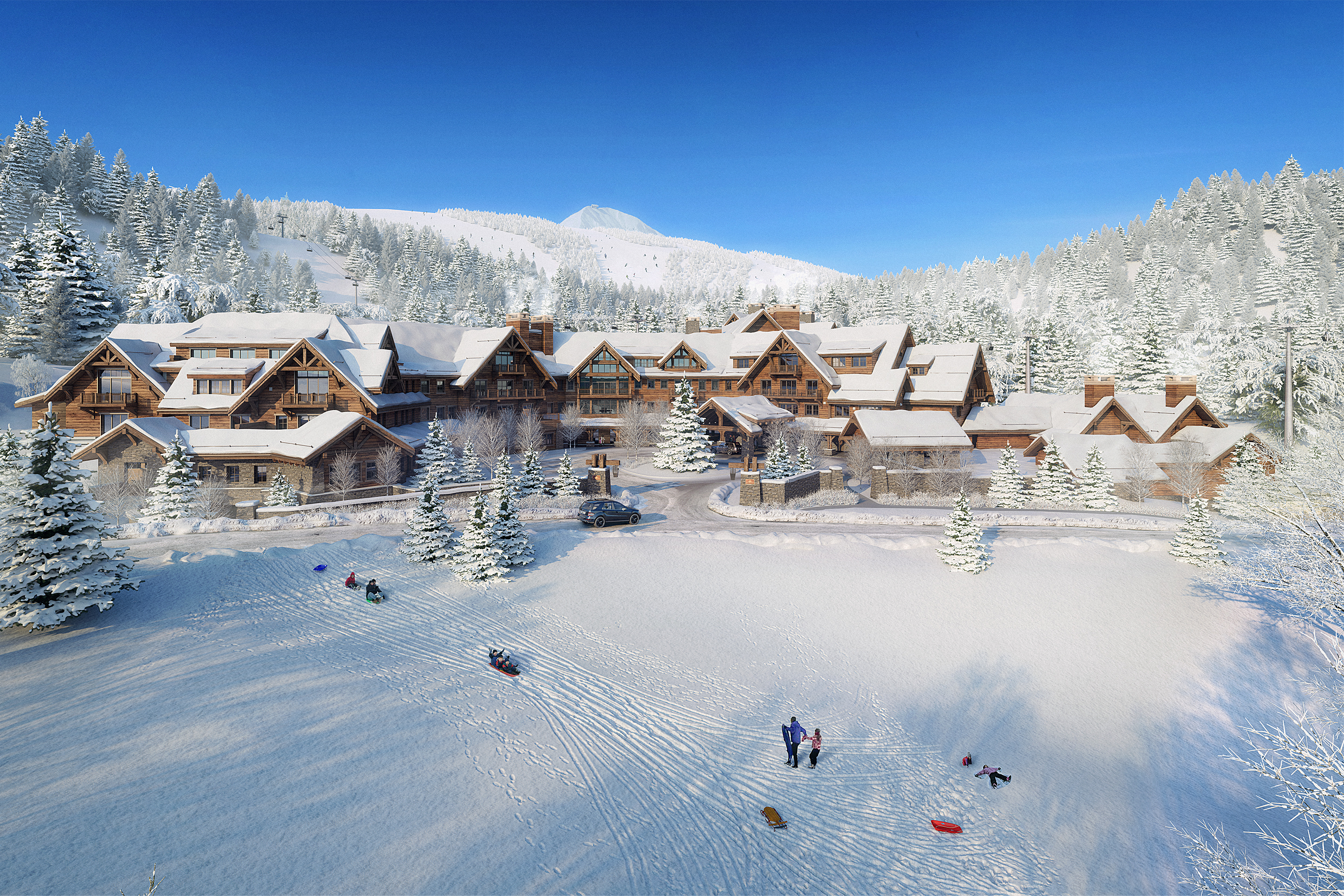 A New, Luxury Hotel
Montage, Big Sky, is slated to debut late in 2021. Located at Spanish Peaks, the luxury hotel will offer 39 residences and 150 beautifully appointed guestrooms for rent, plus their signature Spa Montage and ski-in, ski-out access. Other resort amenities will include fine dining, a bowling alley, an indoor lap pool, and a family swimming pool.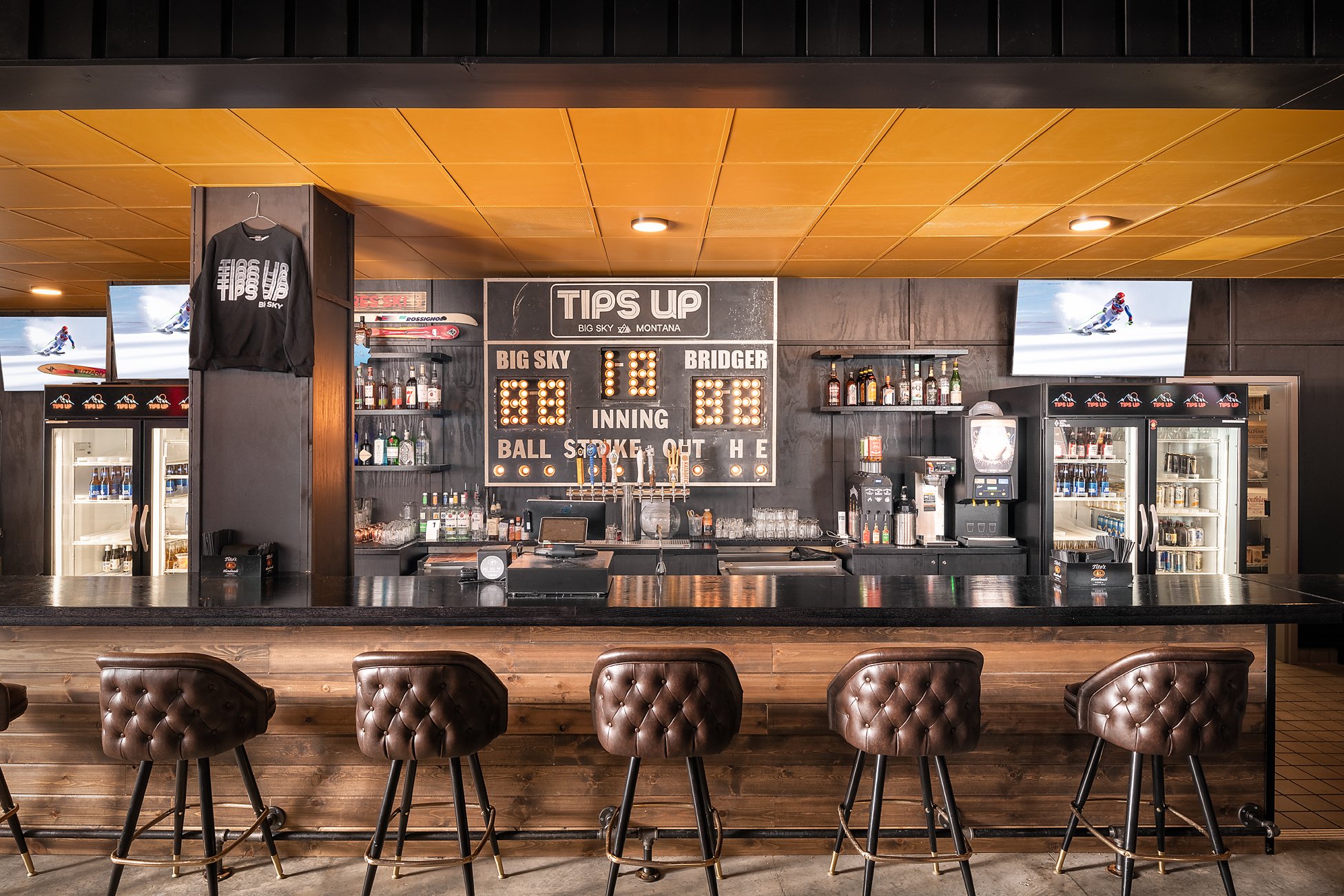 Restaurants and Bars
New restaurants and bars are getting rave reviews. Tips Up offers tasty food, live music, and lots of gaming. Try ACRE Kitchen, serving nourishing food with ingredients sourced from Montana and the nearby region for a quieter meal. And Niseko Ramen is serving up some delicious bowls—perfect for warming up after a day on the slopes.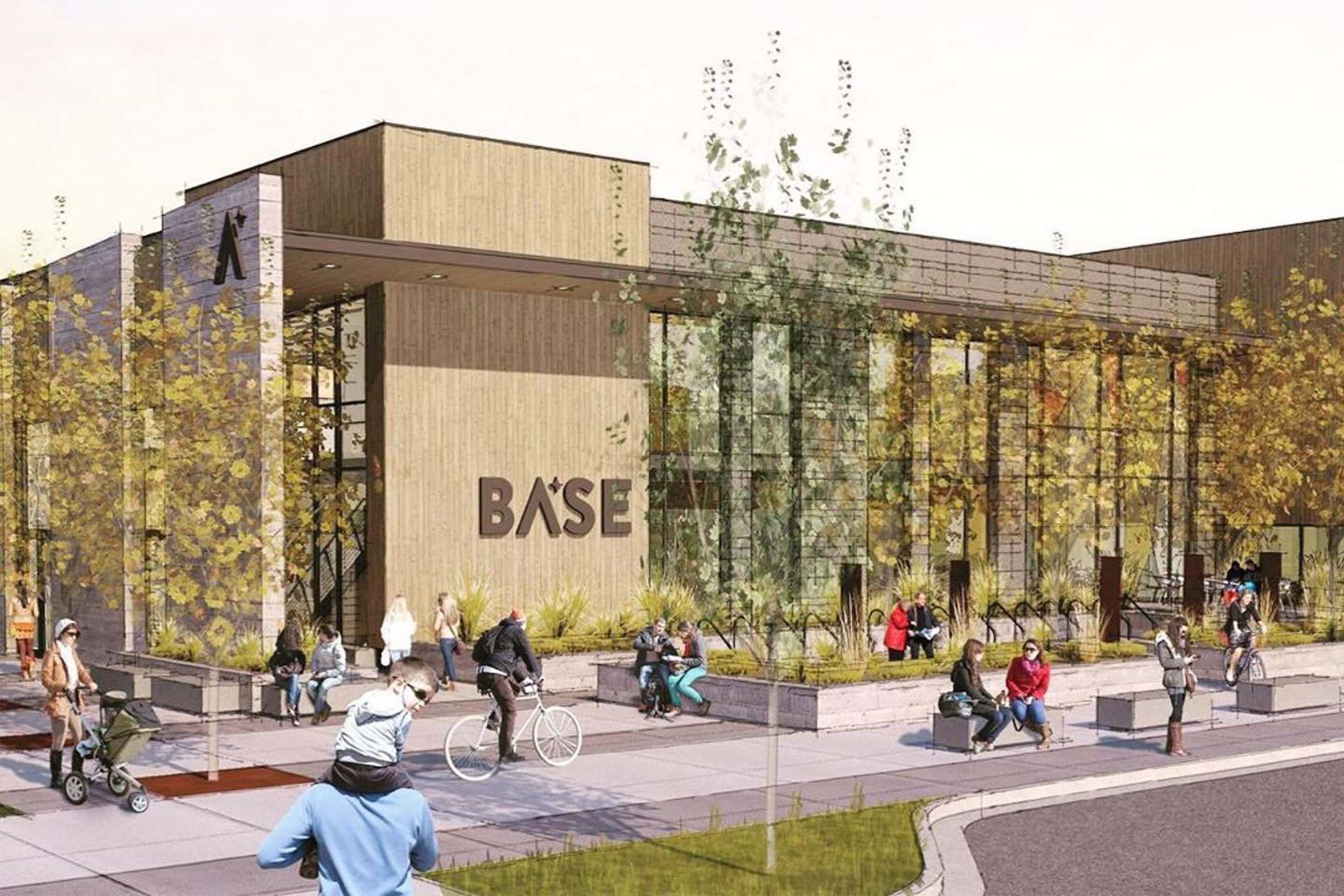 A Community Center, Coming Soon
Big Sky's community center, BASE, is slated to open early in 2022. This summer, the Len Hill Park adjacent to the property opened and is now the permanent home for Music in the Mountains, a weekly free summer concert series. In the winter months, a refrigerated ice rink will be open to the public. Once open, BASE will house community learning and fitness rooms, an indoor climbing wall with 20 routes, an arts and cultural center, a gymnasium, and offices for non-profit organizations.
Infrastructure and community-minded thinking are needed to support this kind of growth, and the residents of Big Sky are working hard to plan and help keep the change sustainable. Improvements along Highway 64 are underway with new turning lanes, stop lights and a pedestrian tunnel. Upgrades to the water and sewer facilities are complete, and a new STEAM lab has been added to the high school.
If Big Sky wasn't on your radar, it's worth considering on your next trip to Bozeman! For more information about things to do in Big Sky, head to www.visitbigsky.com.
If you enjoyed this blog, take a look at some of our other related articles at Bozemancvb.com.