5 Favorite Ski Runs at Big Sky Resort
Big Sky Resort is off to a banner ski season with early and persistent snowfall and regularly cold temperatures. On average, Big Sky gets 400" of cold, dry, fluffy Rocky Mountain Snow per year. And, with 5,800 skiable acres, 4,350 vertical feet, and a skier density of 2 acres per skier, you can understand why Big Sky is quickly becoming one of the west's best ski resorts.
The top of Lone Mountain reaches an elevation of 11,166 feet, with views of two national parks and three states. It has 39 lifts with 300 named runs made up of a nice variety of terrain; 23% beginner, 25% intermediate, 34% advanced, 13% expert, and 5% extreme.
In recent years, the resort has invested in what is now the most technologically advanced lift system in North America. Ramcharger 8 is an 8-person lift with heated seats and a weather bubble, and Swift Current 6, also with a bubble, is the fastest chairlift in North America. This past summer, they began work on the new tram, scheduled to be in operation for the 2023-24 ski season.
Big Sky has five terrain parks, all progressively more difficult, allowing all abilities to enjoy the jumps and rails. And they installed new snowmaking over Swift Current 6 and Explorer areas, leaving the parks less dependent on natural snowfall.
With this much terrain, it's hard to decide where to even begin to explore! We've put together five of our favorite runs in varying degrees of difficulty, but don't be afraid to pick an area and explore; the terrain is seemingly endless!

Beginner: Horseshoe, on the Madison Base Side
This groomer off the top of Lone Tree Lift sits at the far side of the ski area and twists three miles along the ridge. The rolling hills make for fun turns, and the view of the Spanish Peaks is incredible.
Intermediate: Mad Wolf to Elk Park Meadows, Andesite Mountain
This side of the resort tends to get more sun and is excellent afternoon skiing. Take Powderseeker 8 to the top of Andesite, then head toward Mad Wolf, a leg burner down to Elk Park Meadows. It's a long run, with a significant fall line and room for many turns, then take the Thunderwolf lift back to the top of Andesite to return to Mountain Village.
Intermediate: Top of Six Shooter to Madison Base
Another North Side run, there are several routes down from the top of the Six Shooter Lift. We particularly like Elkhorn, which merges into Meriweather closer to the base. Again, it's a nice mix of ungroomed and groomed terrain, with wide runs and a long ride to the bottom.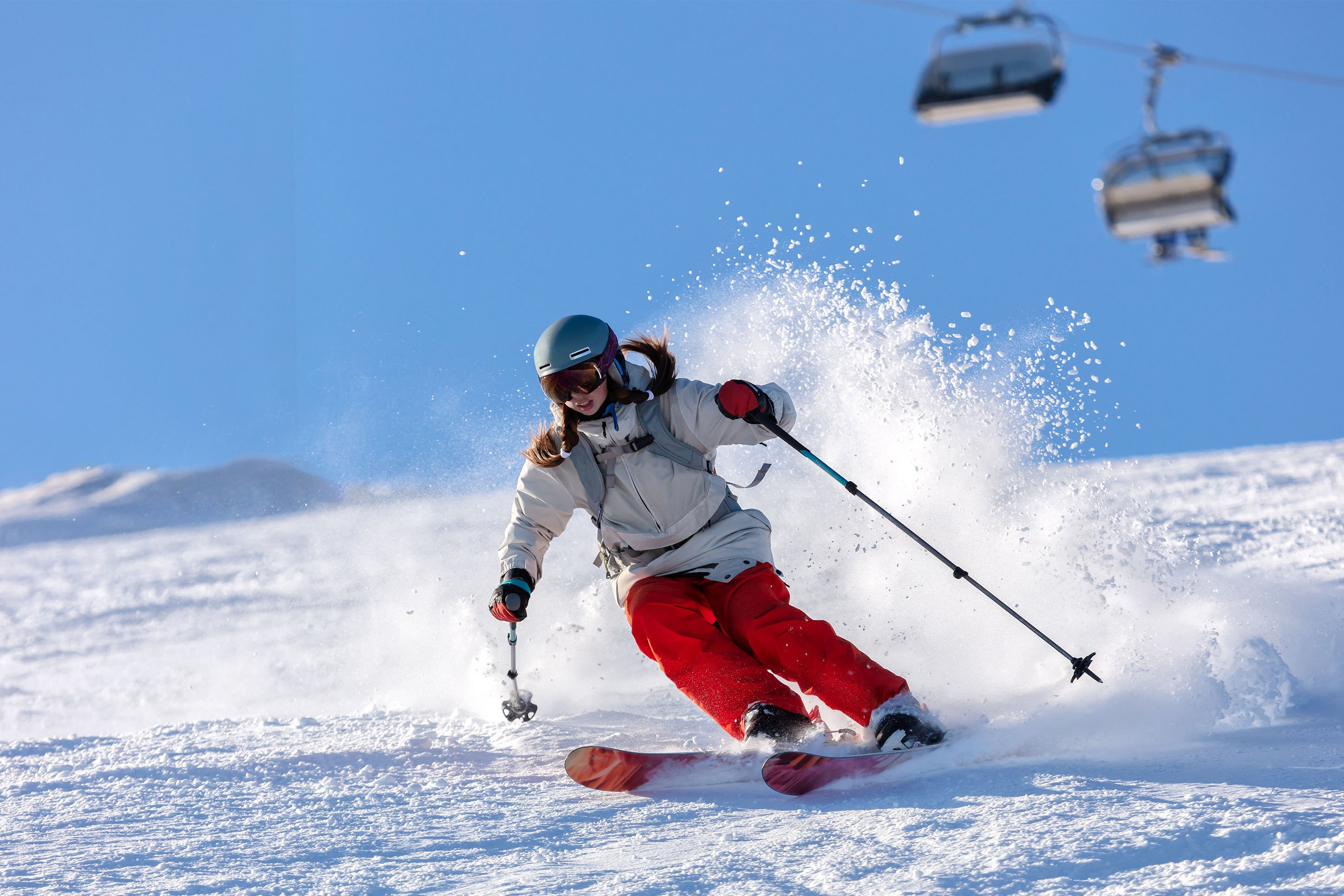 Expert: Liberty Bowl from the Top of the Tram
On a powder day, there's nothing better. From the top of the tram to Mountain Village is six miles of killer terrain. Take a side trip to the Dakotas and explore that area before taking Screaming Left back toward Shedhorn Grill and Skittles Road back to Mountain Village.
Extreme: The Big Couloir, top of Lone Peak
The most well-known extreme ski run on Lone Peak is The Big Couloir, and it's not for the faint of heart. Standing at the top of Lone Mountain feels like being at the top of the world, and the chute is steep, not very wide, and utterly challenging. You'll need a beacon, a partner, and a solid skill set. Only two skiers are allowed to descend every 15 minutes, so head to the Ski Patrol Outpost to get a time, test your beacon and learn about the conditions. If you don't have a partner, you can hire a tram guide through Mountain Snow Sports.
If you enjoyed this blog, take a look at some of our other related articles:
In our never-ending quest to keep up with all things new in Bozeman, we have been producing content for years and can't possibly update every blog when new businesses open or existing businesses close. Please reference the publish date and do your own due diligence when making plans.