Big Sky 2025: Montana's Premier Mountain Destination
Big Sky Resort has big things underway. Big Sky 2025 is an ambitious 10-year capital plan aimed at transforming Big Sky and its terrain into a world-class, multi-season mountain destination, and they are well on their way. The project focuses on four elements:
The alpine experience
Reimagining the Mountain Village
Supporting local community development
Increasing access to Big Sky

What's to Love About Big Sky
Lone Mountain already holds some of the best skiing in North America. The average 400+ inches of annual snowfall is where it all starts. Add in 5,850 skiable acres (which equates to an average of more than one acre per skier) and 4,350 vertical feet, and you can see why Big Sky is so well-loved. The 300 marked runs vary from dynamic, wide-open groomers to challenging steeps.
But new things are opening this year or are currently in the works to meet the objectives of the Big Sky 2025 plan.
Improving the Alpine Experience
Seeking to create the most technologically advanced lift network in North America, the resort has installed five major lifts since announcing the project in 2015, including Ramcharger 8, the first eight-seat D-line lift on the continent. This season, the new Swift Current 6 will debut—the fastest chairlift in North America. The new lift will increase uphill capacity by 50% and decrease the ride time by 5 minutes. This will be the third lift on the hill with ultrawide, heated seats, and a waterproof bubble, making it an exceptionally comfortable ride.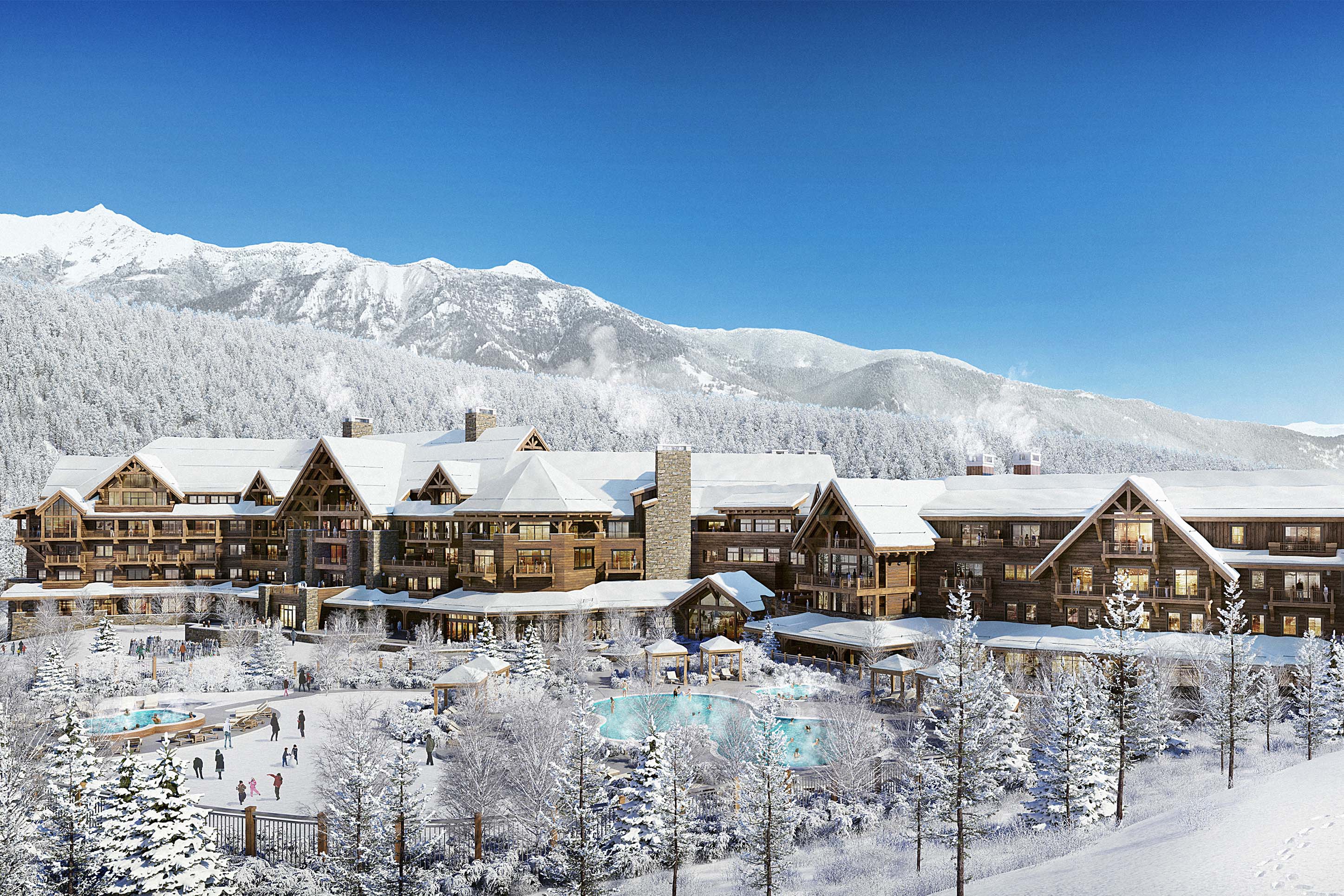 Reimagining the Mountain Village
Mountain Village, the hub at the base of the mountain, recently got a facelift. In 2019, the former Mountain Mall was reimagined into The Exchange, the on-hill center of shopping, dining, lockers, and gathering spaces. On the top floor, Vista Hall now has six eateries, a new bar, fireplaces, and expanded deck space.
Lodging at the resort has been reimagined and modernized. Summit Hotel, the premier slope-side lodge, has 213 renovated rooms combining Montana warmth with an alpine luxe aesthetic. The natural and sleek appeal gives a contemporary nod to ski culture. Cozy common spaces and renovated dining are welcoming after a big day on the slopes. Huntley Lodge, another slope-side ski lodge, now has 130 reimagined guest rooms with expanded bathrooms and wet bars. Seventy of the original rooms remain the same, with the new name, "Legacy Hall." Plans for the resort call for a ski/in-ski/out community with some of the best homesites on Lone Mountain.
Supporting the Big Sky Community
Supporting the community, including local partnerships, initiatives, and organizations, is another essential pillar of the Big Sky 2025 plan. For example, the Forever Project is Big Sky Resort's sustainability road map to reach net-zero carbon emissions by 2030. This year, they have sourced a global purchase of renewable energy credits already working toward that goal. In addition, 100% of their electrical use is carbon-free as of January 2021, and the lift network was the first to go carbon-free in March 2020.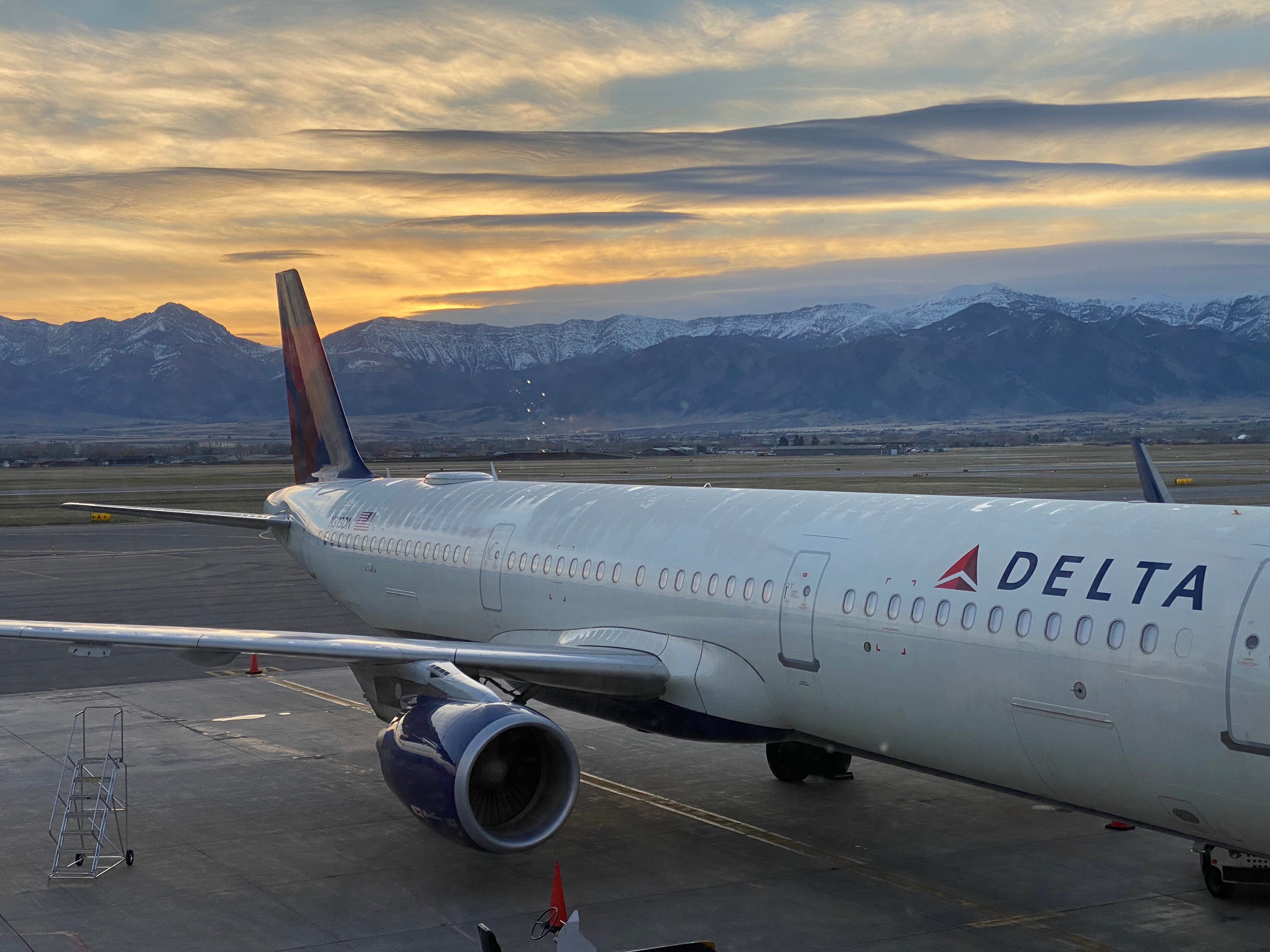 Increasing Access to Big Sky
Accessing Big Sky has never been easier. Working with Bozeman Yellowstone International Airport (BZN), along with local and regional tourism partners, including Visit Bozeman, Bozeman is now the most well-served ski destination outside of major hubs with non-stop service to 20 cities across the United States. The 2021-22 season has a 45% increase in capacity versus the record-setting winter of 2019-20. In addition, BZN now has nine airline carriers, with Southwest Airlines coming on board in 2021.
Visit Big Sky During Your Trip to Bozeman
Located just 50 miles from Bozeman, and 58 miles from Yellowstone National Park, Big Sky is an ideal spot to explore the outer regions of Gallatin County. While best known for its winter recreation, spring, summer, and fall are fantastic times to visit with lift-served downhill mountain biking, zip-lining, golfing, and miles of hiking.
Big Sky Town Center located nearby hosts several community events throughout the year, including Music in the Mountains, a free outdoor summer concert series, the Big Sky Farmer's Market, and the Holiday Stroll.
Looking to make a day-trip to Big Sky during your trip to Bozeman? Check out these blogs for tips and recommendations in any season: