The Perfect Day Trip to Big Sky from Bozeman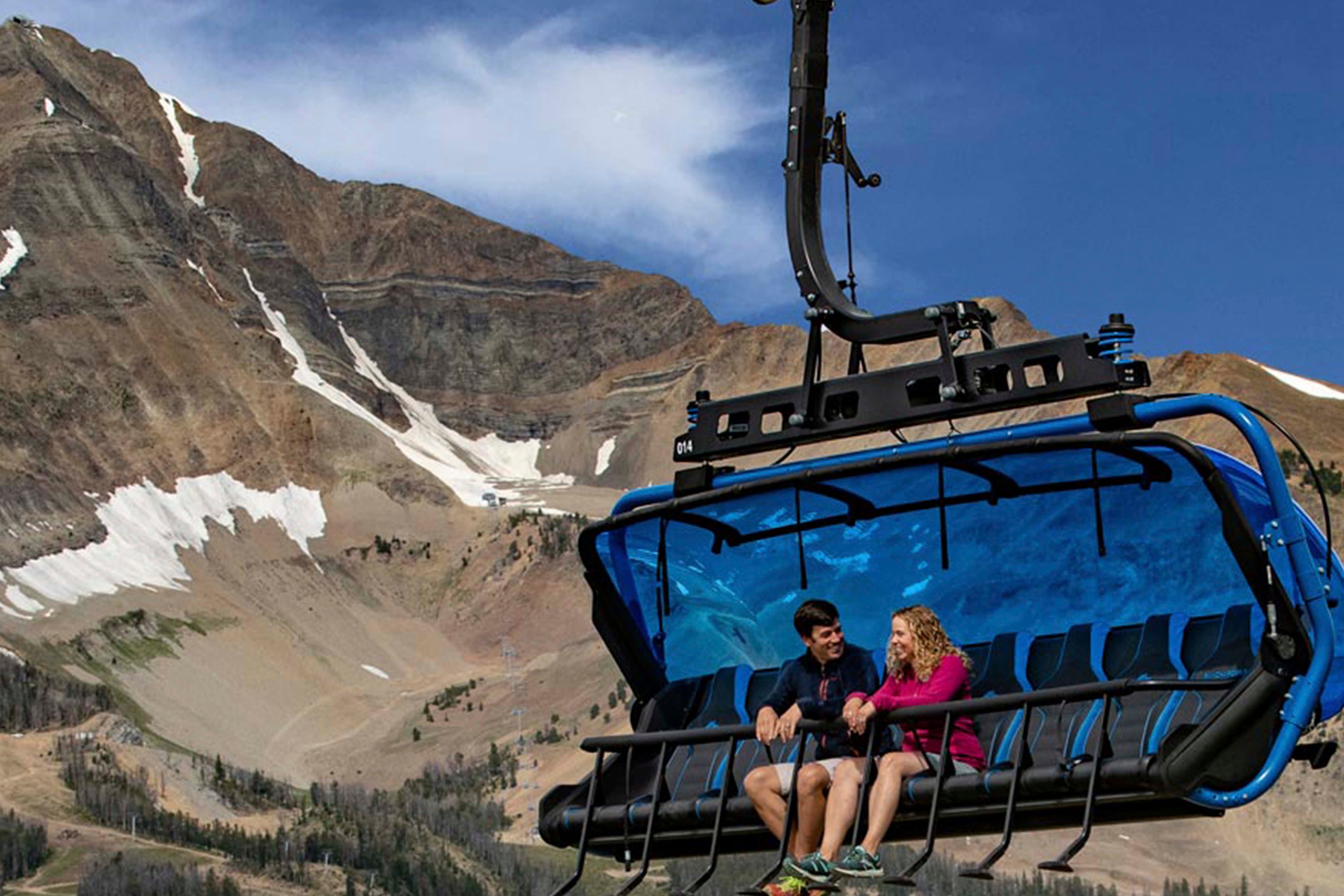 Mainly known for being one of the best skiing spots in the U.S. as well as the biggest, Big Sky has an extraordinary summer experience that rivals that of winter.
The town and resort host a variety of exciting activities and events going on throughout the entire summer, which is why many guests turn into repeat visitors of the area. Before you start planning your trip, be sure to check out the city's event calendar for concerts, markets, rodeos and more that may be happening during your stay.
Start your summer day trip to Big Sky with the beautiful drive into the small mountain town. The route coming from Bozeman is a scenic drive you won't soon forget. The winding roads cut through the mountainous area, hugged by the Gallatin River. If you're lucky, you might just spot a bighorn sheep.
Once in the town of Big Sky, we suggest grabbing a quick snack or brunch to fuel up for your adventures ahead. Then head up to the resort and let the fun begin. Be sure to wander throughout the resort area in the morning before it gets busy to enjoy the beautifully designed village. There is a lot to check out and a cooler morning usually beats a hot afternoon.
Morning Activity
Check-in with your group of family to decide what kind of activity you want to do for the first part of the day. There are tons of options for every interest and ability level, including:
Spanning over 16 miles of rolling trails through forest, wetlands, and wildflowers, explore the area to find one of The World's 10 Greatest Hikes, such as Beehive Basin. Roaring streams, distant snow-clad peaks, and clean, crisp mountain air all surround you while hiking around Big Sky.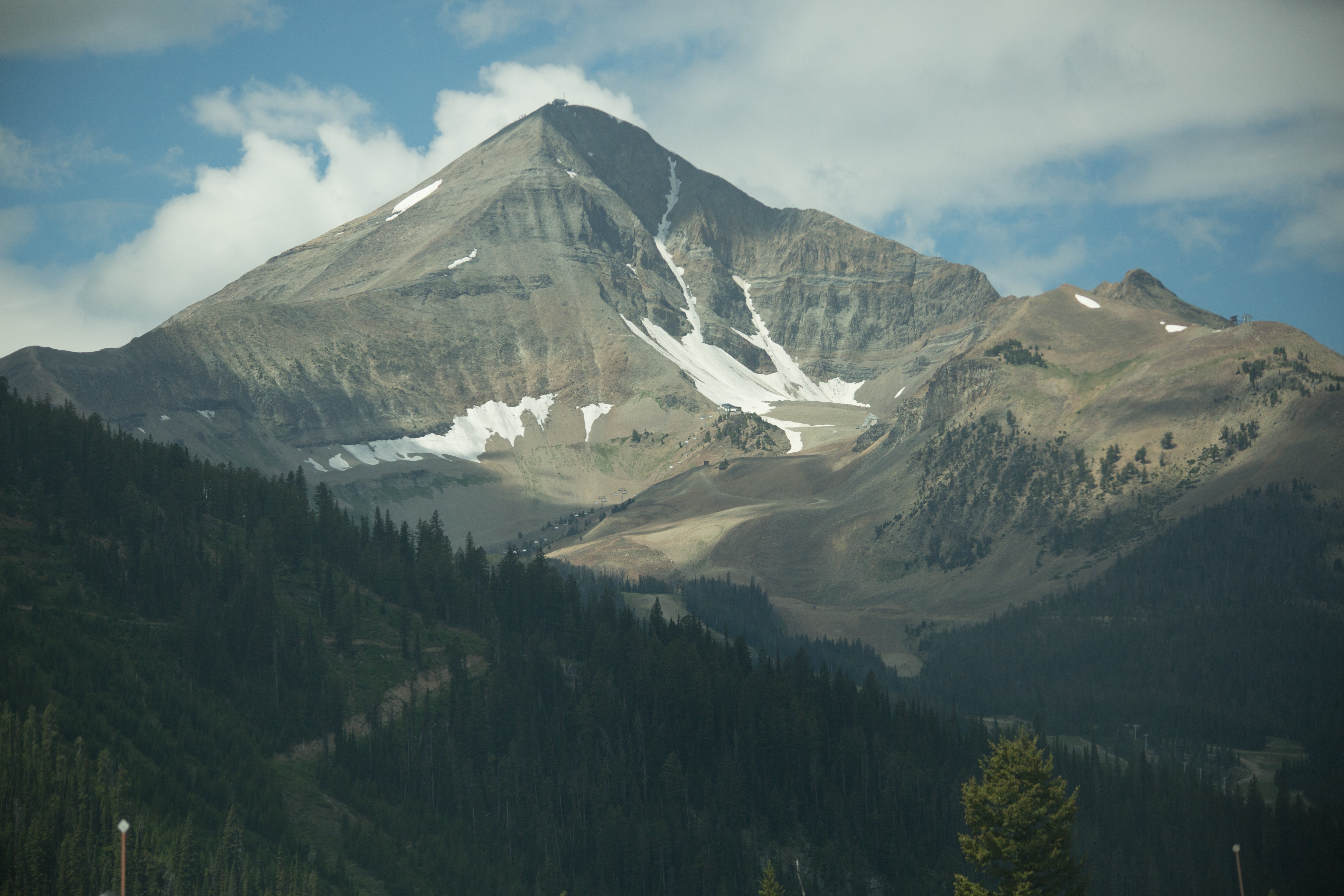 There are currently two zip-lining options in Big Sky. The Nature Zipline Tour is a low-impact, 3 line course which features segments ranging from 350 feet to 500 feet in length and 30 to 60 feet in the air. The Adventure Zipline Tour is for thrill-seekers and starts with a chair lift ride on the Explorer to 4,400 feet with a total of 4 sections at roughly 150 feet above the forest floor.
Hit the trail with a reliable steed and seasoned wrangler. Guided tours from one hour to all day can be enjoyed in the midst of our wilderness areas. Wildlife viewing, scenic vistas and maybe even a colorful story or two are all included. Beginners or experienced riders are welcome with many options to choose from.
The Big Sky Resort Golf Course is an 18 hole, par 72 course at 6,300 feet above sea level and offers longer drives and spectacular views of Lone Peak. The golf course, which winds along the wildlife-rich banks of the West Fork of the Gallatin River, was designed by the late great Arnold Palmer. If you're looking to change up your game, speed through the course at a faster pace with the new golf boards.
Enjoy chairlift-serviced downhill mountain biking for all levels and abilities, with connector trails that allow bikers to ride all the way to the Big Sky town center. Plus, Big Sky Resort ranked in the Top Five Best Bike Parks in the Northwest for the third consecutive year by MTBParks.com.
Play in either the 9-hole beginner course off Ramcharger lift or in our intermediate to advanced 9-hole course off Explorer lift. Access courses with the purchase of a Scenic Lift ticket or hike Huckleberry to access the Explorer course.
Take a mining bag and use a screen box to sift the rough out and explore the gemstones that appear. Located in front of Basecamp, this is a fun activity for the family and a great gemstone takeaway for all ages.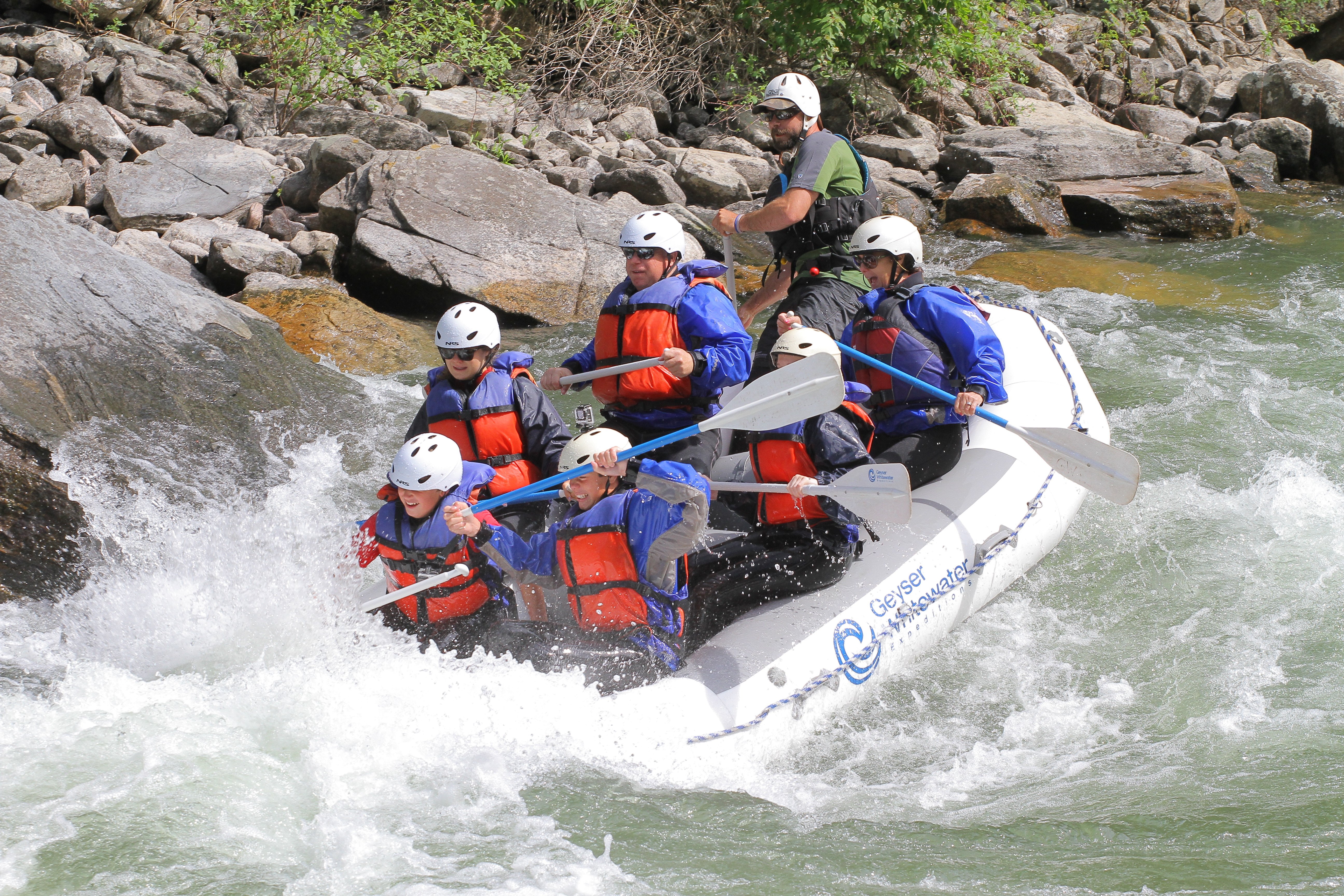 Winter run-off and brisk currents provide lots of exciting whitewater rafting options in Big Sky. The guided options give you the choice of an adrenaline-filled raft or a relaxing float through rollicking whitewater or gentle riffles all while equipped with the safest gear and knowledgeable staff. Both half and full-day excursions are available for groups.
The marina has everything you need for either an hour or all day on the lake. Choose to rent paddleboards, pedal boats, canoes, or kayaks with hourly or family passes available.
Enjoy the scenery on Ramcharger and Swift Current, high-speed quad lifts, and Explorer. Have a picnic at the top, access hiking trails or just take in the views. A summer chairlift ride is fun for the whole family. Big Sky Resort also just recently installed one of the most state-of-the-art chairlifts in the industry. Powder Seeker, located in The Bowl area, is a six-seat, high-speed chairlift with blue bubble covers and heated seats.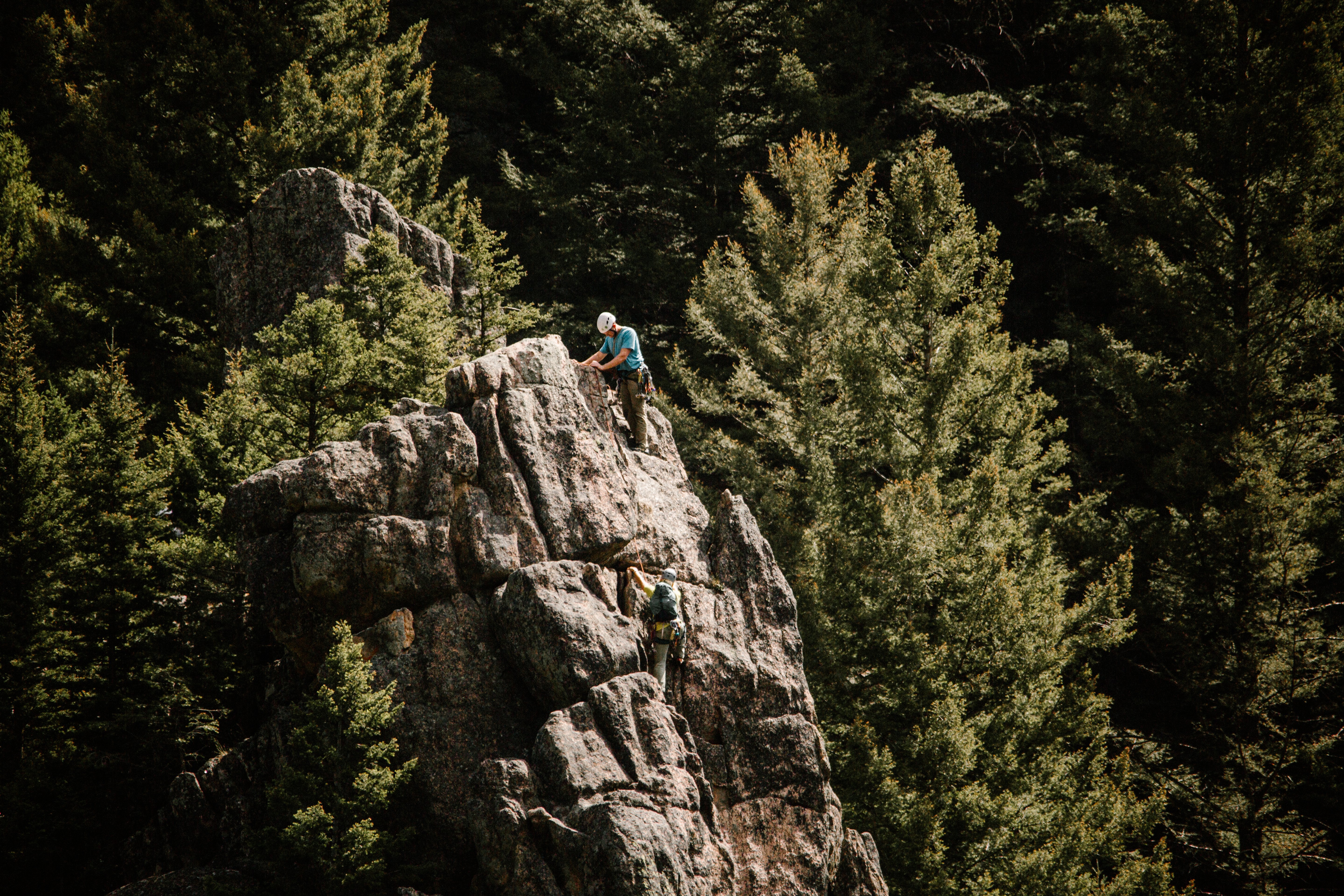 Try rock climbing in the beautiful scenic Gallatin Canyon with guides that work with individuals and groups of all climbing levels.
There are more than six guide services to choose from with five blue-ribbon trout streams in Southwestern Montana — including Big Sky's Gallatin River. Other legendary rivers nearby are the Madison, Big Hole, Yellowstone, and Missouri.
For a thrilling personal or team challenge, try Big Sky's high ropes course. It has more than ten elements suspended 20-30 feet above the ground. You are safely harnessed in while you attempt features such as the Pirates Crossing or Swinging Beams under the supervision of a skilled guide.
At 11,166 feet, the summit of Lone Mountain includes a chair lift, safari-style vehicle ride, and the Lone Peak Tram to the top that offers a spectacular view of three states, two national parks, wildlife, and of course many mountains. Guests often spot eagles, mountain goats, and other wild critters during the 2.5-hour Lone Peak Expedition.
Amuse your friends and family with a lively game of paintball in the Outdoor Arena. Rates include equipment and a referee who can recommend suitable games for all groups. Camouflage outerwear is provided - no need to worry about doing laundry afterward!
After a quick ride up Ramcharger (single ride included with purchase) with Lone Peak as your backdrop, you'll be hard-pressed to find a better location to develop new or hone your existing archery skills. You'll be using a Genesis compound bow while shooting at four targets set 15 yards away.
Head up Ramcharger on Andesite Mountain and shoot some skeet all while immersed in nature and beautiful surroundings, all with Lone Peak as your backdrop.
Kids' activities found throughout the resort include the bungee trampoline, climbing wall, giant swing, kids' zip line, and more in the Mountain Village Plaza. There are also afternoon programs open Monday through Saturday during the summer season. The themed events start at 4:00 pm and last until 6:00 pm for all kids age four and older.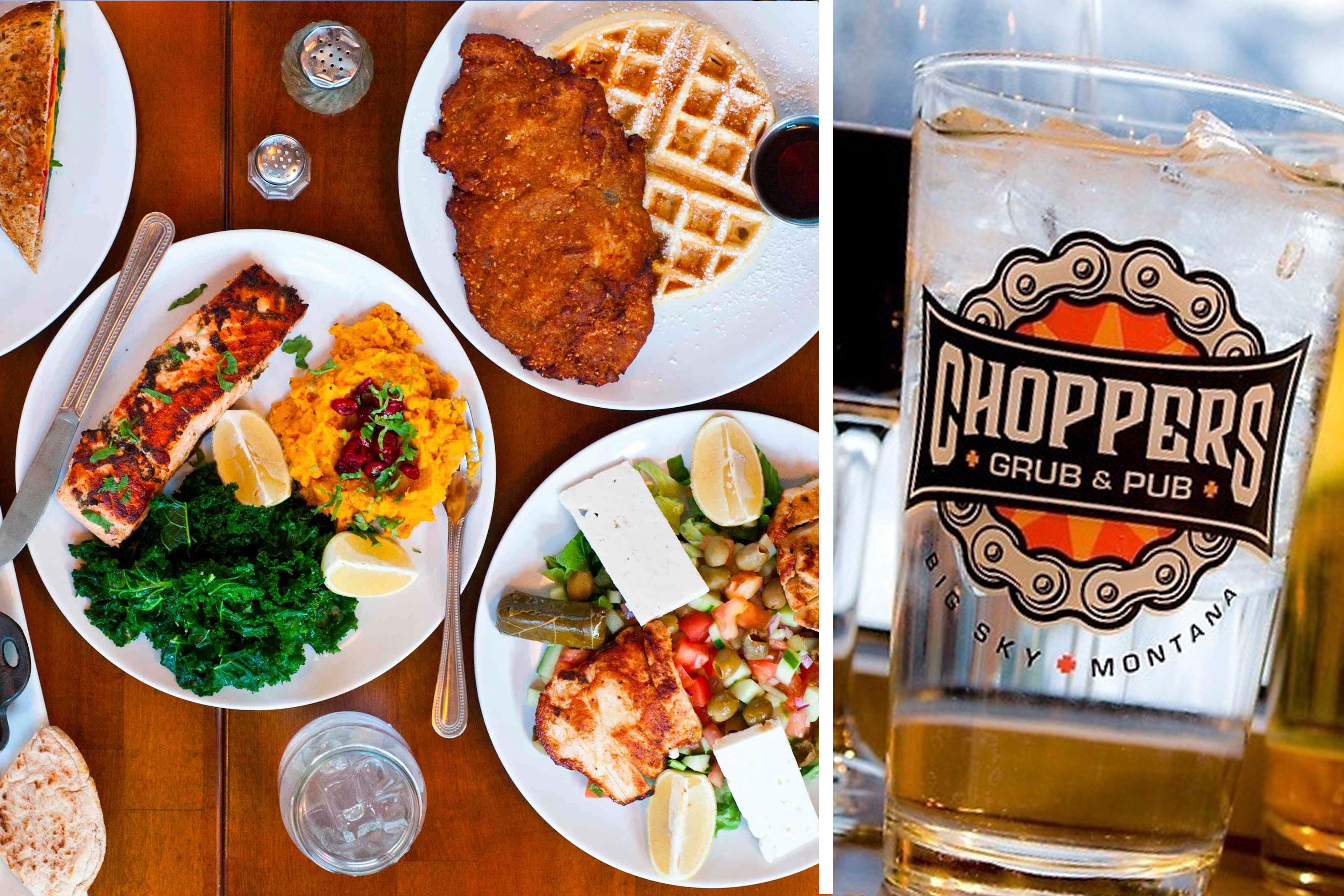 Lunch Break
After your morning activity, take a lunch break at one of the many great options in Big Sky. Big Sky plays host to over 50 dining options both in town and at the resort. Choppers Grub & Pub is a unique place to dine for a meal. The eatery is fully committed to its motorcycle vibe which can be seen throughout the restaurant.
Immediately upon entering, you'll be greeted with their custom "Choppers" motorcycle straight away with a backdrop of their massive wine selection. The attention to detail is impressive from their themed lights, bar, tables, with even a motorcycle chain cemented into their walkway coming into the restaurant.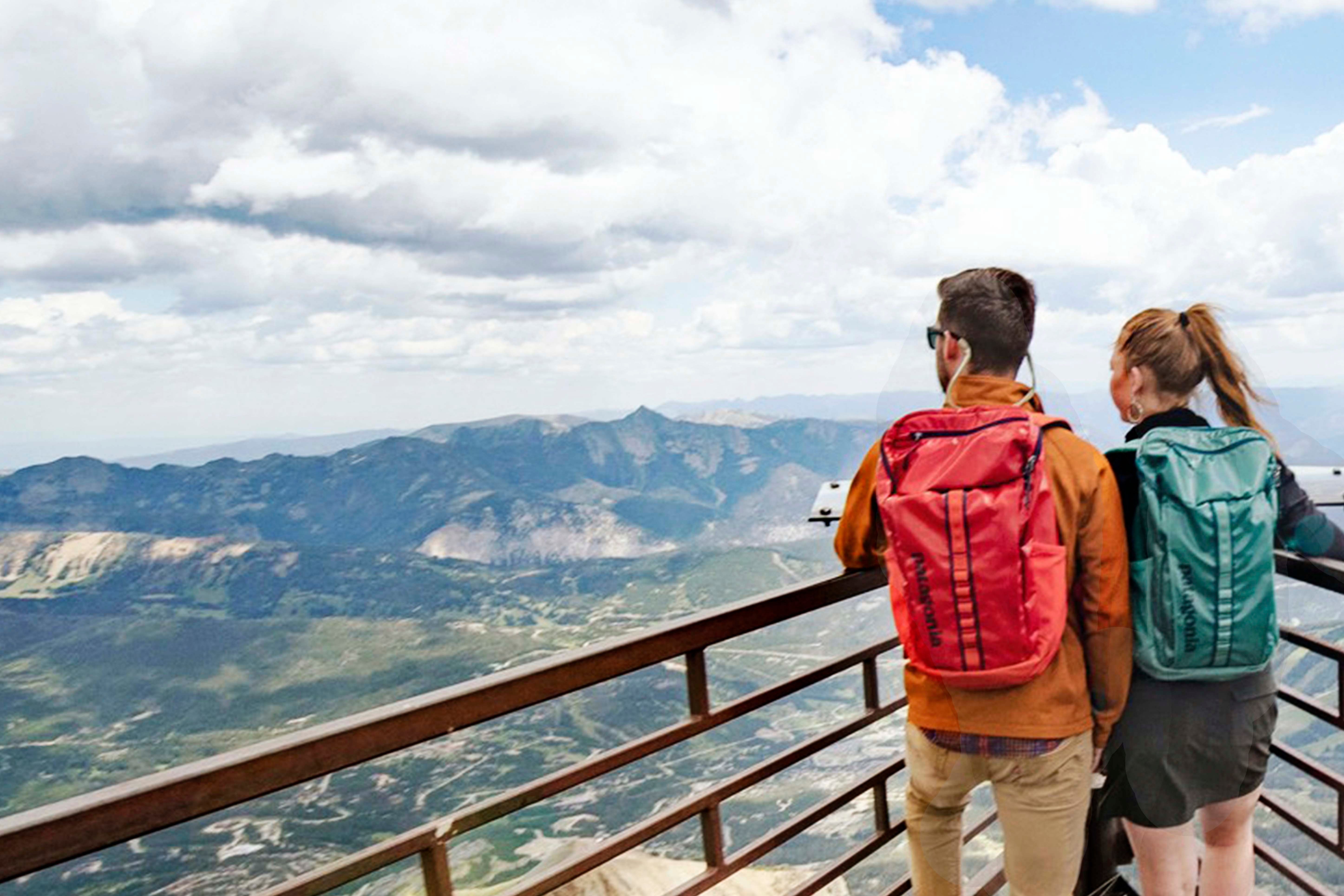 Afternoon Activity
Once you've filled an empty stomach, take in another activity in the afternoon. The Lone Peak Expedition Ride is highly recommended for an afternoon adventure. The peak typically experiences warmer temperatures in the afternoon but make sure to still dress in layers, as even a hot day at the resort can result in 50-degree weather up at the top of the mountain. This activity is a fun way to experience a bird's eye view of the area with visitors of all ages and activity levels. Oh, and did we mention it's a pretty spectacular view?
After a ride to the top of the mountain, take a minute to unwind with some smaller Basecamp activities like mini golf, giant chair swing, trampoline, ropes course, rock wall, or shopping in the various shops and stores located throughout the resort area.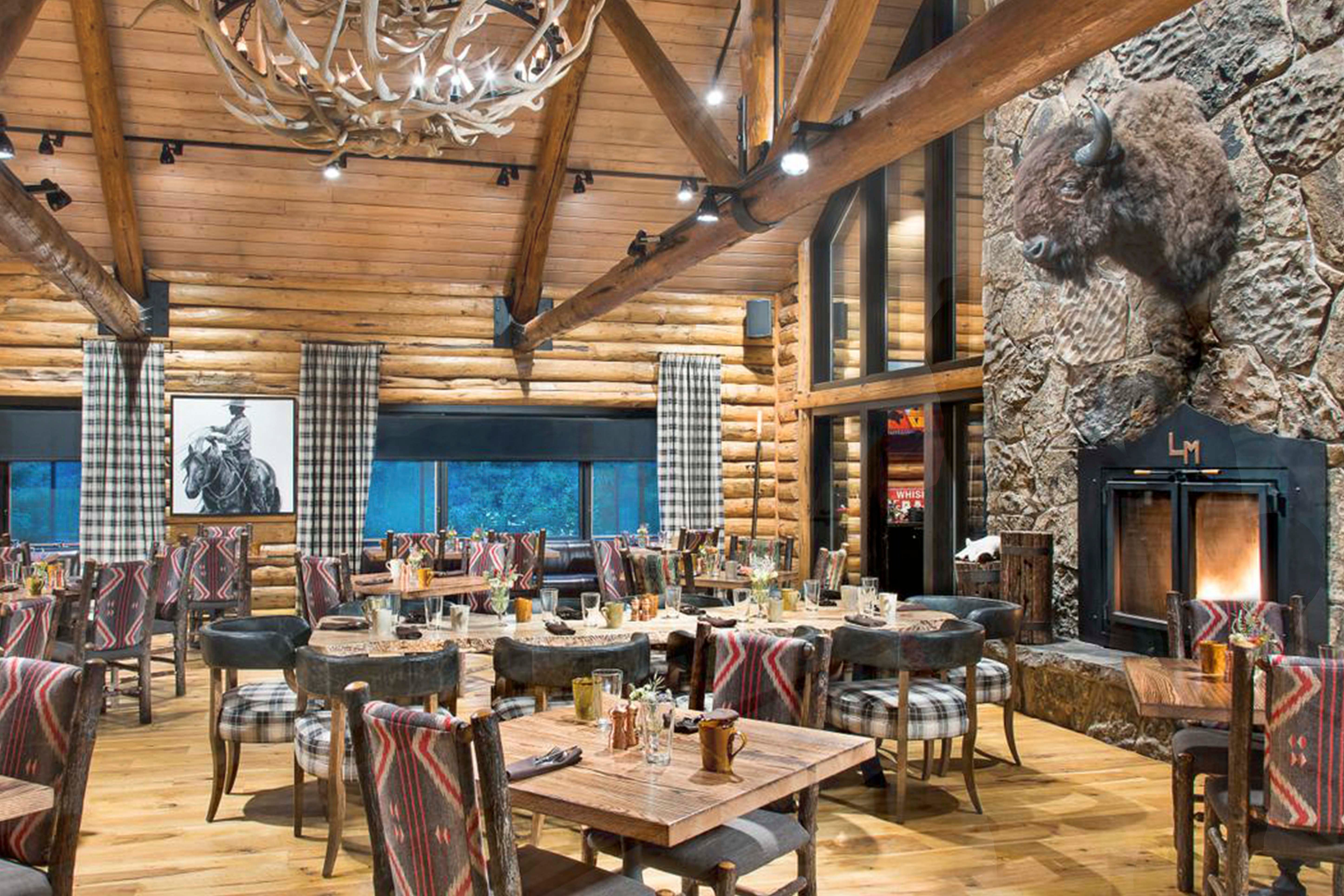 Dinner Bell
By this time, your stomach will be growling again. It's a perfect time to sit down and enjoy a meal while reminiscing about the day you've had so far. From sushi to Mexican to brews and burgers, you'll be sure to find the type of cuisine you're craving.
Spend your next few hours enjoying Big Sky by taking a ride on the chairlifts or treat yourself to a craft beer at one of the top-notch breweries in town. Whatever you do, plan on catching the sunset. There's a reason they call it the Big Sky.
Both breweries in Big Sky, Beehive Basin Brewery and Lone Mountain Brewery & Taphouse, have great atmospheres that welcome the whole family with games and music that's fun for all.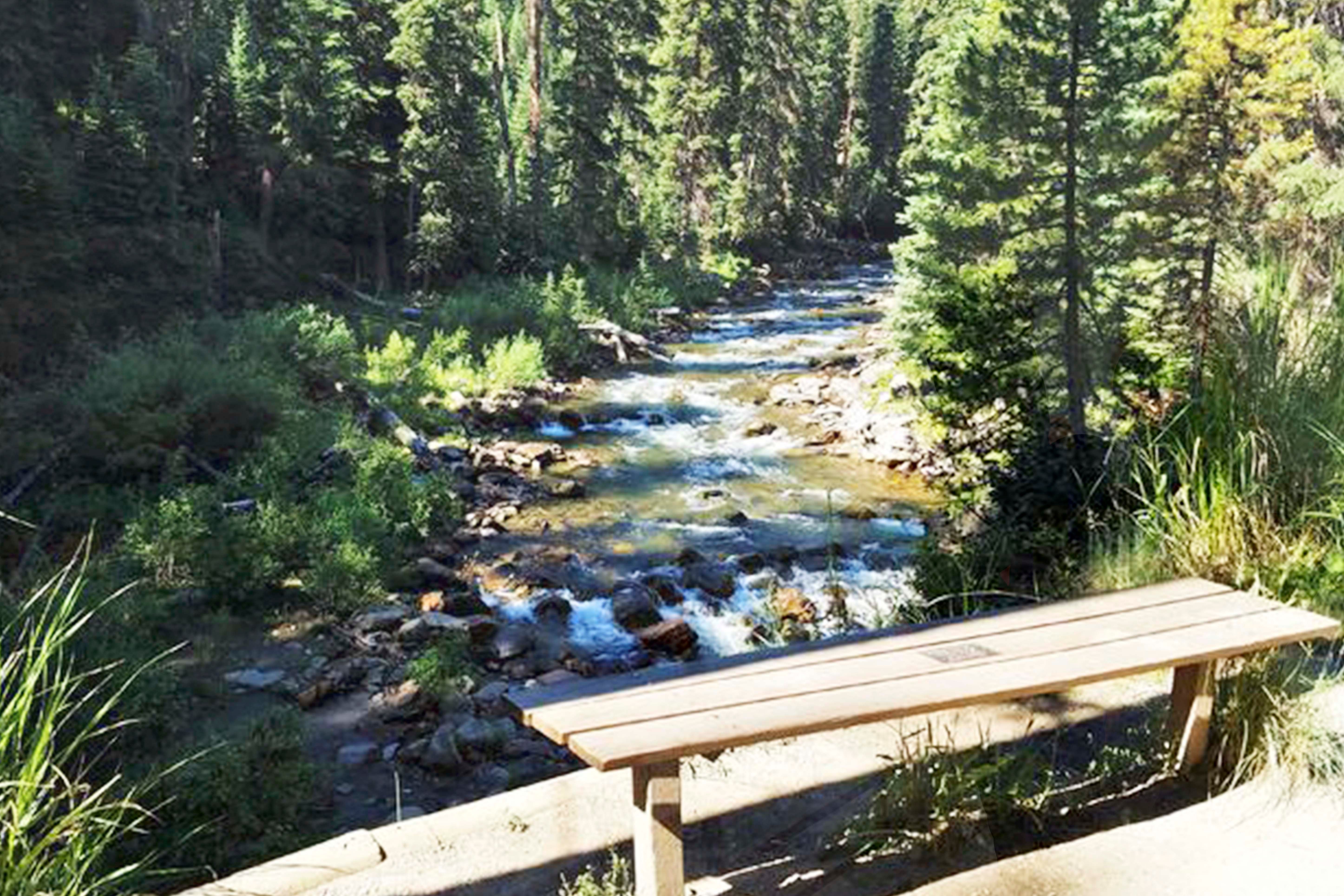 Evening Activity
Depending on the energy levels, your evening could be filled with relaxing, an evening walk around the area, or a quick hike. There's an incredible beauty that Big Sky emits through its massive network of trails that span for many miles.
Ousel Falls Park Trail is a 1.6 mile lightly trafficked out and back trail located near Gallatin Gateway, Montana with only an elevation gain of 469 feet. It features a waterfall and is suitable for all skill levels but primarily used for hiking, walking, nature trips, and birding which is best used from May until October. Dogs are also welcome on this trail.
Summer Events
Depending on when you visit Big Sky, you might be able to take up an event going on throughout the town. For a list of events going on in the town, check out Big Sky's list of events.
One popular event going on throughout the summer is Music in the Mountains where free music from local and traveling artists provides entertainment in the town's center park, with gates opening at 6 p.m. and music at 7 p.m. Music in the Mountains runs from June through September with music every Thursday.
The Annual Rut Mountain Run is ranked as one of The World's 8 Toughest Races by Outside Magazine. It's a festival that's been growing in popularity each year. There are several races held during this three-day event including the 50K, 28K, 11K, VK (Vertical Kilometer), and the Rut Runts Run. Some of the best mountain runners in the world test their skills and endurance as they summit Lone Peak at 11,166 feet. The Rut Mountain Run is also the only International Skyrunner sanctioned event in all of North America.
Future of Big Sky
The future for Big Sky looks bright. They recently announced their 10-year vision for investing $150 million in on-mountain and village improvements. The goal is to have the most modern lift network in North America, and to enhance Big Sky Resort's guest experience and access to its vast terrain. Big Sky Resort is committed to making the skiing experience even more memorable than it already is.
Furthermore, Big Sky continues to grow its network of downhill flow trails. Big Sky has expanded on the 40+ miles of mountain biking at the resort with a new intermediate flow trail off the Swift Current chairlift. In addition, Big Sky is adding a jump line to the end of one of its advanced trails. For those who like to climb the mountain as well as bike down, Big Sky is now making it a little easier with the addition of electric bikes.
For more information, visit the Big Sky Town Center's website and Big Sky Resort, Montana's website.
If you enjoyed this article, check out our related blogs: