Why Bozeman is the Best Destination for your Bucket List Ski Trip
So you're ready to take the ski trip of a lifetime, or at least cross one of the world's best ski destinations off your bucket list. You might be thinking: Vail, Tahoe, Sun Valley, or Jackson Hole⸺but if we've got anything to say about it, we believe Bozeman should be at the top of your list. Here's why Bozeman is a first-rate choice (and not only when it comes to skiing), plus everything you need to know to make your dream trip a reality.
Getting There (is Easier Than Ever)
As one of Montana's fastest-growing micropolitan (hopefully soon to be metropolitan) areas, Bozeman has become a significant hub for travel. The newly renovated Bozeman Yellowstone Airport welcomed over 2 million passengers last year and was responsible for 40 percent of air travel in the state. That's excellent news for out-of-state visitors because getting to Montana is more accessible and less expensive than it has ever been. For example, there is at least one direct flight to Bozeman from the New York City metropolitan area every single day, which typically costs $200-$300 round trip during the winter season⸺pretty good for the middle of nowhere, Montana, right? (We're only kidding. Bozeman is definitely somewhere.)
Let's Talk About Incredible Skiing
The Bozeman area boasts two fantastic ski areas, Bridger Bowl and Big Sky Resort, and one of the best things about them is how different they are. If you're not a local, we'll let you in on the fact that Bozemanites or anyone who has been here for a short amount of time loves to argue the merits of Bridger versus Big Sky: locals claim to prefer the down-to-earth and close-to-town Bridger. At the same time, hardcore skiers and out-of-towners might maintain that Big Sky offers the most illustrious and best skiing in Montana. The truth is that everybody skis both, and each resort has its own vibe, pros and cons, and, most importantly, incredible skiing opportunities. So when you ski in Bozeman, you're really getting a two-for-one deal on your ski trip bucket list. We black diamond dare you to find another place like it.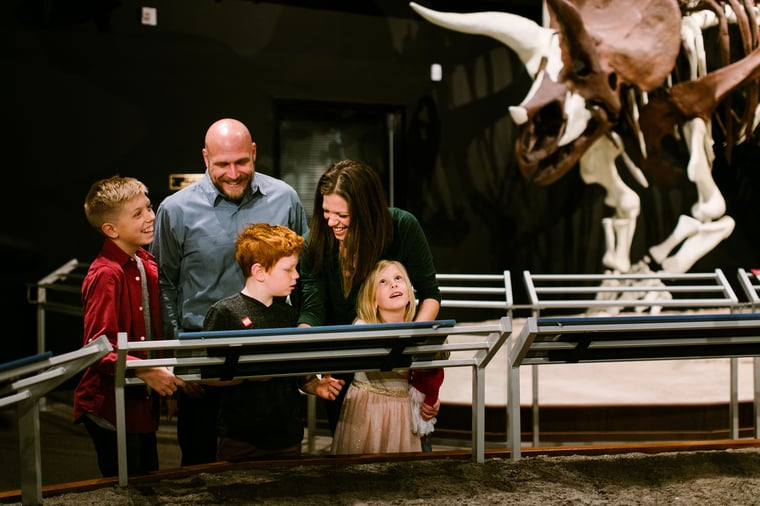 Get Inspired By Local Attractions
When visiting a ski destination, we know you'll want to spend plenty of time on the slopes. But we'd be remiss if we didn't tell you that Bozeman and its environs are a pretty incredible area to visit, and not just so you can say you visited the locale of the show "Yellowstone." In your free time, you may want to soak in one of our unique hot springs, check out the dinosaurs at the Museum of the Rockies, or have fun checking out the local bar, restaurant, shopping, or music scenes. Bozeman has something for all ages and interests, no matter what shines your skis.
Finding a Perfect Place to Stay
The Gallatin Valley has a variety of lodging available to fit your travel plans, budget, and preferences. If you plan to ski Bridger mostly, any place in Bozeman will be in close proximity. Big Sky skiers can also find hotels, motels, and other lodgings at and close to the resort. We recommend staying in town or splitting your stay between Bozeman and Big Sky, so you can experience all the area offers.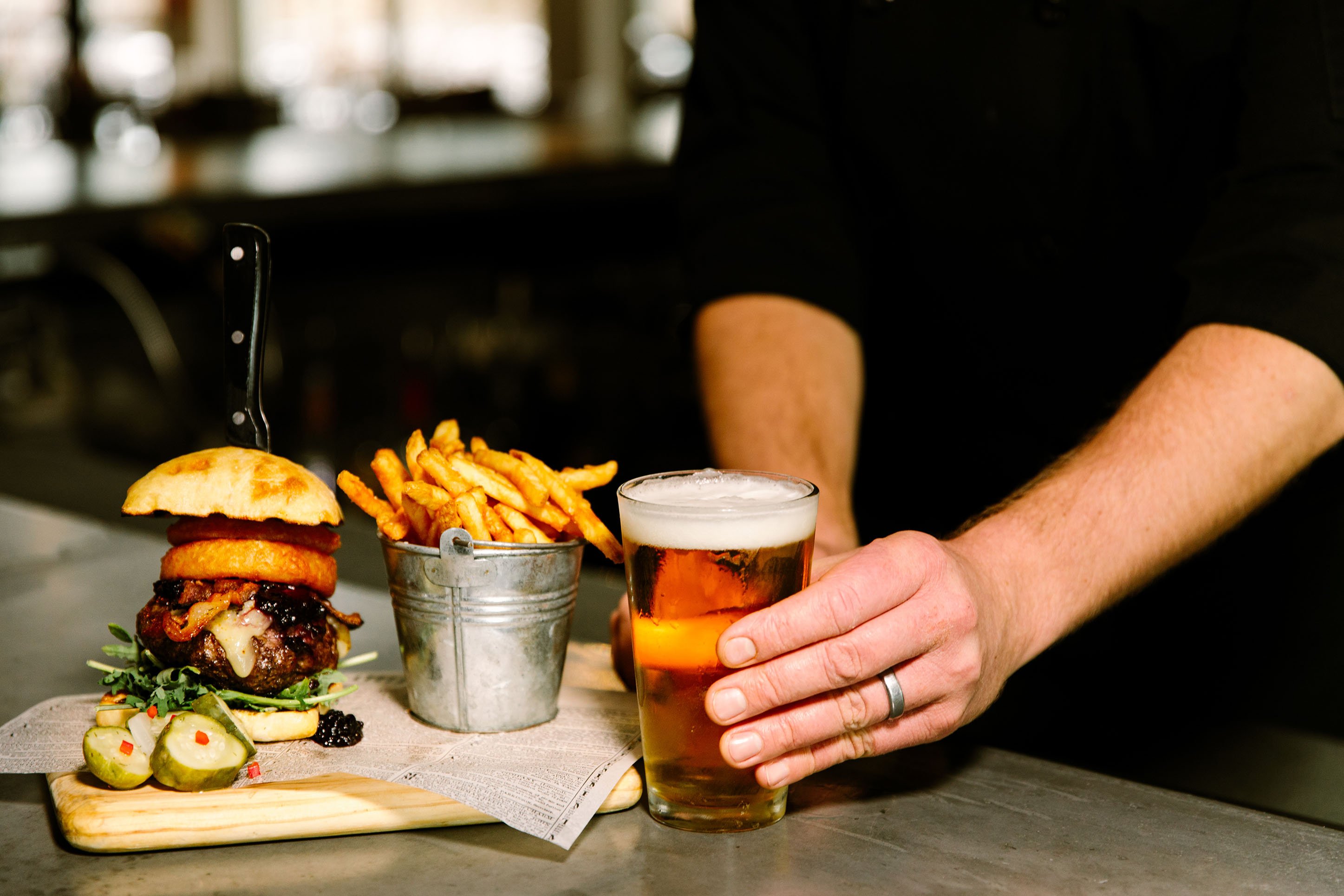 Divine Dining Opportunities
When it comes to eating in the Bozeman area, you shouldn't be surprised to find options that are just as world-class as the skiing. Visitors to Bridger Bowl will find decent but limited options for food on the mountain. Fortunately, great restaurants are popping up all the time around here, and there are many mouthwatering options to delight just about anyone, from the most adventurous foodie to your picky kids, to a group of hungry skiers looking to tuck into the perfect comfort food after a satisfying day on the hill. Try Fink's Deli for some ski-day-worthy sandwiches, Blackbird Kitchen for the best classy-casual dining, Backcountry Burger Bar for a filling but fresh burger, or Roost Fried Chicken for family-friendly deliciousness.
World-class skiing is just the beginning of what Bozeman and Montana have to offer. Download our 2022-23 travel guide and start planning your vacation today.
If you enjoyed this blog, take a look at some of our other related articles: