The Best Ski Areas Driving Distance From Bozeman
When you think of winter activities in Bozeman, skiing is probably one of the first that comes to mind. There are two ski resorts within an hour (depending on road conditions) of Bozeman, but there are several others you could make a day trip to while visiting. They're listed below from nearest to furthest.
Tucked up in the Bridger mountains north of town, just a 30-minute drive from downtown Bozeman is the local favorite, Bridger Bowl. It offers four significant bowls on the mountain with a wide range of runs for every level of skier. Bridger Bowl advertises 2,000 skiable acres of terrain, including 311 acres of ungroomed expert terrain for those looking for more of a challenge. Skiers and snowboarders should follow safety guidelines, wear a beacon, and carry an avalanche shovel on the ridge terrain.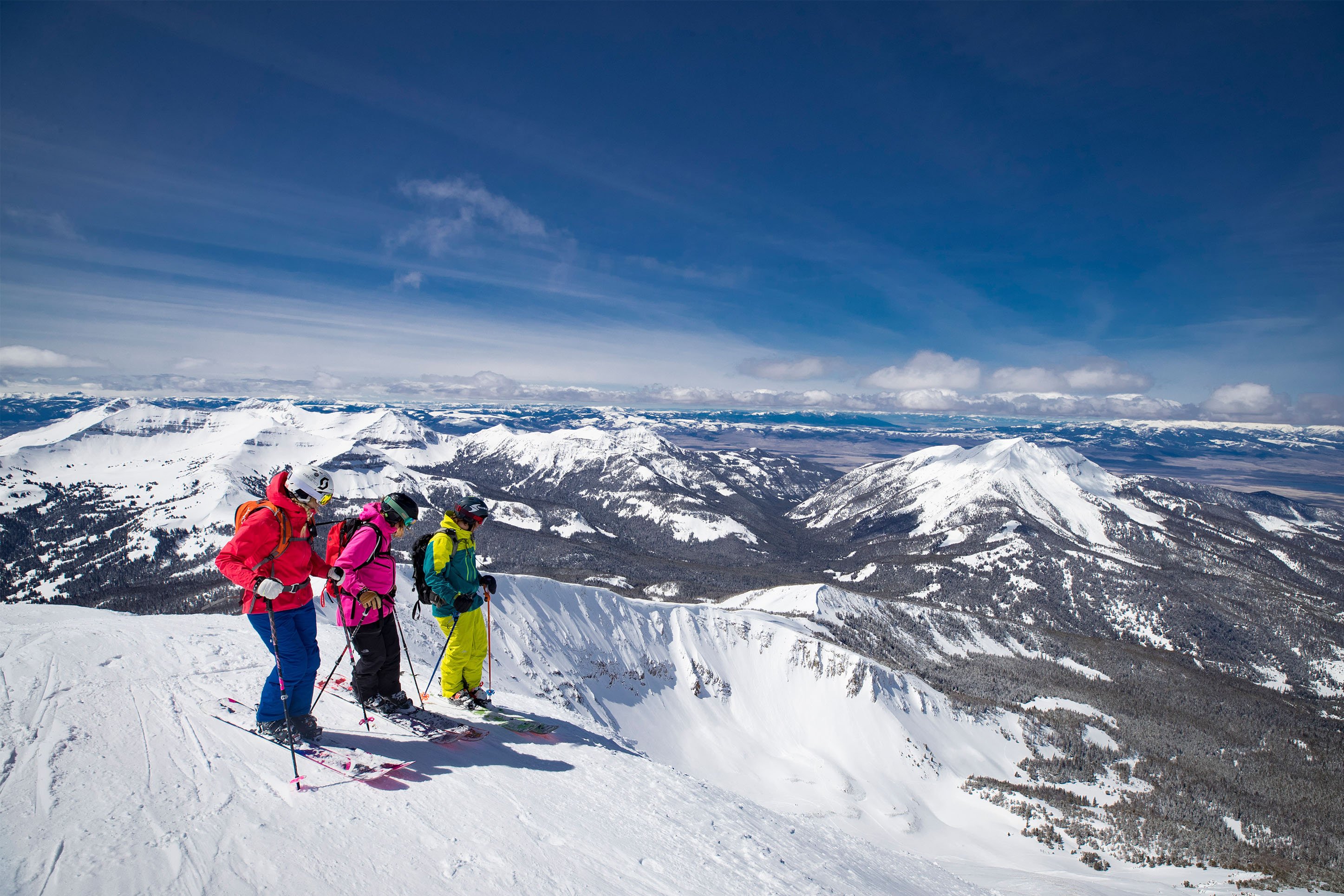 Big Sky Resort is about an hour south of Bozeman, famed for its status as the second-largest ski mountain in the United States. Big Sky has over double the skiable terrain of Bridger Bowl, boasting 5,850 acres within its 4,350 vertical feet from base to Lone Peak. Over half of the landscape at Big Sky is dedicated to advanced and expert runs, making it the envy of black diamond chasers everywhere.
One of Montana's smaller, more intimate ski resorts, Showdown Montana, is within the Little Belt Mountains, two hours from Bozeman. Showdown offers only 640 acres of skiable terrain but 36 designated trails. Most of the mountain is graded blue, with a few greens and black diamond runs scattered throughout its landscape. Small but mighty, Showdown caters to a more family-friendly audience and far fewer skiers than most Montana resorts.
Discovery Ski Area, or Disco to those in the know, is just over two hours from Bozeman in Anaconda, Montana. With 2,200 acres of shreddable snow, it includes some of the best inbound expert terrains. Discovery tends to receive less snow than most other resorts, which can lead to snow machines being used or occasional closures throughout the season. But their three prominent faces offer ski runs from green to black diamond.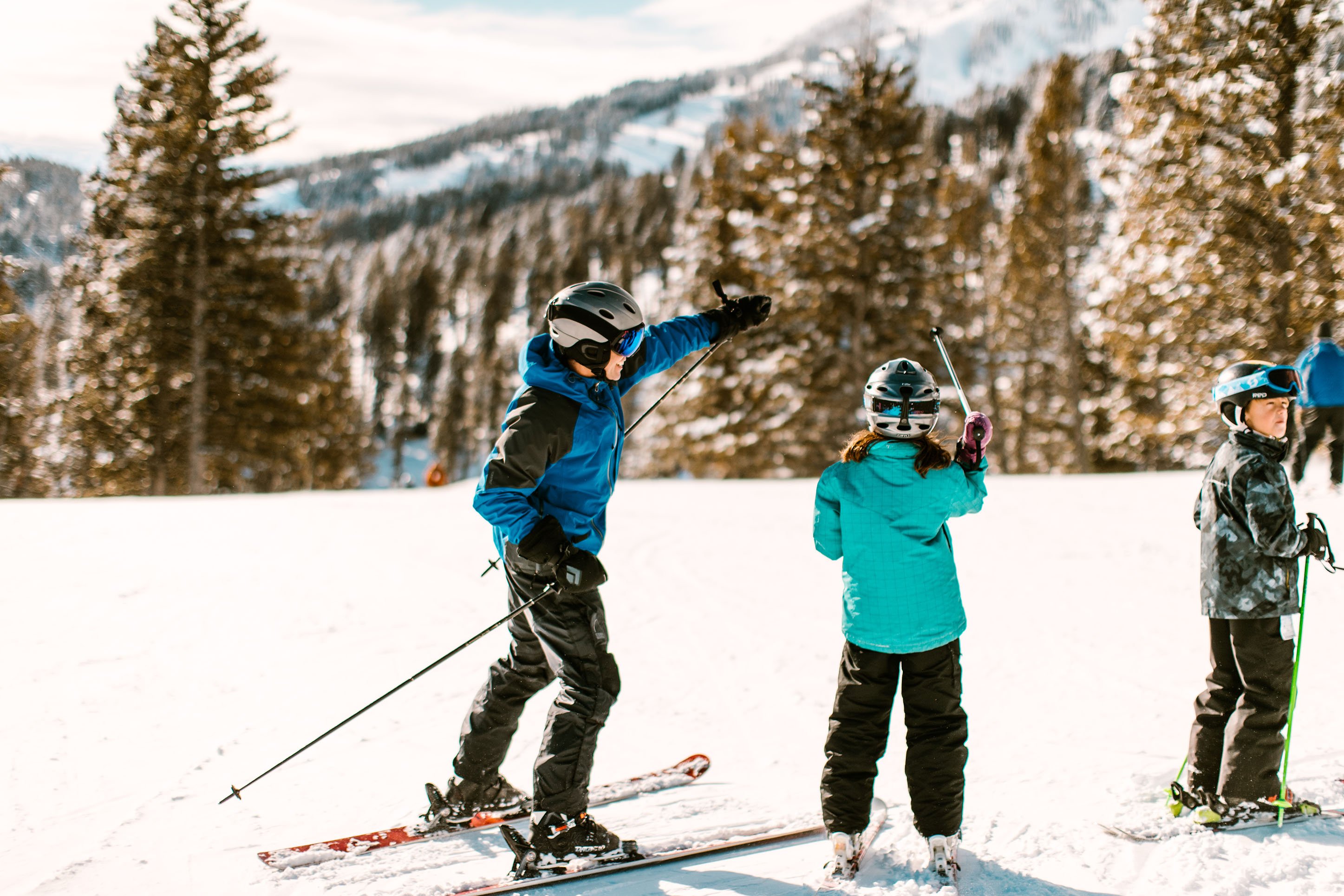 A two-and-a-half-hour drive from Bozeman, the Great Divide Ski Area includes over 1,500 acres of skiable terrain on its two separate peaks. Five unique terrain parks allow Great Divide to host numerous events throughout the year, including the fan favorite Friday night skiing. If you are looking for more challenging runs, most of the mountain is rated blue or black diamond, with very few green runs.
Only 20 miles from the Montana-Wyoming border, Red Lodge Mountain Resort serves skiers from Idaho to Wyoming and is around two and a half hours from Bozeman. 1,600 acres of skiable terrain make for a moderate-sized mountain with a summit of 9,416 feet, making it one of the highest ski hills in Montana. Just under half of their runs are considered advanced or expert, but on the whole, it doesn't have very many beginner runs.
No matter your skill level in hitting the slopes, a ski resort or hill within driving distance of Bozeman should suit your needs. When you visit Bozeman, you can shred fresh powder and enjoy a bluebird day in no time!
If you enjoyed this blog, take a look at some of our other related articles:
In our never-ending quest to keep up with all things new in Bozeman, we have been producing content for years and can't possibly update every blog when new businesses open or existing businesses close. Please reference the publish date and do your own due diligence when making plans.