Downtown Bozeman's Best Bars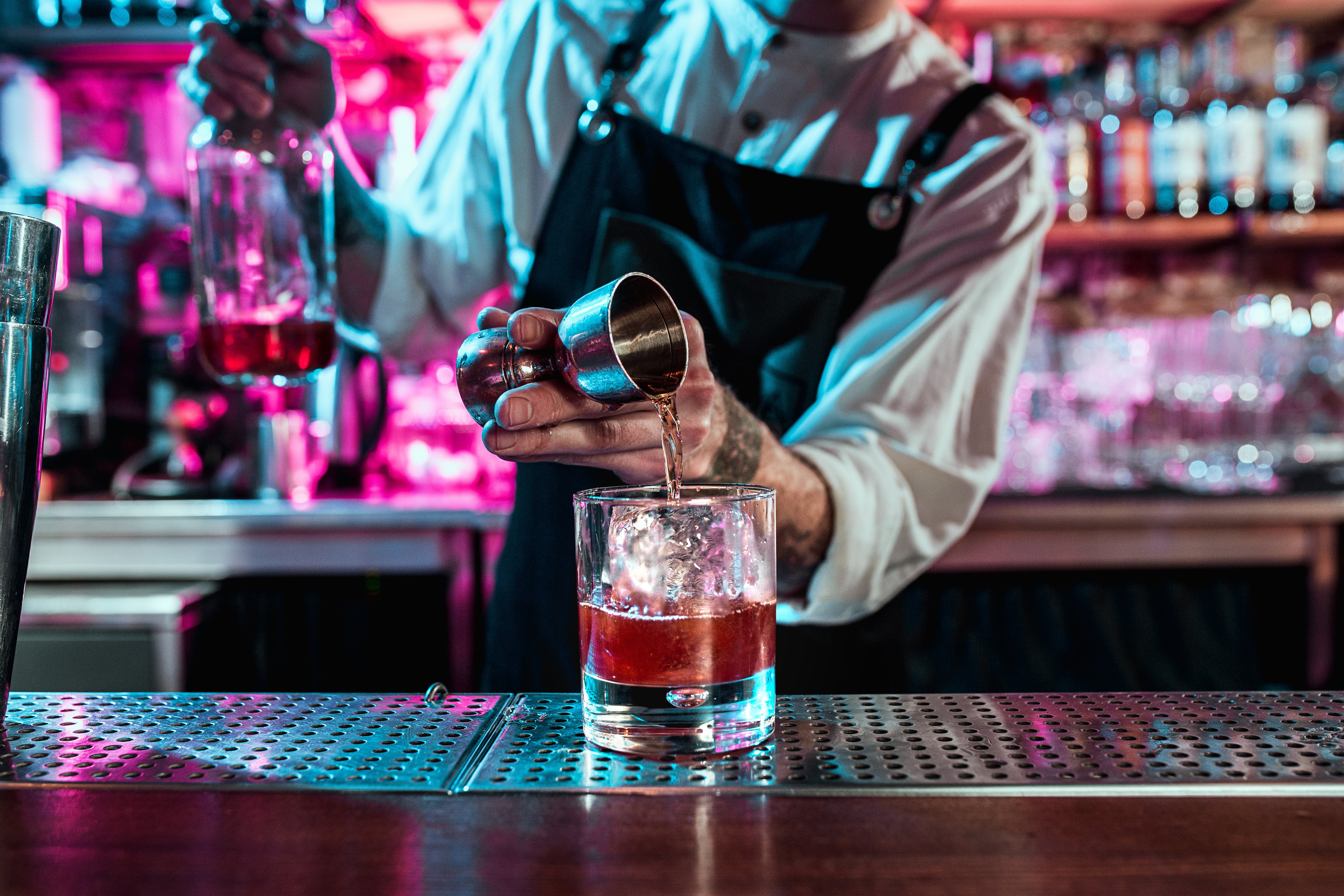 Bozeman is quickly gaining a well-deserved reputation as an outdoor playground. Bracketed by mountains on all sides, it's a veritable nirvana for active, sunshine-loving thrill-seekers. What many people don't know is that Bozeman's downtown nightlife is just as much of a draw, especially when you want to relax and let loose after a day of adventure.
Both modern and classic cowboy bars line downtown Main Street, and you'd be surprised how lively the nightlife is for such a small city. Whether your tastes are drawn to refined cocktails in a finely-crafted atmosphere, or to a raucous bar scene complete with western dancing and traditional pub food, Bozeman delivers. Here are some of our favorite bars that showcase the range of options you'll find downtown.
Bozeman Taproom
In the summer, Bozeman Taproom is known for its large rooftop patio, perfecting for basking in the sun with a cold beer. At night, warm lights string overhead, creating a relaxing evening ambiance. Inside, you'll find live music two nights a week and a trivia night as well. This bar is for everyone who likes beer, with more than 75 beers on tap from all over the country.
Rockin' R Bar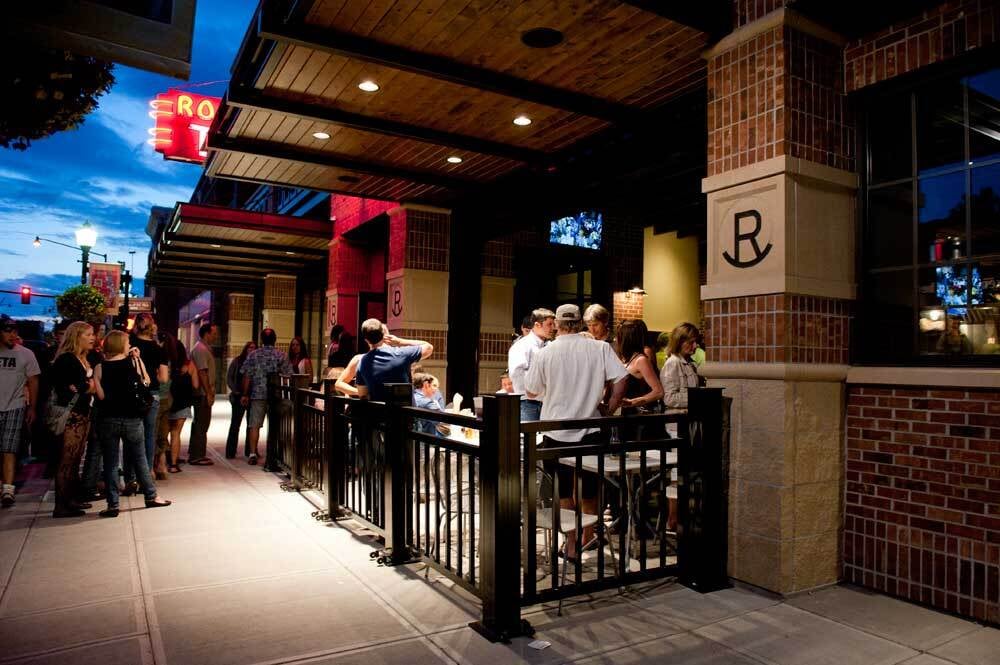 The Rockin' R Bar is a Bozeman institution, and it can often be found brimming with famous mountaineers, local ranch hands, chummy college students and traveling ski bums. On weekend nights, it's always full of people getting boozy — so don't expect it to be quiet. Twenty TVs, four pool tables, dartboards, and a friendly atmosphere make this a favorite for post-adventure drinks and dinner. In the summertime the bar is open to the street, offering al fresco seating and excellent people watching.
Crystal Bar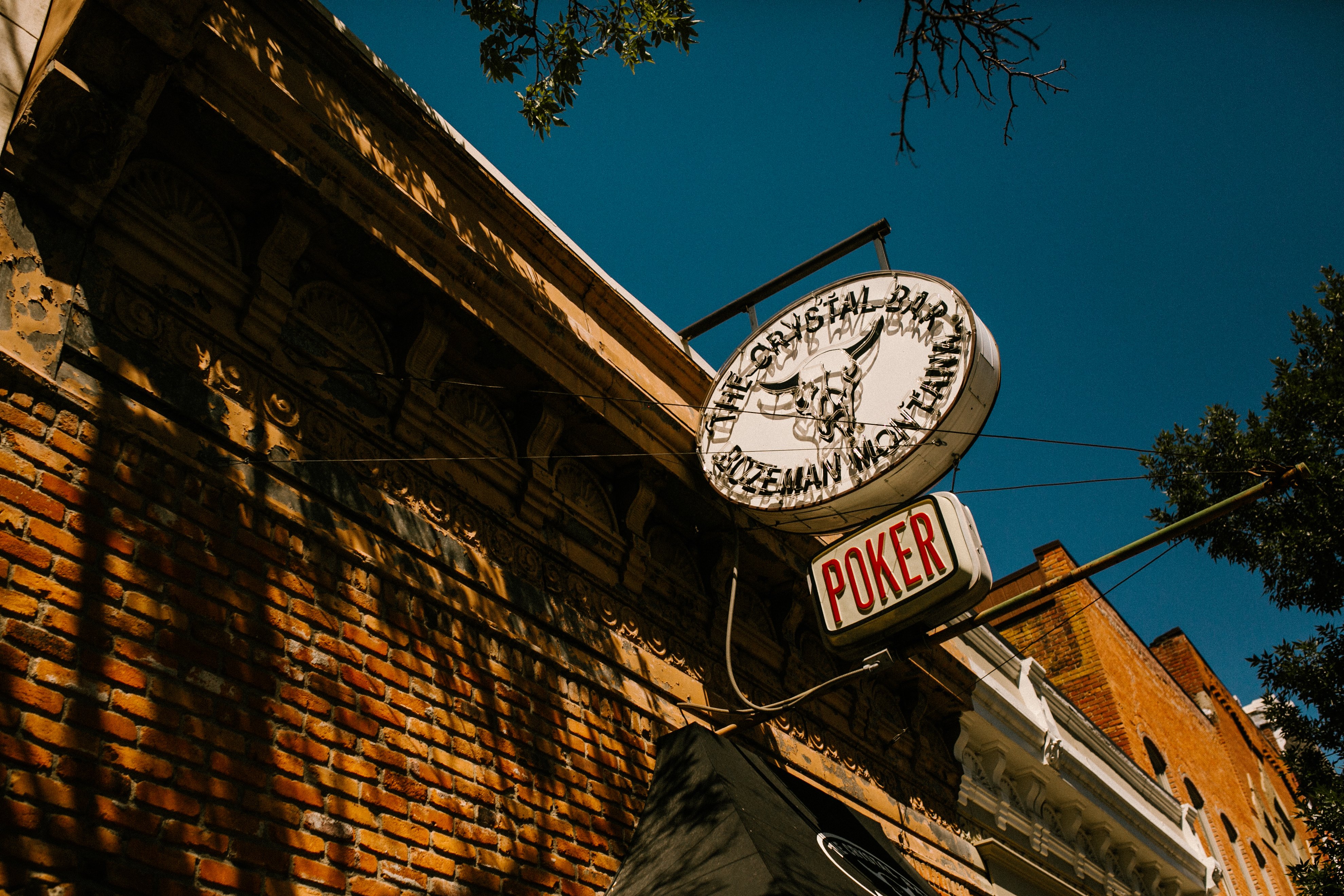 As soon as you walk into the Crystal and see the numerous bras (yes, bras) hanging from the ceiling, you'll understand what you're in for. Crystal Bar is a classic, rowdy dive with eclectic decor, cheap drinks and a rooftop bar that opens up when the weather's warm enough. Crystal is in the same genre as a couple no-frills bars downtown including the Cannery and Pub 317.
PLONK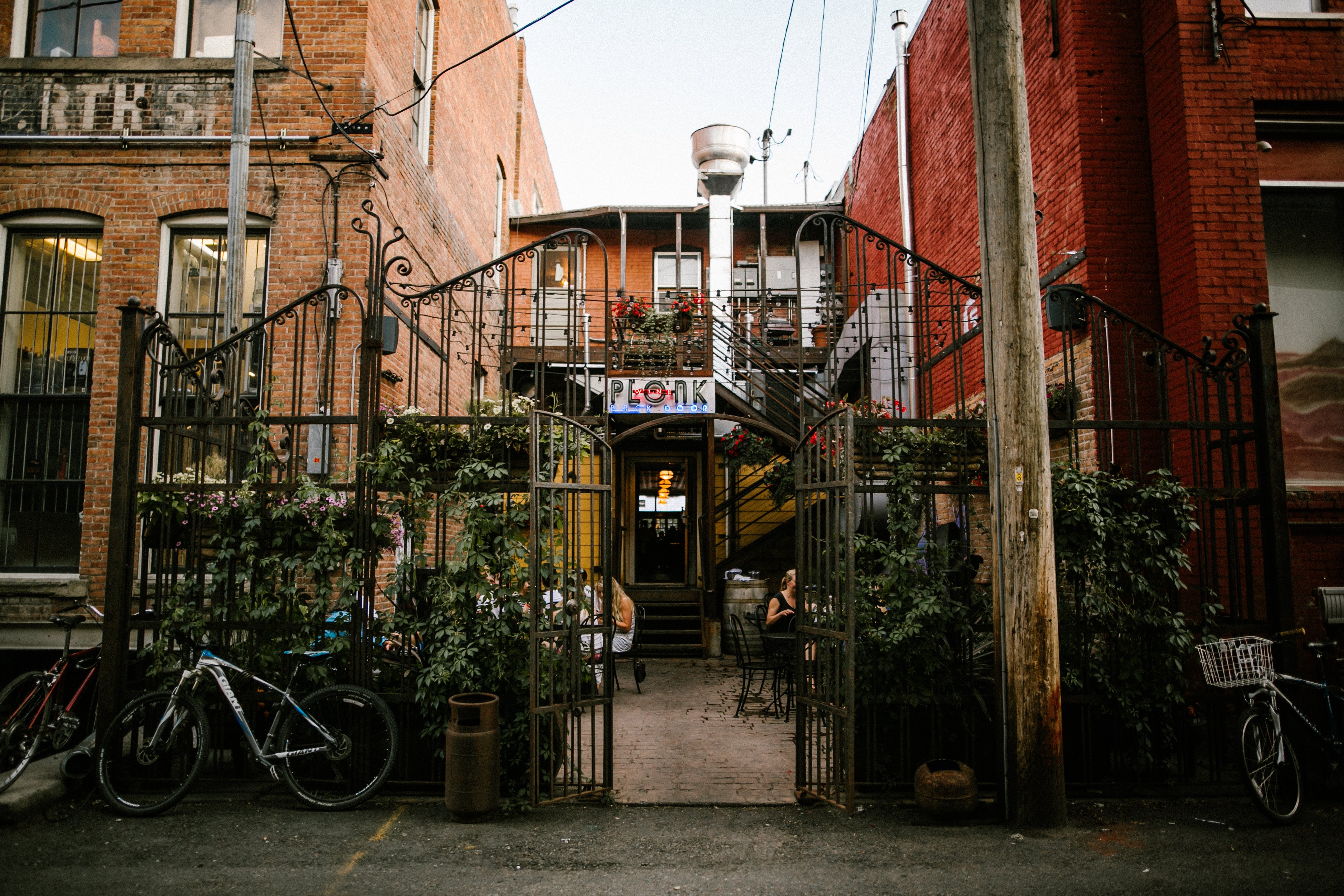 For those seeking a slightly more refined evening experience, Plonk is a wine bar serving an array of quality wines and cocktails, teamed with globally inspired dishes. A cheese plate and drinks are a popular, early-evening distraction before a stroll downtown, but those seeking a full, multi-course meal won't be disappointed, either. Nestle into the comfortable seating and clean atmosphere, enjoy one of Plonk's scrumptious desserts and listen to live jazz music.
Copper Whiskey Bar and Grill
Copper Whiskey Bar and Grill offers more than 125 whiskies and a well-curated dinner menu. Tucked cozily in a Western-themed basement space downtown, Copper offers quick, sharp service, a tempting menu (think Gouda Mac 'n Cheese) and a wide variety of handcrafted cocktails. It's a popular choice for those seeking good food and drink with a somewhat quiet atmosphere for conversation, but not dressy enough to warrant more than a clean pair of jeans.
Sky Shed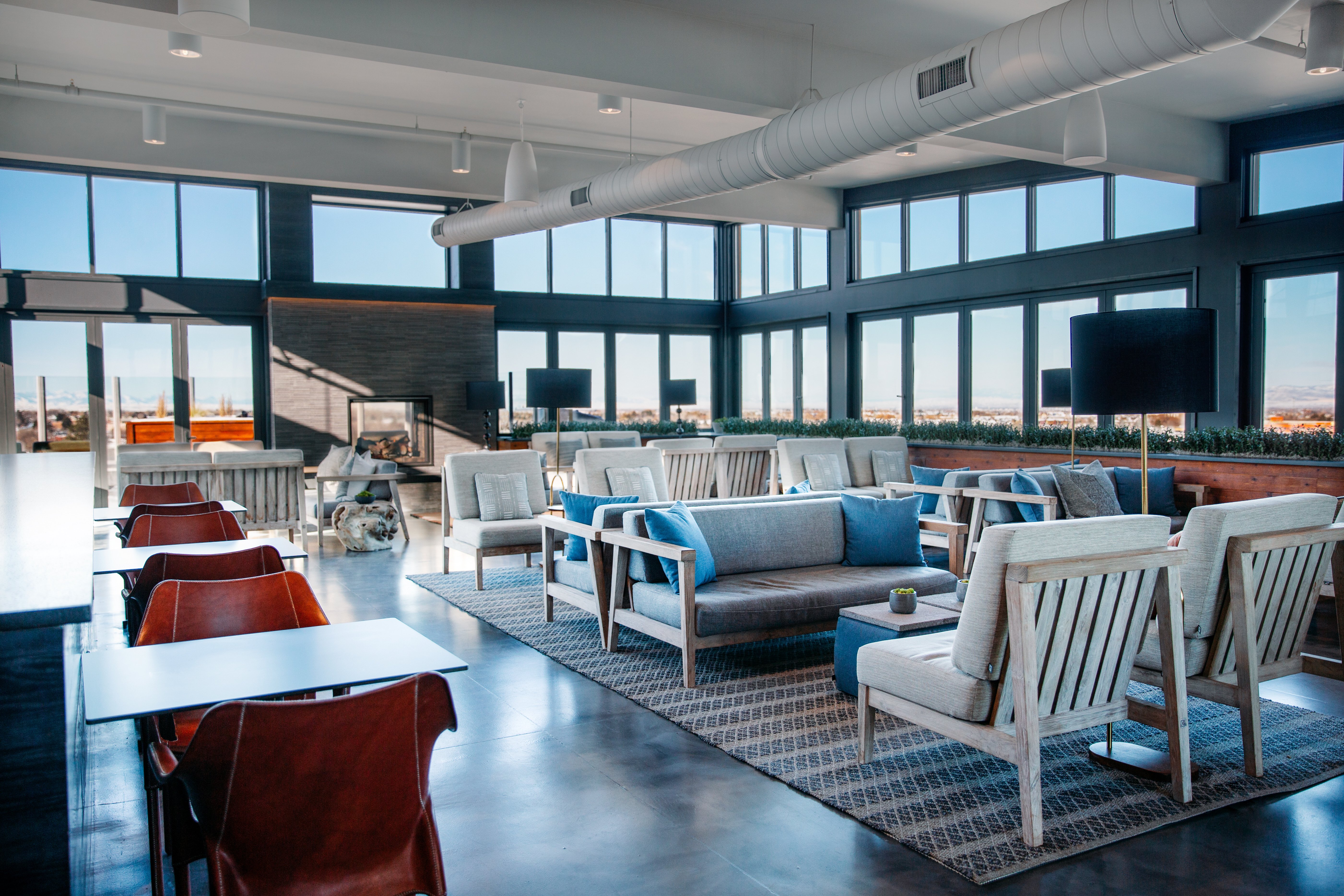 If you want to imagine you're in a big metropolitan city, living large, sit down for a drink at the Sky Shed, a swanky bar located on the top floor of the Kimpton Armory Hotel. This glass-enclosed bar offers views of historic downtown Bozeman and the mountains beyond. Outside, find couches and firepits for lounging around in the evening. If you're looking for a truly luxe bar in Bozeman, this is it.
Haufbrau House
The Haufbrau House is a raw, bare-bones haven for music lovers and college students, located at the far west end of downtown on Main Street & 8th Avenue. For this unapologetically worn and unglamorous bar, the atmosphere is very low-brow and loud, but cheap food and drinks ensure a steady stream of customers. Open since 1961, many local music legends were born here, and it's been a community gem ever since.
The Haufbrau is part of what's known locally as the "Barmuda Triangle," consisting of three bars in close proximity to each other, including the Molly Brown and The Scoop. Making the rounds to each is an experience that's quintessentially Montana — gritty without the "glitz and glamour" of downtown.
If you enjoyed this blog, take a look at some of our other related articles:
In our never-ending quest to keep up with all things new in Bozeman, we have been producing content for years and can't possibly update every blog when new businesses open or existing businesses close. Please reference the publish date and do your own due diligence when making plans.