Top 10 Things to Do in Bozeman, Montana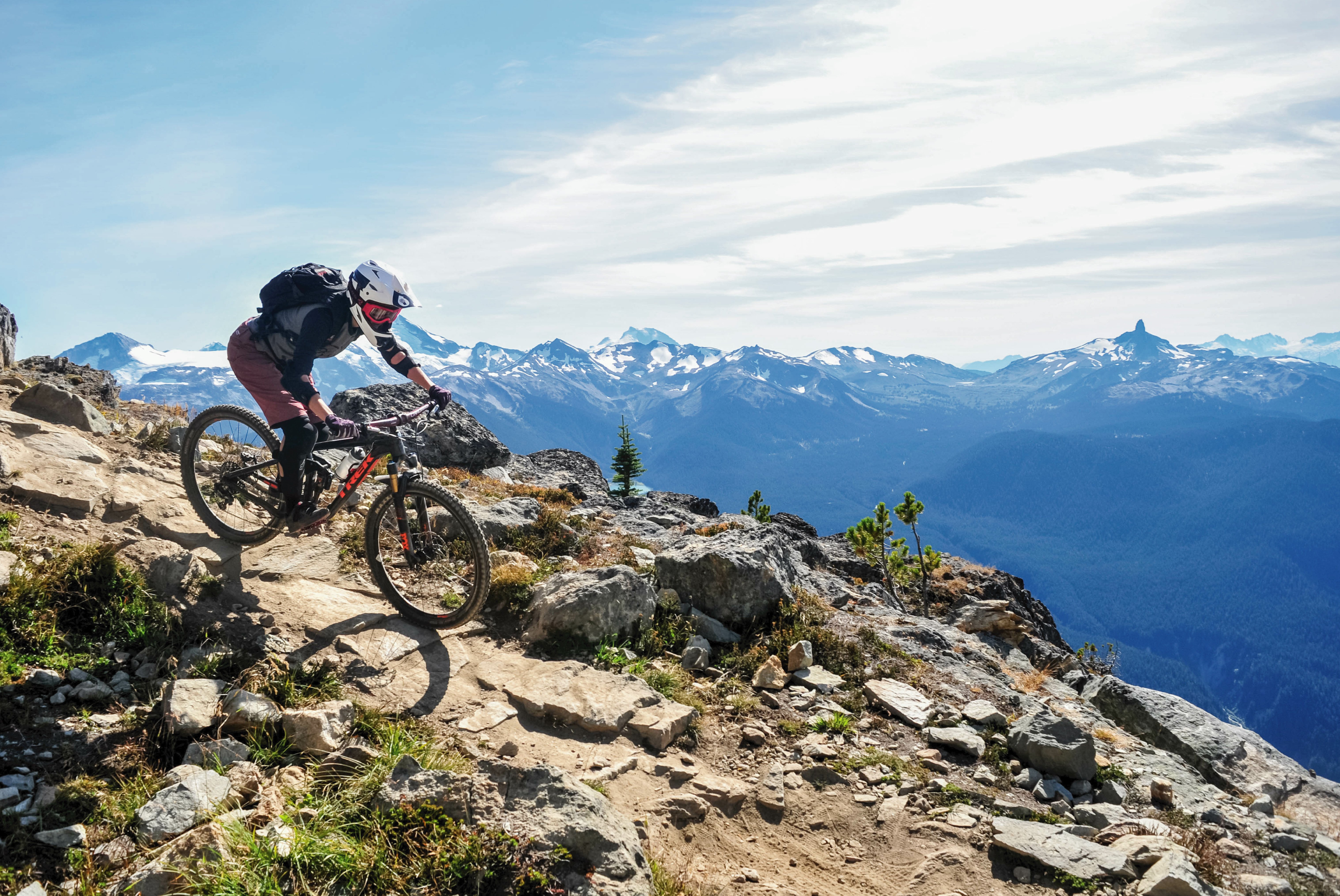 There's a reason you've heard of Bozeman. It's a city that brings together all of the best things in life – access to nearly every outdoor activity imaginable, close proximity to the world's first national park, a bustling downtown with a surprising range of restaurants and bars, and a welcoming community feel. With so many options, it can be difficult to pick and choose what you spend your precious days visiting doing. It's a good problem to have, but we're here to help guide you so you don't get overwhelmed. When planning your trip, consider these top 10 things to do in Bozeman, Montana.
1. Go Hiking
Bozeman is known for its well-maintained and lengthy trail systems, allowing you to hike from the center of the city to the highest points of the nearby Bridger Range without ever losing the trail. Whether you're looking to hike within city limits or get out into the backcountry; hike one mile or fifteen; there's a hike for you here. In the spring, native wildflowers blanket hillsides and snow-capped mountains can be seen in every direction. When the snow melts in the summer, you can summit mountains and hike to crystal clear alpine lakes.
Check out these blogs on some of our favorite hikes nearby:
The 10 Best Hikes in Bozeman
6 of the Tallest Hikeable Peaks Near Bozeman, Montana
3 Winter Waterfall Hikes Near Bozeman
Best Spring Hikes and Trails in Bozeman, MT
2. Ski and Snowboard at Bridger Bowl or Big Sky
Two world-class ski resorts, Big Sky Resort and Bridger Bowl, are both within an hour's drive of downtown Bozeman and offer a combined 7,000 vertical feet and nearly 8,000 skiable acres. A plethora of backcountry and cross-country skiing are also nearby. Bozeman is known for its dry, weightless snow, producing what locals call "cold smoke" – an airy trail of white powder that follows skiers as they zoom down the hill. Regardless of where you're shredding, you'll see snow-covered mountain ranges in every direction you look on a sunny, bluebird day.
Read more about skiing and snowboarding in Bozeman:
A Beginner's Guide to Skiing in Bozeman, Montana
Why Bozeman is One of the West's Best Ski Towns
Top Secret Tree Skiing Stashes at Bridger Bowl and Big Sky
3. Take a Day Trip to Yellowstone National Park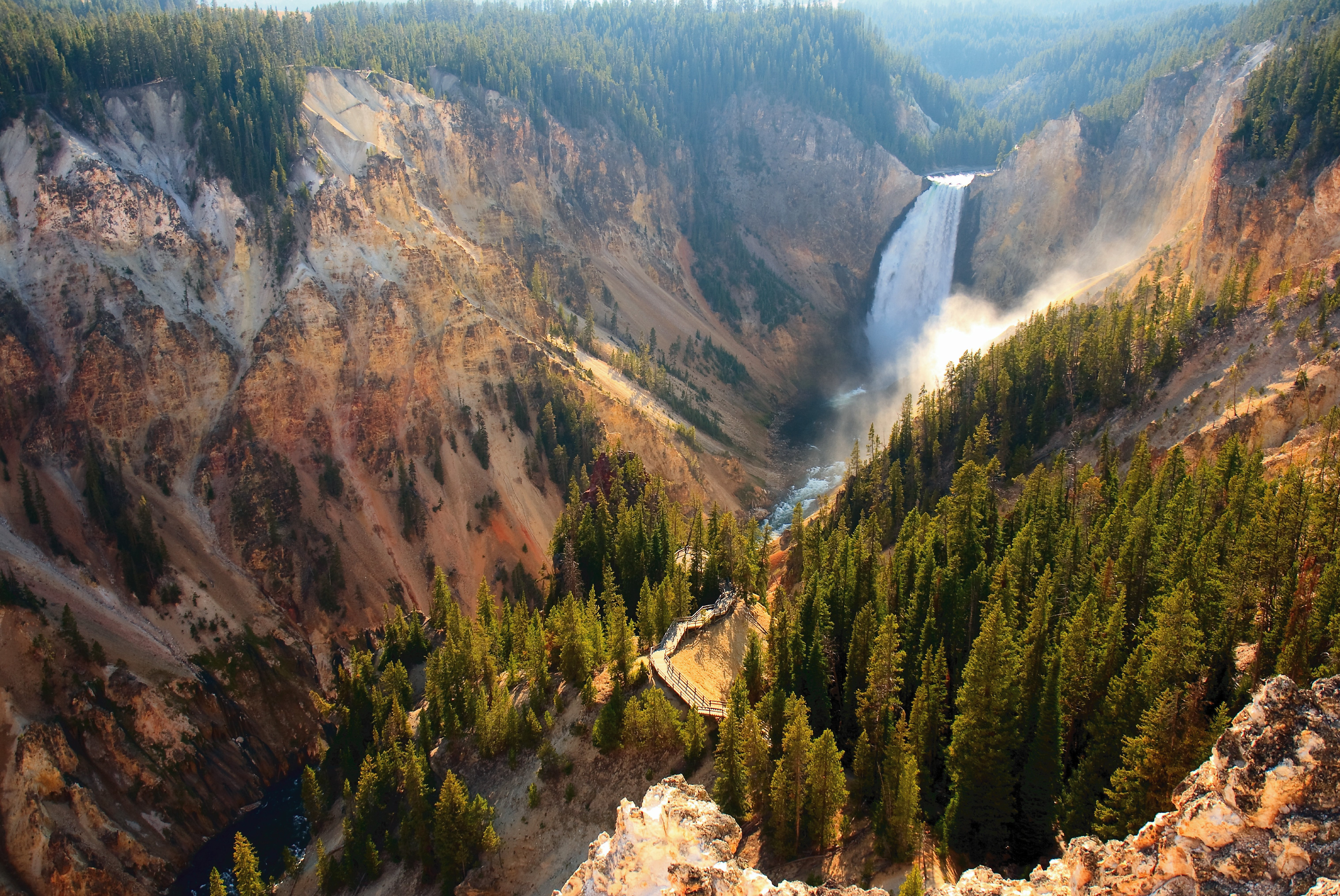 Bozeman is a popular place to stay for Yellowstone bucket-listers because of its proximity to the Bozeman Yellowstone National Airport and its quick access to the northern entrance of the park. Within a scenic, hour-and-a-half drive from Bozeman, you'll be at the historic gates of the world's first national park, with 3,500 square miles of wilderness to explore. Yellowstone is home to more than half of the world's active geysers and about 290 waterfalls. Not to mention, it's home to incredible wildlife including bison, elk, gray wolves, bighorn sheep and grizzly bears.
Start planning your trip to Yellowstone:
Plan the Perfect Day Trip to Yellowstone National Park from Bozeman
7 Life-Changing Things to Do in Yellowstone
10 Amazing Instagram Photos of Yellowstone National Park
Top 10 Things to Do in Yellowstone
4. Soak in Hot Springs
Bozeman is a short drive from four different scenic hot springs, so it's no wonder that visitors seek them out for a relaxing soak after a day of skiing or hiking. In general, most are developed, meaning that they are regularly cleaned and maintained and charge a fee for entrance. Some are associated with resorts or fitness centers, and many of them offer booze and eats as well. Each location has a different personality and amenities that come with it. Whatever type of experience you're looking for, you're sure to find it close by in Bozeman.
Read about nearby hot springs:
Relaxing Hot Springs Near Bozeman, Montana
Ranking the 14 Best Hot Springs in Montana
Soaking It Up At Bozeman Hot Springs
5. Wonder at Wildlife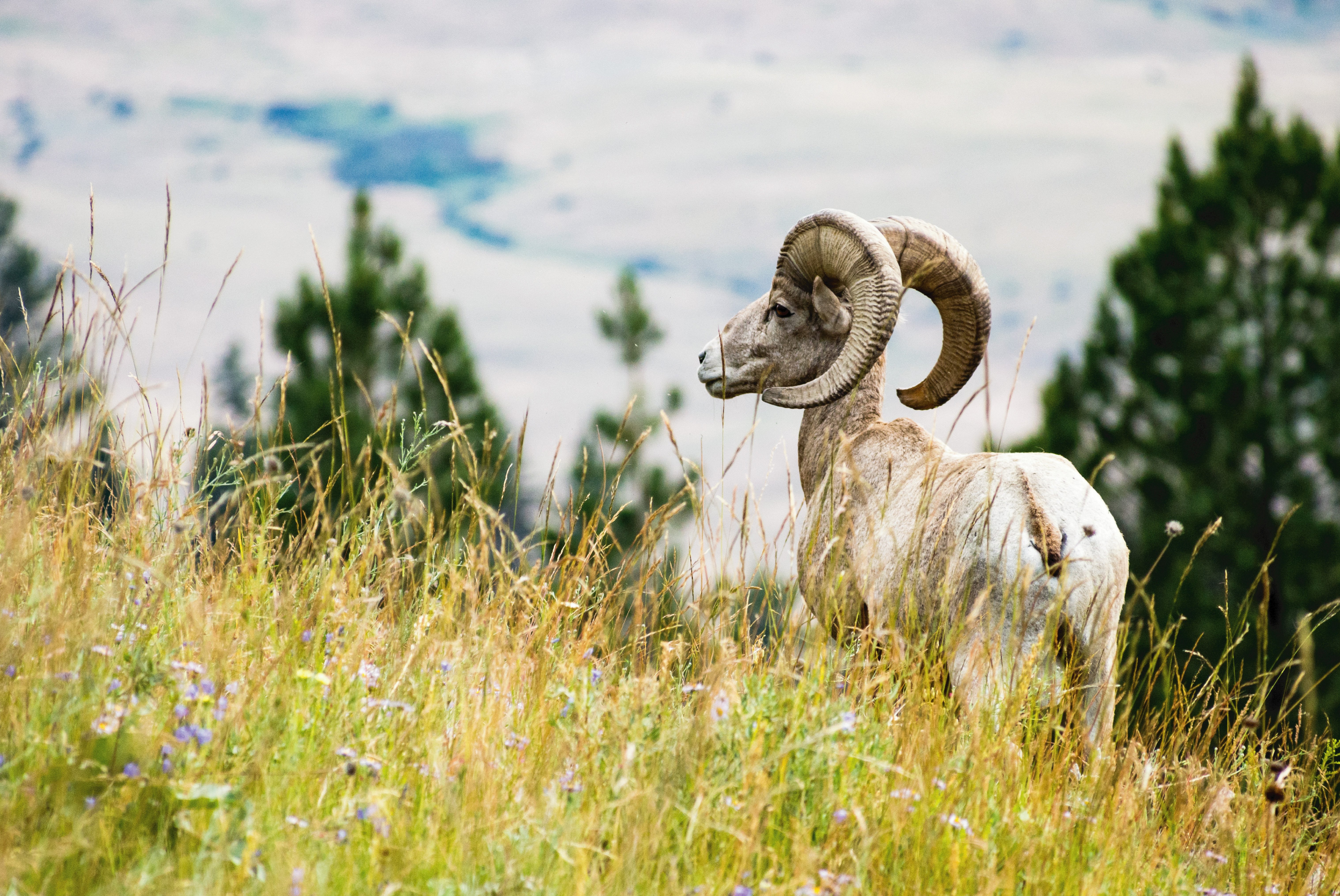 Bozeman itself is home to mule deer and elk, and it's not uncommon to see them roaming around along backroads. Step outside city limits and you'll find yourself in the habitat of bighorn sheep, bison, wolverines, lynx, black and grizzly bears, wolves, moose, and many more. Yellowstone alone is home to 300 species of birds, 16 species of fish, five species of amphibians, six species of reptiles, and 67 species of mammals—including seven native ungulate species and two bear species. These incredible animals can be spotted while on a casual hike in uncrowded areas, or an organized tour with a guide. In any case, just make sure to carry bear spray with you when outdoors, and practice wildlife safety, giving all animals plenty of distance.
Discover wildlife near Bozeman:
Yellowstone Wildlife in the Fall
Montana is For the Bears
Wildlife to Watch in Yellowstone National Park
6. Shop on Main Street
Downtown Bozeman has a classic Main Street with an old-western feel, met with modern local and national stores. You'll find a local shop filled with cowboy boots just down the street from Athleta. Long-lived outdoor outfitters and fly fishing shops meet art galleries, trendy men's apparel and chocolatier shops. The vibe on Main Street is always lively and upbeat, with musicians playing on the corners and locals and visitors strolling the streets, stopping for coffee or a beer along the way. Whether you find that perfect something to take home with you or not, the experience of hanging out on Main Street is one worth having.
Start your shopping spree:
Places to Shop in Bozeman
Best Bozeman Bike Shops
Bozeman's Best Souvenir Shops
Iconic Bozeman: The Local Ski Shops
7. Fly Fish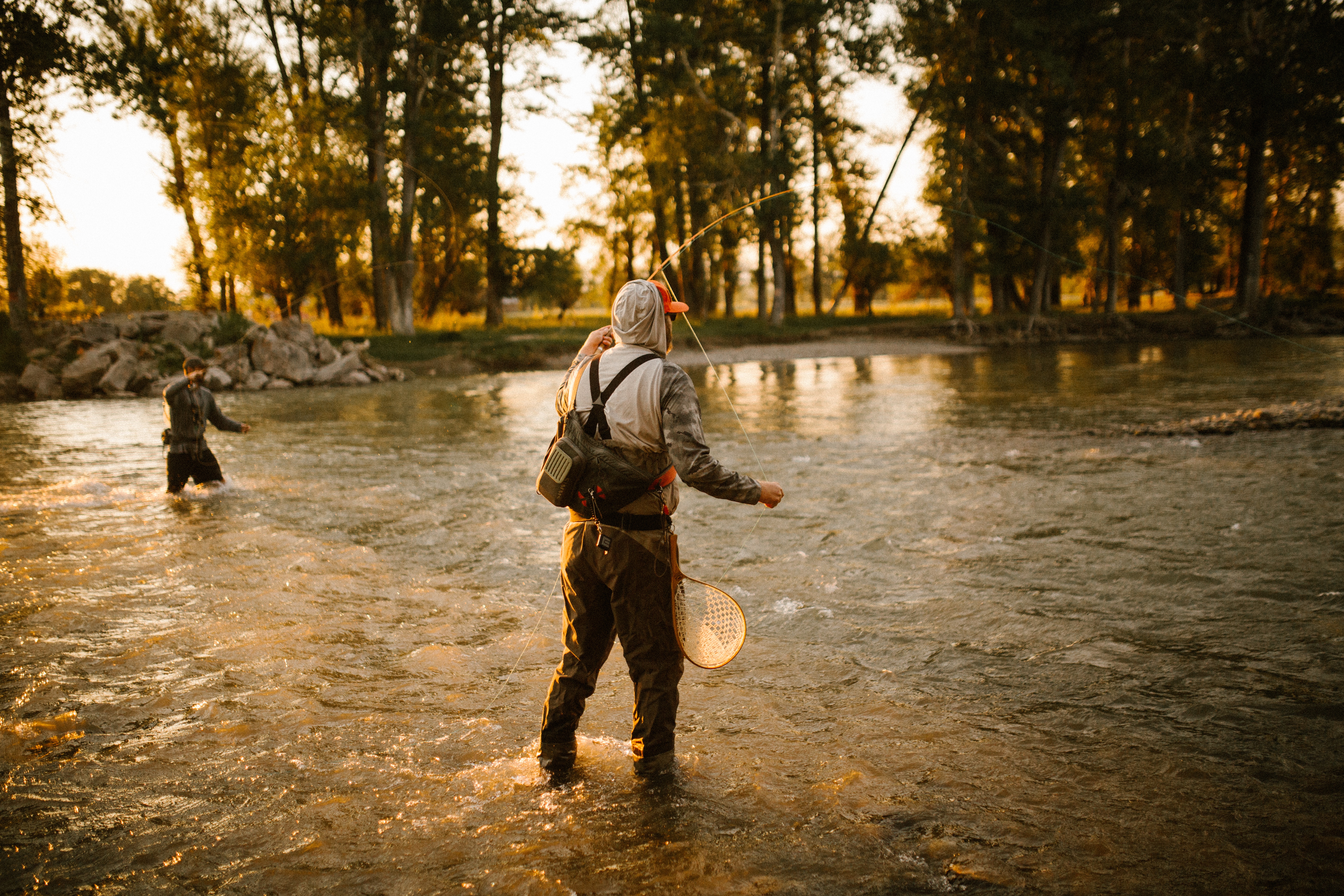 If there's anything Montana is famous for, fly fishing is certainly at the top of the list. After Montana's river landscape was featured in the film "A River Runs Through It," the state became a world-class destination for fly fisherman and novices wanting to try their hand at the sport. And who could blame them? Fishing on the peaceful waters of a river or lake, and taking in views of the mountains of the distance while you wait for a catch is a favorite pastime here Bozeman. If you're new to fly fishing, it'd easy to sign up with one of the many local outfitters to learn the ropes alongside an expert. Or, bring your own gear and head for the Madison River, the Gallatin River or Hyalite Reservoir – a few local favorites in the area.
Learn more about fly fishing in the area:
4 Spots to Go Fly Fishing in Bozeman
What You Need to Know About Montana Fly Fishing
A Beginner's Guide to Bozeman Fly Fishing
8. Go Mountain Biking
Surrounded by mountains and thousands of miles of trails, it's no wonder that Bozeman is a sought-after destination for mountain biking. With such a welcoming cycling community, people come here for every kind of two-wheeled adventure, from road biking in the summer to fat tire biking in the winter snow. But nothing gets the adrenaline going like mountain biking. The trails in and around Bozeman range from flat, beginner's trails to more blood-pumping technical challenges. With so many local bike shops, it's easy to rent everything you need to get riding on the rugged trails around Bozeman.
Read more:
7 Best Mountain Bike Trails Near Bozeman
9. Take a Scenic Drive
Southwest Montana is home to some of the most scenic highways in the country, making it perfect for long drives on the open road, listening to music with the windows down. In nearly every direction from Bozeman, you'll find breathtaking river canyons, mountain views and big open skies. Hop on any highway and you'll see some incredible sights. Head south on Highway 191 through Gallatin Canyon toward Big Sky; east on Highway 90 toward picturesque Livingston or north on Highway 86 through Bridger Canyon for breathtaking views of the Bridger Range.
Read more:
10. Drink and Dine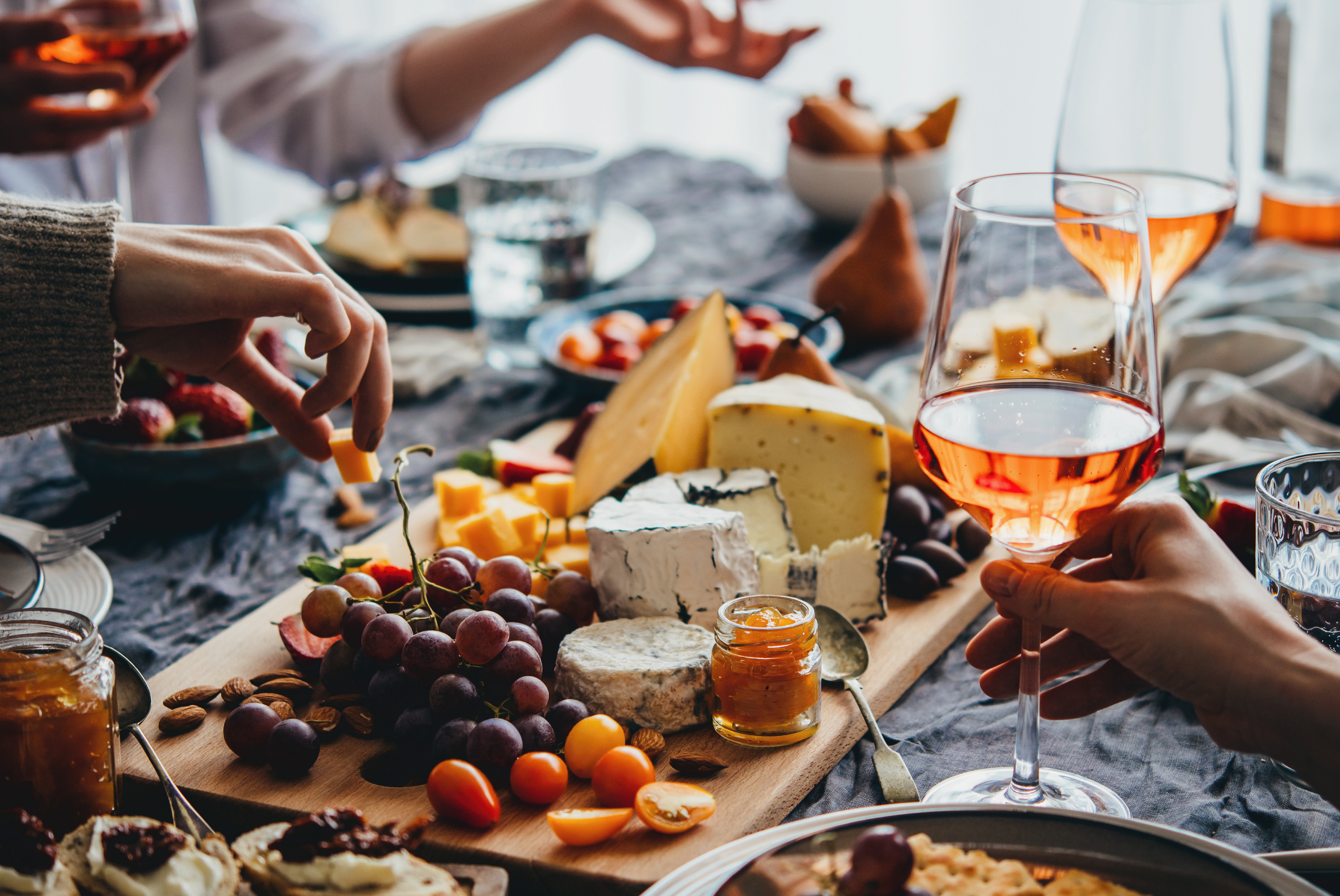 For a town of fewer than 50,000 people, Bozeman's bar and restaurant scene rivals that of cities three times its size. You'll find fine dining featuring local game like bison, deer and elk. But you'll also find sushi, Thai and Indian cuisine, some killer pizza spots and one of the best bakeries in the mountain west. And it's not all meat and potatoes either – Bozeman offers tasty vegan and vegetarian options as well. Plus, Bozeman is home to innovative cocktail bars like Plonk and Devil's Toboggan, as well as creative craft breweries like MAP and Mountains Walking. Plan your own food tour or bar crawl, and taste a bite of everything Bozeman is serving.
Find your new favorite bar or restaurant:
New Places to Eat in Bozeman, Montana
8 Fine Dining Restaurants in Bozeman
Where to Enjoy Bozeman's Best Cocktails
If you enjoyed this blog, take a look at some of our other related articles:
In our never-ending quest to keep up with all things new in Bozeman, we have been producing content for years and can't possibly update every blog when new businesses open or existing businesses close. Please reference the publish date and do your own due diligence when making plans.