7 Life Changing Things To Do In Yellowstone
Yellowstone National Park is an amazing place. There is no doubt about it. When Teddy Roosevelt spoke at the laying of the cornerstone of the gateway to Yellowstone in 1903 he said, "The geysers, the extraordinary hot springs, the lakes, the mountains, the canyons, and cataracts unite to make this region something not wholly to be paralleled elsewhere on the globe." This year, Yellowstone celebrates its 150th birthday and it remains a truly unique experience for all who visit. It is a beautiful place, a place of grandeur, a place of wild America and a place to make some amazing memories with your family. When people visit Yellowstone National Park, they have a checklist of tourist destinations that include places like Old Faithful, Artist Point, or Mammoth Hot Springs. To look beyond the popular spots, here is our list of 7 things to do in Yellowstone that will create lasting memories that you can't create anywhere else in the world.
Hike To The Top of a Mountain
Few things in life give you the feeling of standing on top of a mountain and looking out in all directions at the beauty below. Take a few hours and hike the trail to the top of Mount Washburn. It is 10, 243 feet at the summit and only 5 miles round trip from the Chittenden parking area. Bring something warm to wear at the top because it will be cooler up there and be sure to pack some water to keep you hydrated.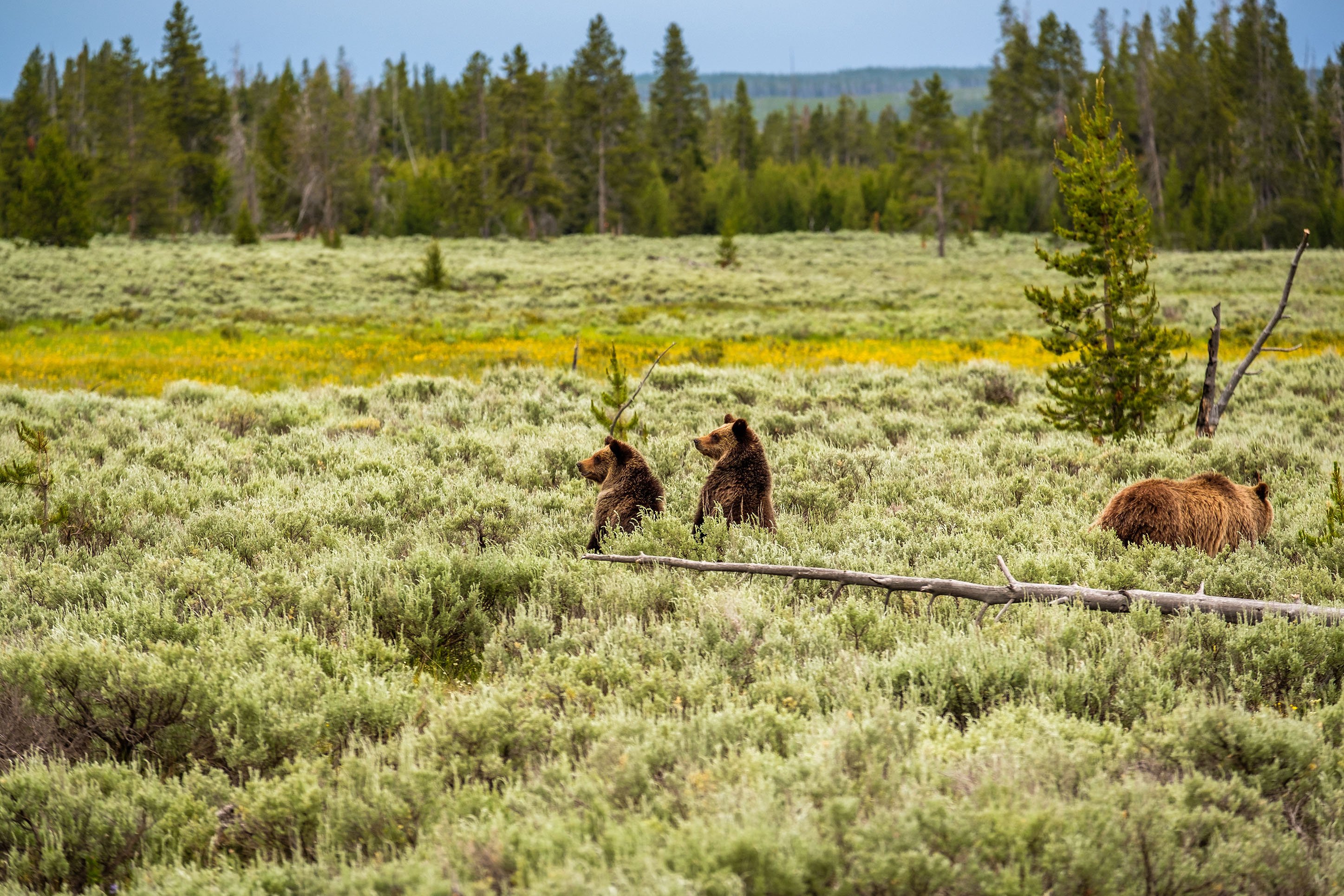 Watch A Bear
Bears are dangerous animals, especially when they feel threatened, but watching them in their natural habitat as they forage for food is a magnificent experience. An estimated 150 grizzlies roam the mountain ranges within Yellowstone so it isn't a guarantee that you will see one. Bring a pair of binoculars or a spotting scope to increase your chances. Please remember to stay at least 100 yards away from bears and wolves.
Stand At The Top of a Waterfall
In the Grand Canyon of the Yellowstone, there are two waterfalls, the Upper and Lower Falls. Both of these waterfalls have observations points at the brink of the falls which allows you to witness the magnificent beauty of the rushing water of the Yellowstone River. These experience will remind you how powerful mother nature can be.
Hear a Wolf Howl
One of the iconic sounds of nighttime in Yellowstone is the sound of a howling wolf. Wolves were reintroduced to Yellowstone in 1995 and have helped strengthen the ecosystem. If you camp in Yellowstone, you may get to experience the haunting sound of the wolves bellowing at night as you sit around the campfire. It is definitely a beautiful sound that you will never forget.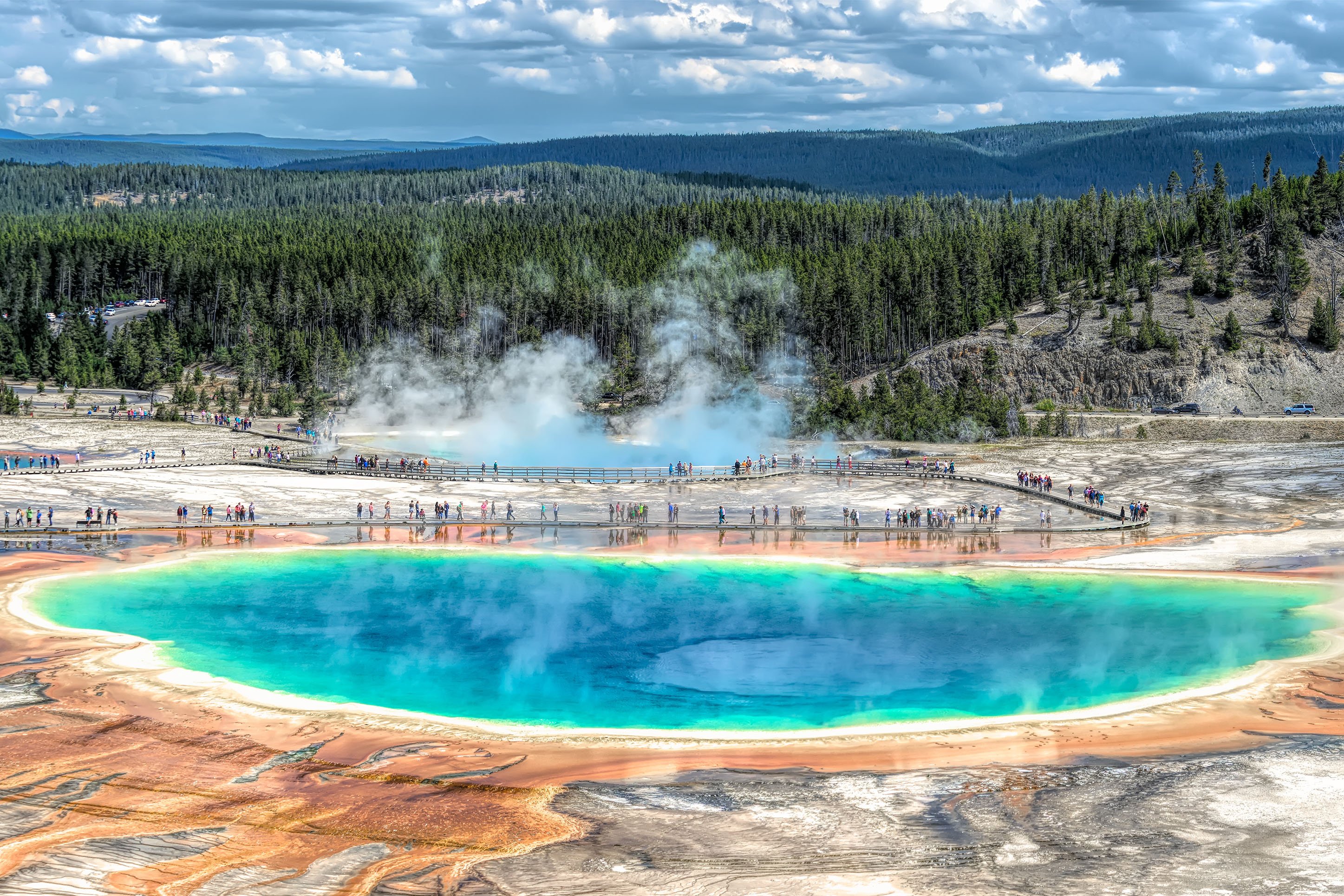 Enjoy the Thermal Features
Yellowstone is home to an estimated 10,000 thermal features that include geysers, mud pots, fumaroles, travertine terraces, and hot springs. Some of the more popular features are Old Faithful and the Grand Prismatic Spring. Those are great, but you may find yourself fighting the crowds. If you want to experience some of the less well-known thermals check out The Boiling River or the Norris Geyser Basin. At the boiling river, you can soak in the mixed waters of a mountain stream and a hot spring. The mixture of the water creates a warm, refreshing temperature. Norris Geyser Basin is filled with a variety of thermal features but be sure to stay on the paths and boardwalks.
Experience Yellowstone's Serengeti
The Lamar Valley in Yellowstone offers an abundance of wildlife, so much that it has been dubbed the Serengeti of Yellowstone. This valley is chock full of bison, elk, antelope, deer, bears, wolves, eagles, coyotes, and just about any other animal that calls Yellowstone home. It comes complete with beautiful vistas, the Lamar River and fresh mountain air. If you want to get the full experience, pack a picnic lunch and some lawn chairs and set up shop in one of the many pull-outs along the road. Spend the day glassing the hillsides and meadows for animals. Nowadays, there are very few places in North America where you can have this type of experience, and the Lamar Valley is one of them.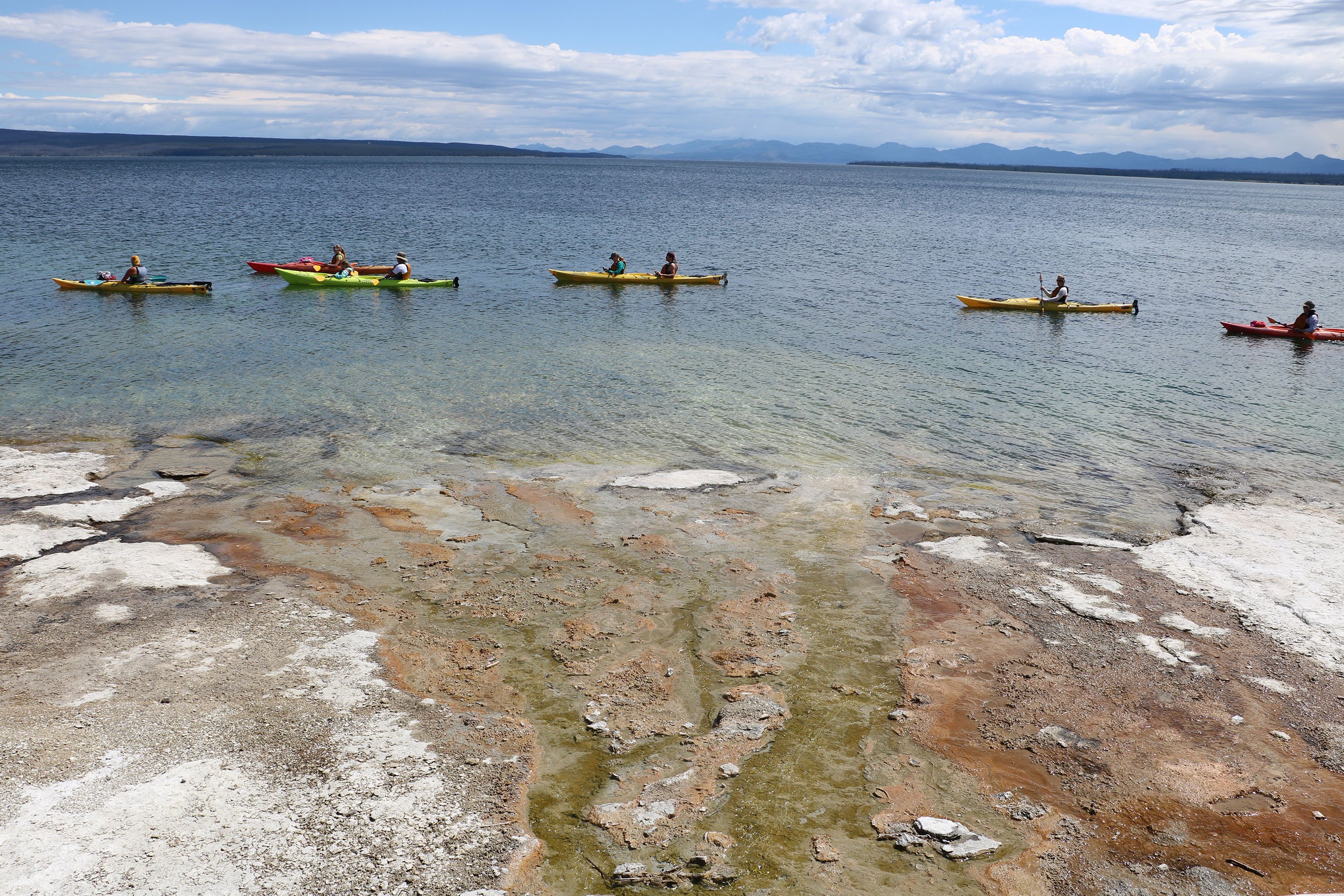 Kayak on Yellowstone Lake
Yellowstone Lake is huge! It covers almost 90,000 acres extends over 19 miles long and 14 miles wide. Below the surface, you will find a number of thermal features and some of Yellowstone's famous Cutthroat Trout. The shore of its southeast arm is some of the most remote land in the United States with no roads within 50 miles. If you want to feel small, spend a few days exploring the shoreline of Yellowstone Lake in a kayak.
If you enjoyed this blog, take a look at some of our other related articles at Bozemancvb.com:
In our never-ending quest to keep up with all things new in Bozeman, we have been producing content for years and can't possibly update every blog when new businesses open or existing businesses close. Please reference the publish date and do your own due diligence when making plans.