Scenic Winter Drives Around Bozeman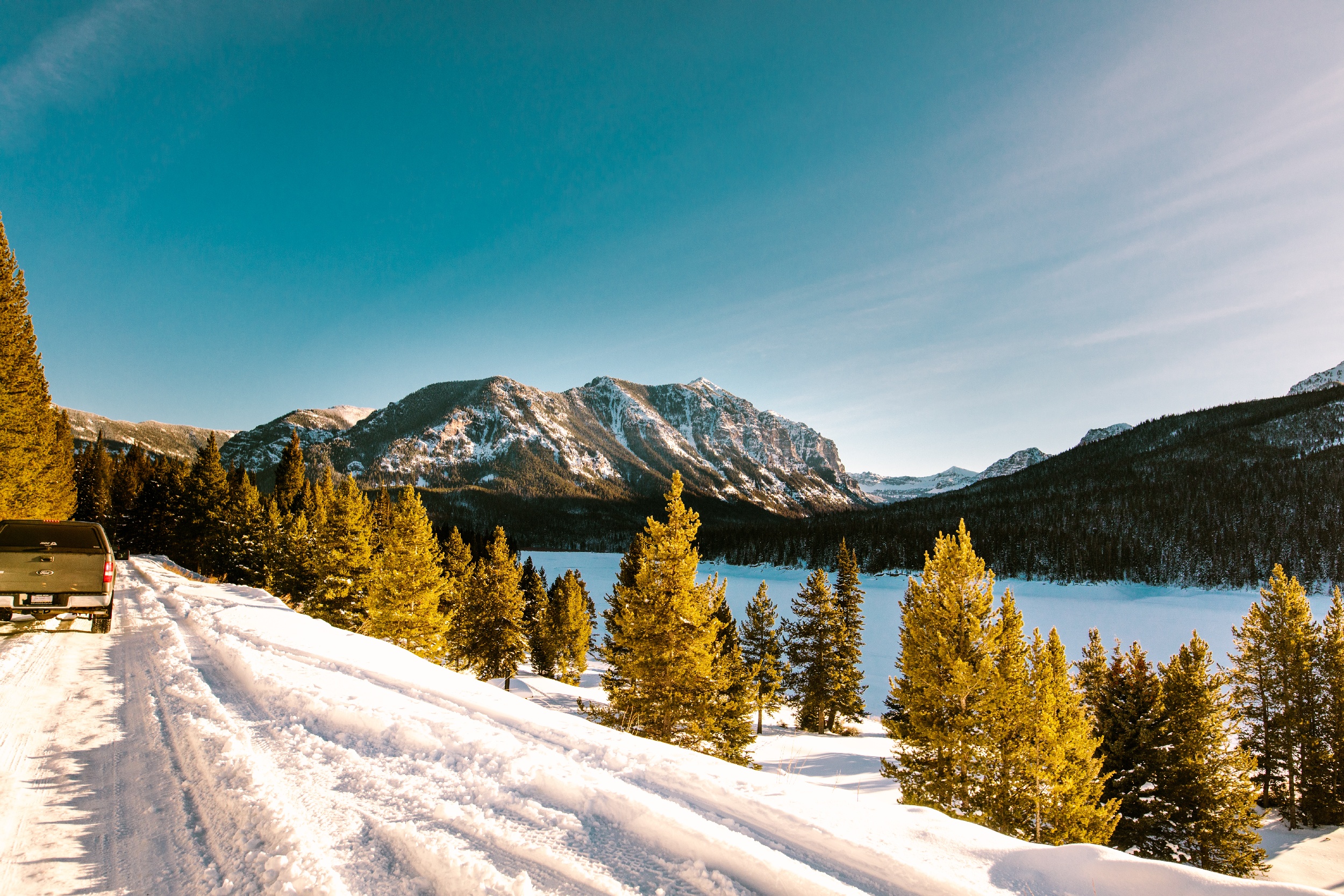 Some days it's nice to just hop in the car, relax and enjoy the scenery. Bozeman receives a significant amount of snow, but Montanan's are no rookies to keeping the roads clear. If the weather isn't inclement, you generally don't need to worry about driving, but these two scenic winter drives tend to be less snowy than some!
Shields Valley
An understated gem, the Shields Valley is a scenic drive well worth the time. Situated between the Bridger and Crazy Mountain Ranges, this sprawling valley is nothing but peaceful. Ranches dot the horizon, cars are few and far between, and the towering magnificence of the mountains truly takes your breath away.
We suggest starting this loop up Bridger Canyon and returning via I-90 from Livingston. Start by heading up MT-86, North Bridger Canyon Drive, toward Bridger Bowl. The road meanders up this canyon popular with outdoor enthusiasts for it's alpine and Nordic skiing, hiking, snowmobiling and camping.
Continue past Bridger Bowl and Crosscut Mountain Sports Center toward Battle Ridge. Keep going and stay to your left when the road splits. Soon you'll pop into the Shields Valley, welcomed by a spectacular view. When the road comes to a T, turn south and head toward Wilsall on MT-89. In 8 miles you'll reach Clyde Park; we suggest a stop at Clyde Park Tavern for a beverage, a snack or lunch! After a refresher, head to Livingston, a quick 24 miles down the road.
You'll want to allow enough time to really explore this former railroad town, now home to a plethora of artists, writers and chefs. Peruse the galleries, stop by one of the local breweries, or catch a performance at The Shane Lalani Center for the Arts. End the day with dinner at one of the diverse restaurants serving locally sourced food.
It's 26 miles back to Bozeman from Livingston. You can easily do the trip in reverse, but it's much easier to drive the interstate in the evening, and you certainly don't want to miss any of the scenery if nightfall hits!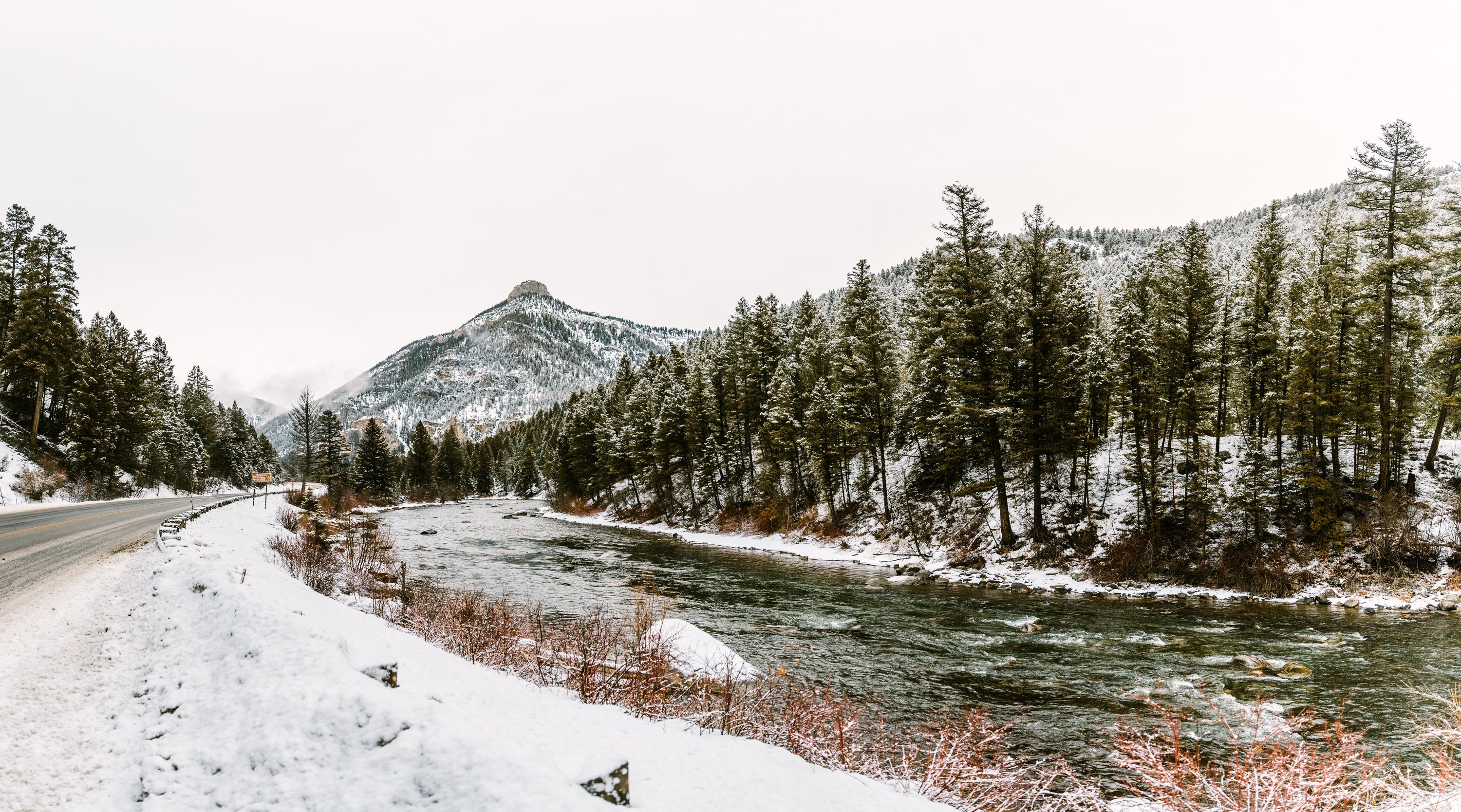 Gallatin Valley
While there are plenty of drives just outside of Bozeman, touring the perimeters of Gallatin Valley gives you a unique perspective on this beautiful area. You can do this drive in a half day, which makes it ideal if you're looking for a leisurely expedition.
This is the perfect drive to get a feel for the diverse landscape of Bozeman. From the impressive mountain ranges that surround the area, to the coveted open spaces, there's not a bad view to be had.
Start by heading North on Springhill Road just off of 19th Avenue. The west side of the Bridger Mountains will be on your right and you'll travel through some of the beautiful farmlands in the valley. After approximately nine miles, turn left onto Penwell Bridge Road, heading west. Continue on until you reach Dry Creek Road, turn left and it will take you right into the town of Belgrade. Time it right and enjoy lunch at one of the many restaurants. You'll find a diverse sampling of cuisines; BBQ, Korean, Indian, Mexican and more.
With your belly full, hop over the interstate onto Jackrabbit Lane, which turns into Highway 191 at Four Corners. If you like thrift shopping, be sure to stop at Twice Treasured Thrift on the east side of the road. You'll recognize it by its funky shape!
Continue on past Gallatin Gateway to South Cottonwood Road and head east. It's a slow drive along the edge of the hills, once again through rolling farmlands. When you reach 19th Avenue, turn right. This road will take you back to Bozeman, but if you turn right again on Nash Road, you can extend the trip. Continue east until you reach Sourdough Canyon Road, which circles back to town, dropping you at Kagy Boulevard.
If you enjoyed this blog, take a look at some of our other related articles at Bozemancvb.com: