The Perfect Retreat; Camping at Hyalite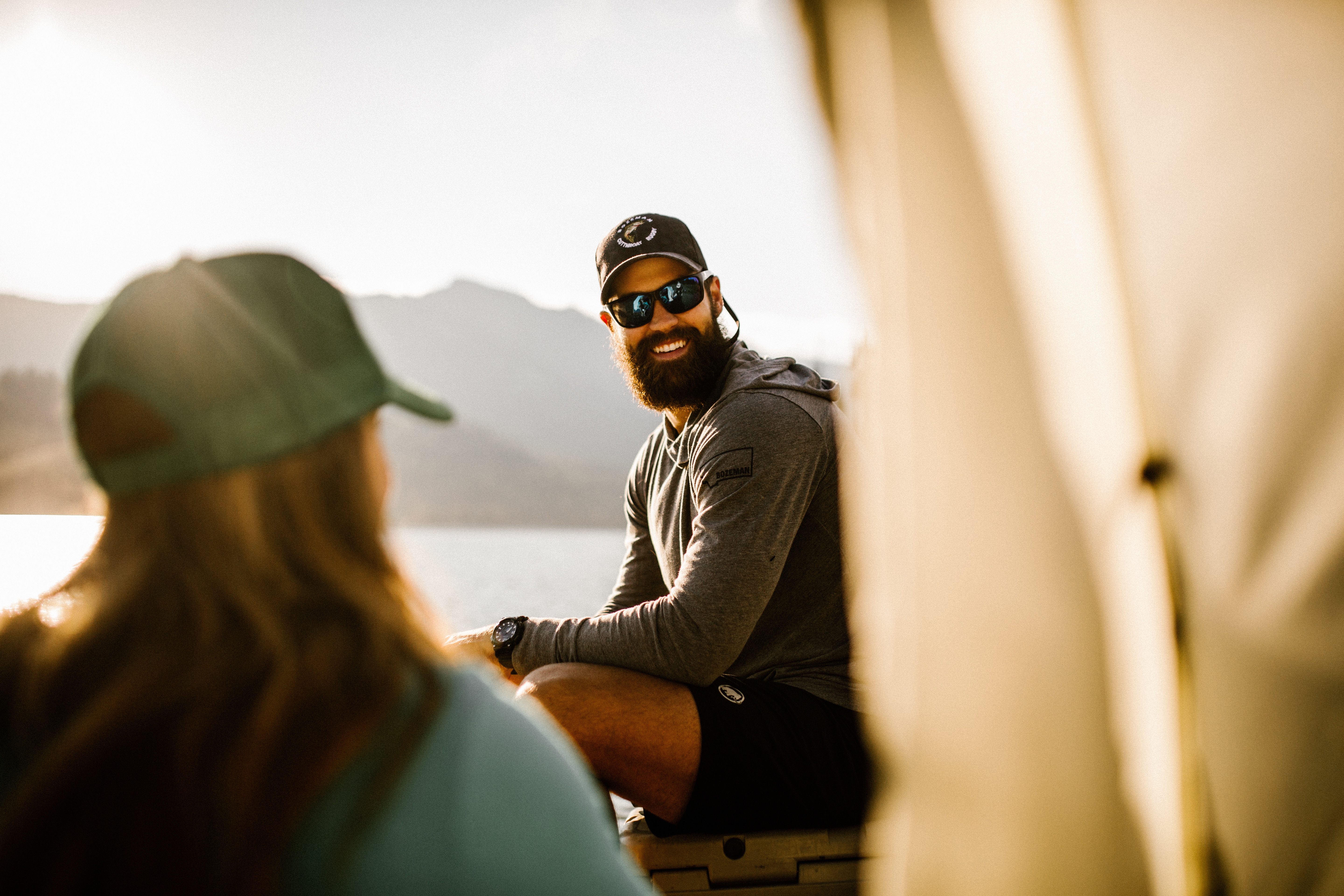 Tucked up just outside of Bozeman, Hyalite Canyon is a "not so secret" gem for outdoor lovers. It's no wonder, the area is packed with things to do and there's not a bad view in the area. Fair warning, plan ahead because these spots can fill up fast!
The creme de la creme of camping is being next to a body of water and Hyalite does not disappoint. Two campgrounds are located next to the lake, Chisholm and Hood Creek, and another, Langohr, which is next to Hyalite Creek in the canyon. In total, there are 54 campground sites, and many more located off of Hyalite and East Fork roads. (These sites are designated with a sign depicting a tent.)

For larger groups, Hood Creek has one group site, along with three picnic sites and all have handicap-accessible amenities. Speaking of groups, for larger events Hyalite Pavilion sits right on the lake and can be rented out for a minimal fee. The pavilion is semi-enclosed with seating for 30 people and a maximum capacity of 80 people. There are two wood-fired BBQ grills and a fireplace inside. Outside, there's a nice fire ring surrounded by boulders for sitting. The pavilion is wheelchair accessible.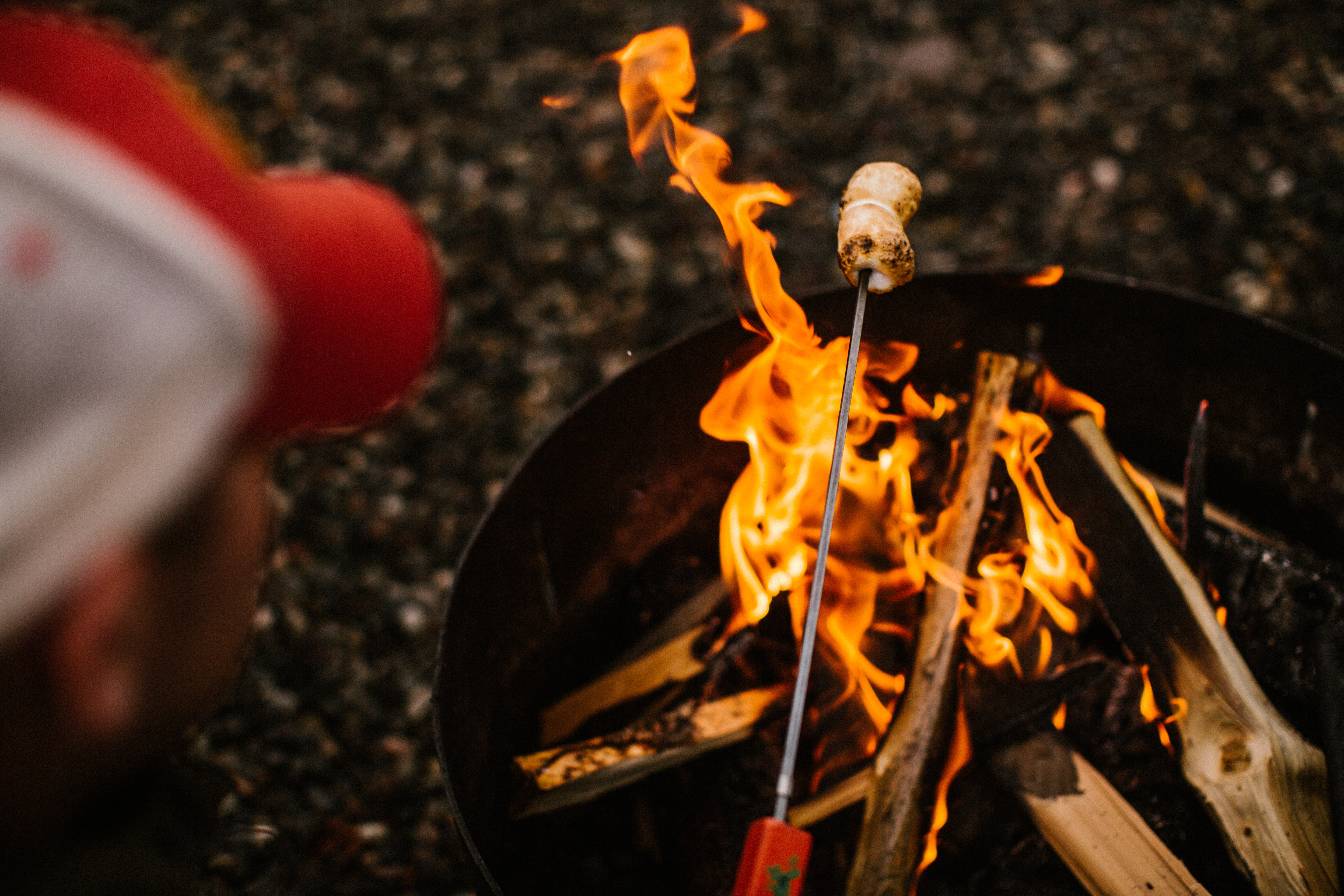 For a unique experience, try renting one of the three forest service cabins in the area, which range from $20-$40 per night. Maxey Cabin is vehicle accessible and sleeps four in the main cabin and two more in a bunkhouse. Window Rock Cabin sleeps four and is a short walk in. For an intimate backcountry experience, Fox Creek Cabin is 2.5 miles up a non-motorized trail. This little cabin sleeps two. Date night anyone?

Related - 10 Popular Bozeman Cabin Rentals To Die For
One thing is for sure, Hyalite is packed with outdoor adventure and we guarantee, one night will not be enough. The reservoir is a no-wake zone, but that doesn't mean you can't get out on the water. Stand up paddle boards, kayaks, canoes, rafts and small fishing boats are all popular vessels. The fishing is great in both the lake and the creek below although there are restrictions about fishing too close to the inlet, so be sure to read the fishing regulations before venturing to the other end of the lake.
For the adventurous, there are three peaks that can be accessed from the area: Mount Chilsom, Hyalite Peak and Mount Blackmore. All three offer spectacular 360 degree views, you'll literally feel like you are on top of the world. Each of these are long day hikes, so be prepared with plenty of water, food and layers of clothing. Snow can stay well into the summer at this elevation, so be sure to check before you take off. If there is snow, clamp-ons for your shoes and trekking poles are recommended.

Related - The 8 Best Peaks with Amazing Views Near Bozeman
As you drive up the canyon you'll notice rock climbers scrambling up steep inclines. Hyalite is known for some of the best rock climbing in Montana, and the ice climbing in the winter draws enthusiasts from around the country.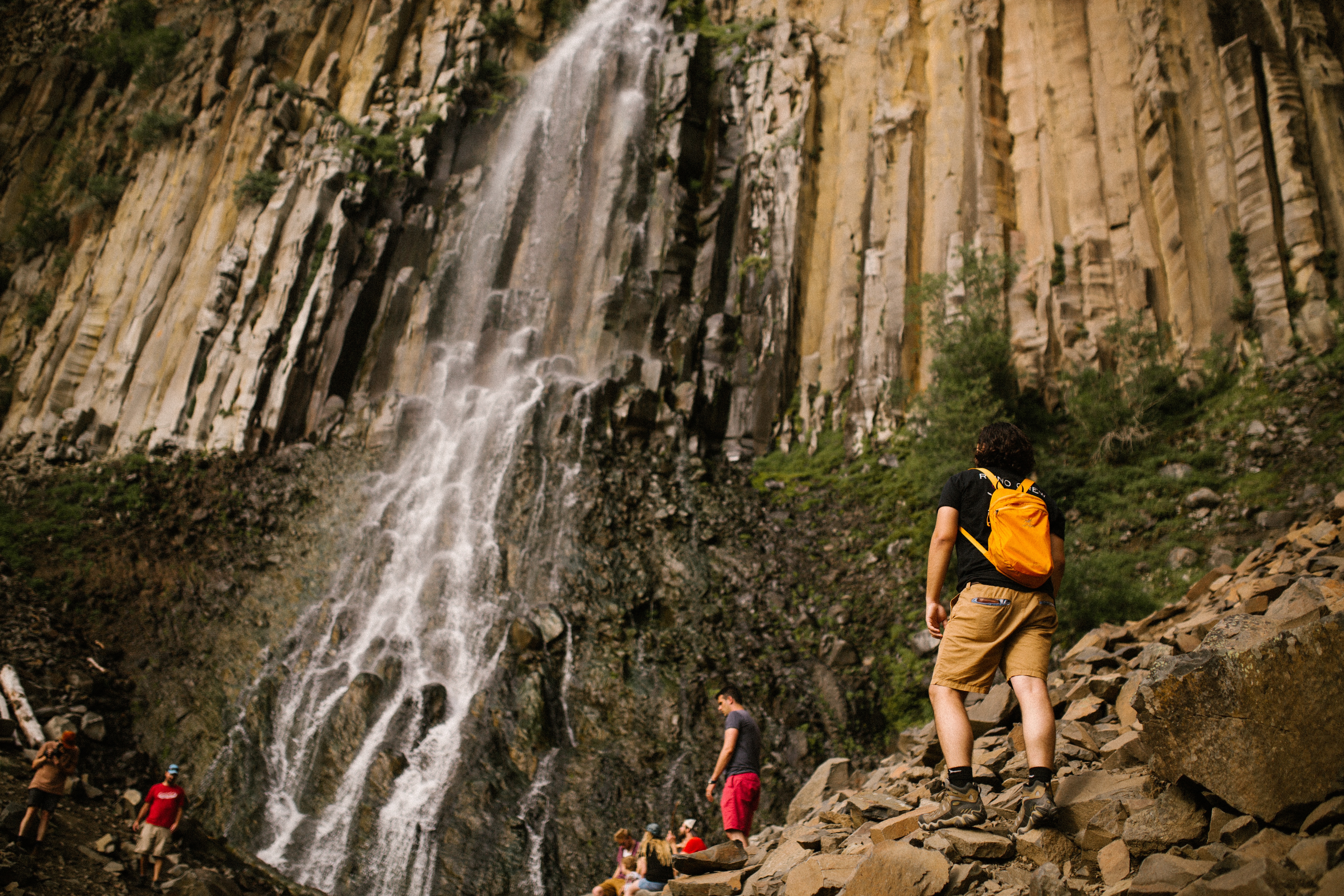 As for the trails, you'll be hard pressed to explore them all. Palisade Falls is a beautiful waterfall, with a paved trail to access it. This is the perfect jaunt for any age or ability. Beyond that, you can explore miles of trails via motorcycles, hiking or horseback. (Some trails don't allow motorized vehicles, so check first to be sure.) The wildflowers are spectacular and keep your eye out for wildlife.

Before you head out, there are a couple of housekeeping items to keep in mind. This is bear country, so be sure to carry bear spray and make noise along the trails. Food should be stored inside trailers and vehicles, or in proper food storage bags and hung out of reach. Keep all fires in designated fire pits, and watch the signs indicating the level of fire danger. If it gets too dry, fires won't be allowed.

Related - 5 Ways to Stay Bear Aware While Hiking in Yellowstone
Camping is available May 15-September 15 each year. For reservations, go to www.Recreation.Gov. For more information on Hyalite Recreation Area, go to Friends of Hyalite.
If you enjoyed this article, check out our related blogs:
In our never-ending quest to keep up with all things new in Bozeman, we have been producing content for years and can't possibly update every blog when new businesses open or existing businesses close. Please reference the publish date and do your own due diligence when making plans.