Best Camping Spots Around Bozeman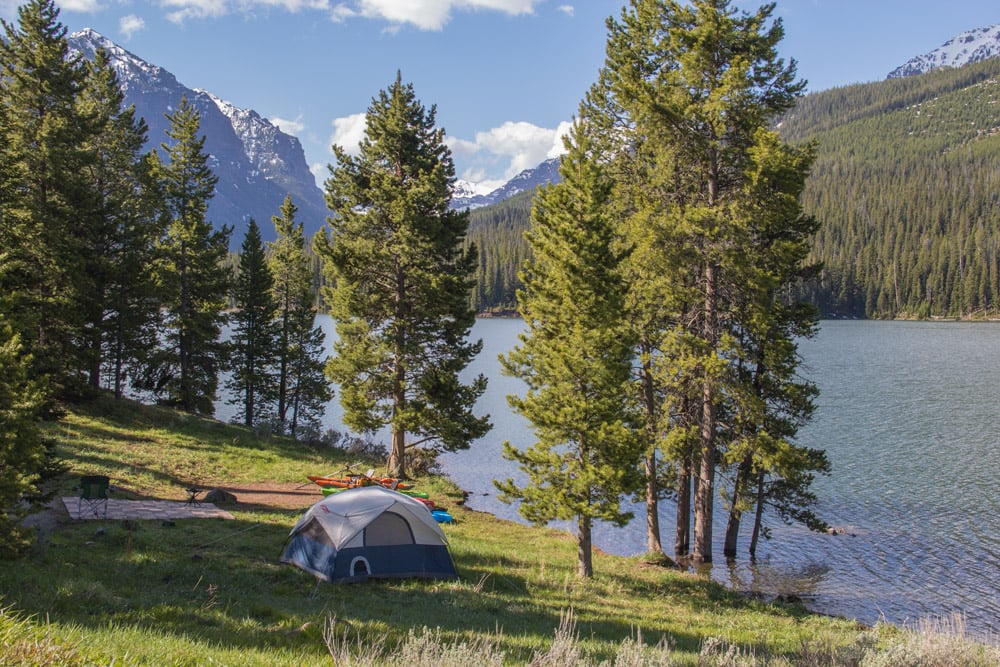 While Bozeman is home to beautiful hotels, guest ranches and bed & breakfasts, you may find yourself wanting to spend a night sleeping under the stars when visiting the state known for its big sky. Not much can compare to cozying up next to a campfire and wondering at the blankets of stars overhead before climbing into your sleeping bag and drifting off to sleep.
Another reason to camp? You might be able to get an earlier start on whatever outdoor activities you're doing that day if you plan it right. And it allows you to soak up as much of the natural scenery as possible.
Here are some of the best places to camp near Bozeman, Montana.
Hyalite Canyon
This natural playground is about 40 minutes south of Bozeman and has several campgrounds that make ideal basecamps for recreation. Hood Creek Campground offers stunning views of Hyalite Reservoir, while Langhor Campground offers a peaceful, creekside retreat. All of the camping in this area gives you access to hiking, fishing, waterfall chasing and water activities on the reservoir. This area is a Bozeman local favorite, and that's for a reason.
The reservoir itself allows non-motorized boats so the lake is quiet and serene— perfect for fishing, paddle boarding and kayaking. Hiking is abundant, with trails for any level and ability. Palisade Falls is a short jaunt, and there are mining roads all through the hills for other gentle hikes.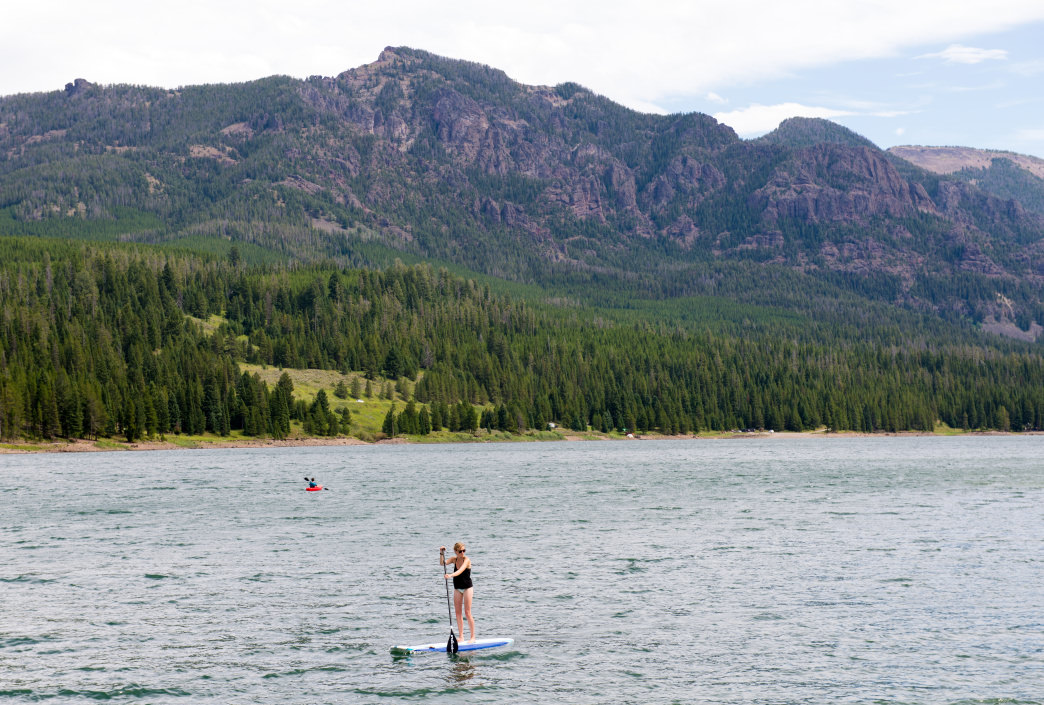 If you're looking for something more adventurous, there are 3 peaks that are worth bagging: Mount Chisolm at 10,331 feet, Hyalite Peak, 10,298 feet, and Mount Blackmore at 10,154 feet. Keep in mind, weather changes rapidly and afternoon showers are possible. The snow sticks around at these elevations so be sure to bring layers of clothing. (Don't forget the bear spray.)

Hyalite Canyon is also renowned for its rock climbing (and ice climbing). Practice Rock has a concentration of routes for both sport and traditional climbing, with something for all levels and abilities. For more information, go to Mountain Project. There are plenty of mining roads perfect for ATVs as well. To find out what roads are open to motorized vehicles, go to the OHV program website .
Spire Rock Campground
Southwest of Bozeman is the scenic Gallatin Canyon, which follows the Gallatin River to Big Sky. Spire Rock Campground is a home base for exploring the canyon's many hiking trails like Storm Castle Peak, Garnet Mountain and Lava Lake. This area is also known for its many rock climbing routes, as well as whitewater rafting on the Gallatin River. The campground has both single sites and group sites, and some can be reserved in advance online.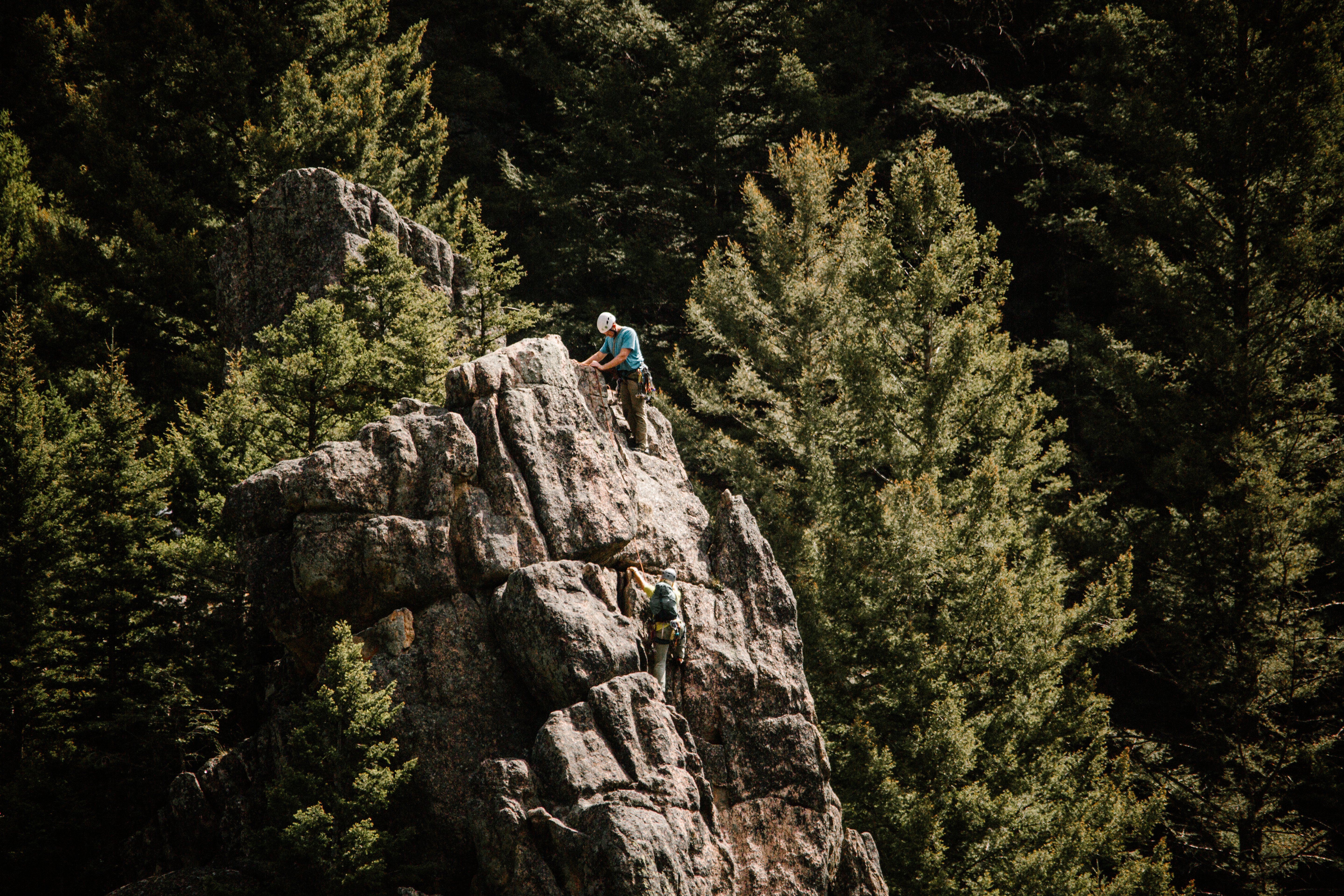 To get there, you'll drive along the Gallatin River. You're also close to Big Sky, if you're looking for some great food, zip-lining, mountain biking, or golf.
Fairy Lake Campground
Admittedly, this campground itself isn't much, but it's proximity to a majestic alpine lake makes it something. You'll want a vehicle with high clearance to make it to this campground, but once you get there, you won't want to leave. A short walk from the campsite takes you to Fairy Lake, with clear, emerald waters and a backdrop of Sacajawea Peak. From the campground, you can start the short but steep trek up to the top of Sacajawea Peak as well. Note that there are mountain goats and other wildlife that frequent the area, so remember to give them space and always store your food properly.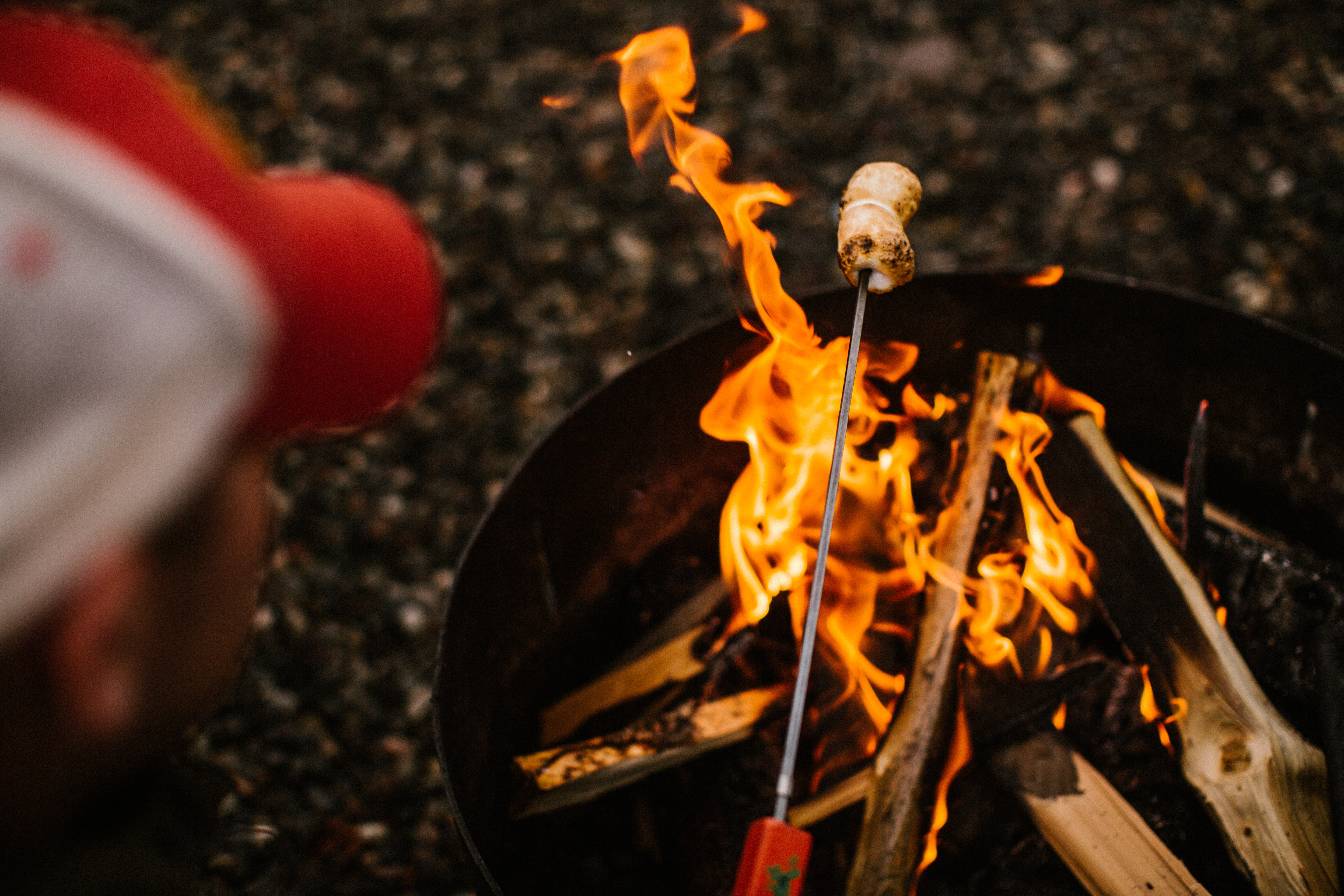 Pine Creek Campground
Located in Paradise Valley, less than an hour from Bozeman, Pine Creek Campground is a great place to stay en-route to Yellowstone National Park and explore this picturesque valley. The trail to Pine Creek Falls and Pine Creek Lake is a short walk from the campground. Plus, it's near to Pine Creek Lodge, a funky, local staple that hosts outdoor concerts in the summer and serves up comforting pub food in its restaurant. Book at this campground online in advance as it often gets crowded in the summers!
RV Parks

For those who travel with a few more comforts, the RV parks are great. They all vary as far as hook-ups and amenities, but the three in and around town all offer full hookups.

Bear Canyon Campground: Just five minutes east, you'll find Bear Canyon Campground. Kids will love the heated pool, and Livingston, MT is just 20 minutes down the road. This quaint town is full of art galleries, breweries, great restaurants and theater.

Bozeman Hot Springs Campground: For a real treat, stay at Bozeman Campground, adjacent to Bozeman Hot Springs and just minutes from the Gallatin River. Enjoy a day of fishing, then relax in the hot springs, with both indoor and outdoor pools.

Sunrise Campground: The closest campground to town, the beauty of Sunrise Campground is the ability to enjoy downtown activities, events, restaurants and shopping in just a minute's drive. The campground can accommodate big rigs with plenty of room to turn around.
If you enjoyed this blog, take a look at some of our other related articles at Bozemancvb.com.