Things to Do in Bozeman in the Summer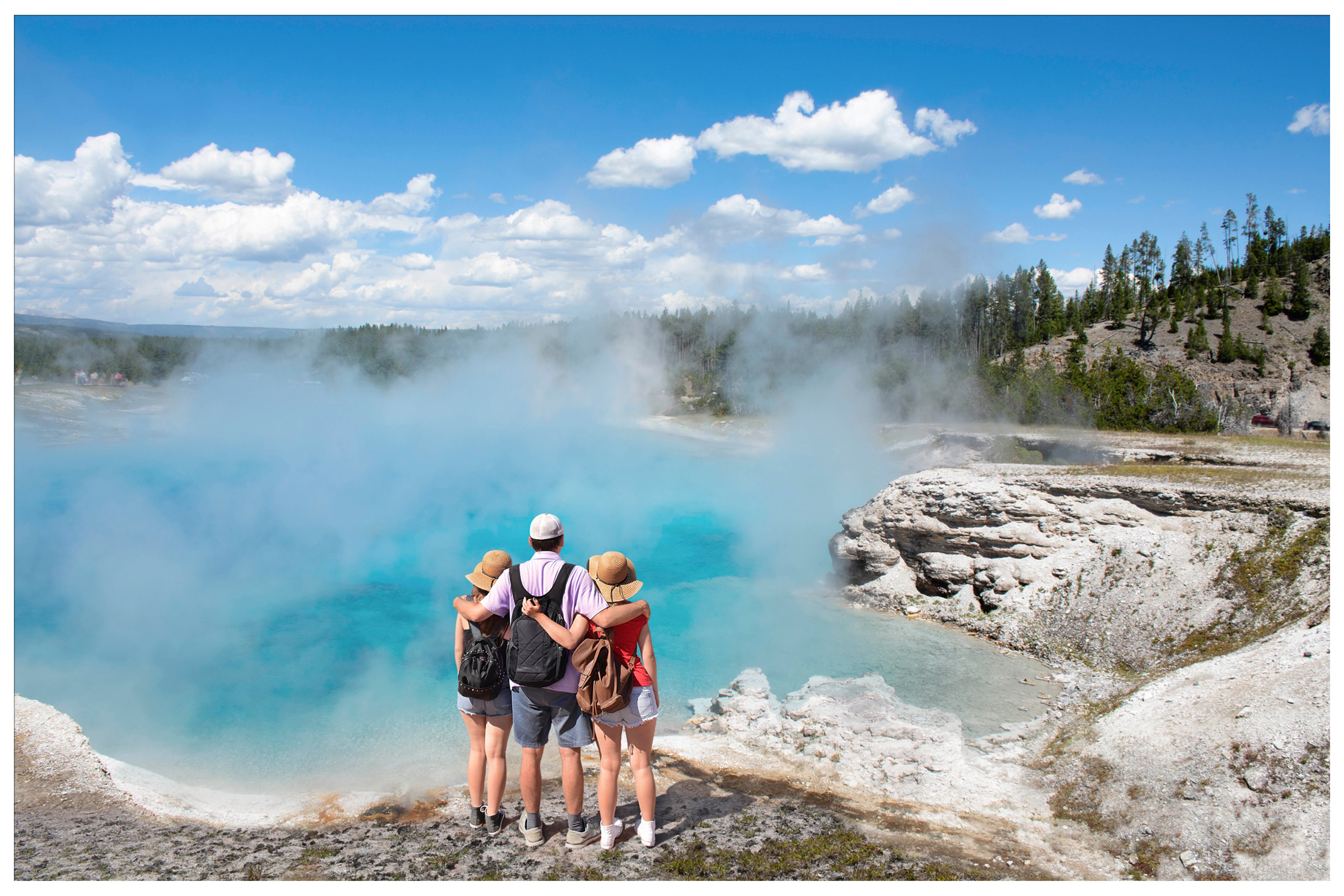 Bozeman is remarkable at any time of year, but summer is truly something else. One of the most significant advantages is its proximity. Centrally located amidst some of the most breathtaking mountains and rivers in the lower-48, you can be out exploring by day and home for an evening on the town by night. The city itself, the fastest-growing micropolitan in the U.S., is full of things to do so that you can round out your trip with a mix of both relaxing activities and exciting outdoor adventure.
Known by locals as Bozeman Beach, this little pond is an excellent place for stand-up paddleboarding (SUP), swimming, picnics, volleyball, and canoeing. Or relax by the water and take it all in.
Just 19 miles from town, Hyalite Canyon feels like you've stepped straight into the backcountry. The no-wake reservoir is excellent for fishing, SUP, canoeing, and swimming. Campsites are available along Hyalite Creek and around the reservoir. For the more adventurous, try booking a Forest Service Cabin. For a short hike, try Palisades Falls, or Emerald Lake. For a more extended excursion, Blackmore Peak and Hyalite Peak provide exceptional views (and some heart-pumping exercise!)

The crown jewel of summer festivals, the Sweet Pea Festival, is a celebration of the arts. Starting early in the week with a Bite of Bozeman, you'll sample all the fantastic food from chefs around town. Friday through Sunday, enjoy juried arts and crafts booths, live music, theater, dance, food, and kid's activities in Lindley Park. Don't miss the Saturday morning fun run and Sweet Pea Parade!
Hiking
Hikers of all abilities love Bozeman. For short hikes, the College "M," or Drinking Horse Trail, is just outside of town and takes about an hour to hike round trip. For longer walks still close to town, try Triple Tree Trail, Sourdough Canyon, South Cottonwood, Sypes Canyon, or Middle Cottonwood Canyon.

There is a plethora of mountain biking around Bozeman, and trails for all abilities. Leverich Canyon Trail is a popular trail tucked between Hyalite Canyon and Sourdough Canyon. For more challenging terrain, try Truman Gulch or Bangtail Divide. But that's just scratching the surface, check out more trail options.
Farmer's Markets
There are two Farmers' Markets in Bozeman; Bogert Farmers Market takes place on Tuesday evenings and Gallatin Valley Farmers' Market on Saturday mornings. The Gallatin Valley is full of fertile soil, and long agricultural heritage and the variety of produce grown here is impressive. You'll also find local meats, honey, eggs, baked goods, skin products, arts, crafts, food trucks, and entertainment!

Fishing
Both fly fishers and lake fishers can get their fix in Bozeman. The Gallatin River, the locale for the movie A River Runs Through It, is as picturesque as it gets, and is a favorite fly-fishing spot. Hyalite Reservoir is a quick trip, or for a more remote alpine lake experience, bike or hike to Mystic Lake.
Each Wednesday at the Emerson Cultural Center, Lunch on the Lawn brings a live band, delicious food trucks, and a big lawn to spread out and enjoy your lunch hour with friends and family.

Bozeman's newest park is also its biggest with 60 acres of room for the little ones and the furry ones to roam and run. There's an adventure playground tucked into the shade trees, fishing accesses along the East Gallatin River, a Learning Garden and Food Forest, a nature preserve, and an enclosed dog park!
From classic dive bars to state-of-the-art concert venues, the Bozeman music scene is officially on the map. Watch the schedules for the Rialto, Filling Station, Eagles Ballroom, Ellen Theatre, Brick Breeden Fieldhouse, and coming soon, The Elm.

Summer wouldn't be summer without the fair! The whole family will enjoy carnival rides, 4-H animals, live music, motorsports, rodeo, and a whole lot of excellent food.
The crown jewel of the area, Yellowstone National Park is just a stone's throw from Bozeman in either direction. The west entrance, in West Yellowstone and the north entrance at Gardiner, are each roughly an hour and a half drive. Home to the world's largest active geyser field, abundant wildlife, and excellent fishing and hiking, you'll have plenty to explore.

Float the Madison River
A half-hour from Bozeman sits a lazy portion of the Madison River, a favorite spot for tubers during the hot summer days. Bring your tube or book a rental and shuttle service and completely relax!
Museum Hopping
From the Smithsonian affiliate, Museum of the Rockies, to the American Computer and Robotics Museum and the Gallatin History Museum, you'll cover the history of not just Bozeman but the evolution of modern-day society!
For more trip-planning ideas, download our Travel Guide.
If you enjoyed this blog, take a look at some of our other related articles:
In our never-ending quest to keep up with all things new in Bozeman, we have been producing content for years and can't possibly update every blog when new businesses open or existing businesses close. Please reference the publish date and do your own due diligence when making plans.