Exploring the Arts During the Winter in Bozeman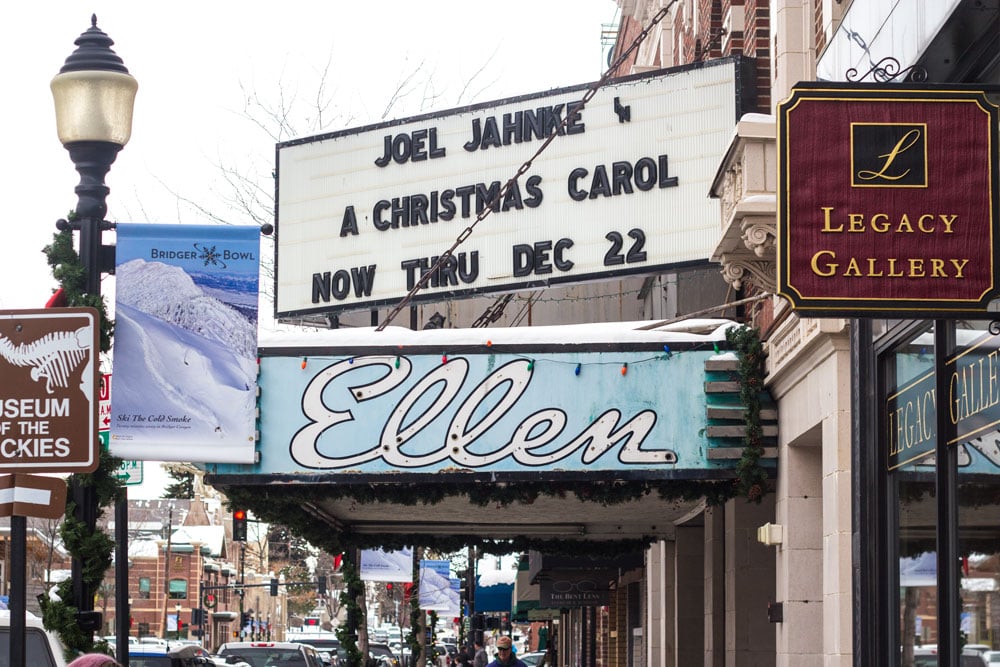 The west isn't all wild. (OK, it's not really wild at all.) But what you may not realize is just how rich the arts and culture scene are in Bozeman. We're not talking amateurs, we're talking the real deal. After you spend the day playing outside, you'll have plenty to keep you busy during the evening hours during the winter in Bozeman.
Art

Galleries in Bozeman are many and varied. From traditional western to edgy contemporary, local artists bring an urban feel to a mountain town. Events to note:
Downtown Bozeman Art Walk, December 9, 2016 showcasing new exhibits and hosting opening receptions.

The Emerson Cultural Center hosts the Celebration of the Arts, January 27, 2017 with an evening of fine dining and cocktails, live entertainment, a live artist quick draw and live and silent auctions.
Music

You'll continuously find music at venues around town (check out this event calendar.) For special events, take note, you may want to plan accordingly.
The Bozeman Symphony, continues over twenty years of symphonic and choir music with five unique programs through April, 2017.

In the fall, the Emerson Cultural Center is host to the annual Bozeman Bluegrass Festival, (be sure to check the current dates and get your tickets early, this event sells out!)
The Intermountain Opera will perform Tosca, May 14-15, 2017, with additional performances scheduled through the spring.
The Montana State University's Music Department performs a varied mix of musical events throughout the year— a beautiful showcase of the talent coming out of the School of Art and Architecture.
Theatre
Theatre, film, comedy and dance round out the art scene with performances throughout the year.
The Montana Ballet kicks off winter with performances of the Nutcracker, but doesn't stop there. In addition to their winter line-up, they also offer classes and workshops.
The historic Ellen Theatre starts the holiday season with A Christmas Carol, then continues the season, with music, film and dance performances.
For a little comedy, musicals, impromptu and children's shows, the Verge Theater is your spot. All performances are locally written, produced and performed. The shows change often, so watch the calendar.
Bozeman Film Society brings classic, new releases and independent films to Bozeman on a regular basis. Film buffs, take note.
Festivals
Many people schedule their trips around Bozeman Festivals, which is a great time to feel the pulse of the community in full force.
Each year, the Sweet Pea Festival brings local, regional and national musicians performing at this festival promoting arts. You'll also find art and craft vendors, theater, dance and great food.

SLAM (Support Local Artists and Musicians) puts on three events, the Sip and Slam Brewery Tour, the SLAM Summer Festival and the Winter Showcase, just in time for holiday shopping. All events are centered around promoting local artists, musicians and food beverages.
If you enjoyed this blog, take a look at some of our other related articles: