3 Ways to Explore Yellowstone in the Winter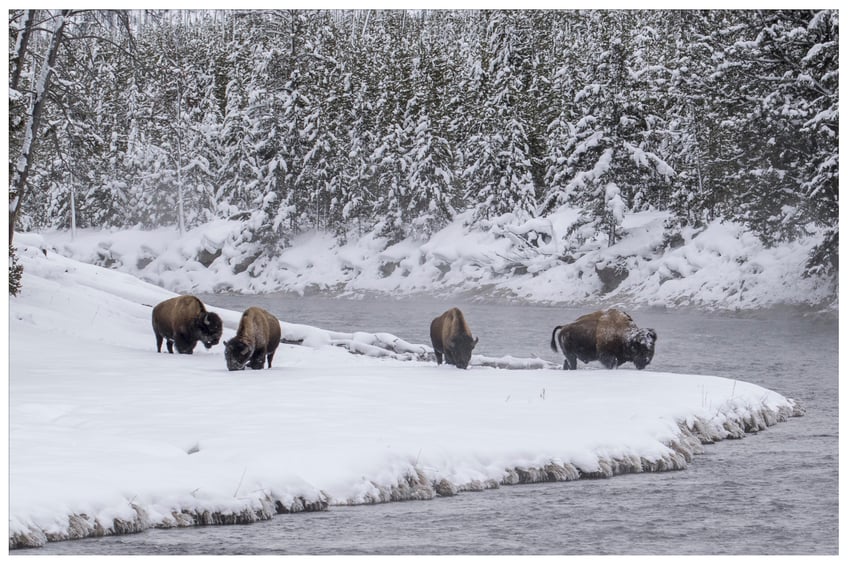 There is no doubt about it, Yellowstone National Park is an incredible place to visit any time of the year. Hundreds of thousands of people flock each year to the 2.2 million acre national park spread across the three states of Montana, Wyoming and Idaho. The majority of tourists prefer to come during the summer season fully equipped with a tightly-strapped camera and cargo shorts.
However, Yellowstone in the winter rivals the sights, smells, and experience that you won't find in the summer months. The park has a magical way of changing into a whole new experience. If you have, or have not been to the park in the winter but are looking to spice up your stay, here are 3 ways to explore Yellowstone in the winter.
Cross-Country Skiing / Snowshoeing
Cross-country skiing and showshoeing has become a staple for many winter travelers, and for good reason. The Visit Yellowstone Park website page refers to the park as "For cross-country skiers, West Yellowstone is a Nordic mecca." There's nothing quite like walking or skiing through the park in winter to the sound of snow crunching underneath your feet.
Related: First-Timer's Guide to Snowshoeing
A huge perk of adventuring on foot through Yellowstone is the time factor. You can choose to fill an hour or two gap during your day or spend your whole week-long trip getting some exercise among staggering beauty.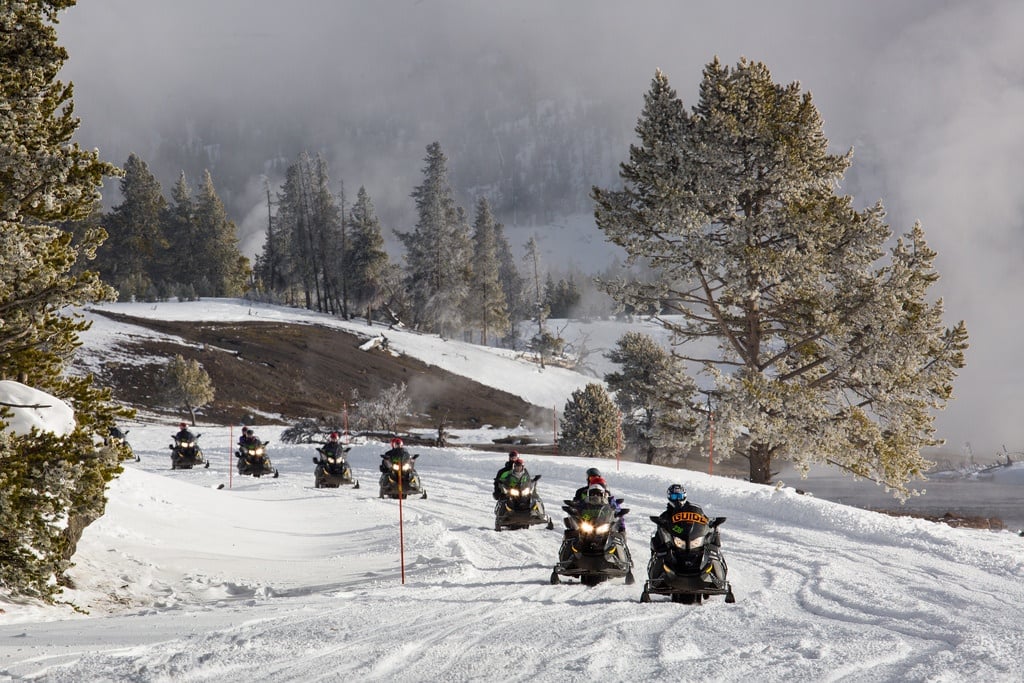 Snowmobiling
Snowmobiling through Yellowstone is truly a one-of-a kind experience. The blanket of white coupled with steamy geysers makes it feel surreal. Mainly, only guided tours are allowed, so you'll need to book a trip through an authorized company. Try an interpretive tour to learn more about the park and it's inhabitants.
Another option is to create your own self-guided Yellowstone tour through the Non-Commercially Guided Snowmobile Access Program, which is awarded by lottery.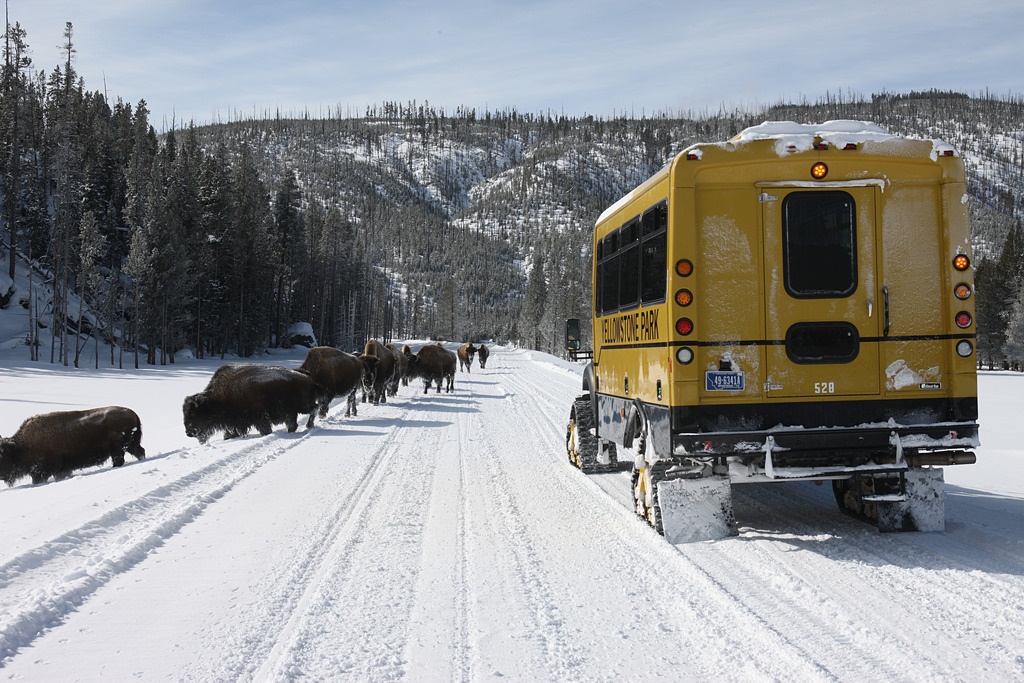 Snowcoach Tours
Snowcoaches provide an experience unlike any other, yet are still relatively unknown. These large tank-like over the snow vehicles give tourists the adventurous and off roading experience of snowmobiles but with a warm and comfortable seating arrangement.
Related: Snowcoach Tours... What Are They Like??
All in all, it's basically like a gondola ride with tracks that can pretty much go anywhere. They provide tours to some of the most remote and beautiful areas of Yellowstone during the winter that only a handful of people get to experience.
If you think you know Yellowstone in the winter, think again! These unique experiences are just a few different ideas to explore the great park in a different way. The memories and stories you'll make from a winter in Yellowstone will be unforgettable.
If you enjoyed this blog, take a look at some of our other related articles:
In our never-ending quest to keep up with all things new in Bozeman, we have been producing content for years and can't possibly update every blog when new businesses open or existing businesses close. Please reference the publish date and do your own due diligence when making plans.