Where to Buy Winter Gear in Bozeman
In the 1970s, the mountaineering community discovered Bozeman. Surrounded by mountain ranges and just 90 miles from Yellowstone National Park, the outdoor opportunities are endless.
The light, dry, snow that falls over the Bridger Mountain Range is known as Cold Smoke, and when it piles up, it makes for some wonderful downhill, Nordic and backcountry skiing at Bridger Bowl, Crosscut Mountain Sports Center, and on trails around town maintained by the Bridger Ski Foundation. Hyalite Canyon, just 16 miles from town is home to some of the best ice climbing in the country, and there are miles trails for snowshoeing or fat biking in the area.
In winter, local parks turn into ice skating rinks, maintained by the City of Bozeman, and Haynes Pavilion at the Gallatin County Fairgrounds has both indoor and covered outdoor rinks with public skating times available.
In this neck of the woods, people don't just hole up and get through the winter – they jump in and embrace it.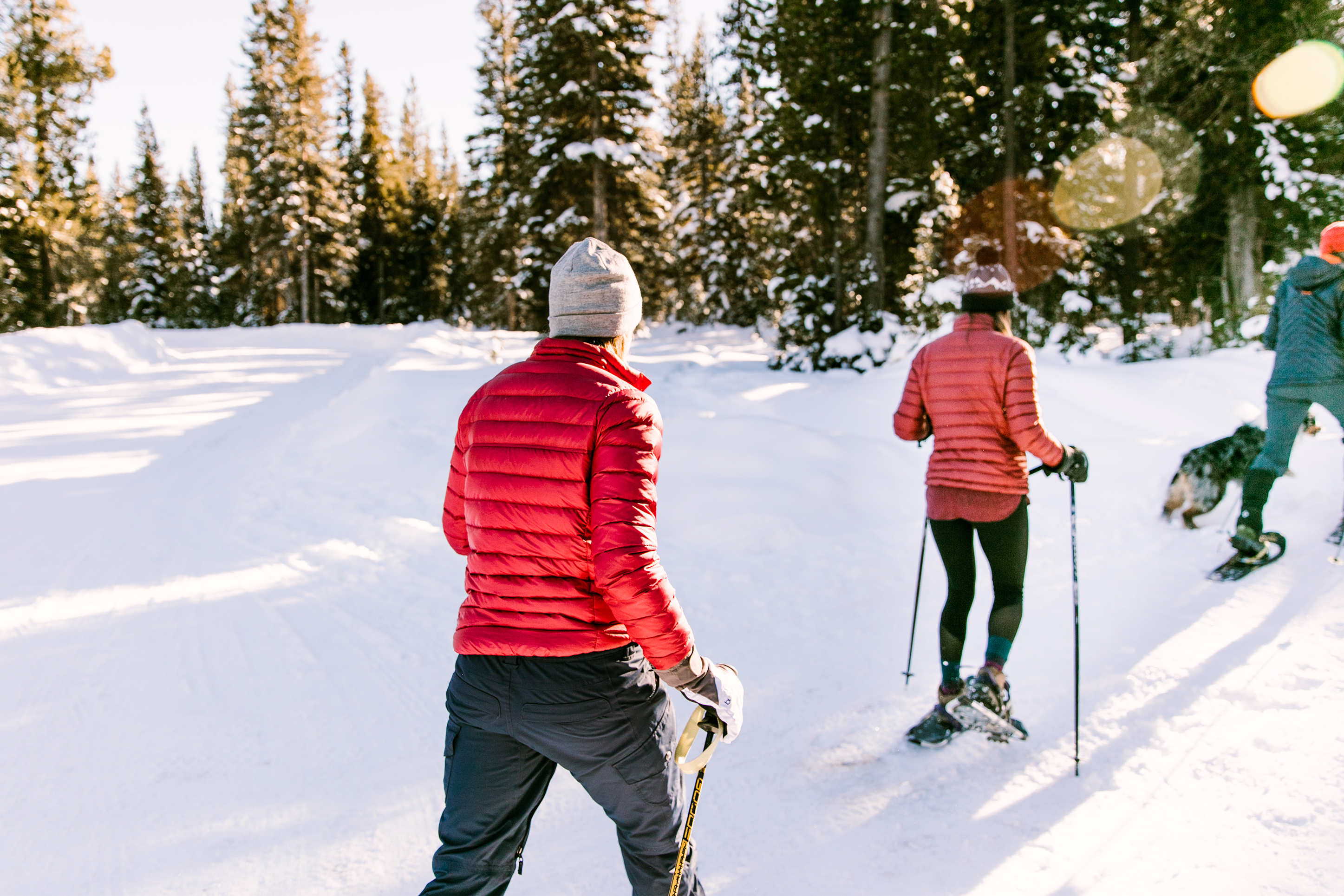 Local Entrepreneurs Answer the Call for Outdoor Gear
Along with an adventuresome spirit, the community is also full of entrepreneurs. Tucked up in the mountains with long winters, residents here have historically found ingenious ways to make a living. Many put their love of the outdoors to use and opened specialty gear stores, and today, the list continues to grow. Locally-owned, full-service shops, national favorites like REI, and some custom gear manufacturers make Bozeman one of the best places to buy winter gear in Montana.
Here's where to find last-minute gear and specialty outdoor items while you're here in Bozeman.
Locally-Owned Shops
One of the earliest sporting goods shops in Bozeman, and certainly the one that has been around the longest, Chalet Sports began in 1953. Sixty-eight years later, they are still known for their high-quality skis, snowboards, boots, and apparel. If you're here for a short visit, they have quality rentals, too.
Another Bozeman icon, Round House was founded in 1971 and has remained one of the most popular specialty outdoor retailers in town. Experts in skis, snowboards, boots and apparel, they also offer specialized boot fitting and a large selection of rental gear.
As the name says, this shop is all things skis: top-line ski and boot brands, professional boot fitting, plus helmets, goggles, poles, gloves, mittens, hats, avalanche transceivers, shovels, and probes. You'll get expert advice, a passion for skiing and an experienced ski shop for tuning and repairs.
Started in 1993, World Boards is the place to go for everything snow and skateboard. Selling boards, boots and apparel, this team is continuously riding, breaking, grinding, bending, and freezing the products they sell. You can be sure if they sell it, it's passed the quality assurance test.
Known for their signature PAC boots, Schnee's has developed a winter boot that is strong, durable, and comfortable. Handmade in Bozeman, these boots have been a local favorite for decades. Now combined with what was once Powder Horn Outfitters, which started in 1946, Schnee's offers a full selection of men's and women's shoes, clothing, guns and hunting gear.
The leader in backpacks, Mystery Ranch has over four decades of design and manufacturing experience. Known for their attention to how loads are carried, each pack is handcrafted using top-shelf materials. With the ability to adjust specifically to each individual torso, these packs are both durable and comfortable.
Focused on backcountry sports like skiing, climbing, and running, Uphill Pursuits is more than just a gear store – it's a community. Stop in to talk shop or get advice, and watch each month for opportunities including storytelling, education, and inspirational events.
Located at Bridger Bowl, this little shop is perfect for clothing, goggles, helmets, and accessories. For rentals, the Bridger Bowl Ski Shop is right at the base of the mountain, making it easy to grab the latest gear and go.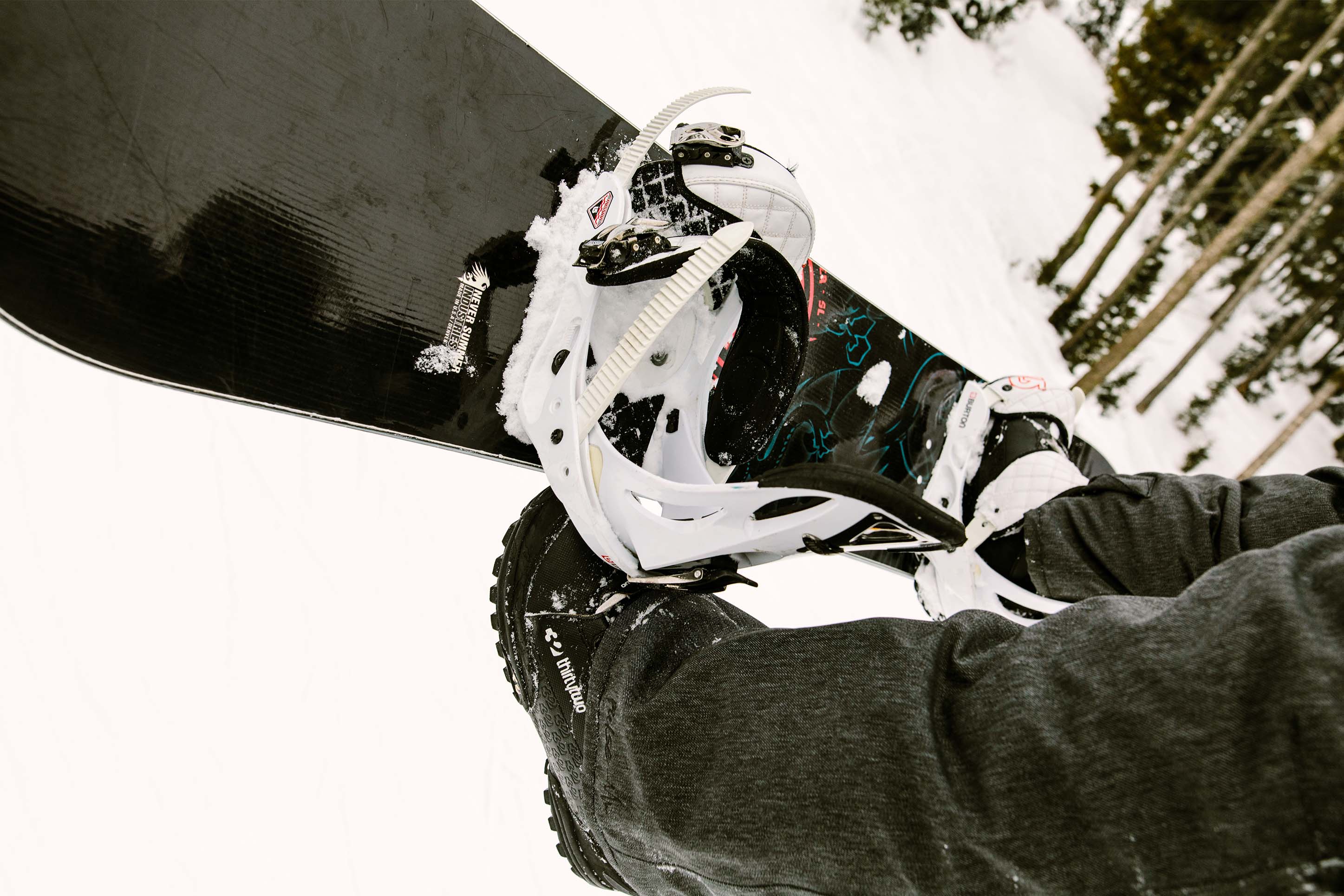 Full-Service Sporting Goods
Started by its namesake Bob Ward as a watch-repair shop in Missoula, this family-owned business focused on hunting and fishing before expanding into what is today one of the largest sporting goods dealers in the state.
Since 1938, REI, (Recreational Equipment, Inc.) has successfully become one of the country's most loved outdoor businesses. A cooperative without shareholders, members earn points back on all their purchases, to be redeemed at the end of each year. The result is more people doing more things outdoors. It's a beautiful thing.
Resale Stores
The leader in Bozeman's outdoor gear exchange since 1988, Second Wind carries everything for winter fun, including a large selection of outdoor clothing, boots, and accessories. You're guaranteed to find some treasures here!
A resale shop with lots of inventory, Play it Again Sports sells everything for skiing, snowboarding, and ice hockey, plus helmets, accessories, and outerwear. It's perfect for those who want to upgrade without a big price tag.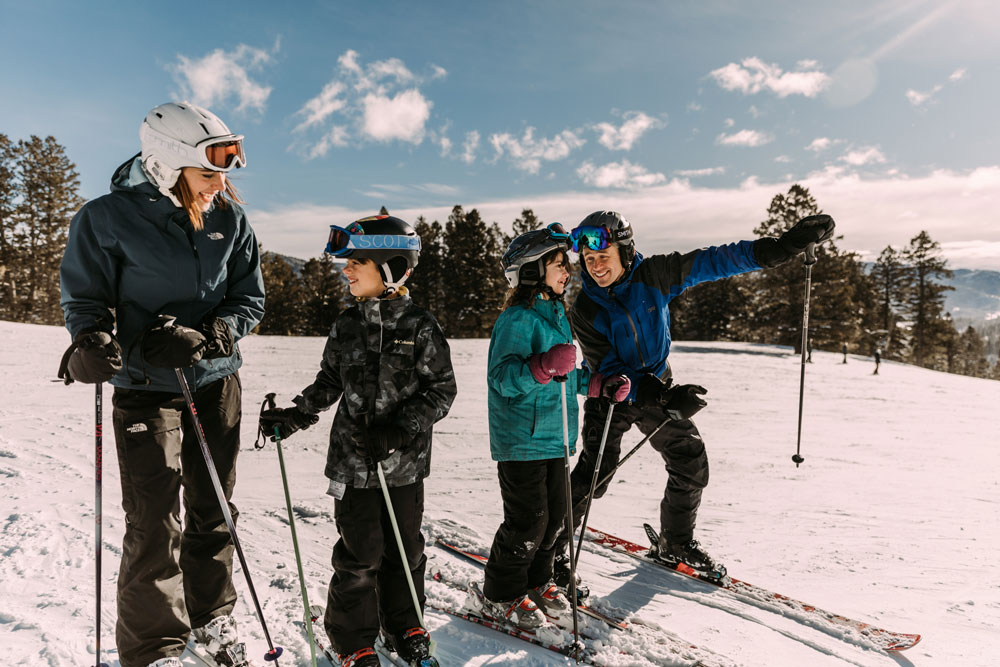 Custom Gear
What was once only for professional ski racers, custom skis are now on the market for the general public. After a personal consultation, Arete Skis builds skis meant just for your ski style, size and ability. These skis enhance how you carve, float, or even fly.
For a custom pack, J.A. is the place to go. Based on your specific needs and body type, they work with you to develop and build a pack made just for your outdoor lifestyle. Solid, high-quality, and exactly what you need. Backpack repair available as well.
Check out more shopping in Bozeman on the Play page.
If you enjoyed this blog, take a look at some of our other related articles: