Enjoying Backcountry and Nordic Skiing Around Bozeman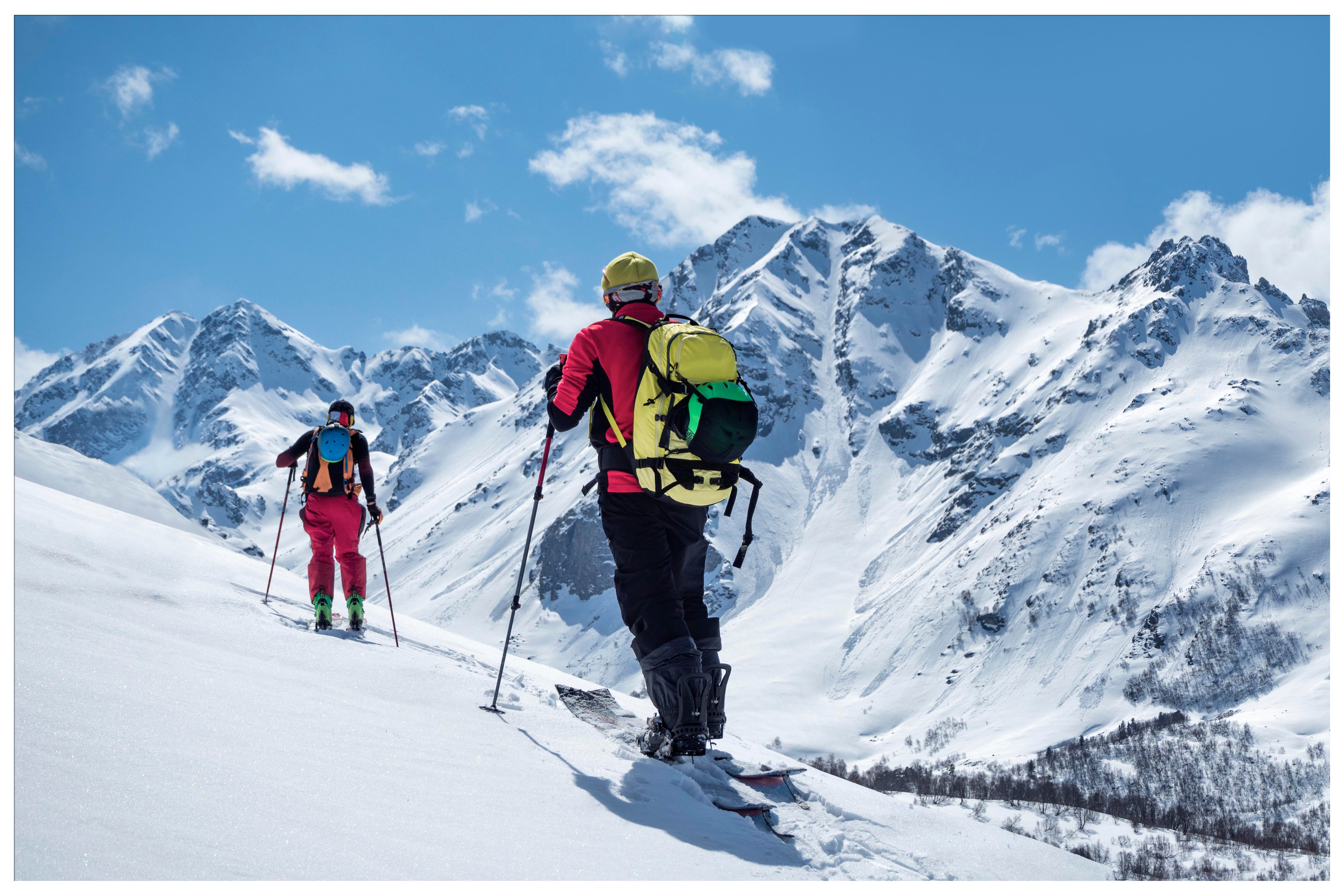 Maybe because ski season ended early last year, or perhaps because they are nervous about spending too much time indoors this winter, but many people are already chomping at the bit for ski season to start! Social media feeds fill with shots of powder, and countdowns, until the lifts start turning, have begun. Our local ski areas are working diligently, putting measures in place to open safely.
We're fortunate in Bozeman. In addition to a great ski hill, our surrounding mountain ranges are full of killer lines and seemingly endless open spaces for Nordic enthusiasts. Social distancing is an inherent part of life around here! If you're visiting this winter, consider getting out and exploring some of the less-traveled trails.
Backcountry
Hyalite Canyon is known for having reliable snow levels and skiing for all abilities. Mt. Blackmore is a local favorite, coming in at an elevation over 10,000 feet. We suggest hiring a guide if you are new to backcountry skiing. Montana Alpine Guides are the only outfitter permitted to guide in Hyalite. History Rock has some excellent meadow skiing for more relaxed turns. Beehive Basin in the Madison Range near Big Sky is easy to access — you can drive to the trailhead and already gain 8,000 feet of elevation. The steep turns are higher up, but the meadows down lower are lovely. The Great One Couloir, near Sacajawea Peak (the tallest peak in the Bridgers), is often skiable year-round. To get there, traverse south from Sacajawea roughly one mile to Naya Nuki Peak.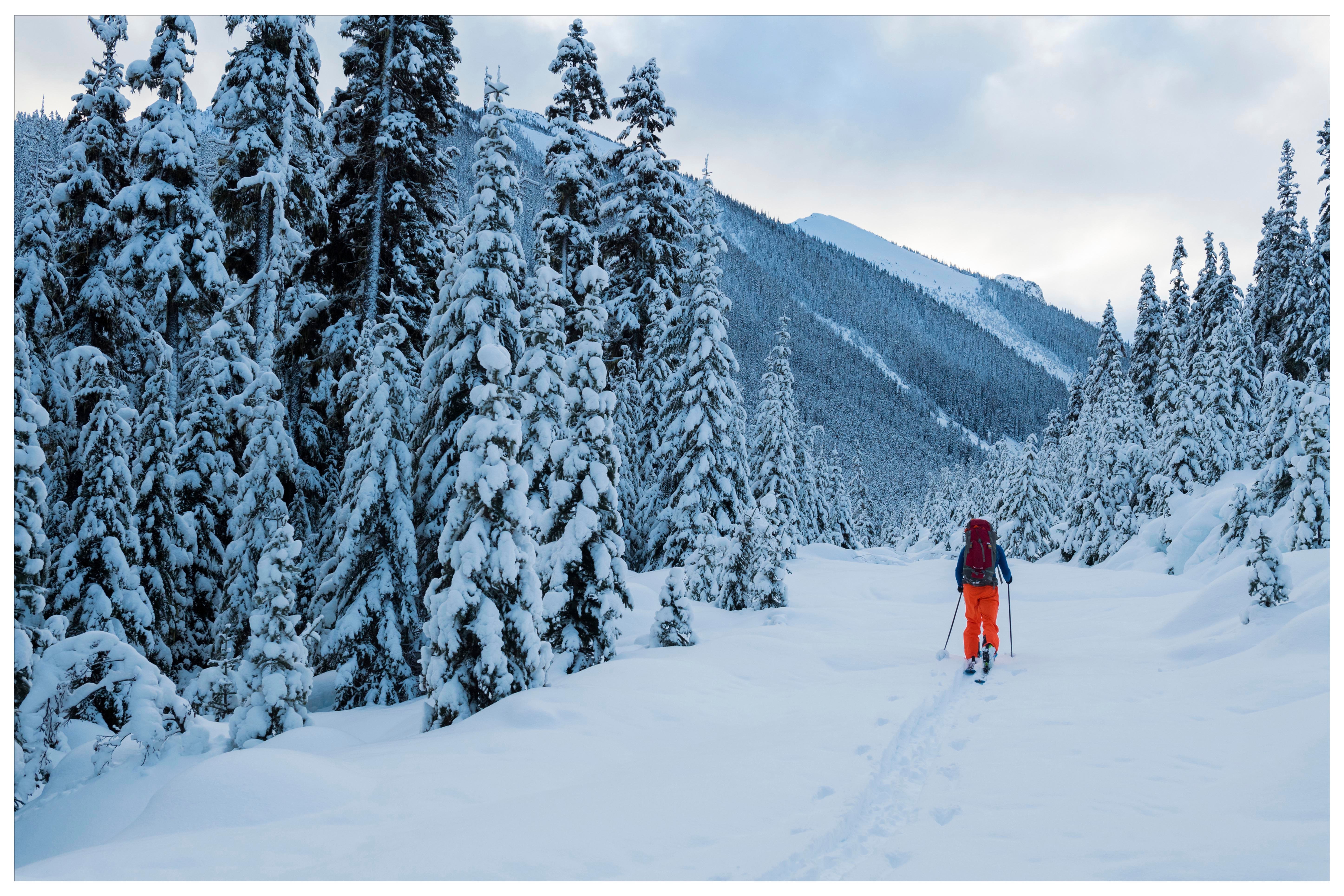 Nordic
Nordic skiing is a lifetime sport, perfect for any age. It's great exercise, but easy on your joints. Crosscut Mountain Sports Center, just 17 miles from Bozeman, offers 45 km of groomed trails for skiing, snowshoeing, and fat biking. If you're new to the sport, they provide several clinic options throughout the winter. You can also purchase a pass for uphill skiing (meaning you have access to the adjacent U.S. Forest Service land to downhill ski). Crosscut also has designated Dog Days — you can bring your canine ski partners after 3:00 p.m. on Mondays, Wednesdays, and Saturdays! The Bridger Ski Foundation also maintains groomed community trails. There is no charge to use the paths, but maintenance does require money, so donations and pass purchases are encouraged. Bozeman Creek (Sourdough Trail) is nice and wide, and a gentle incline that is fast and fun to come down. Hyalite Canyon has over 30 km of groomed trails on old logging roads, summer hiking trails, and connector trails. In town, Sunset Hills and Highland Glen near the hospital are easy to get to for a quick ski. Bridger Creek Golf Course is groomed as well and has the backdrop of the Bridger Mountain Range. You can find trail maps here. Many people enjoy Nordic skiing in Yellowstone National Park.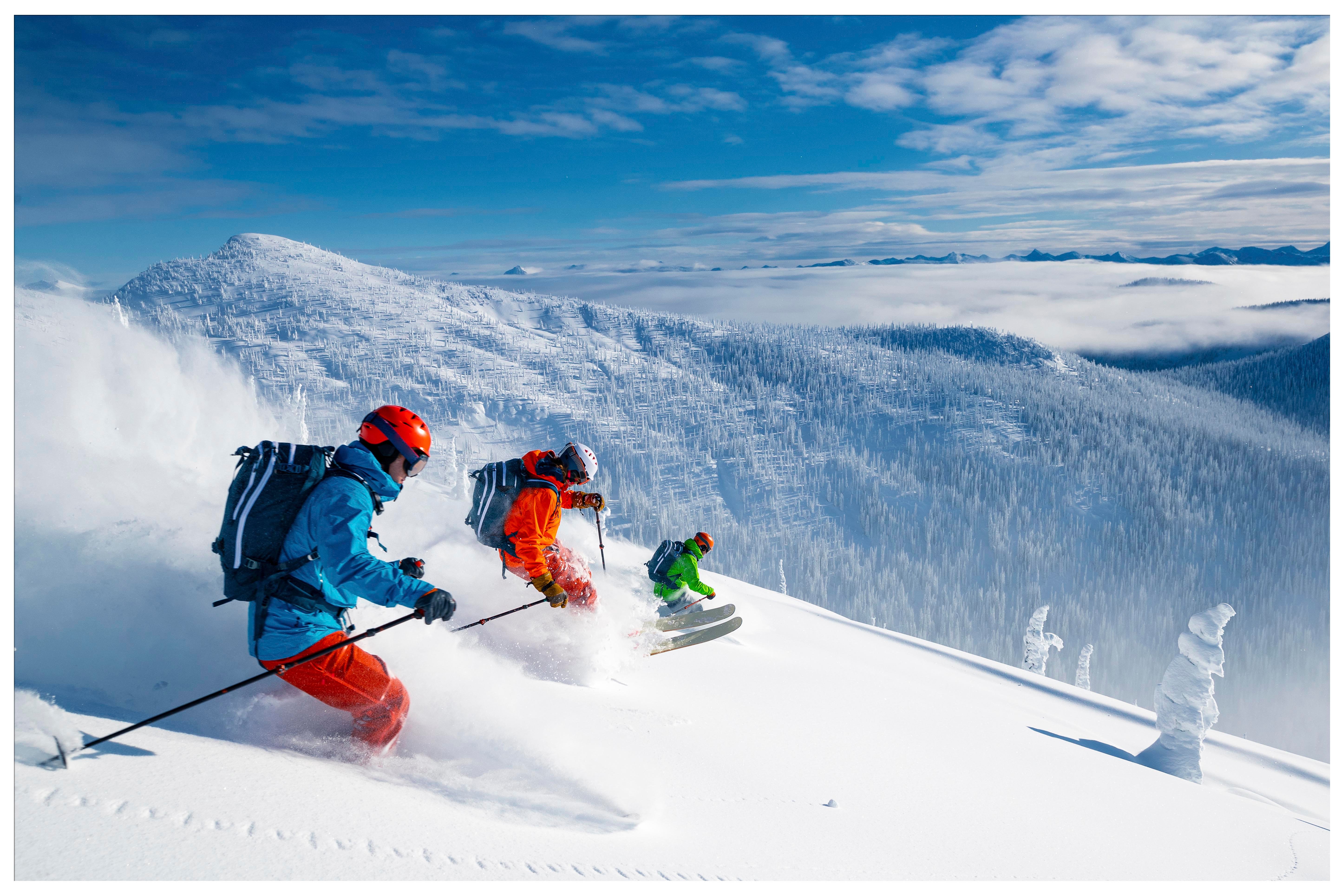 Safety is Key
When skiing in the backcountry, avalanche safety is critical. There are inherent risks associated with terrain that is not patrolled or controlled. All skiers should carry an avalanche transceiver, shovel, probe, food, and water. The National Ski Patrol offers these tips for backcountry skiing:
Always ski with a buddy.
Take an avalanche safety course; additionally, read as much as you can about the local terrain.
Learn to recognize avalanche terrain; there are many factors.
Practice searching for your companion's avalanche transceiver.
Do your homework. Check conditions before leaving and analyze the snowpack safety once you are there.
Cross potential avalanche slopes one at a time. Each person should be 100 yards from the next person.
Ski the slope one person at a time.
Never travel in the backcountry the day after a big storm. Let the snowpack settle for at least 24 hours.
For more information on backcountry safety, go to mtavalanche.com.
If you enjoyed this blog, take a look at some of our other related articles:
In our never-ending quest to keep up with all things new in Bozeman, we have been producing content for years and can't possibly update every blog when new businesses open or existing businesses close. Please reference the publish date and do your own due diligence when making plans.