Bridger Ski Foundation; Inspiring a Lifelong Love of Skiing
Skiing is a big deal in Bozeman. Long before Bridger Bowl, smaller hills served skiers; Bear Canyon, Lionhead, and Pine Hill, now all closed, had skiers hiking or skinning up, eventually installing tow ropes. The enthusiasm for the sport was here back in the early 1930s. In 1936, a grassroots volunteer-based ski club formed as an activity for local families, eventually growing into what is now Bridger Ski Foundation (BSF). Over the years, thousands of kids have benefitted from the program - from recreational competitors to Olympians Heather McPhie, Leif Zimmerman, and Jeff Olsen.
The main goal of BSF is to inspire a lifelong love of skiing, athletic excellence, and personal growth. Educational and competitive programs are available in Alpine, Nordic, Freestyle, and Freeskiing. BSF Board Member, and participant Erin Gaasch, says, "BSF is amazing at inspiring a lifelong love of skiing. What makes it different from other programs around the country is that there are programs for everyone. From recreational skiers who want to push themselves to turning out Olympic athletes. It's all-inclusive and welcoming to everyone."
Gaasch, who participates in an adult Nordic ski group each week, and whose kids are also part of the program, explains how BSF becomes an excellent way for friends and families to ski together. "It's so much fun," she says, "it's a crucial outlet for kids and adults during the winter. It gets you out and moving, making people feel better, especially with our long winters. It's a positive environment."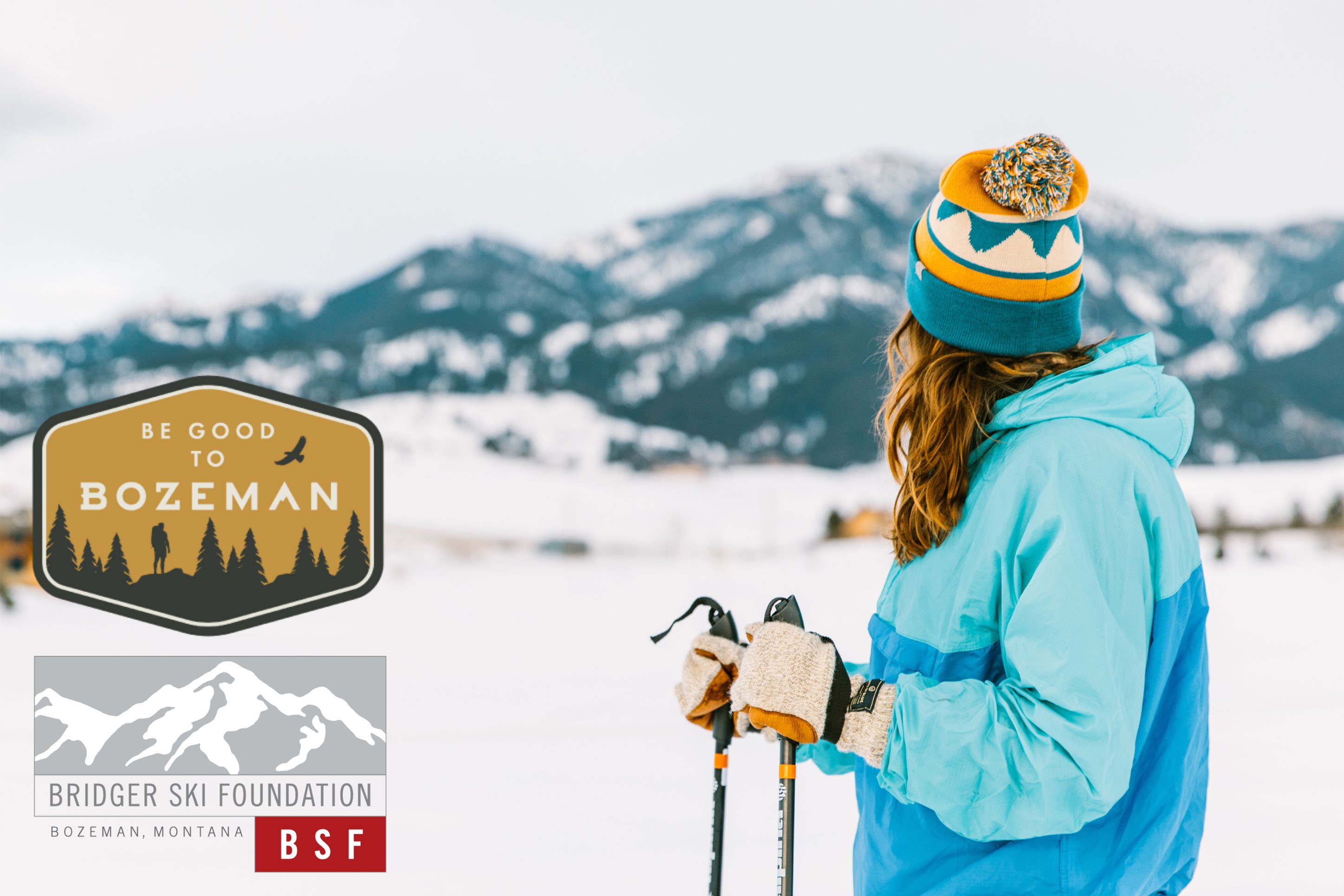 The sense of community goes beyond the ski trails. For example, the annual ski swap gets volunteers of all ages to help, eager to see friends and give back to the organization. In addition, events such as a recent presentation, "The Teenage Brain. A New Focus on Mental Health," are offered to the public to support parents more broadly.
Through community support and donations, they are committed to offering affordable and accessible learn-to-ski programs. Of the total funds dispersed, 51% of the scholarships are need-based, and 49% go to participants in achievement, sportsmanship, and Senior Scholarships. In addition to regular funding, the Soren Joseph Hartnett Legacy Scholarship Fund provides scholarships twice a year to the BSF Nordic Program and Crosscut Biathlon.
Alpine, Freestyle, and Freeski programs range from introductory level to development teams, competitive teams, and a master's Program for adults. Nordic skiers can begin at age 5+, with learn-to-ski programs for youth and adults, all the way to elite professional skiers.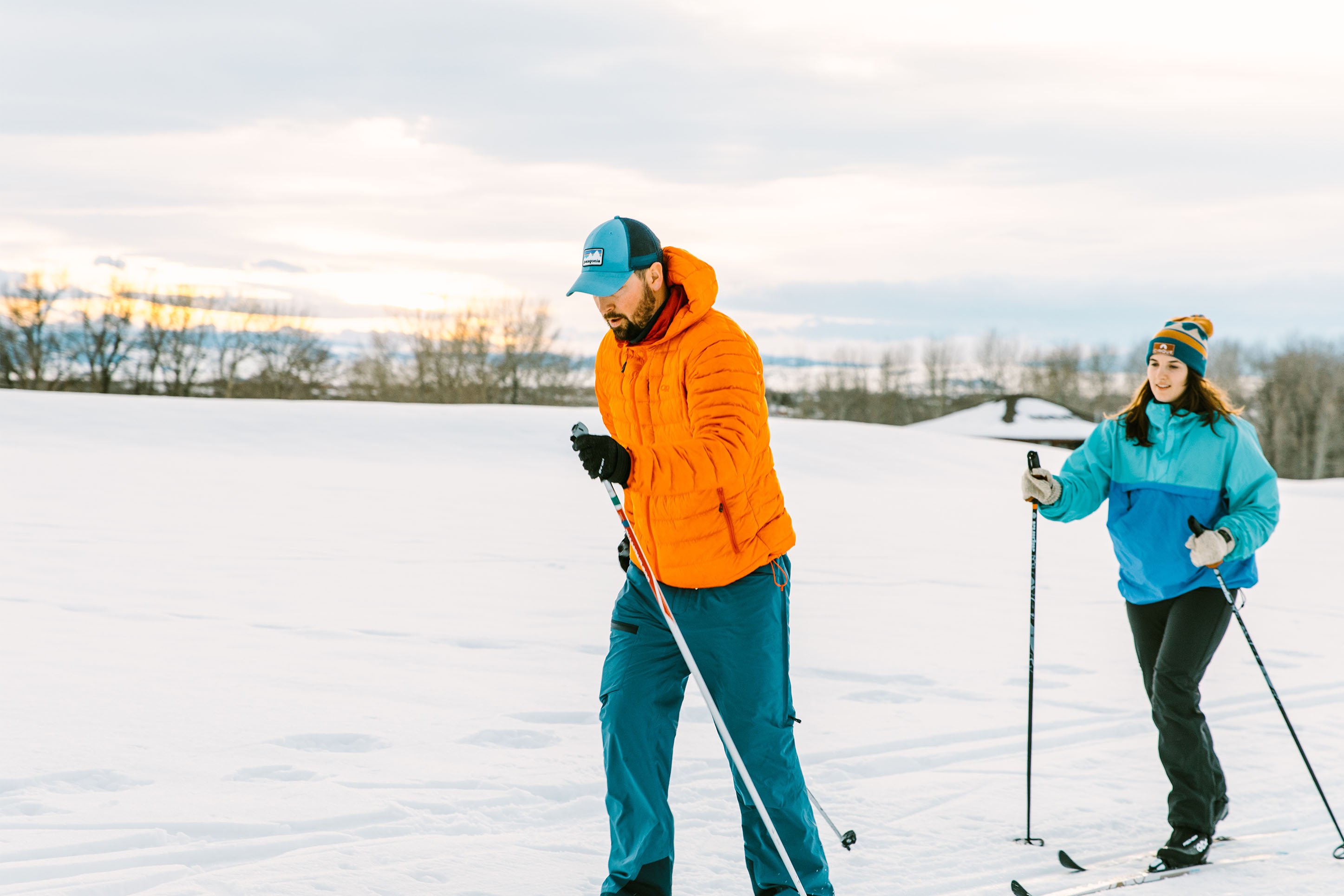 In addition to their ski programming, BSF maintains over 70 km of groomed trails in six locations around Bozeman: Bridger Creek Golf Course, Sunset Hills (formerly Lindley), Highland Glen, Bozeman Creek/Sourdough Canyon, Hyalite Canyon, and Sacajawea Middle School. These trails are accessible to the public and maintained based on donations, and voluntary ski passes.
If you enjoyed this blog, take a look at some of our other related articles:
In our never-ending quest to keep up with all things new in Bozeman, we have been producing content for years and can't possibly update every blog when new businesses open or existing businesses close. Please reference the publish date and do your own due diligence when making plans.