Just Relax: A Guide to Bozeman Spas
Whether it's a vacation or a stay-cation, a spa treatment is a chance to step away from the fast track of life and give your mind and body some well deserved R&R. There are a variety of Bozeman spas, and their specialties are varied, so read on to find the one that best fits both your needs and your mood.
The Loft (as it's known by the locals) is a full service salon and spa featuring hair, nails and massage. All of their services are top notch, but one of the real treats is their Hammam, a Turkish bath. For centuries people used hot and cold therapy to relieve muscle and joint pain, boost immune system function, detoxify the body and provide deep relaxation. A combination of the wet steam room, cold infinity immersion tub or deluge shower and dry sauna leaves you energized, increases circulation and adds to a healthy skin tone and texture.

If facials are your favorite treatment, you won't be disappointed. Using a state of the art advanced light therapy, the LED therapy treatment advances cellular turnover and increases collagen and elastin production.
In addition to traditional spa treatments, Indira Spa and Wellness takes wedding planning to a whole new level. Beginning six months prior, they will work with you to develop a skin care plan to ensure both the bride and groom are radiant and relaxed. For the bridal party, Indira will come to your location to do full hair and makeup. (That is after two days of waxing, massage, facials and nails.) Gentlemen take note; grooms and groomsmen deserve a little pampering as well. Enjoy a steam bath, massage, gentlemen's facial, pedicure and manicure.

Interested in a relaxing celebration? Try one of the spa parties. Want to incorporate some fun exercise in your routine? The Studio offers yoga, aerial arts, pole dance fitness and beginning dance. Private lessons are available.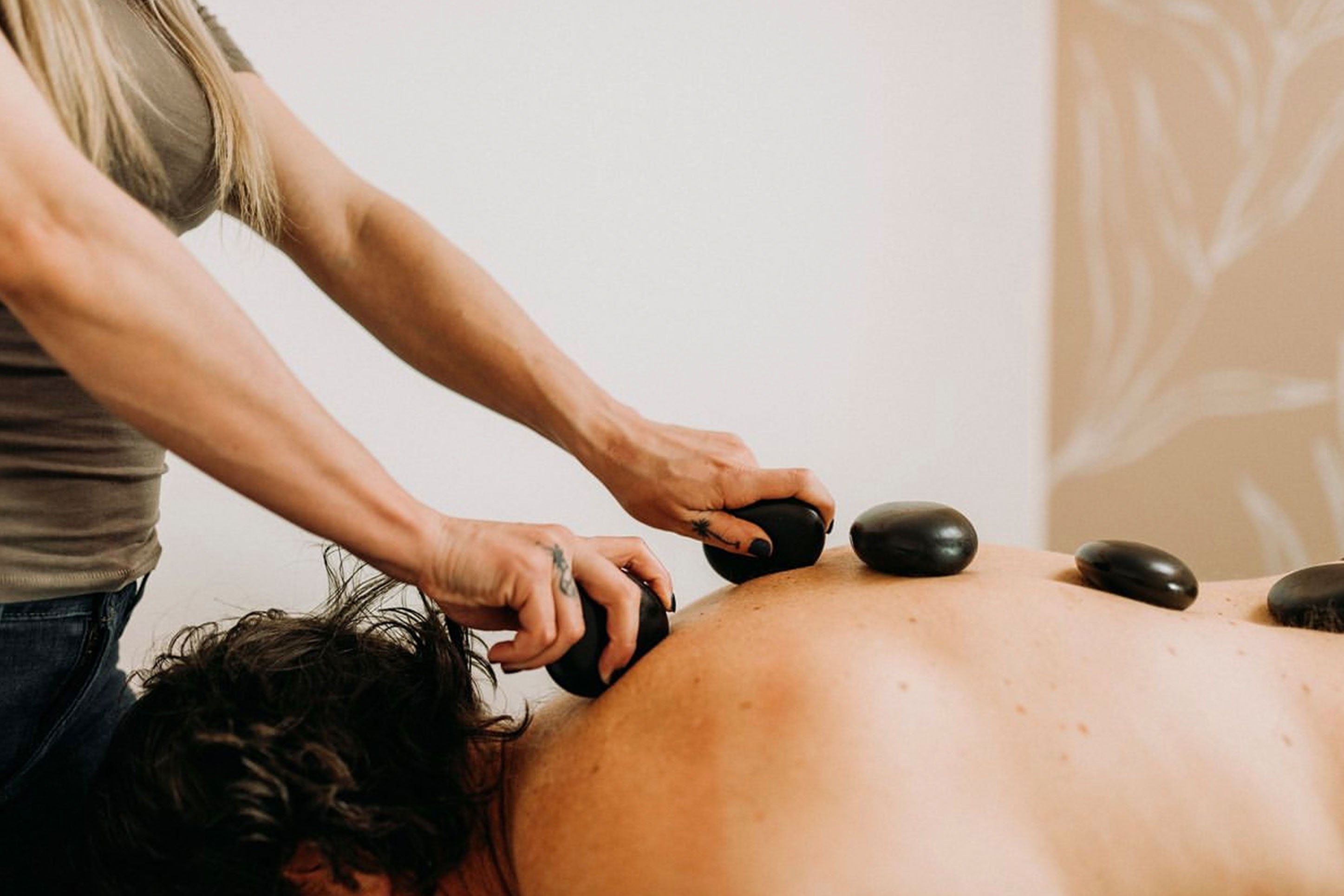 Aveda products have had a loyal following for years. Canyon River Spa and Salon; Aveda Lifestyle, brings the well-loved products together with a full salon experience. First known for their hair products, Aveda's color is 97% natural and derived from plants with essential oils for soft and gentle hair color, and their talented stylists work wonders.
Men's care is just as important as women's in this spa; they understand how the elements and rigors of shaving affect men's skin and have treatments to improve appearance and moisturize to soothe and reduce ingrown hairs. Men, if you haven't tried a mani/pedi, we highly recommend it. Your skin will be as soft as a baby's behind.
A cozy, intimate spa run by the owners, Ambience offers non-traditional wellness treatments such as halotherapy, which involves breathing in salt particles for conditions such as asthma, bronchitis, and cough, Aquafrixio, a hyrdo-massage therapy treatment, infrared therapy, Red Light therapy, and a full line of products.
Ceremony offers massage, sauna, salon, and private spa day experiences. A perfect place to reserve their space for pampering, self-care, or special occasions. Larger groups can book treatments specific to each member of the party.
They also offer hair, waxing, spray tans, and an infrared sauna to get you all set up for special events!
Enjoy cozy Montana cabin vibes with luxurious day spa amenities including massage, skin care, body treatments, and waxing. Their large sauna is gorgeous, and their skin care and body treatments will leave you feeling hydrated and soft from head to toe!
Hibernate also offers facials, eyelash treatments, and brow lamination.
If you enjoyed this blog, take a look at some of our other related articles:
In our never-ending quest to keep up with all things new in Bozeman, we have been producing content for years and can't possibly update every blog when new businesses open or existing businesses close. Please reference the publish date and do your own due diligence when making plans.