Bozeman's Best Bookstores
It doesn't matter what time of year it is; the slow pace of life in Montana entices reading. Lounging in the sun, curled up while it snows out, or just before bed – whenever one can steal some time to relax and slip into another world is time well spent. And, fortunately for us, Bozeman has a great selection of bookstores.
A great bookstore is more than just a place to buy books; it becomes a part of the community, a place to gather with like-minded souls, or browse through titles, caught in that fantastic dilemma of deciding which book to purchase.
Many writers call Montana home. Its awe-inspiring beauty and open spaces lend themselves to creativity. Most bookstores carry their work, both fiction and non-fiction, and booksellers will be happy to help you navigate the options.
Each of Bozeman's bookstores has a unique personality, and all of them are warm and welcoming. Many stores also offer virtual author's readings and writing workshops, and when safe, in-person events. If you're a book lover, we suggest exploring each one!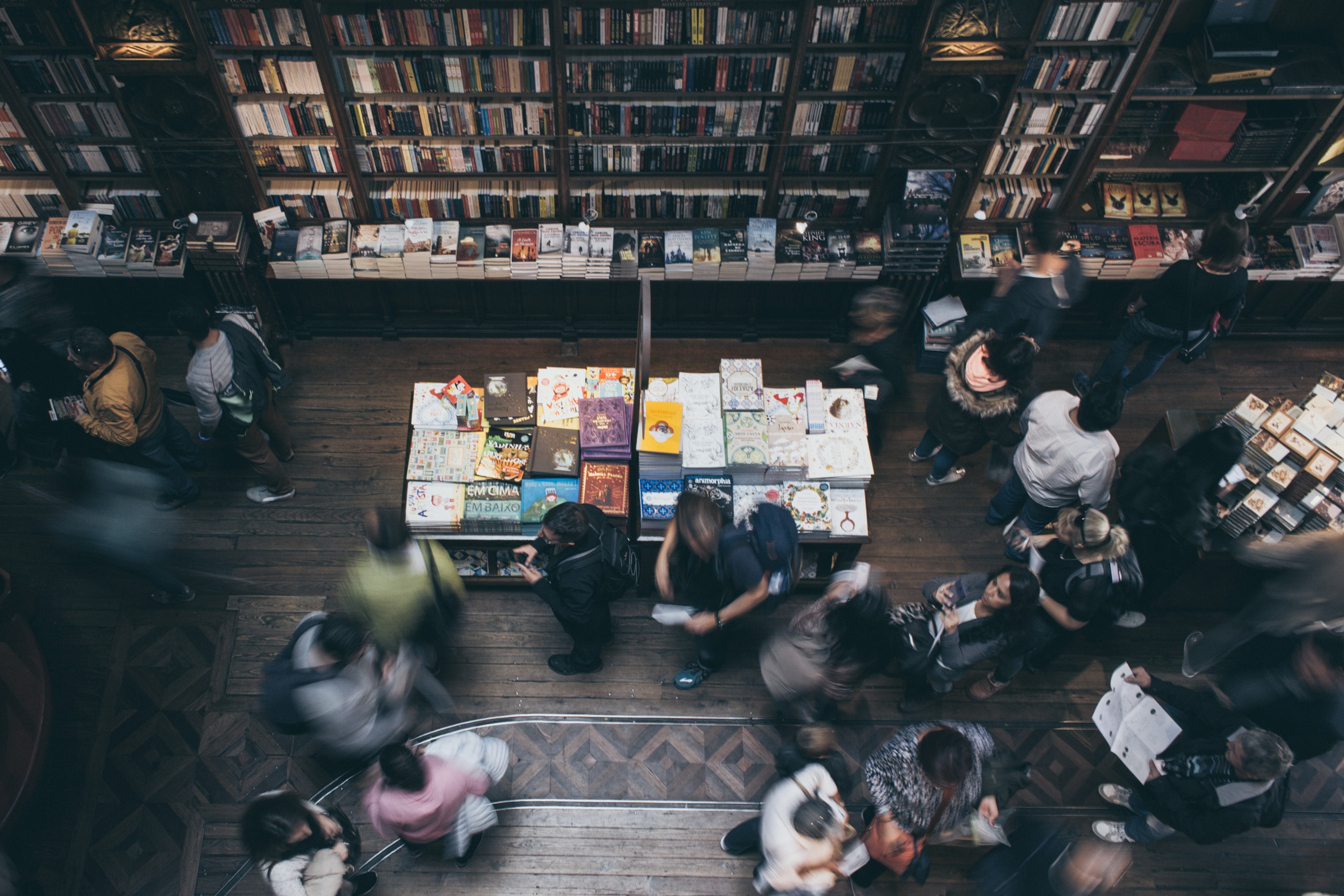 Founded in 1957, Country Bookshelf is now on its third generation of women owners who have all been dedicated to supporting the Bozeman community. This team believes in the power of literature and conversation and hopes their bookstore is a safe place for people to explore their identities. The store itself is bright, cozy, warm, and inviting, and the team is always helpful. You'll find the latest releases, timeless classics, and a wide variety of how-to titles.
A Bozeman classic, Vargo's selection of new and used books combines classic and contemporary prose, greeting cards, journals, and cookbooks. Urban and low-key, the bookstore has a city vibe with a well-established and oh, so interesting feel. You'll find current releases plus rare favorites.
One of Montana's largest independent bookstores, Isle of Books, has two stories full of 50,000 books. Located on Huffine Lane, their prominent location is perfect for an afternoon of perusing titles. They have a variety of vintage and antiquarian titles and beautiful children's and young adult sections. Plus, you can trade books on any day they are open, so bring the books you've read and get credit toward new stories!
Offering much more than just course material, the Montana State University Bookstore has apparel, MSU décor, and home supplies, gift items, technology, and a tremendous art supply section. Plus, they have snacks and a little bit of outdoor gear—they have it all!
A well-known and much-loved national chain, Barnes and Noble has an extensive selection of books, a giant children's section, plus magazines, gifts, toys, games, and an expanded vinyl section! In addition, Starbucks has a location right inside the store, so you can grab a coffee to sip on while you look.
Whether it's a new release or a classic favorite, it's not hard to get your hands on a good book in Bozeman.
If you enjoyed this blog, take a look at some of our other related articles:
In our never-ending quest to keep up with all things new in Bozeman, we have been producing content for years and can't possibly update every blog when new businesses open or existing businesses close. Please reference the publish date and do your own due diligence when making plans.