Planning a Destination Wedding in Bozeman, Montana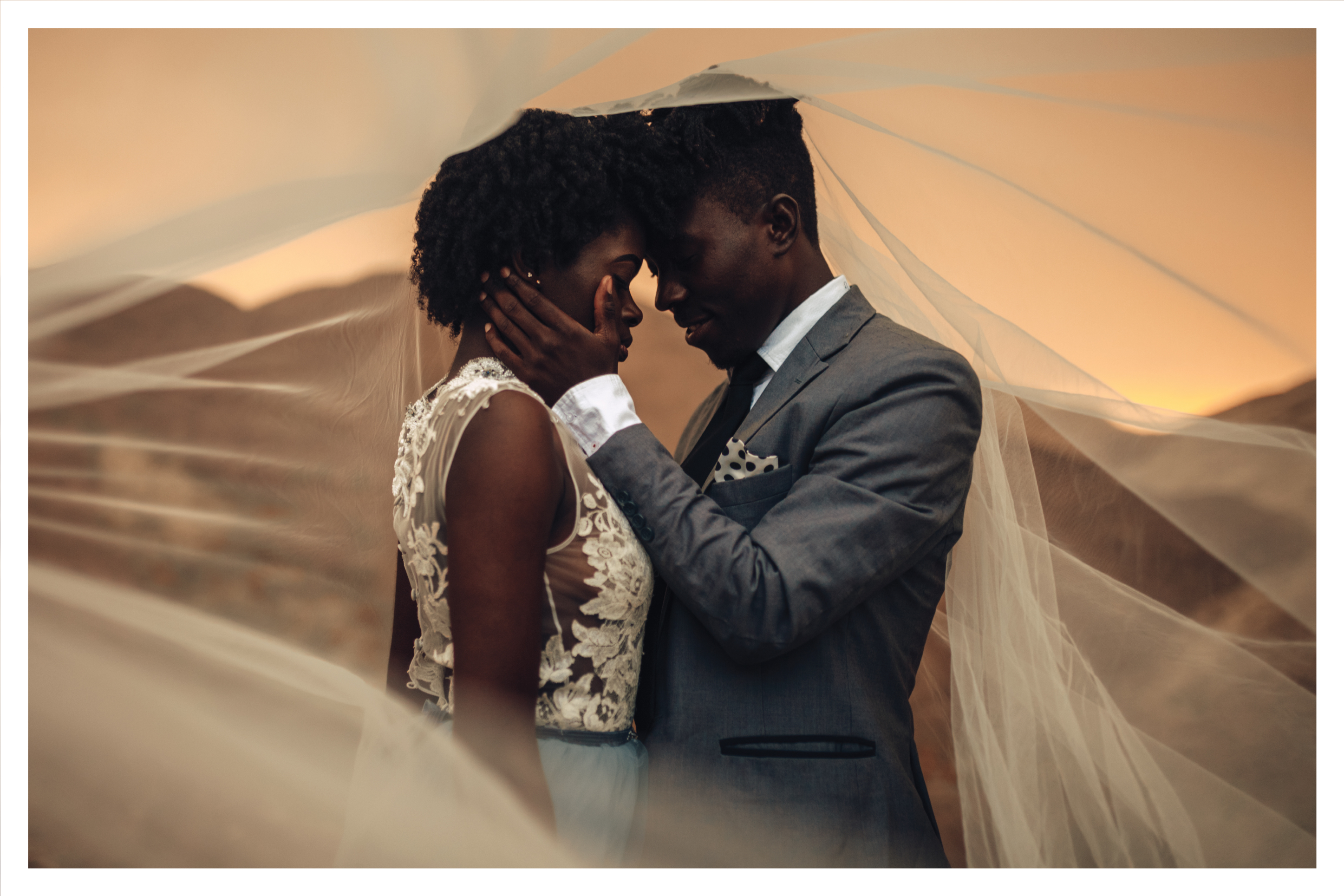 Montana is romantic, with landscapes so picturesque they serve as movie backdrops, along with big skies, wide-open spaces, and a laid-back vibe. It doesn't get much better as a wedding destination, especially for those who love a mountain vacation.
Bozeman is especially enchanting. The thriving downtown is full of great food, live entertainment, killer shopping, and the area holds more adventure than you could pack into one trip.
Venues for Every Style
From casual elopements to black-tie affairs, there are options for every size and price range. Whether you prefer a simple ceremony on the Gallatin River followed by a quiet dinner, or a formal ceremony and a full-on dance party, you'll find options. There are over 15 official wedding venues; several are authentic barns, repurposed as event venues, which lends a rustic Montana style to the party. For a more contemporary feel, check out places such as the new Kimpton Armory Hotel or the Rialto.
Pick Your Season
Couples come from around the world to tie the knot, so careful planning is essential. Venues, hotels, and caterers all book up quickly — it's recommended you book a year or two in advance. We suggest putting careful thought into what time of year you decide to have the wedding.
For good reason, summer is the most popular, but it's also the busiest time of year in Bozeman. People flock to Yellowstone National Park in the summer, so hotels fill up quickly, and rates are at a premium.
While spring is lovely in many areas of the country, it's hit and miss in Montana. One day could be a perfect 78 degrees, and the next day it could snow. However, spring weddings have benefits. The trees and hillsides turn several shades of green, while the mountains remain snowcapped against the bright blue sky, and the result is breathtaking. Whitewater rafting can be great this time of year, and not many people travel during the spring, so it's easier to reserve some of the more popular venues. If you're having a spring wedding, be sure to have a plan for cover, either a tent or an indoor location.
Fall is similar to spring with fewer visitors. The colors are exquisite, and generally, the weather is warm. If you're considering a winter wedding, this is the place. (Especially if you're a skier!) There is something incredibly romantic about the trees blanketed in white, alongside roaring fires, twinkling lights, and hearty foods.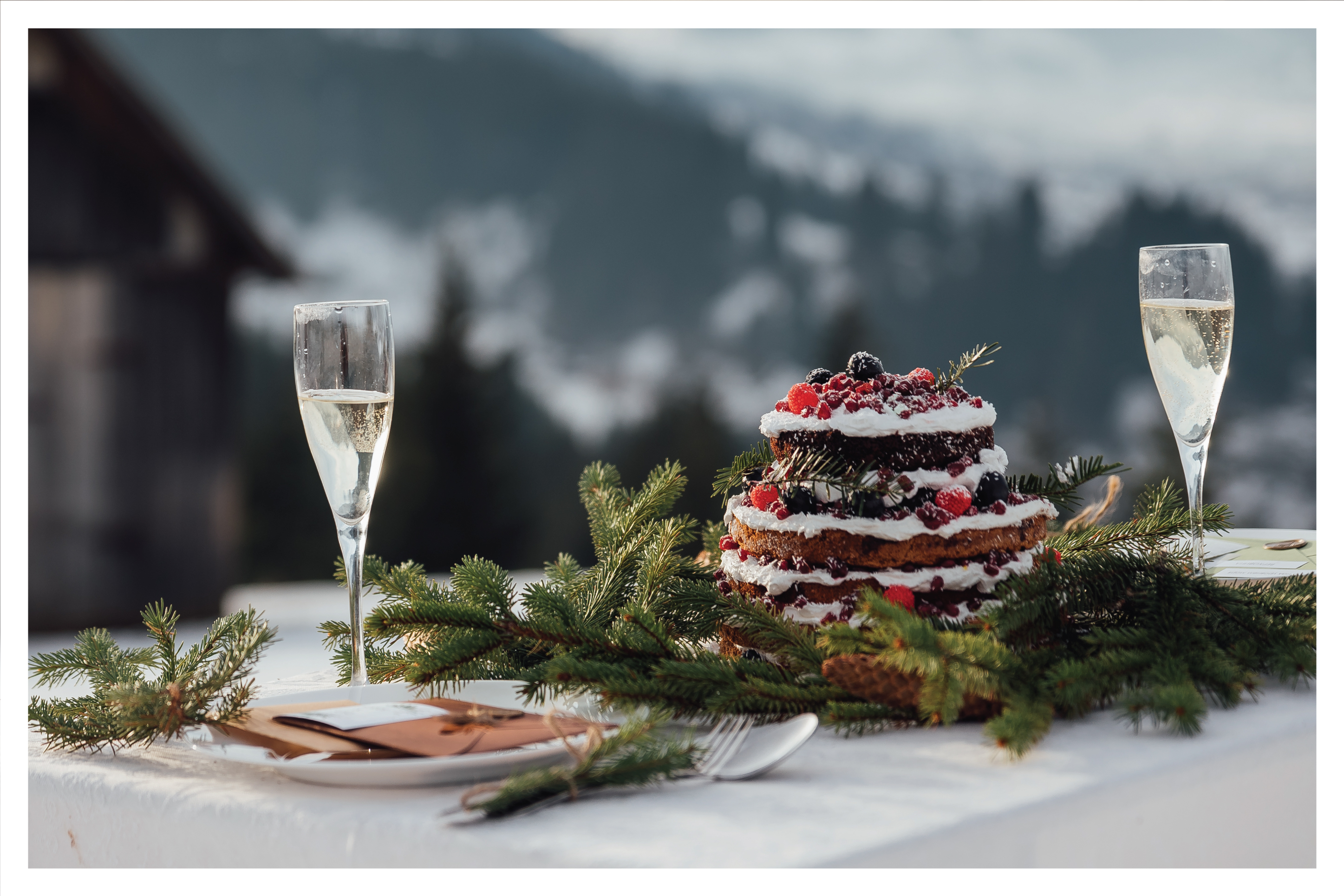 Unique, Local Catering
Speaking of food, while you can find a good steak in these parts, the culinary scene is rich and diverse. Chefs from around the country have made Bozeman home, bringing their unique styles with them. Gallatin County has its roots in agriculture, and there are still several local growers and producers in the valley, and most restaurants and caterers utilize their bounty.
Easy Travel for guests
While Montana is arguably remote, traveling to Bozeman is easier than you may think. There are currently nonstop flights to twenty major cities across the country; in some cases, you can be on a plane in the morning and hitting the river by the afternoon. For those close enough to drive, Bozeman is conveniently located just off of I-90, and you'll be hard-pressed for a lousy view whichever direction you're arriving.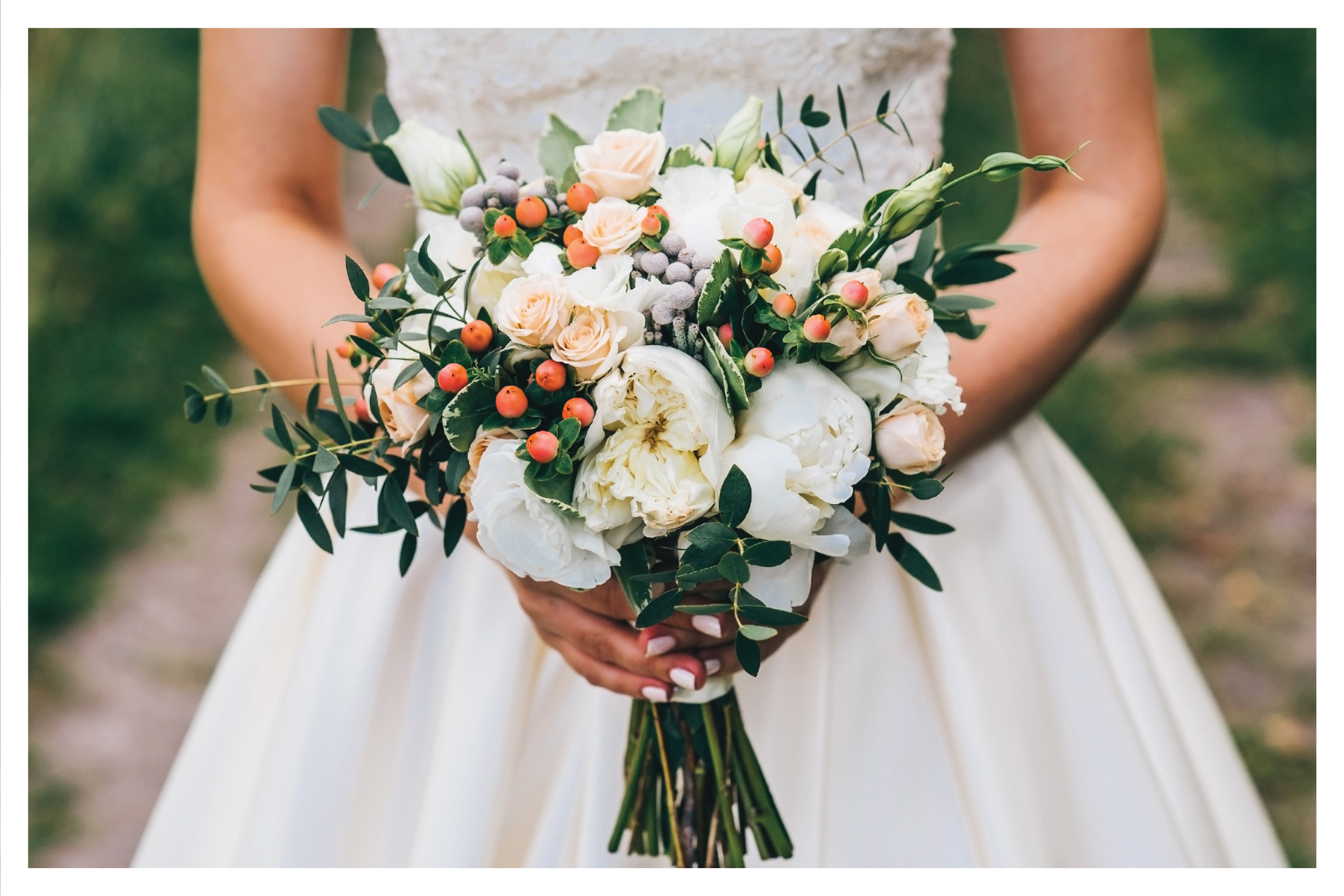 The Legal Stuff
Logistically speaking, Montana does not require residency or a blood test to get married. To obtain a license, go to the Gallatin County Office of the Clerk of District Court. Both parties need to be present to receive the license, and you will need to bring a valid form of ID.
If you're looking to have your ceremony in one of the state parks, you'll need a special-use permit for groups larger than 30 people. Yellowstone National Park also requires a special permit.
For information on wedding venues and other planning resources, go to Bozeman Chamber of Commerce Member Directory.
If you enjoyed this blog, take a look at some of our other related articles: