Local Makers in Bozeman to Buy Holiday Gifts From
Bozeman has long been a town of entrepreneurs, artists, and craftspeople. Often driven by the desire to create an independent life and inspired by the beauty of Montana's mountains, the creativity runs deep. Their works make meaningful gifts, and supporting local makers is a great way to keep cottage industries thriving. You'll find exciting products everywhere, from coffee shops to farmer's markets, with local galleries in between.
We've collected a few of our favorite local shops and brands below. Many of them will ship directly to you through their website, making holiday shopping easy!
Sunny Jaye, also a first-grade teacher, creates incredible glass mosaics inspired by nature. Wildlife and landscapes appear out of colorful cut glass carefully placed to appear both whimsical and beautiful. Custom orders are available; call her to discuss your idea!
Fed up with baby shoes that didn't hold up, this mom went through a dozen packages of sewing needles, 11 pattern revisions, and 40 pairs of shoes to create the ultimate baby shoe. All handmade and using organic materials, you can find them at Salchicha and The Natural Baby Company in Bozeman.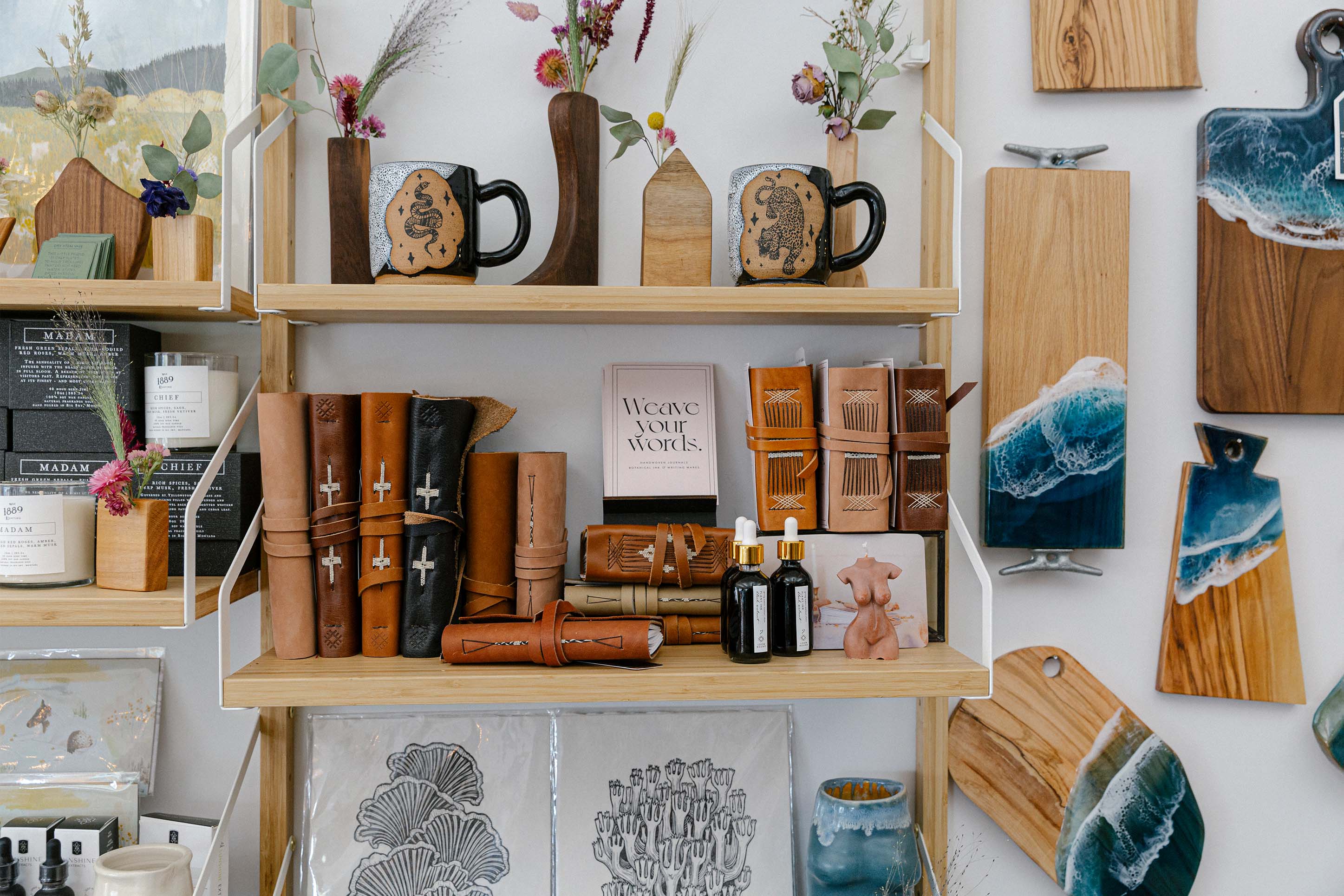 Home to 17 artists and makers, Biome seeks to preserve the art of slow crafting, turning out authentic, artisanal, handmade, one-of-a kind creations. You'll find jewelry, prints and wall art, clothing/shoes, an apothecary, and items for your home. Watch the schedule for workshops, pop-ups and gallery openings, along with their art markets, special for the holidays!
La Chatelaine's delicately decorated chocolates make an aesthetically pleasing gift that also tastes good. Perusing their shop, you'll find chocolates made in Bozeman that rival those in Paris! Choose from more than 100 flavor combinations to create your own unique assortment. Online ordering and shipping are available.
Tuli Fisher hand forges these heirloom gardening tools using traditional blacksmithing tools and techniques. Those who are passionate about gardening will love these tools, which stand up to the toils! Products are currently shipping within 1-2 days.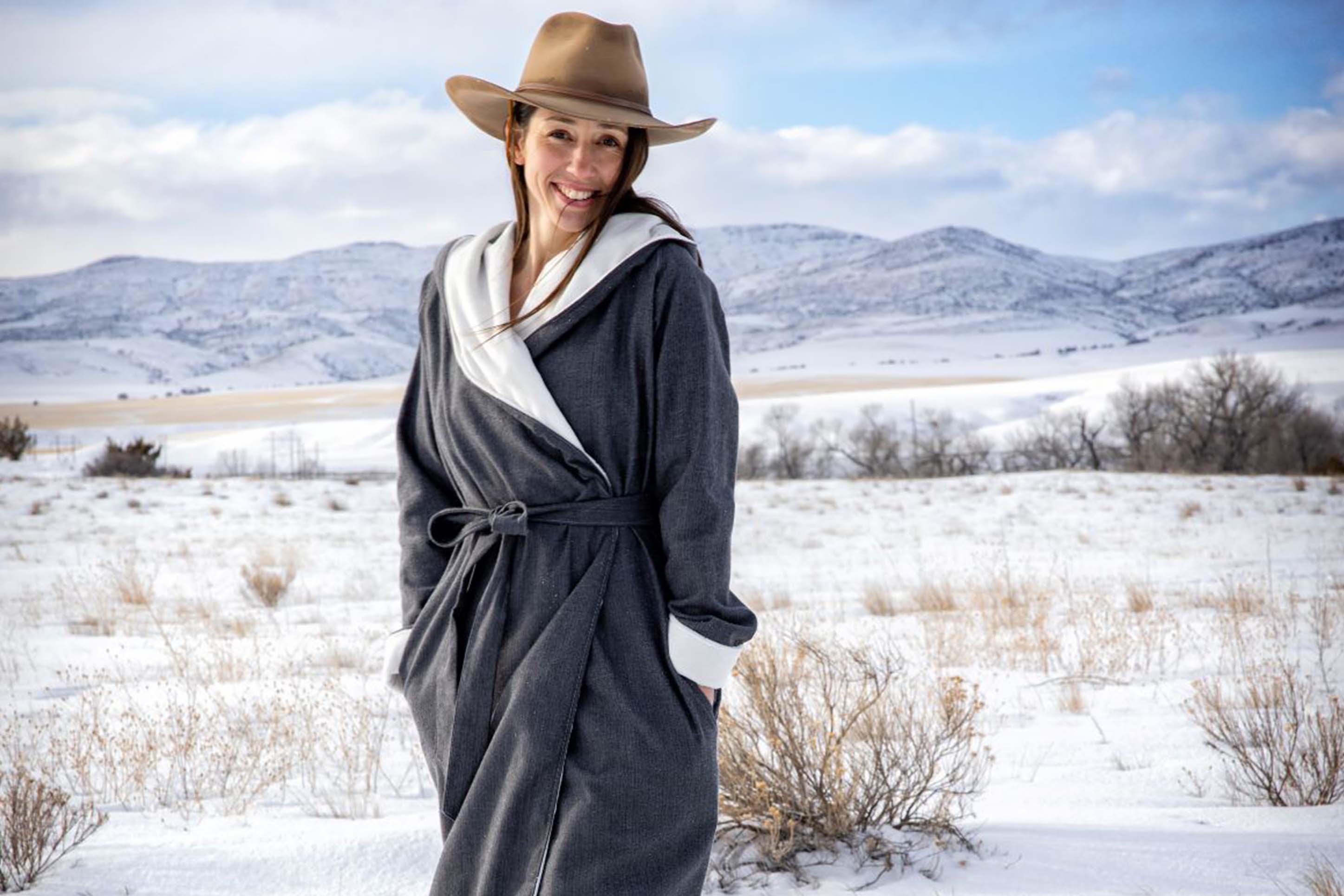 Starting with friends and family orders, Jenny Thuen soon found her client list growing, and her robes became her business. She works in small batches and uses premium fabrics, including hemp, cotton, bamboos, and mink-feeling fleece! Throw blankets from the same materials are available as well. As the label says, "Make Today Count."
In 1980, Mountain Arts Pottery created beautiful stoneware pottery that is microwave and dishwasher safe with 100% lead-free glazes. Stop by their sister business, Coffee Pot Bakery and Café, peruse their work, and sample one of their amazing pies or baked goods.
Marianne Robilotta believes handmade products shouldn't be a luxury but rather a standard of how we live. Her handcrafted, utilitarian pottery pieces are simple, neutral, and beautiful. Her genuine interest in preserving human labor and sustainable communities has led to her belief, "Choose your possessions wisely and love what you own."
Lisa at Two Palominos uses traditional leather techniques to create functional works of art in her Bozeman saddlery. While her specialty is custom saddles, she also creates gorgeous leather accessories for equines and dogs and a variety of personal items ranging from wallets to guitar straps. Pieces can be adorned with silver or gems found in Montana and North Carolina.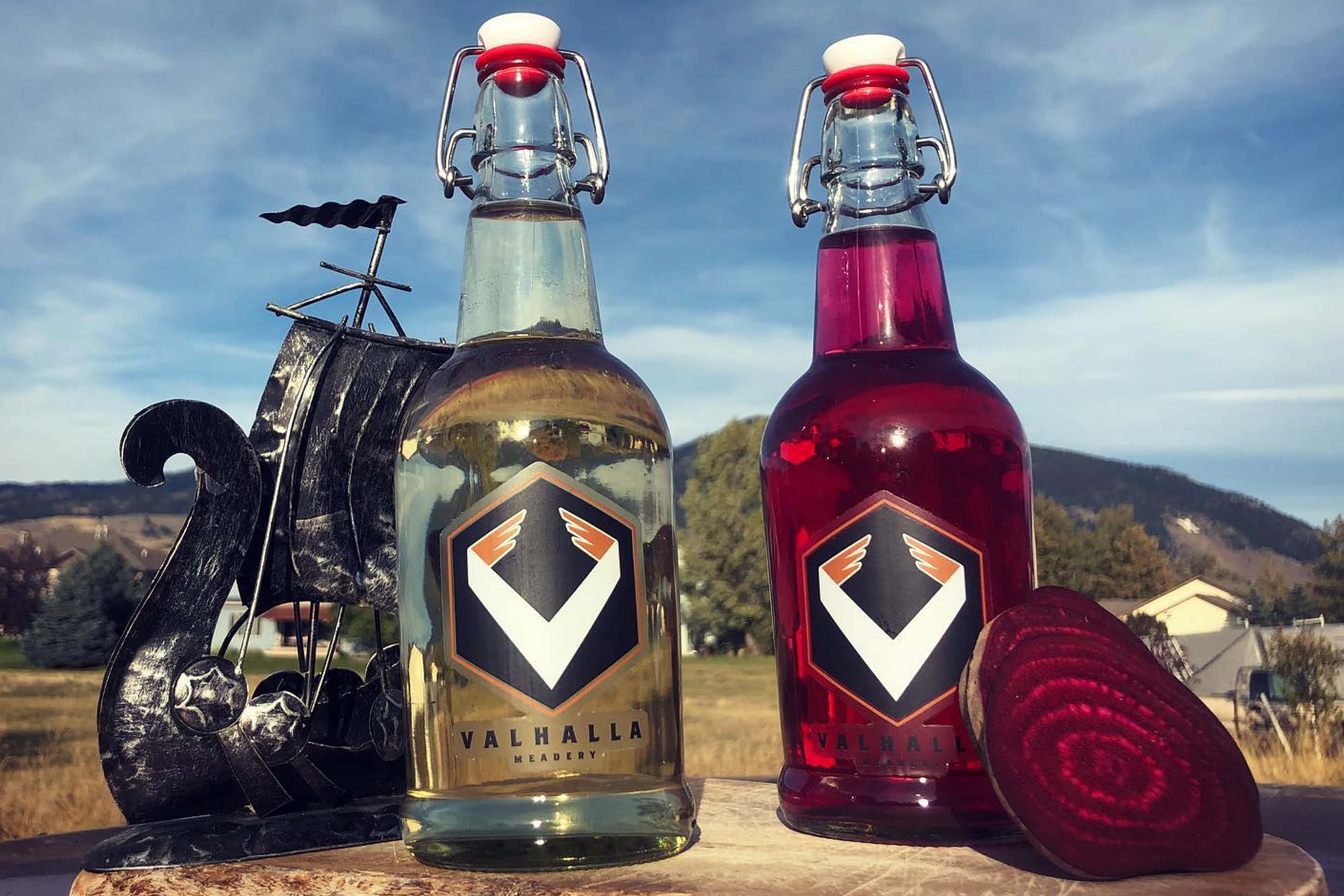 For those unfamiliar, mead is an alcoholic beverage made by fermenting honey with water and adding fruits, spices, grains, or hops, and it's quite delicious. It makes for a great, local gift that's a little different for the boozer in your life. If you head into their tasting room, you'll find handcrafted meads complemented by Scandinavian fare complete with homemade pickled vegetables and fresh lefse.
Founded in 1976 by an innovative group of ranchers who saw the need for a local outlet to sell their meat, Chalet Market continues to make sausage and snack sticks for their loyal following. Owners Mark and Gwen Croghan are carrying on the tradition, and in addition to meats, have custom and pre-created gift boxes that include huckleberry items and other Montana-made gifts. They even have a collection of holiday favorites.
Since 2012, Ryan Mitchell has been turning out highly functional, porcelain pottery pieces for everyday use. Each piece is handcrafted, dishwasher and microwave safe and 100% lead-free. Commissions and wedding registry available. Studio visits welcome at 724 N. Wallace, Ste 3.
Looking for more shopping opportunities in Bozeman? Find a full list of stores here.
If you enjoyed this blog, take a look at some of our other related articles: