10 Free and Cheap Things To Do In Bozeman
No matter how well you plan, vacationing can be pricey. But if you're traveling to Bozeman, you can count on plenty of affordable options for recreation, entertainment, and dining. Here are ten excellent ways to enjoy Bozeman on a budget.
Take a hike
All you need is a pair of decent shoes to take advantage of the many beautiful trails in and around Bozeman. Offering spectacular views of the city and mountains, the College "M" and Drinking Horse trails are popular with locals and visitors alike and are just a short drive from town (they're right across from each other). Gallagator Trail is another local favorite for a leisurely walk or bike ride, and since it starts on Main Street and goes through town, you won't even need a car to access the trailhead. Here's a roundup of even more magnificent hikes for all levels and abilities.
Try snowshoeing
Unlike many cold-weather recreational activities, snowshoeing doesn't require much gear, experience, or expensive lessons to get started. In fact, snowshoe rentals will only cost you around $10-$15, and you can take advantage of some of the same great hiking trails mentioned above if you happen to be visiting during wintertime.
Visit the Montana Science Center
Looking for a fun and educational way to spend the afternoon? The Montana Science Center offers interactive exhibits for all ages (yes, even adults will enjoy it) at a very reasonable admission price.
Have a picnic
There are many gorgeous parks around Bozeman, and there's no better way to spend a lovely afternoon than lazing around in one of them, perhaps with a book, a delectable selection of cheese and salami, a frisbee, or all three. Stop by Joe's Parkway or Maven's Market for your provisions, and don't forget a blanket.

Attend Shakespeare in the Parks
If you're around in the summertime, you must not miss the Montana Shakespeare Company's annual tour, which starts and ends in Bozeman each year. You don't have to know anything about Shakespeare to relax on the grass with a can of wine and take in a show with what's sure to be an enthusiastic audience. You might be surprised by how much you enjoy it.
Go thrifting
Bozeman boasts a happening thrift, vintage and secondhand scene, with many unique places to visit and treasures to be found. Try Main Street and 7th Avenue for some stellar secondhand shopping.
Stroll the Art Walk
Bozeman Art Walks are a great way to take in the best of downtown Bozeman, see inspiring local art, and maybe even snag some free snacks along the way. These festive community events occur once a month in the summer, and several during the winter, too. Whatever season you visit, dress appropriately and get ready to be social while experiencing Bozeman's vibrant downtown arts scene.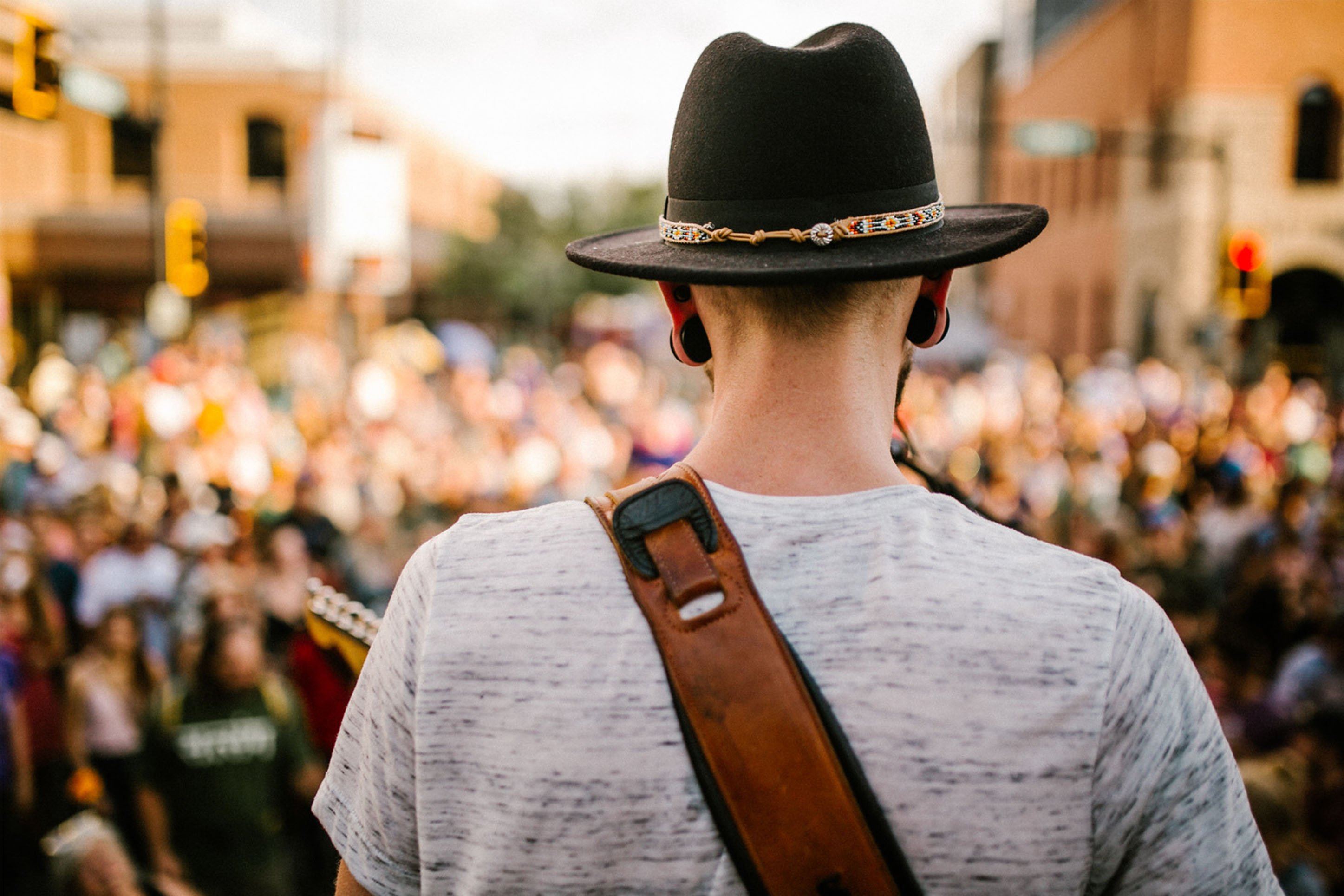 Get down at Music on Main
A favorite of Bozeman locals, this outdoor summertime shindig offers fantastic food, music, and revelry for all ages. See the 2023 lineup here.
Find fresh goods at the Farmer's Market
The Farmer's Market happens year-round and is the best place to find the freshest meat, dairy, produce, flowers, baked goods, and more, plus an incredible selection of crafts and other quality goods. Bring your reusable bags.
Dine on a budget
Sure, Bozeman has some fabulous but pricey restaurants, but some of the best places to eat in the area are genuinely wallet-friendly. Chow down at one of the yummy taco buses or food trucks on 7th Avenue, fill your belly at Bozeman's classic college sandwich shop, Pickle Barrel, or have a healthy, delicious Brazilian rice bowl at Five on Black. Be sure to finish with dessert at one of our excellent ice cream shops, Michoacan or Sweet Peaks.
This list will help your trip to Bozeman be easier on your wallet so you can enjoy your time here!
If you enjoyed this blog, take a look at some of our other related articles: