5 Zen Spots Around Bozeman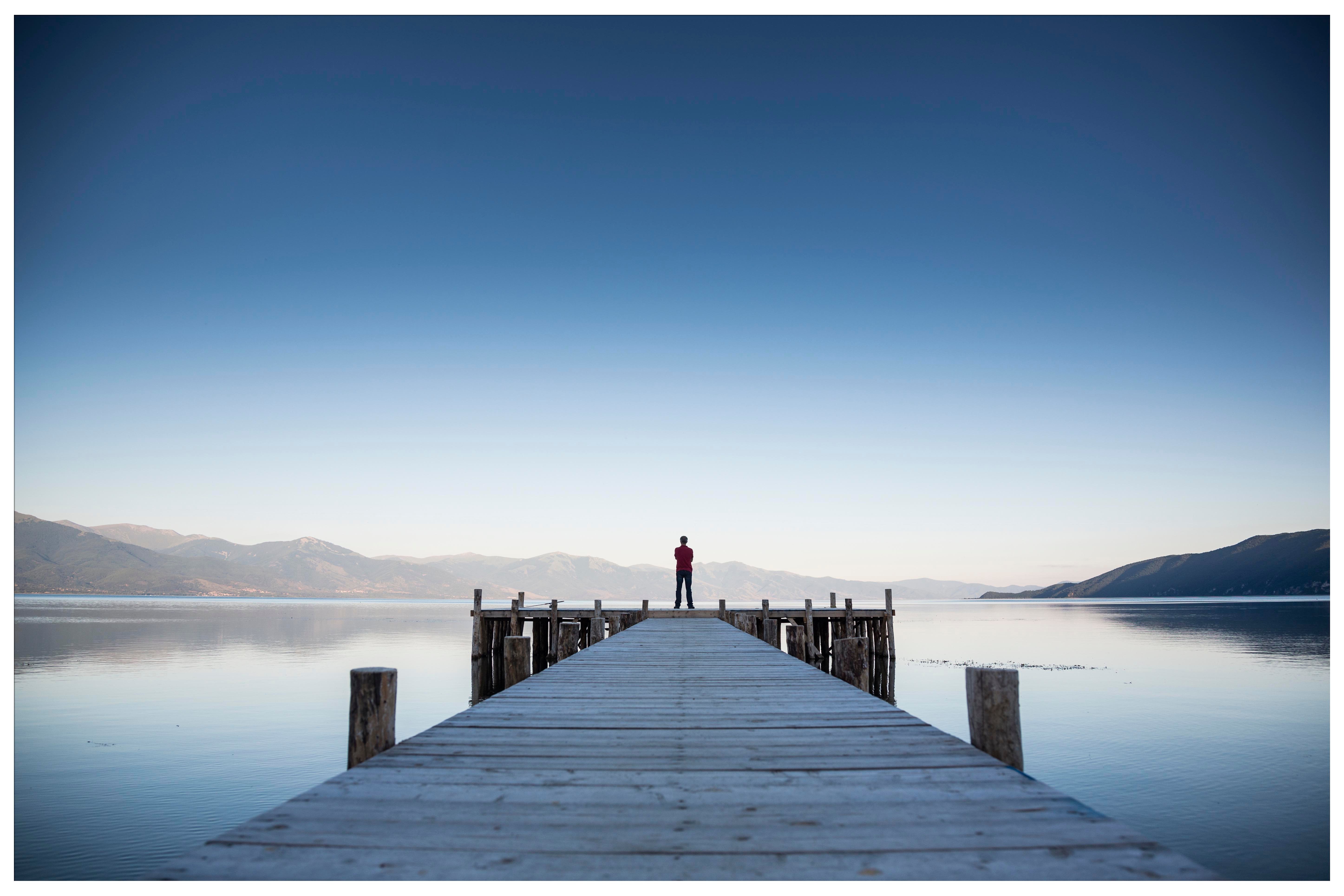 Besides the endless recreation opportunities, Bozeman is known for its lively culture, hopping restaurant scene, and great music. But amidst all the bustle, there are times you need a bit of a timeout—a few moments to clear your mind or be present amidst the beautiful scenery. Fortunately, there are several spots right around town that are easily accessible and offer a quiet place to take it all in.
Sypes Canyon Trail
On the southern end of the Bridger Mountains, Sypes Canyon Trail is easy to access and provides a stunning view of the Gallatin Valley. Much of the trail is shaded, which makes it an excellent option on hot days. Once you get to the first ridge, you'll come across a big log, perfect for a snack, and the chance to enjoy the view. From there, you can continue, where the trail joins the more extensive trail system, or for a shorter hike, head back the same way. The total time is roughly an hour and a half to two hours.
As the summer progresses, there is very little water, so if you bring your dogs, be sure to bring a container and extra water for them. To get there, take North 7th or North 19th, turning north on Springhill Road. From there, turn right onto Sypes Canyon Road. The trailhead is about 11 miles from when you turn onto Sypes Canyon Road.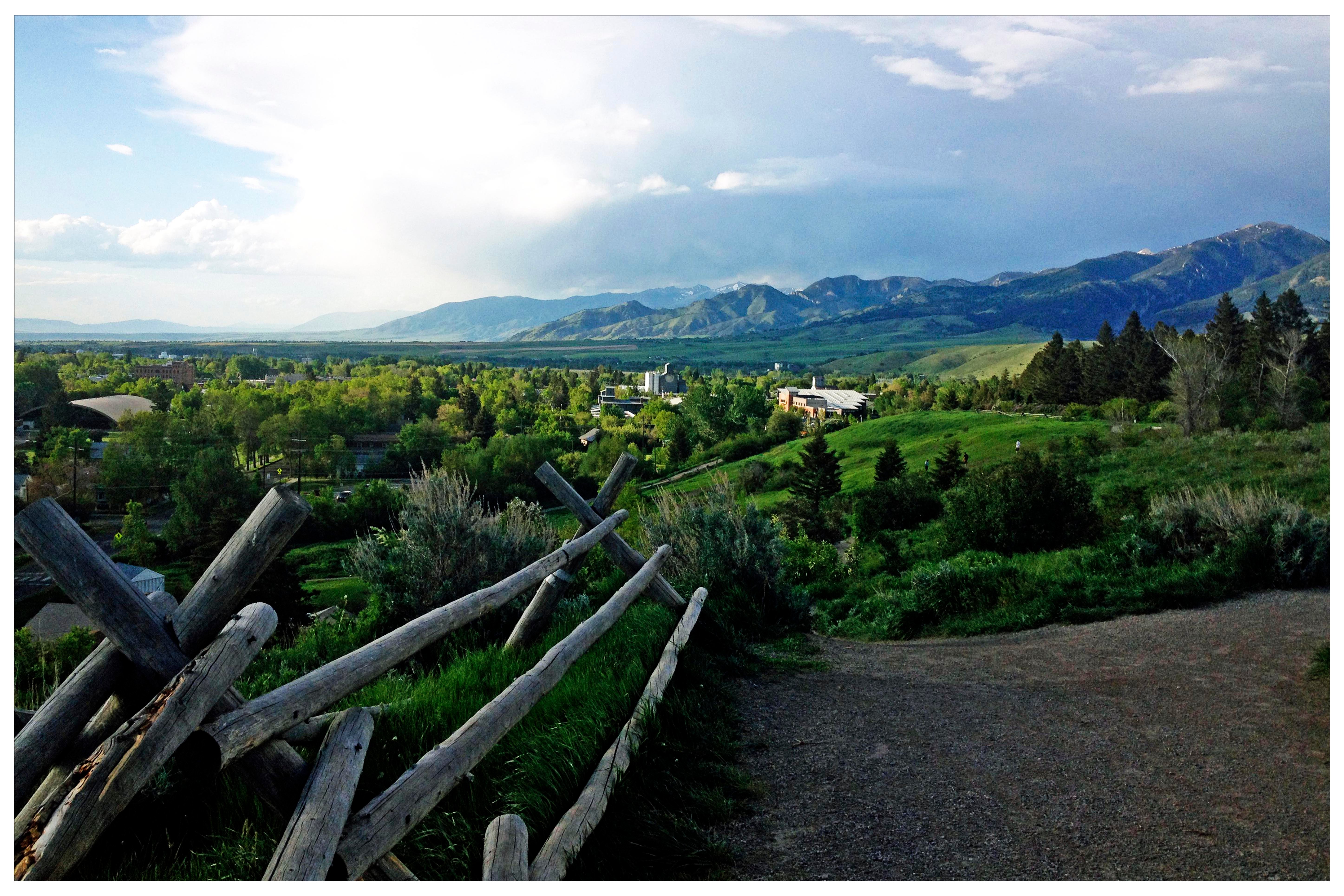 Sunrise or Sunset on Peet's Hill
Peet's Hill, located adjacent to Lindley Park, is another excellent place to view the Gallatin Valley, and it's right in town! While this is a decidedly popular spot for many people (and it's one of the few off-leash areas for pets), it's generally not busy early in the morning or late in the evening. There are many benches along the trail, perfect for stopping and taking in a sunrise or sunset.
The Sculpture Garden at Bozeman Public Library
Gallatin Art Crossing has done a fantastic job of curating outdoor art throughout the city. You'll find sculptures on Main Street, at the Emerson Cultural Center, City Hall, and the premier collection at the Sculpture Garden on the south lawn at the Bozeman Public Library. Each year, the board calls for entries and rotate the pieces based on a juried selection. The grassy area is a favorite for people who want to lounge among the art, enjoy a picnic, or nap.
Story Mill Community Park
Bozeman's biggest and newest park, Story Mill Community Park, is 60 acres of outdoor space the whole town can enjoy. Beyond the sprawling lawns, there are 3-4 miles of trails, a 40-acre, award-winning sanctuary with almost a mile of restored riverfront on the East Gallatin, and 15 acres of wetlands. Pets must be on a leash within the park, but if you're traveling with your pets, there is an enclosed dog park where you can let them exercise. To get there, take Rouse Avenue to Bridger Canyon Drive. The park entrance is on the south side.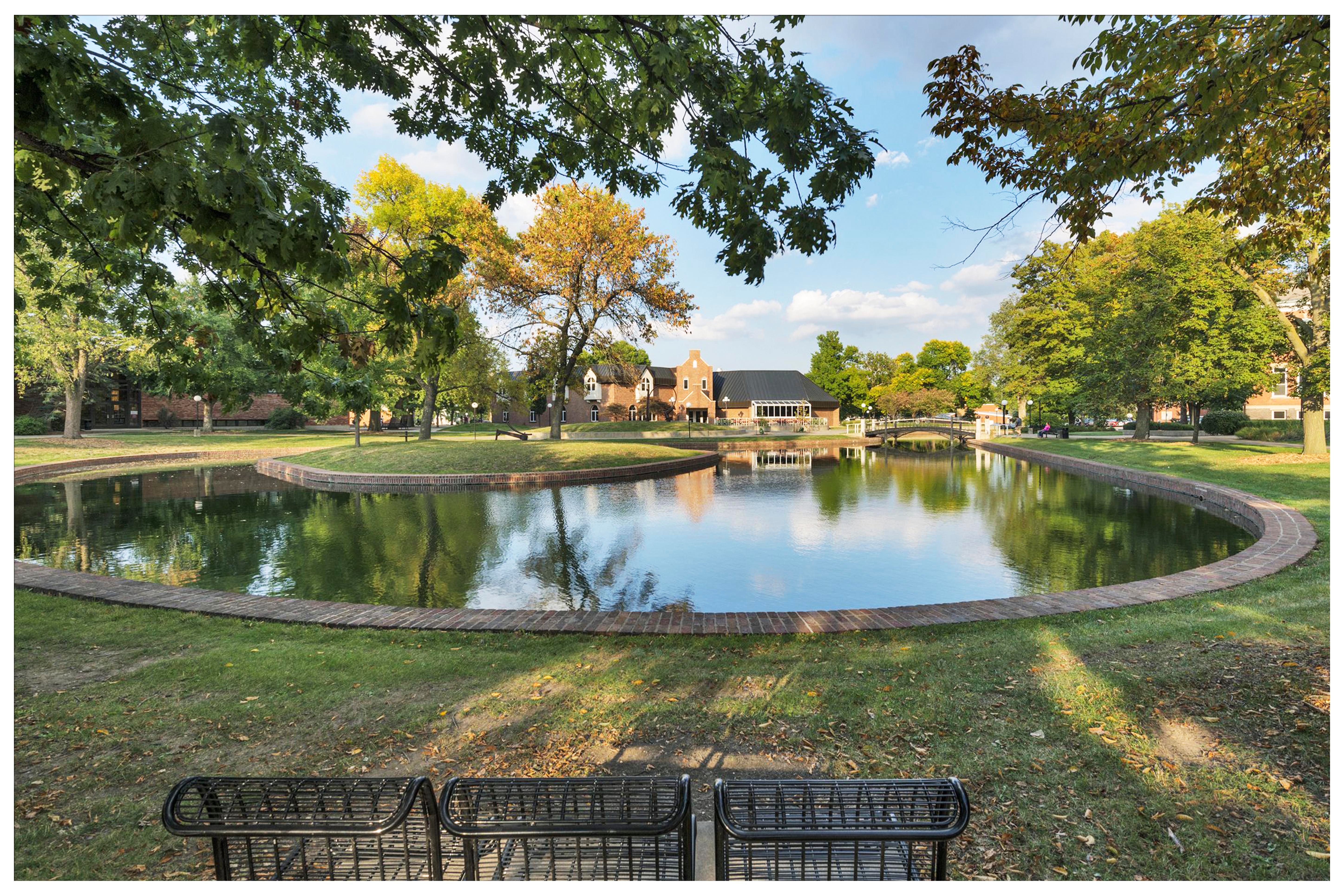 The Duck Pond at Montana State University
Yes, we said duck pond. And while it seems counterintuitive to find anything Zen on a college campus, one visit and we think you'll agree. MSU keeps the pond heated throughout the winter for the large population of Big White Farm Ducks that call this campus pond, home. You'll find people of all ages relaxing next to the pond, admiring the ducks. (Please don't feed them bread, it's hard on their digestive system.) Drive south on 11th Avenue through campus, and you'll see it on the east side of the road. Please drive slowly, in addition to students; you'll often find a family of ducklings following their mama across the street.
If you enjoyed this blog, take a look at some of our other related articles:
In our never-ending quest to keep up with all things new in Bozeman, we have been producing content for years and can't possibly update every blog when new businesses open or existing businesses close. Please reference the publish date and do your own due diligence when making plans.